TUF 16 Finale Results: Power Ranking the Main Card Fights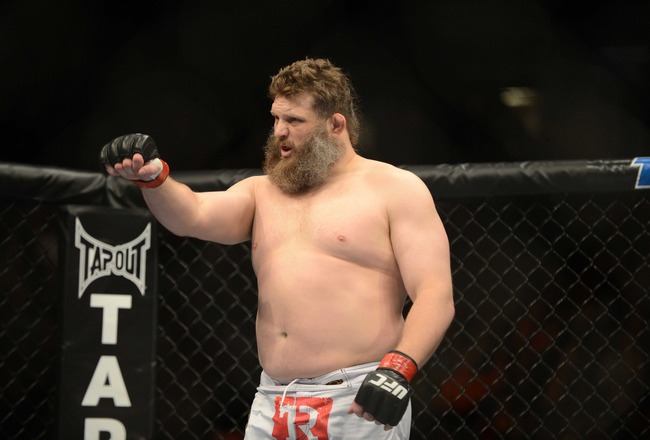 Ron Chenoy-USA TODAY Sports
The Ultimate Fighter 16 finale was an overall exciting card that delivered finishes and great fights aplenty. Everyone on the card really brought it and left everything they had in the Octagon.
Roy Nelson and Matt Mitrione headlined the card in an intriguing heavyweight affair. In support was the finale of the reality show between Colton Smith and Mike Ricci.
Here is a power ranking of the main card, which aired on FX.
Mike Ricci vs. Colton Smith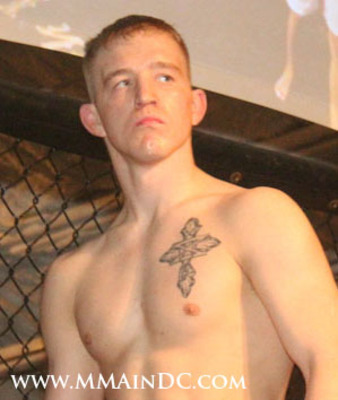 mmaindc.com
Truth be told, I was excited the entire time that Colton Smith and Mike Ricci fought. In reflection, I think it was more of the circumstances of the fight than the actual fight itself.
Smith fought a grinding fight that basically saw him ride Ricci for a majority of the fight. It isn't as if Smith laid and prayed on Ricci, but it was not the most aesthetically pleasing fight to watch.
The ending looked as if Ricci would come back, but it was not to be. Congrats to Colton Smith for winning TUF.
Pat Barry vs. Shane del Rosario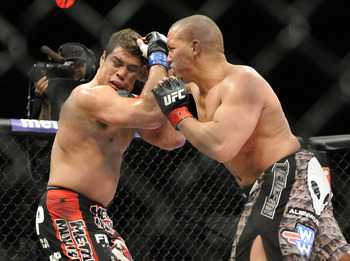 Josh Holmberg-USA TODAY Sports
The heavyweight encounter between Pat Barry and Shane del Rosario was decent in the first round, but it was the finish in the second round that really made the fight.
Likely dropping the first round to del Rosario, Barry came back in the second and leveled his opponent with a huge punch. He then finished del Rosario with a brutal combination to win the fight.
A decent fight with a great finish.
Dustin Poirier vs. Jonathan Brookins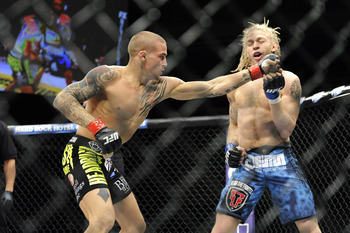 Josh Holmberg-USA TODAY Sports
The fight that opened the card may have only lasted one round, but it was an absolute slobberknocker.
From the opening bell, Dustin Poirier and Jonathan Brookins threw punch after punch, looking to knock each other out. Both men were hurt at different points in the fight, but neither were willing to give up.
Finally, Poirier stunned Brookins with a punch and was able to secure a D'Arce choke. The choke earned the tapout, securing the fight in the process.
Roy Nelson vs. Matt Mitrione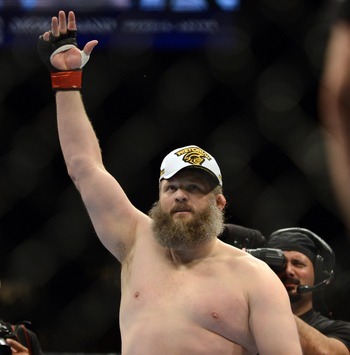 Ron Chenoy-USA TODAY Sports
It lasted under a round, but it was exciting and showcased potential, skill and power.
Matt Mitrione looked to be getting the better of the striking exchanges throughout the fight, showcasing his polished striking from working with the Blackzilians. All it took was a pinpoint uppercut by Nelson to stun Mitrione and finish him off on the ground.
The fight was definitely the most exciting of the night. Just when it looked like Mitione's quickness and technical striking was going to be a problem for Nelson, he showed Mitrione and everyone else why he is so dangerous.
Keep Reading