WWE TLC 2012 Results: Grading Each Match at Latest Pay-Per-View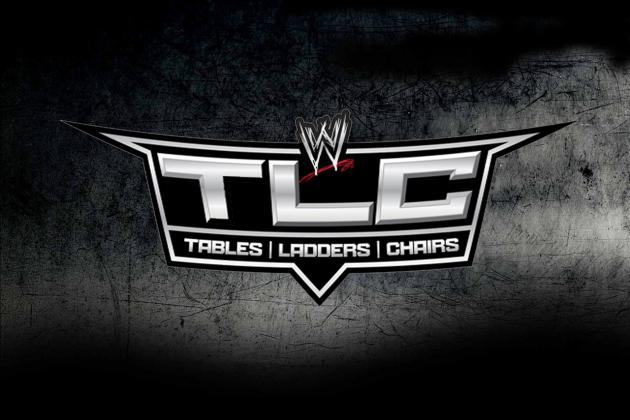 Photo courtesy of WWE.com
Although TLC is generally looked at as a B-level pay-per-view meant to build toward Royal Rumble and the road to WrestleMania, there was major potential for Sunday's event to be a good one. Thanks to a handful of excellent top-level matches as well as some good supporting bouts as well, TLC delivered in a big way.
Ryback and Team Hell No vs. The Shield, Big Show vs. Sheamus and John Cena vs. Dolph Ziggler headlined the card and all of them were excellent matches. While 2012 hasn't been a great year for pay-per-views in WWE, TLC definitely impressed me and rivals Extreme Rules and WrestleMania as the company's best event this year.
Many were expecting something huge, such as the return of Brock Lesnar or a cash-in from Ziggler, and while neither of them came to fruition, the WWE delivered a good show while leaving a couple of bullets in the chamber for future events. In terms of in-ring action, TLC represented the best that WWE has had to offer in quite some time.
With that said, here is a match-by-match breakdown of each of TLC's bouts complete with grades and analysis.
Begin Slideshow

»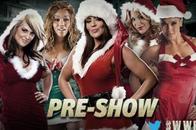 Photo courtesy of WWE.com
I admittedly had some preconceived notions about the Santa's Helper battle royal ahead of time since diva battle royals are generally awful, so it didn't really stand a chance to impress me. With that said, the surprising result salvaged it and made it worthwhile.
There wasn't much exciting action and there were some clunky eliminations early on, but once the lower-end workers were knocked out, things picked up a bit. It was pretty clear that a face would win since Eve is a heel champion, but most probably figured that it would be Kaitlyn or Layla.
I like both of them, but they have each faced Eve on multiple occasions and a change was needed. It all came down to Kaitlyn and Naomi, who was wrestling her first major WWE match. With Kaitlyn on the apron, Eve delivered a big slap, which allowed Naomi to make the elimination for the shocking victory.
It may seem like the decision came from out of left field, but Naomi is actually an excellent worker and did very well when she was on NXT. Perhaps this win will springboard her into the mix as far as top diva wrestlers go. She'll have an opportunity to impress against Eve, and if she does, then the divas division will suddenly have an injection of new talent.
The battle royal itself was nothing special as usual, but having Naomi win allowed me to enjoy it more than I otherwise would have.
Grade: D-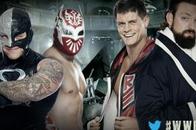 Photo courtesy of WWE.com
It wasn't the most impactful match on the card, but the WWE certainly made the right decision by having Rhodes Scholars vs. Rey Mysterio and Sin Cara go on first. There were some sloppy moments and the action was a bit erratic at times; however, it was a solid match in terms of getting the crowd involved.
The bout was a tables match with the No. 1 contendership for Team Hell No's Tag Team Championships on the line. Cody Rhodes and Damien Sandow won a fatal four way match on Raw to earn the right to compete at TLC and they made the most of their opportunity. Most figured Rhodes Scholars would win due to the fact that they're heels and that was the case.
Mysterio and Sin Cara were responsible for most of the big spots as they did most of their high-flying spots, while Rhodes and Sandow brawled. There were a couple moments in the match where the combatants had issues setting up the tables, and while that detracted from it to some degree, they weren't egregious errors by any means.
I especially liked the finish as Sin Cara went for a springboard dive on Team Rhodes Scholars after several skin-the-cat moments. As he hit the ropes, however, Rhodes pushed him outside the ring and Sin Cara fell through one of the two tables Rhodes had set up previously.
It was a suitable result because it was technically a clean win for Rhodes Scholars, but it was fluky enough that it didn't hurt Mysterio and Sin Cara. Now Rhodes Scholars can resume their feud with Team Hell No and perhaps win the Tag Team Championships.
While it wasn't the best tables match and would have been better if it were an elimination-style contest, there was enough energy to kick the show off right.
Grade: B-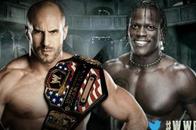 Photo courtesy of WWE.com
Just like their match at Survivor Series, the United States Championship bout between Antonio Cesaro and R-Truth suffered from predictability. Every fan knew going in that Cesaro was going to retain his title and that is exactly what happened as he hit Cesaro with the Gotch-style Neutralizer after a so-so contest.
If any match on the entire card would have benefited from a stipulation, it was this one. It was essentially a carbon copy of the Survivor Series bout except for the fact that Truth carried much of the action. Even though Truth was taking it to Cesaro for the majority of the match, though, there was never really any doubt about who would prevail.
The big issue is that we have seen Cesaro and Truth face off in several straight-up singles matches already. On top of that, they haven't really generated any heat in terms of their feud. They did get some promo time over the past couple weeks, but Truth is very weak on the mic as a face and Cesaro still hasn't quite come into his own in that regard.
Had this been a tables or ladder match, it would have at least produced some memorable spots. For whatever reason, though, the WWE refuses to double up on stipulations despite the fact that it's the TLC pay-per-view. We don't see many tables, ladders or chairs matches throughout the year, though, so it wouldn't have been overkill.
I suppose the match was fairly quick and painless and it was a necessary evil in order to get Cesaro another pay-per-view win, but I can't help but think that there were ways to make it more interesting. At least now the feud is likely over, so Cesaro can move on to something more intriguing in the near future.
Grade: D+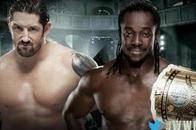 Photo courtesy of WWE.com
The Intercontinental Championship match between Kofi Kingston and Wade Barrett was a decent affair with some good in-ring work, but the result was puzzling to say the least. Kofi and Barrett seem to have some excellent chemistry in the ring and they feed off each other well; however, there was no reason for Kingston to prevail.
Kofi is a reliable champion and that's why he has held the IC title on four occasions, but he does nothing to advance it. Kingston is simply one of the best mid-card faces the WWE has and that is the only reason why he retained at TLC. The event was lining up to be a huge night for the heels, and in order to avoid allowing the scales to tilt too far in their direction, Kingston won.
Barrett doesn't necessarily need the Intercontinental Championship either; however, he isn't doing much of note right now. There isn't an obvious avenue to the main event and a run with the IC title could have built him up until an opening came to fruition. Instead, Barrett lost yet again and his stock continues to fall.
That aside, both men acquitted themselves well and contributed to a good overall event. There was plenty of back-and-forth action and each of them looked pretty good. Barrett was able to showcase his vast array of power moves, while Kingston did plenty of high flying as usual. Kofi ultimately hit Barrett with Trouble in Paradise out of nowhere to pick up the victory.
Had the match been booked more sensibly, I would have graded it more highly, but that definitely detracted from the bout. Now I suppose that Kofi can move on to feud with any number of mid-card heels, but there aren't many options for Barrett. He can beat down some of the lower-end guys like Santino Marella or Zack Ryder, but that won't do much to help him.
The WWE simply seems at a loss with regards to what to do with Barrett and that overshadowed the match as a whole.
Grade: C+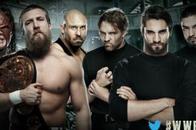 Photo courtesy of WWE.com
Wow. That's about the best word to describe the all-out brawl between the team of Ryback and Team Hell No and The Shield. Going into the night it was pretty obvious that it would be among the best matches on the card, but it blew me away and I have no problem calling it the top WWE match of 2012.
The men involved did everything they had to in order to make it a successful match and the result was perfect as The Shield won by powerbombing Daniel Bryan through a table and pinning him. The Shield needed the win more than the other side since they are still early in their development and they did it in impressive fashion.
There were constant awesome spots throughout the affair, but the best was definitely Kane's chokeslam on Dean Ambrose onto a chair. It folded the chair in half in the opposite direction and folded Ambrose in half as well. Also, The Shield executed a double superplex off the top rope with the aid of a table, which is a move you don't see every day.
Ryback was also handled very well throughout the contest. He dominated early, but The Shield hit him with their signature triple powerbomb through the announce table and took him out for a while. This gave The Shield an opportunity to flex their muscle and work over both members of Team Hell No for an extended period of time. This included Roman Reigns spearing Kane through the barricade and essentially eliminating him from the match.
Ryback eventually came to his senses and started to work over The Shield once again, but they brought him up the ramp and hit him with repeated chair shots. Seth Rollins attempted to dive onto Ryback through a table; however, Ryback recovered and put Rollins through some stacked tables. Ryback couldn't get back to the ring fast enough to save Bryan, though.
The Shield looked absolutely fantastic as all of them proved that they can work and they also showed their brutality. At the same time, Ryback didn't look weak because he didn't take the fall, he got plenty of offense in and it took three men to hold him at bay. The most obvious move was to have Bryan get pinned and that is precisely what happened.
This match was absolutely perfect from an in-ring and booking perspective and it is a match that fans will likely remember for a long time to come. Also, if Ambrose, Rollins and Reigns live up to their potential, fans will look back to this battle as the perfect first impression for The Shield.
Grade: A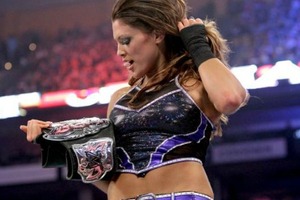 Photo courtesy of WWE.com
Due to her victory in the Santa's Helper battle royal during the pre-show, Naomi earned the right to challenge Eve for her Divas Championship. It was refreshing to see a new face in the title picture, but the result was ultimately predictable as Eve retained in a ho-hum match.
Even though I doubt that the crowd would have been hot for this match regardless of where it was on the card, Eve and Naomi were put in a tough situation. They had to follow the match of the year in the form of the six-man TLC match and the audience was in cool-down mode. With that said, the WWE went by the book in terms of letting the fans come down from their high.
Unfortunately for the ladies, they didn't receive a lot time to show what they can do. Naomi was fairly impressive as she executed a leapfrog and did some athletic work on the ropes, but she was obviously a sacrificial lamb from the start as Eve eventually hit her finisher for the win.
The match was nothing to write home about, but I appreciate it for what it was. The Divas Championship needed to be defended and Eve needed a unique opponent. Also, it was almost as if Naomi had an open tryout to become a full-time wrestler, and while she didn't blow the roof off the place, she did well enough.
It was simply a typical divas match and it earned a typical divas grade from me.
Grade: D-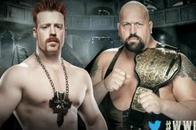 Photo courtesy of WWE.com
After awesome matches at both Hell in a Cell and Survivor Series, there were high expectations for Big Show and Sheamus heading into their World Heavyweight Championship bout at TLC. The chairs stipulation certainly added something to the contest and both men worked hard, but the result was lacking to say the least.
Big Show dominated much of the match just as he did at Survivor Series and things looked bleak for Sheamus. He made his comeback as usual, though, and hit Big Show with a wicked White Noise through an upright chair. Big Show came back and executed a Knockout Punch, but The Great White managed to kick out at two.
With Big Show struggling to put Sheamus away, he went under the ring and pulled out a giant-sized chair. Big Show hammered Sheamus with it and scored the pinfall victory. I don't necessarily have an issue with Big Show winning even though I would have preferred Sheamus winning with Dolph Ziggler cashing in, but the manner in which it happened was surprising.
Sheamus had a couple flurries of offense, but Big Show pretty much had his way with him and won the match convincingly. Now the feud between them is over for all intents and purposes as Sheamus failed to win the title at three consecutive pay-per-views. I wouldn't say that Sheamus was weakened by the loss, but it certainly didn't help him either.
Now you have to wonder where both men go from here. Perhaps Big Show can feud with a guy like The Miz or perhaps even Ryback, but Sheamus figures to go to the upper mid-card. I didn't hate the match at all, but the booking just confused me a bit.
Purely from an in-ring perspective, the TLC match was right on par with Big Show and Sheamus' previous encounters. The disappointing result did knock it down a couple notches, however.
Grade: B+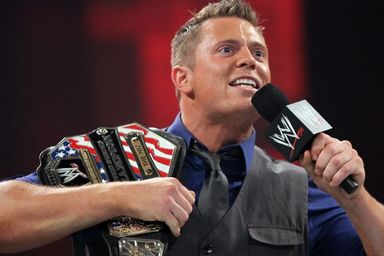 Photo courtesy of WWE.com
Following the World Heavyweight Championship match, the WWE showcased another filler match as a bridge to the main event. This particular match was a six-man tag where 3MB took on the unlikely team of The Miz, Alberto Del Rio and Brooklyn's own, The Brooklyn Brawler.
The match was set earlier in the night as 3MB caused trouble during a Miz TV segment. They began bullying the Spanish announce team, which Ricardo Rodriguez took issue with. That prompted 3MB to attack Ricardo, but Del Rio made the save. Miz then got involved and 3MB challenged Del Rio, Miz and a partner of their choice to a match later in the night.
Rather than choosing a more conventional partner, Miz played to the crowd and brought out The Brooklyn Brawler. Rather than his signature, tattered Yankees shirt, Brawler was wearing a Deron Williams Brooklyn Nets jerset and Nets hat. It was a cool moment and it definitely got the fans into the match.
The pseudo-face team controlled the match and after hitting a Skull Crushing Finale, Miz tagged in Brawler, who won it with a Boston Crab. The match was fairly inconsequential, but it was good fun and it was great to see Brawler get a pay-per-view win. Also, it furthered The Miz's face turn and may have marked the beginning of one for Del Rio.
I usually don't like unannounced matches, but I didn't have an issue with this one as the right team went over and it provided a fairly memorable moment due to The Brooklyn Brawler's involvement.
Grade: C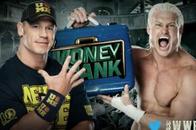 Photo courtesy of WWE.com
Entering Sunday, Dolph Ziggler was in desperate need of a defining moment to solidify his run with the Money in the Bank briefcase as well as his status as the next World Heavyweight Champion. The WWE delivered as Ziggler retrieved the briefcase and defeated Cena due to help from A.J. Lee.
There were a couple options in terms of how Ziggler could win the match and interference from A.J. was one of them. The seeds were planted on Raw as Cena was embarrassed by A.J. on a couple occasions and refused to allow her to accompany him to the ring. A.J. initially appeared to be helping Cena as she took out Vickie Guerrero, but she pushed the ladder over with Cena going for the win.
That allowed Ziggler to scale the ladder and retain. Prior to that, Ziggler and Cena engaged in an excellent match that made both men look good. The crowd added a lot to the equation as they were loud and raucous. There were dueling chants for Cena and Ziggler, but the Brooklyn fans were definitely pro-Ziggler above all else and it helped make him look legitimate.
The match was littered with close calls and both combatants hit their respective signature moves as Cena executed the STF, Attitude Adjustment and Five Knuckle Shuffle, while Ziggler utilized the Zig Zag, sleeper hold and super kick, which led to his triumph. For most of the match, Ziggler and Cena looked like equals.
In one respect, the ending was disappointing since the story is more about Cena losing and A.J. turning on him than Ziggler winning, but it was a win nonetheless. When Ziggler does ultimately win the world title, fans will look at his win over Cena as the moment that propelled him and I doubt that it will be discounted due to A.J.'s interference.
As a fan of Ziggler, I was obviously happy with the result. It could have been even bigger had he cashed in earlier in the night and put the World Heavyweight Championship on the line, but it wasn't to be. Nevertheless, Ziggler scored the huge pay-per-view win he desperately needed and is now ready for the big time.
Grade: A-