MLB Free Agency 2013: Figuring out the Market for Nick Swisher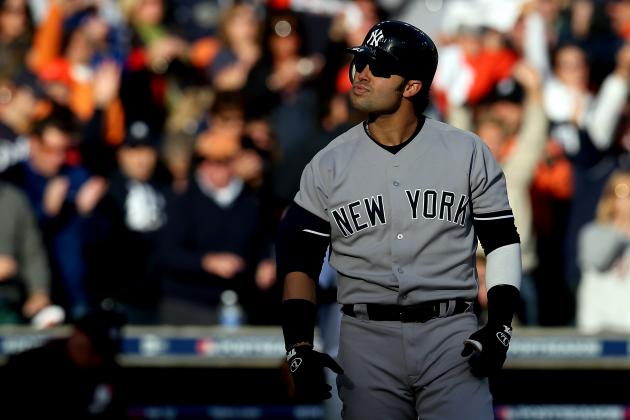 Jonathan Daniel/Getty Images

We're already two weeks into December, and Nick Swisher still doesn't have a home.
The former New York Yankees right fielder is still one of the top free agents out on the market, and people have been wondering where he might sign.
Swisher's market has been slow to develop, but I think that's because of Josh Hamilton.
I think once teams knew where Hamilton was going, they could turn their attention to guys like Swisher and Michael Bourn.
With the Los Angeles Angels wrapping up their five-year, $125 million deal for Hamilton, Swisher's phone is likely about to be ringing off the hook with offers.
Mark Feinsand of the New York Daily News tweeted that Swisher is set to visit multiple teams next week in person.
As expected, Josh Hamilton's signing is setting the Nick Swisher market in motion. Swisher will visit multiple teams in person next week.

— Mark Feinsand (@FeinsandNYDN) December 13, 2012
Let's take a look at who might be interested in the former Yankees' services.
Begin Slideshow

»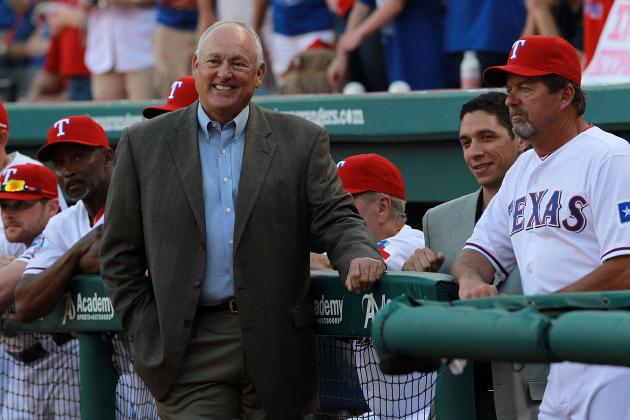 Ronald Martinez/Getty Images

Nolan Ryan and Jon Daniels can't be too happy that their top slugger just bolted to a rival team in the division.
However, it's $25 million per season that they didn't have to spend to bring back Josh Hamilton and can use that money elsewhere.
Maybe Texas uses that money and sees if Nick Swisher is interested in playing at Arlington?
They do have Nelson Cruz as their current right fielder, but they could move Cruz to the DH spot and put him in right.
I don't think they would put him at first and take Mitch Moreland out of that spot.
But don't be surprised if the Texas Rangers get into the mix for Swisher now with Hamilton now gone.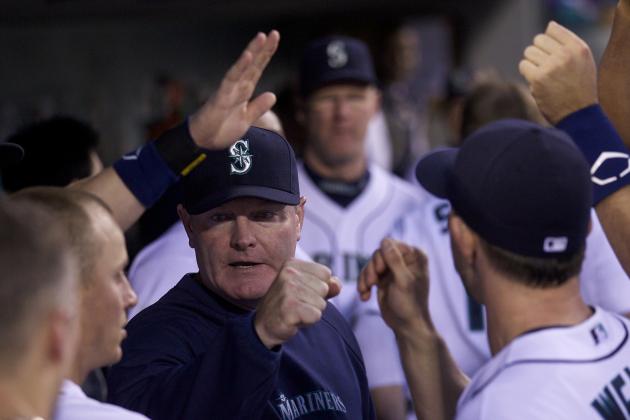 Stephen Brashear/Getty Images

Is there a team more desperate for offense than the Seattle Mariners?
Up until him signing with the Angels, the Mariners were deeply interested in landing Josh Hamilton, but he chose another A.L. West team over Seattle.
They just signed Jason Bay in hopes of him turning his career around in the American League, but they need more than just Bay.
Also on the team is former Yankee prospect Jesus Montero, who is still developing as a professional.
Seattle has been rumored to be interested in landing the former Yankee, and he could play either position in the offense (h/t Greg Johns, MLB.com).
Safeco Field isn't exactly the greatest hitters park and Swisher might see his numbers take a little bit of a dive. Plus, he wouldn't have the protection of the Yankees' lineup and guys like Robinson Cano or Mark Teixeira hitting around him.
But again, Seattle is desperate for offense, and if the Mariners pony up enough dough, they have a chance to get him.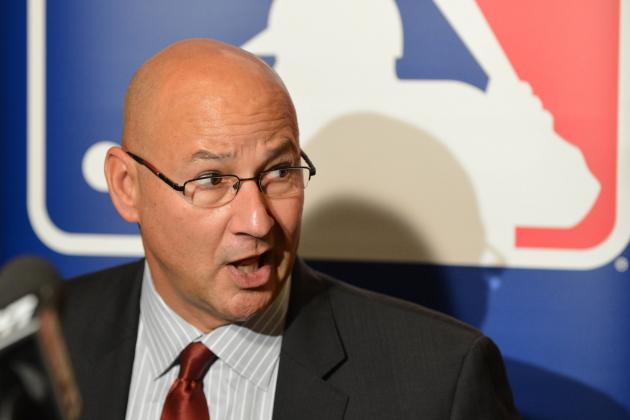 Don McPeak-USA TODAY Sports

In wake of the Shin-Soo Choo trade, the Cleveland Indians are not done yet reshaping their roster.
Cleveland is now in "aggressive pursuit" of Nick Swisher, according to multiple reports (h/t Ricky Doyle, NESN.com).
They decided to pass on going after Kevin Youkilis and went with former Baltimore Orioles infielder Mark Reynolds instead for first base.
But with Choo now on the Cincinnati Reds, it opens up a spot for Swisher on Terry Francona's new club.
As a switch-hitting outfielder who can play some first base and be a DH, Swisher makes a lot of sense for the Indians.
I can definitely see Swisher going to Cleveland, but is Cleveland willing to spend big for him and outbid competitors?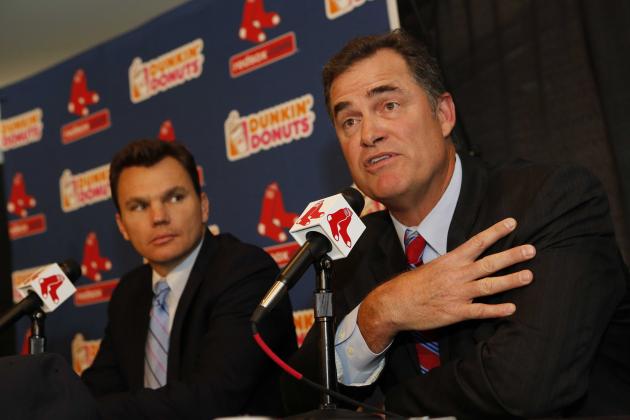 Greg M. Cooper-USA TODAY Sports

I think Boston getting involved for Nick Swisher depends on the Mike Napoli deal.
His three-year deal with the Boston Red Sox isn't completely done yet, and it's unknown if and when the deal will get done.
So if, in fact, the Napoli deal falls apart, that could put Boston in play for the former Yankee.
Napoli was figured in to play first base, so if Boston did sign Swish, it would likely be to play there.
The Red Sox just spent $39 million for Shane Victorino, plus they brought in Jonny Gomes and they already have Jacoby Ellsbury, which means Swisher likely wouldn't be manning right field at Fenway Park.
Personally, I don't see Swisher going to Boston, mostly because I think GM Ben Cherington will get the Napoli situation straightened out.
But don't count Boston and its freed up payroll out just yet.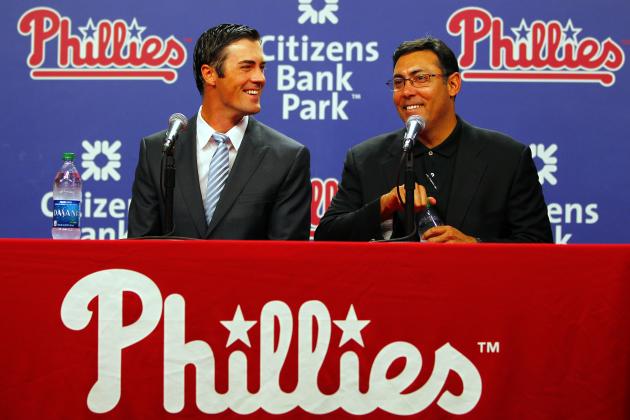 Rich Schultz/Getty Images

Last week, there were reports of the Philadelphia Phillies offering Josh Hamilton a three-year, $80 million deal.
Whether the report was actually true or not doesn't matter considering Hamilton is now in Los Angeles, but the Phillies' need for outfield help does matter.
They have Ben Revere in center field and Dominic Brown in left field, which leaves a hole in right field.
Nick Swisher could not only play in right, he could also play first base if Ryan Howard needs a day off from the field.
Last year during the winter, I had made a suggestion that the Yankees and Phillies should have swapped Swisher for Roy Oswalt because at the time, Ryan Howard was still recovering from an Achilles injury and the Yankees needed pitching help.
I think Swisher to the Phillies makes a lot of sense, and given that Ruben Amaro Jr. didn't have to fork over $26.7 million per season for Hamilton, obtaining Swisher wouldn't cost as much per season.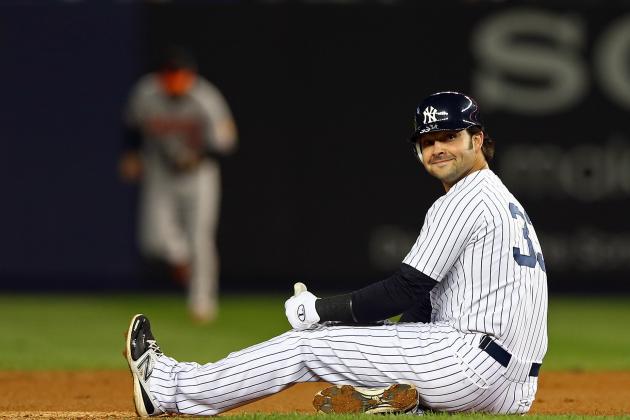 Elsa/Getty Images

The Yankees have their outfield all set for 2013.
They have Brett Gardner in left field, Curtis Granderson in center field and the Yankees just re-signed Ichiro Suzuki to a two-year, $13 million deal on Thursday.
The Yankees could trade Granderson, but I honestly don't see it happening right now.
So with Ichiro's deal getting done, that doesn't leave any room for Swisher on the team.
Honestly, the writing was on the wall during the summer that Swisher was going to bolt, especially after he was asking for"Jayson Werth money."
Nobody ever thought Swisher would get a seven-year, $126 million deal. Even Jayson Werth isn't worth the kind of contract he's getting from the Washington Nationals.
And certainly, the Yankees weren't going to give him that kind of money.
They did offer him a one-year, $13.3 million qualifying offer at the beginning of free agency, but Swisher turned that down.
Swisher turning down that offer was the final coffin in his Yankees career.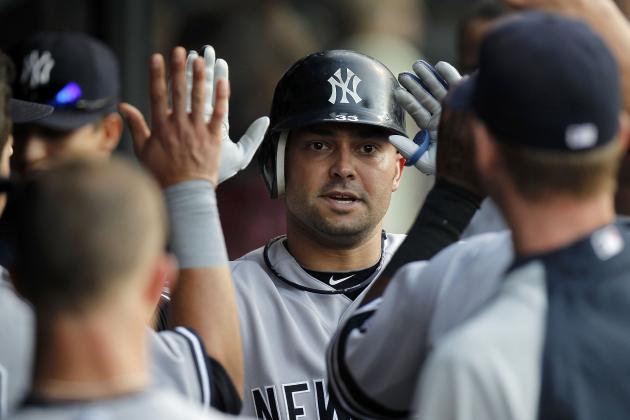 Gregory Shamus/Getty Images

My gut feeling says the Cleveland Indians will be the ones who end up with Nick Swisher.
Cleveland is retooling its entire team under the new regime of Terry Francona, and it needs firepower in the lineup.
Mark Reynolds was the first addition to a lineup that can use a home run hitter.
With their aggressive pursuit, I think Swisher will be their next target, and I can even see them outbidding the Mariners and Rangers for his services.
I think Seattle wants him, but it seems like nobody wants to go there, and the Rangers don't need him as much as Cleveland.
The price for free agents has really risen this winter, so Swisher won't be a bargain by any stretch.
I think Cleveland locks Swisher up with a five-year, $80 million deal.
Why does Swisher get that much?
Because of B.J. Upton (five-year, $75.25 million), Shane Victorino (three-year, $39 million), Angel Pagan (four-year, $40 million) and Josh Hamilton (five-year, $125 million.)
Their deals get Swisher a nice payday this winter.