UFC on FX 6: Rousimar Palhares and 10 Fighters to Avoid in a Dark Alley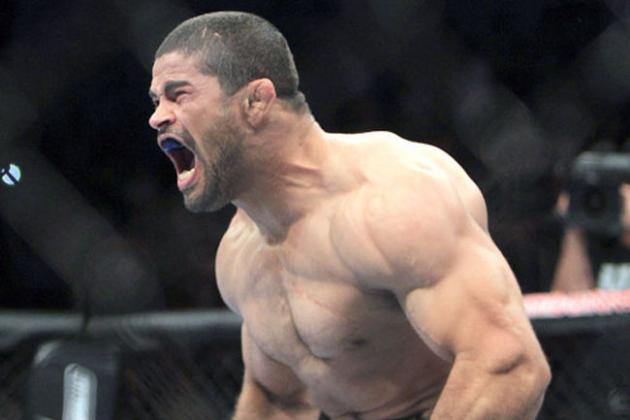 Photo credit: Sherdog
One day, someone's going to find the radioactive wolverine that bit Rousimar Palhares. Then, we can look to our scientists for the cure. But until that hero emerges, we, as a society, just have to be watchful.
To put it another way, I don't want to meet Rousimar Palhares in a dark alley. What if he hasn't eaten yet that day?
Of course, when it comes down to it, I don't want to meet any fighter in a dark alley. But these are the guys I really don't want to meet in a dark alley. There are 10 of them in all.
List based on fighter style, personality and appearance.
Begin Slideshow

»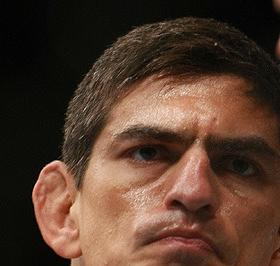 Photo credit: Sherdog
No crazy tats, no pink Mohawk, no massive biceps. But then you look closer at Paulo Thiago and see he's got that broken-plough face that says "I've walked through much tougher stuff than you."
Then you remember that's an accurate sentiment, seeing as he's not only a pro fighter but a special-ops police officer in Brazil.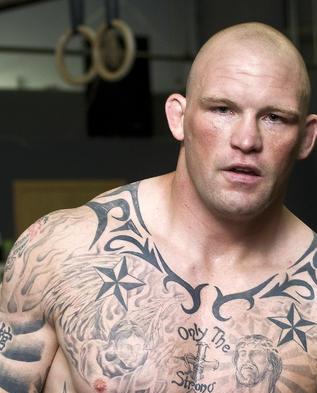 Photo credit: The Cage Doctors
Bellator's Travis Wiuff is one of those guys who just exudes aggression. You breathe the wrong way, he's in your face. And you know what? I'd run away. I'd run away like a girl. I'd flap my arms or something while I ran just to make sure he was laughing too hard to chase me.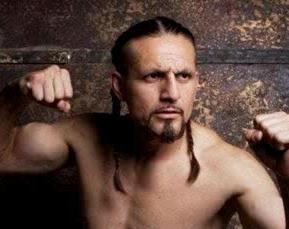 Photo credit: AddictedMMA
At 39, Tony "Kryptonite" Lopez is still plugging along. And how. In October, Lopez (32-9) defended his King of the Cage heavyweight title for the fourth time.
And he does it all while resembling a supporting actor straight out of an early-90s L.A. gang movie. Just in case you weren't convinced, here he is posing in a dark alley to help you get the visual.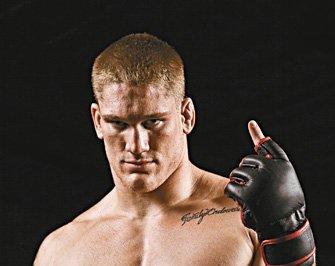 Photo credit: MuscleTech
It's not the living tissue that scares me so much as the metal endoskeleton.
To add insult to injury, after Todd Duffee is finished crushing me, he'll saunter back into the bar to finish crushing that round of brews with his bros.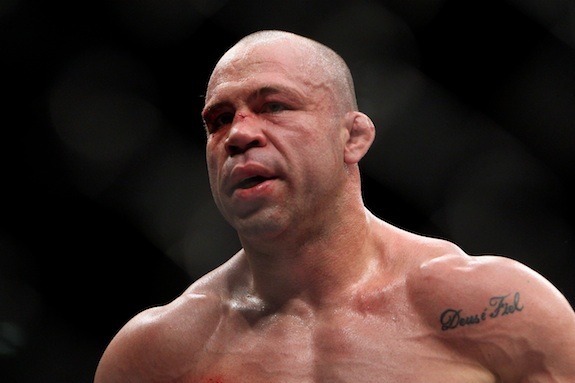 Photo credit: Getty Images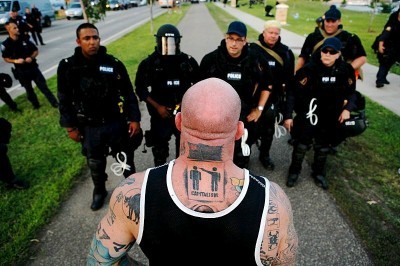 Photo credit: Cage Potato
Back of the neck...close enough.
Even if Jeff Monson doesn't technically qualify based on the Wandy Rule, he's still plenty terrifying. He's an untethered wrecking ball made of ink, muscle, jiu-jitsu and anarchy.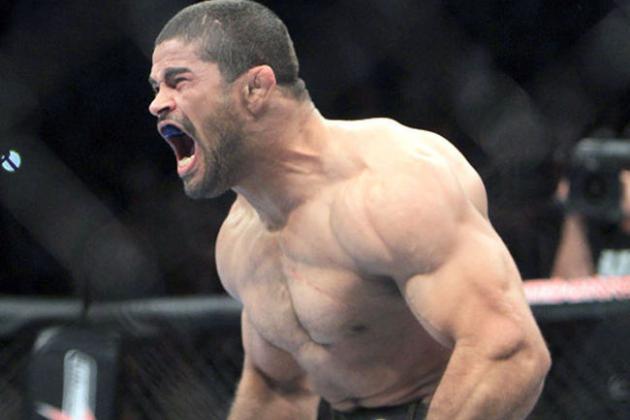 Photo credit: Sherdog
I'm kind of sad that the Paul Harris meme has departed the MMA discourse. Why is it that these things can only be cool for like two days before we're all forced to move on?
In any event, Palhares is terrifying. His favorite move, the heel hook (six of his 14 pro wins came this way) is illegal in many grappling competitions. He's like a horse, in that tapping his backside just makes him dig harder. And he looks like a wolverine crossed with a walnut.
Again. I do not want to fight Rousimar Palhares.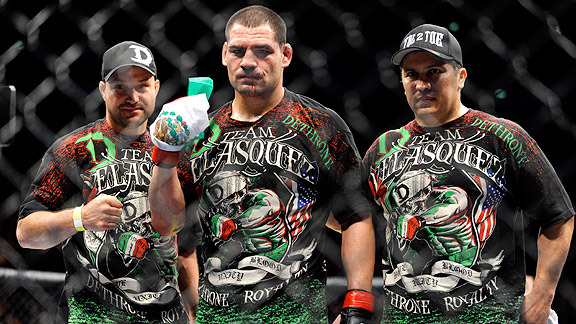 Photo credit: URDirt
The super-serious, ultra-intense Cain Velasquez may not be the world's greatest Twitter personality. But do not fool around with this man. If you cross him, he will get you.
Even in a cheesy Christmas sweater, Cain has his gettin' face on.
I don't want to tell him to lighten up. YOU tell him to lighten up.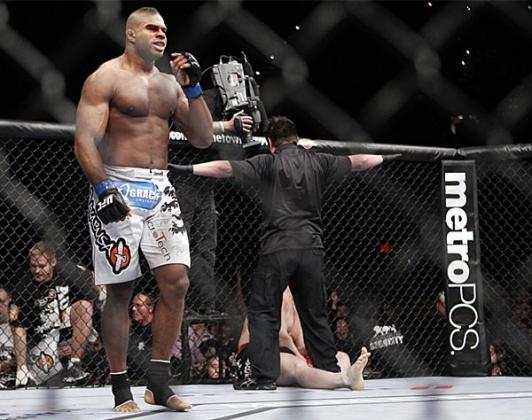 Photo credit: Los Angeles Times
The Centaur shed his back legs so he could more easily blend in to modern society. For a while, it worked. He was learning our customs and behaviors. But then he lost his way, and turned to quasi-cannibalism.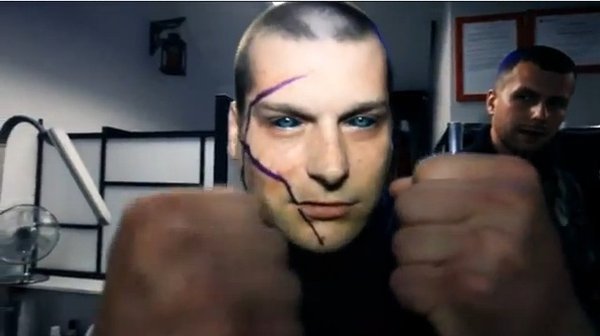 Photo credit: ofsajd.onet.pl
Every list needs a curveball. I refuse to bang out Wanderlei, Overeem and boom, we're done. I dig a little deeper.
But in the digging, sometimes I unearth certain things. And sometimes, these things, they cannot be so easily returned to the earth.
In that vein, I give you Popek Rak.
The Polish rapper-turned-fighter doesn't appear to have competed professionally in a while, but it does appear he's still active. Apparently the more mundane body modifications available to a person—ink, piercings, dying your eyeballs green—just got a little too, well, mundane. So he decided to undergo a procedure called scarification.
Take a look at the NSFW (L,V) video linked above if you're so inclined. Or, take a look at the finished project right here. LOOK AT IT!

Or, you can follow Scott Harris on Twitter.