3 Bold Predictions for Trevor Bauer's Rookie Season with the Cleveland Indians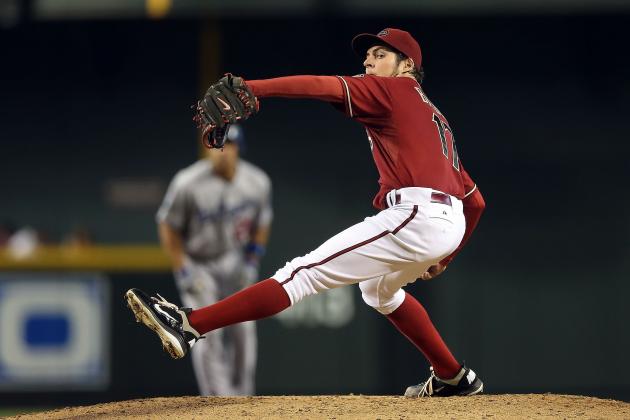 Christian Petersen/Getty Images

In Tuesday night's three-team, nine-player blockbuster, the Arizona Diamondbacks, Cincinnati Reds and Cleveland Indians each addressed their greatest deficiency in preparation for the 2013 season.
However, it was the Indians who walked away as the winner thanks their acquisition of both Drew Stubbs (from the Reds) and top pitching prospect Trevor Bauer (from the Diamondbacks).
As a member of the Indians, Bauer will now have the opportunity to be the face of their franchise. And between him and shortstop Francisco Lindor, the organization possesses two high-ceiling prospects to build around for years to come.
But before Bauer settles in with his new team, I thought that I'd offer a few predictions for his rookie season.
Begin Slideshow

»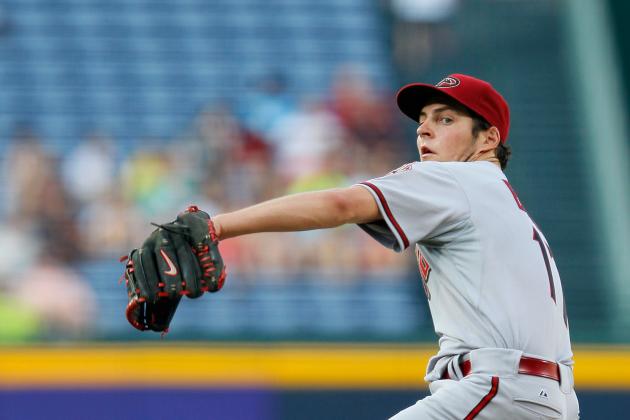 Kevin C. Cox/Getty Images

As a member of the Diamondbacks, Bauer would have likely opened the 2013 season back at Triple-A with the goal of refining his command. However, following the trade, it's now conceivable that the 21-year-old right-hander could break camp as the Tribe's No. 3, 4 or 5 starter following right-handers Ubaldo Jimenez and Justin Masterson.
Since the Indians begin the 2013 season with seven-game road trip against the Blue Jays and Rays, Bauer will make his first home start the following week against the Yankees. Bauer is a player who loves to prove his skeptics wrong, and I expect him to relish the change of scenery and turn in a strong first start with the Indians.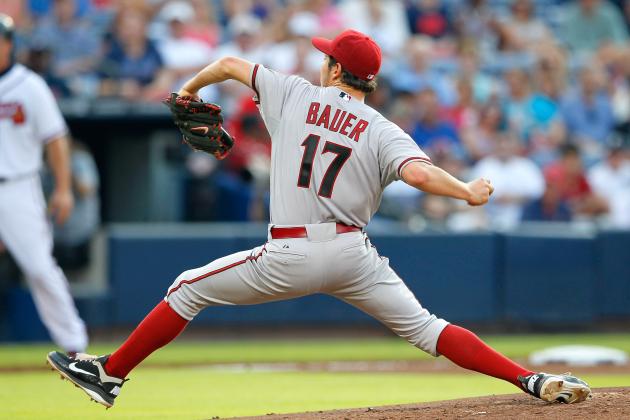 Kevin C. Cox/Getty Images

Employing highly unorthodox mechanics and an explosive delivery, everything Bauer throws is supplemented with deception. On top of that, the right-hander boasts a deep arsenal of five above-average-to-plus pitches. When he's confidently attacking hitters, Bauer will draw a significant number of swing-and-misses, especially with his plus curveball.
Therefore, it wouldn't surprise me if Bauer carried a no-hit bid into the late innings at some point this season.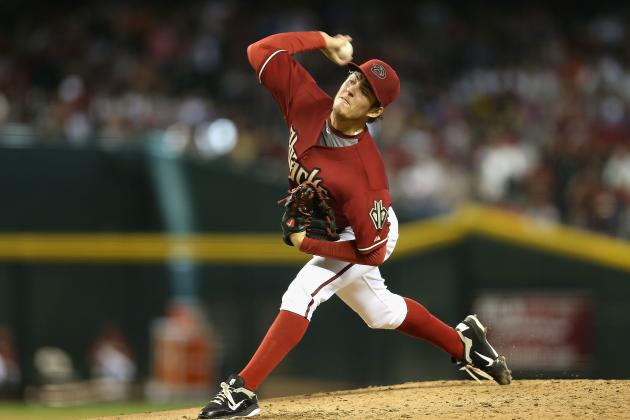 Christian Petersen/Getty Images

Although Bauer will inevitably encounter stiff competition for the American League Rookie of the Year award next season, he'll also have the opportunity to be a very good player on a mediocre team. He and the Diamondbacks clearly weren't seeing eye-to-eye regarding his training, mechanics and approach.
Therefore, I would expect the Indians to take the alternative route, giving him the benefit of the doubt while offering encouragement each step of the way. Under the assumption that Bauer will remain in the starting rotation for the entire season, I can see him finishing in the top three in the league's Rookie of the Year voting.