Eric Cantona: Should Manchester United Hire the Frenchman as a Coach?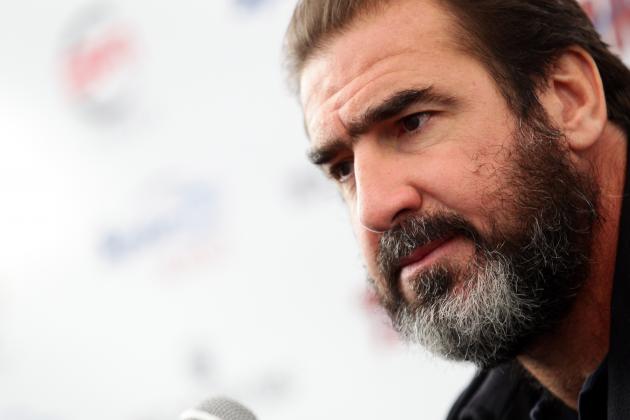 Vittorio Zunino Celotto/Getty Images

Eric Cantona—the man whose influence inspired Manchester United to domestic dominance in the 90s—is keen on following in Sir Alex Ferguson's footsteps at Old Trafford when the Scotsman eventually decides to call it a day.
According to the man himself, "United is special, of course I would [manage them]. If one day there is an opportunity, why not?" (via Daily Mail).
In typical Cantona style, he added "[managing United would be] like diving from here to the sea, watching, speaking to the fish, octopus, crabs, journalists."
While supporters will be forever grateful to the enigmatic forward for his contributions on the pitch, the thought of him taking over in the near future is one that perhaps incites more fear than excitement.
But could he serve as a first team coach under the guidance of Fergie's eventual successor?
Here are several reasons for and against Cantona one day joining the Manchester United coaching staff..
Begin Slideshow

»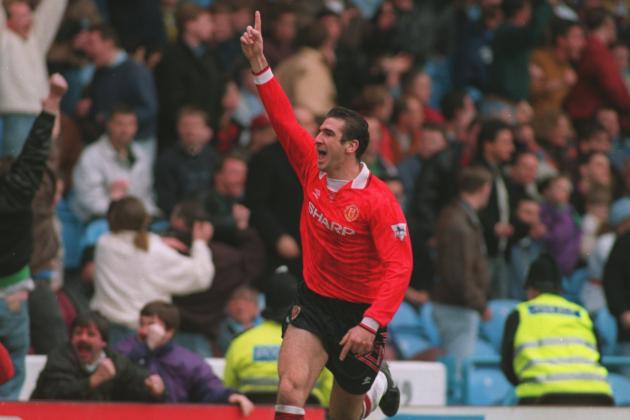 Chris Cole/Getty Images

Former United captain and legend Roy Keane once said of Cantona that, "The players loved him. He was different but bloody brilliant. He was a good lad, one of the best" (via Daily Mail).
When the Frenchman first signed for the Red Devils in late 1992, his impact on the team was immediate.
Though Keane recalls he "tended to do his own thing in training," his example on and off the pitch inspired his teammates to strive to reach greater heights.
Cantona has always been a man more than capable of being a leader of men—if he were to join the United coaching staff, I have little doubt the players would follow him to the death.
He has the self-confidence (granted, often bordering on arrogance) needed to unite a dressing room full of superstars.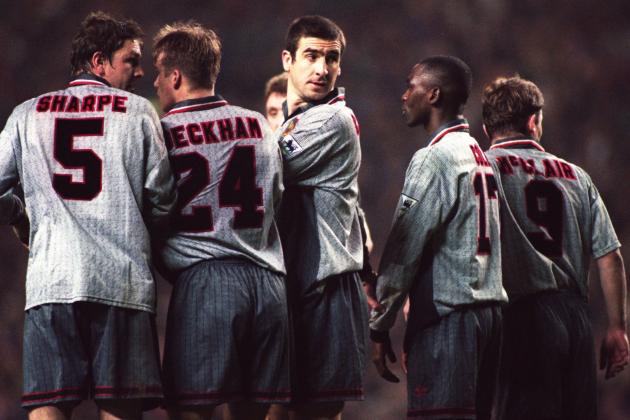 Getty Images/Getty Images

The flip-side of that coin is Cantona's natural individuality.
He has never been a man comfortable with being constrained within a rigid structure, unless his influence on it is carte blanche.
Would he be willing to serve as the subordinate of a higher power—of a Guardiola, Mourinho or Klopp?
His infamous kung-fu kick on a hooligan at Selhurst Park in 1995 also suggests he is prone to succumbing to the red mist—of losing his cool in the most vital moments.
Cantona has always had the reputation of something of a fickle character. He has himself admitted that, "I just need to express myself whatever I do. Today it is acting, tomorrow it could be something else" (via Daily Mail).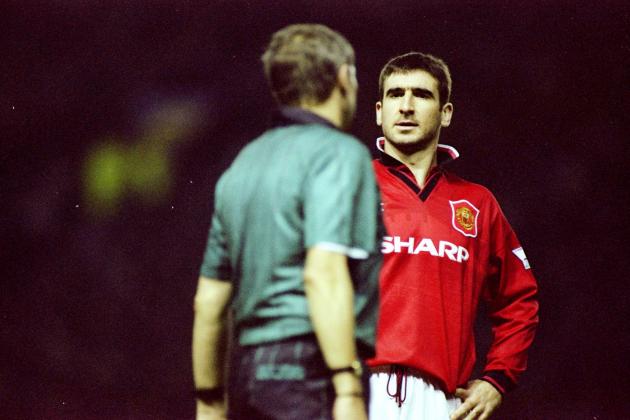 Anton Want/Getty Images

Of course, with this individuality comes an uncanny ability to think outside the box.
Cantona's creative thinking defined his genius on the pitch—he always had the potential to pull off the impossible to the delight of the Old Trafford faithful.
The Frenchman did things fans had never seen before during his time at United, often creating something from nothing.
His effervescent personality has led him into a successful career in acting, as well as becoming Director of Soccer at the newly reformed American club, the New York Cosmos.
He has proven he is capable of almost anything once he puts his mind to the task.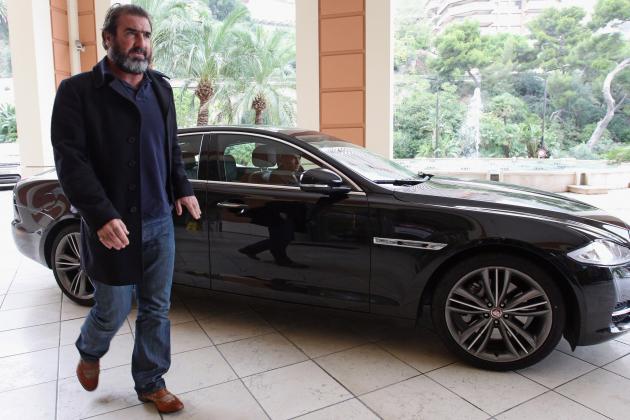 Vittorio Zunino Celotto/Getty Images

But would the higher powers at United be willing to hire a coach with very little previous experience in a similar position?
Though Cantona has had a prolific spell in beach soccer since hanging up his boots in 1997, the sport has taken a distant second to the pursuit of becoming the heir apparent to Gerard Depardieu.
A coach could have all the charisma in the world, but if he lacks the tactical understanding of the fineries of the game to back it up, there will always be something lacking.
He acquired his current role at the Cosmos purely by asking—after all, who could turn down the King?
The Frenchman may have spent much of his kung fu kick ban training young children as community service, but is this really enough to constitute a worthy CV?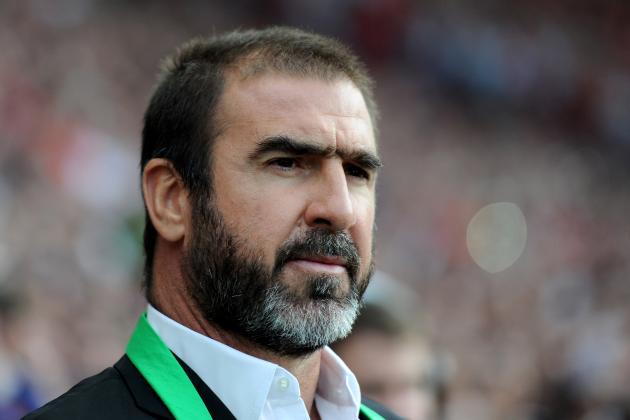 Chris Brunskill/Getty Images

What cannot be denied though is the matching ideologies of Cantona and the one club he holds a real affinity for as a fan and former player.
Manchester United strive to be the best—nothing less will do. The same goes for Cantona.
The club's elite ethos fits the ambitious Frenchman to a tee. When he first arrived at Old Trafford, his personality meshed perfectly with Fergie from the offset.
Former full-back Gary Neville told the Daily Mail that, "We were in awe of him. Over a beer Eric told us we were gonna be Kings of Europe. It was a big claim but Becks and I left the pub feeling invigorated, and not just because of the beer."
There are few men alive for whom second place is more unacceptable.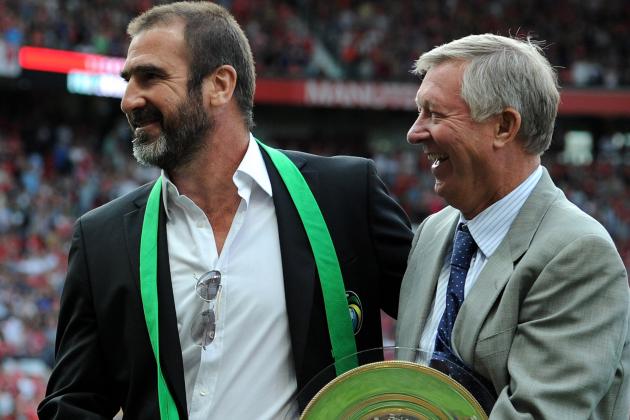 Chris Brunskill/Getty Images

The one danger that those at Old Trafford may succumb to though is sentimentality.
While it was heartwarming to see David Beckham pacing the sidelines at the 2010 World Cup, his inclusion on the plane as a "player liaison" seemed to contribute very little to the tactical dynamic behind the scenes.
The same would go for Cantona—if he were to be hired by United, it would have to be with the genuine belief that his influence would extend beyond being a prominent dressing room presence, but as a key member of the coaching staff.
His legend at the club is set in stone—that much is certain.
But for those who make the important decisions, the heart must not be allowed to dominate the head, however strongly it beats.
Do you think Eric Cantona would make a good coach at Manchester United? Why/why not?