The Rock: 5 Reasons the Rock Should Win the WWE Championship at the Royal Rumble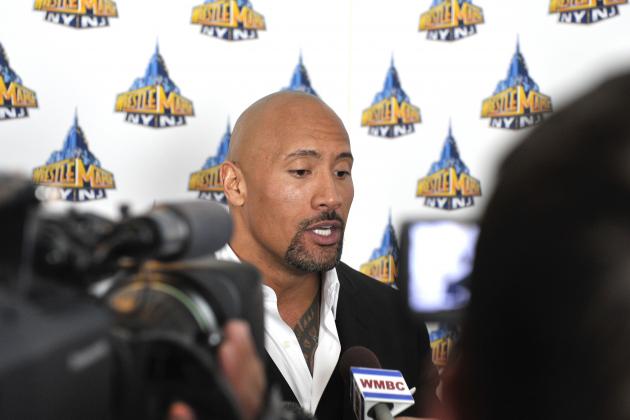 Michael N. Todaro/Getty Images
The Rock: next WWE Champion?
WWE WrestleMania is right around the corner. The Rock has a guaranteed WWE Championship match at the 2013 Royal Rumble, likely against CM Punk. Will he win? What happens if he does, and becomes WWE Champion?

Many fans recoil at the thought of a part-time wrestler as WWE Champion. For WWE shareholders, though, The Rock could bring another huge payday for WWE, and that payday could be even bigger if he's the WWE Champion going in to WrestleMania XXIX.

I'm not necessarily endorsing a Rock win over CM Punk at the Royal Rumble, but if it were to happen, here's how it helps WWE.
Begin Slideshow

»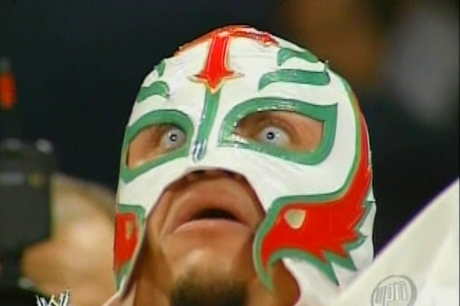 Photo Courtesy WWE
If Rocky won the WWE Title, even Rey Mysterio would be shocked!

All kidding aside, many fans have been predicting a Rock victory over Punk at the Rumble for some time, myself included. But for many more casual fans, and those fans not willing to predict a Rock win, this would come as a big surprise. The Rock has not been WWE Champion since August of 2002, and he has not actively wrestled in over 9 years.

Seeing the Rock hoist the WWE Championship over his head after the Royal Rumble would be shocking, and it would send a message that other part-time wrestlers could win the biggest matches.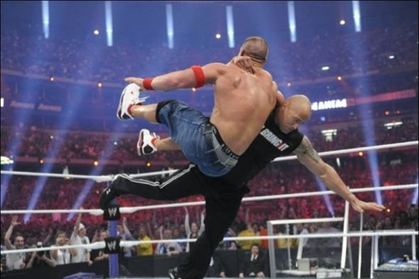 Photo Courtesy WWE
Let's face it, the Rock can still be a wrestler. He's just as good as ever on the microphone, and he can still have a great match.

The Rock also seems on board with making appearances at Extreme Rules as well as some episodes of Raw, which would only occur if he's scheduled to appear with the strap. After all, he won't have to appear if he isn't champion. That's not a bad thing, though. As we saw last WrestleMania, Rocky can still put on a great match.

And really, who doesn't want to see the Rock drop someone with a spinebuster, then hit the People's Elbow? The guy's still able to wrestle, and that will help WWE if they put the strap around his waist.
Many big returns in WWE are hyped to the Heavens, but intelligent fans know that a part-time wrestler has virtually no chance of winning any meaningful matches if championships are involved. If the Rock beats CM Punk, that perception will be shattered.

Now, it would not be impossible to believe that Brock Lesnar, Triple H or perhaps Undertaker could win championships. The reigns would likely be short, but seeing older, part-time wrestlers with championship belts could drive pay-per-view buys. More importantly, part-timers holding titles for short reigns makes every match unpredictable.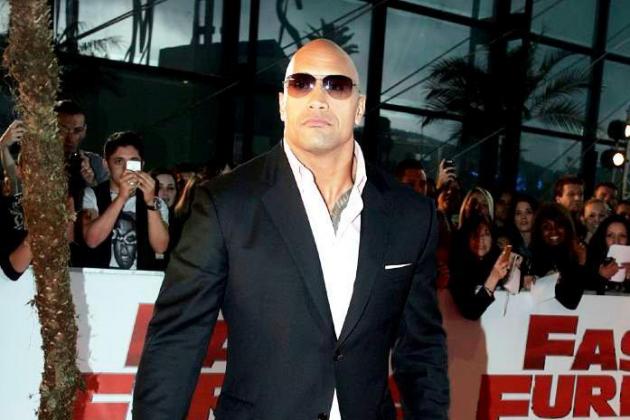 See the picture? Now imagine that's in March of next year. The Rock is on the red carpet for G.I. Joe: Retaliation, and he's got the WWE Championship over his shoulder. One of the biggest stars in Hollywood promoting one of the biggest movie releases of the year, and WWE getting unimaginable amounts of free publicity.
Rocky will be on Jay Leno, Conan O'Brien, David Letterman, TMZ, Entertainment Tonight, and many more. And, he'll also be promoting Fast and the Furious 6, released in May of 2013. This is what Vince McMahon has so desperately craved for years. Vince always seems to try to go mainstream, and there will be absolutely no better way than to have your most important championship over the shoulder of one of the brightest stars on the red carpet.

And the buyrate won't suffer either...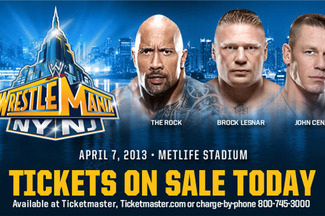 Last year, WrestleMania XXVIII garnered 1.27 million pay-per-view buys. That made it the highest-rated pay-per-view in WWE history. The main event: The Rock vs. John Cena.

If The Rock, with all the mainstream media attention he brings, faces Cena again, but this time for the WWE Championship (or with even more on the line), the buyrate could be enormous. As a public company that first and foremost must please shareholders, nothing sounds better to Vincent Kennedy McMahon than serious mainstream media attention and a massive buyrate.

The Rock vs. Cena II for the WWE Championship (or even a unification match with the World Heavyweight Championship; see above link), could be the key to once again breaking buyrate and profit records.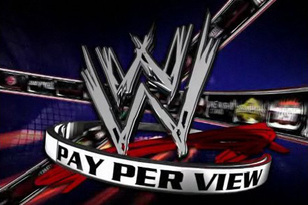 So there you have it, my reasons why WWE could greatly benefit from having The Rock win the WWE Championship. So what do you think? I know many of you cringe at the thought of The Rock beating CM Punk, but do you have any other ideas on how it could actually benefit the WWE? Or how it would hurt?
Please discuss with me in the comments below.