Top 12 Stadiums to Experience the 12 Days of Christmas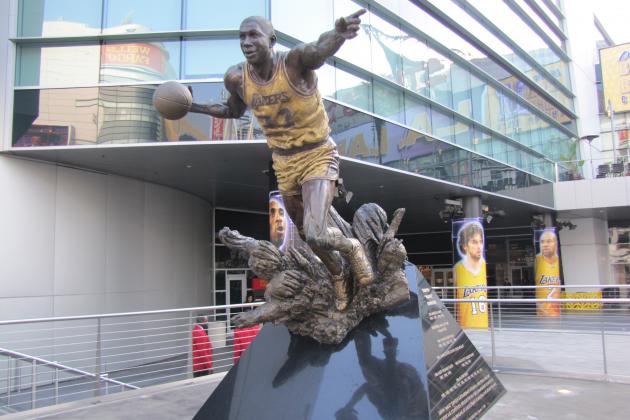 Magic Johnson is just one Laker who owns five gold rings
This time of year, when thinking of the number 12, it is hard not to think about the 12 Days of Christmas. For me personally, the version by the Muppets and John Denver comes to mind.
When thinking of stadium travel, it was a tricky list to compile, but here is our list of the best stadiums to see the items mentioned in the favorite carol.
This article was originally featured on StadiumJourney.com
Begin Slideshow

»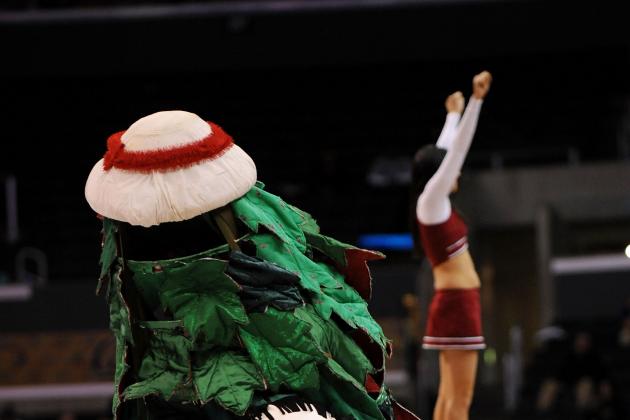 Harry How/Getty Images
One of the most unique mascot in sports, and our stand in for a Pear Tree
There is no team that we can find that actually has a pear tree as its mascot, so we look to Stanford, home of the Cardinal. Some may think that the Stanford mascot would be the well known bird, but alas it refers to the official team color, Cardinal red. The tree is used as its unofficial mascot in reference to "El Palo Alto," Spanish for the tall stick. It does refer to a specific coast redwood tree located on the San Francisquito Creek.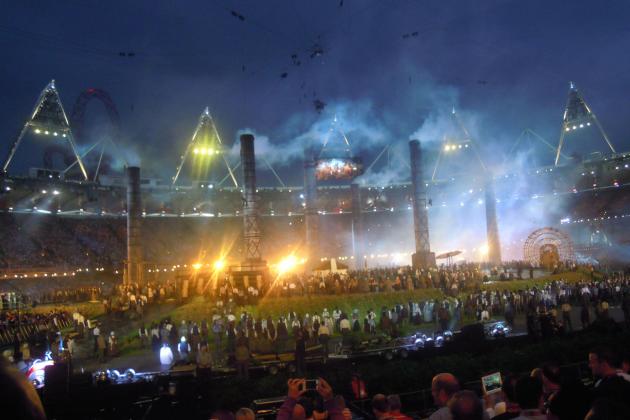 The 2012 Olympics, your best bet to see Doves
At the first modern Olympics in 1896, doves were released as a symbol of peace. The tradition was not continued until the 1920 games in Antwerp, Belgium. The tradition has continued every year since that time.
He's not French, but Muddy is one heck of a hen
The Toledo Mud Hens have been in existence since 1902, and the team name of Mud Hens dates back to 1896. Next to the iconic San Diego Chicken, the Mud Hens mascot, Muddy, may be the best fowl to see in foul territory in all of baseball.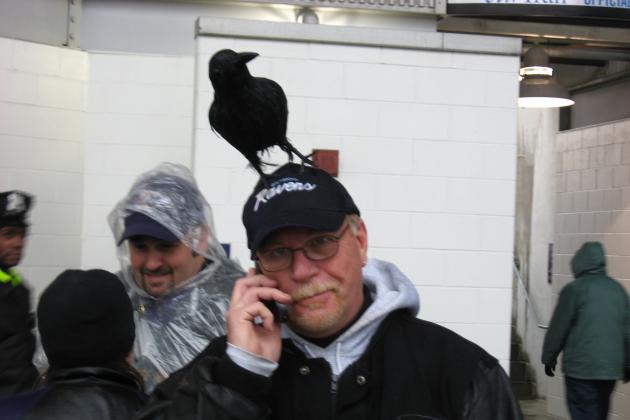 Just one of four colly birds
To be honest, I always thought this lyric was four "calling" birds, and I was all set to place Phog Allen Fiedhouse, home of Kansas Jayhawks basketball, on this list. What better place for a calling bird than the Rock-Chalk-Jayhawk chant by the KU faithful? But it turns out that a jayhawk is not even a real bird.
A colly bird is a type of blackbird, so we instead head to M&T Bank Stadium, home of the Baltimore Ravens. To be 100 percent correct, a Raven is not technically a "blackbird," but it is a black bird, so we'll go with it...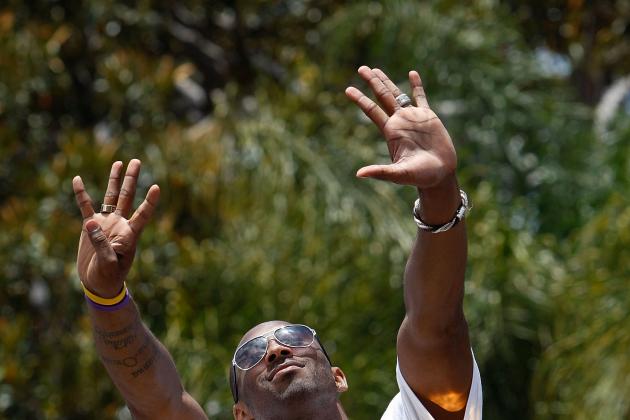 David McNew/Getty Images
Kobe has Five Gold Rings
If you are looking for five gold rings in sports, your best bet is to catch a Lakers home game and hope to run into Kobe Bryant. While he probably won't be wearing his five championship rings, he does own that many. Former Laker legend Magic Johnson also has five championship rings.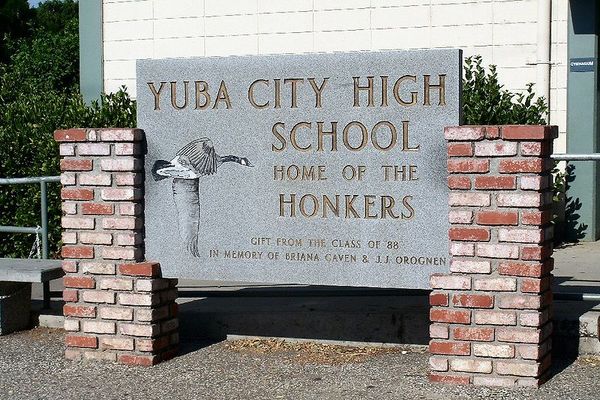 Geese-a-laying
This is a tough one, so we head to Yuba City, California for our geese. The Yuba City High School athletic teams use the Honkers as their moniker, making them one of the few teams in the world to use a goose as its mascot.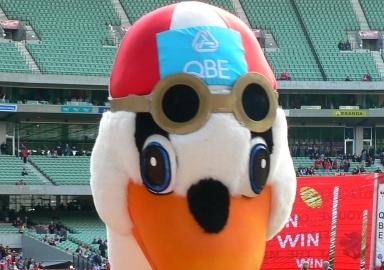 Cyggie, mascot of the Sydney Swans
The black swan is an important part of the culture and symbolism of the aboriginal people of Australia. However, the best known swan in Australian sports is likely the Sydney Swans of the Australian Football League. Their mascot, Cyggie, is a big part of the game experience when seeing some Aussie Rule Football at the Sydney Cricket Ground.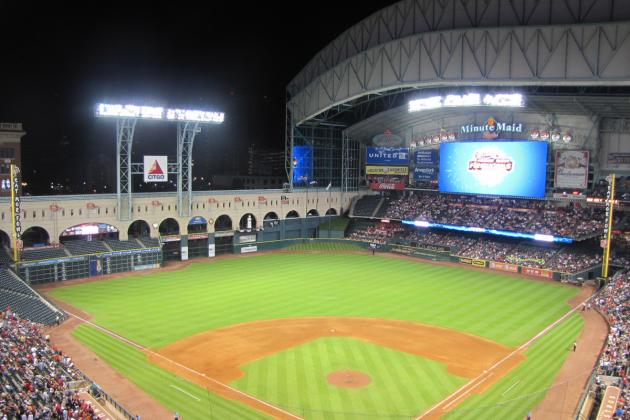 Minute Maid Park
Williams College has a purple cow for a mascot, so that may be a better fit here, but instead we travel to Houston, Texas and Minute Maid Park. The Astros play in one of the most unique ballparks in all of Major League Baseball.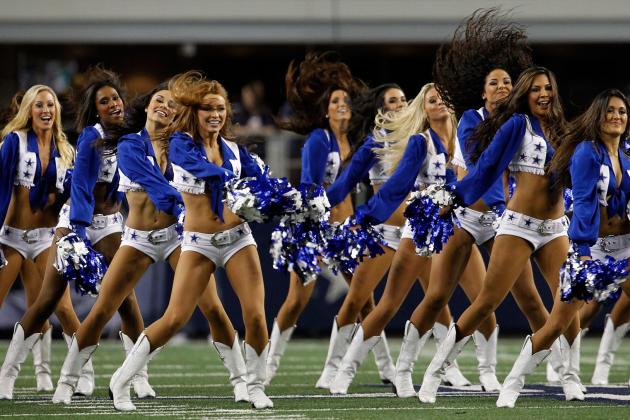 Tom Pennington/Getty Images
Best place to see 9 ladies dancing
The most iconic cheerleaders in all of sports belong to the Dallas Cowboys. The squad is as old as the Cowboys themselves, dating back to 1960.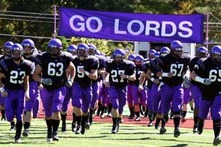 The Lords of Kenyon College
The Lords of Kenyon College, a small school just northeast of Columbus, have been playing football at the quaint McBride Field since 1962. The team plays in the Division III North Coast Athletic Conference.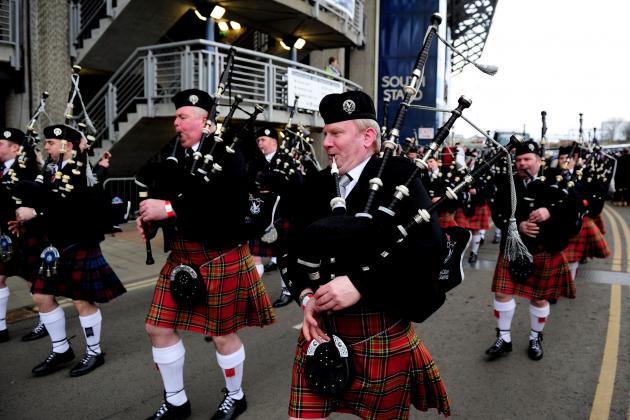 Stu Forster/Getty Images
If you want Highlanders in the United States, head to UC-Riverside
Although the UC-Riverside Highlanders aren't named for any connection that the school has to Scotland, you can't help but think of bagpipes when you think of Highlanders. You may also consider visiting Alma, Michigan where you can see the Alma College Scots, especially during the Highland Festival which takes place each May.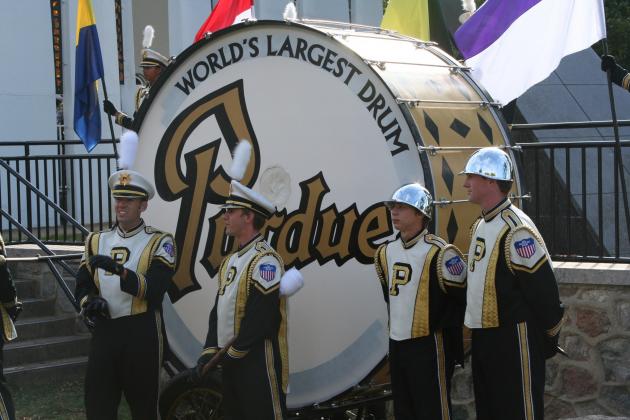 The World's Largest Drum
You won't find twelve drummers drumming, but it does take several percussionists to handle the world's largest drum, which is played by the Purdue marching band. It has been played since 1921 and stands more than 10 feet high.
Paul Swaney is the Founder of Stadium Journey and Stadium Journey Magazine