There's a chance that Packers linebacker Clay Matthews could return for Sunday's game against the Chicago Bears.
I'd actually say that they might want to give him an extra week off.
While it's not 100% guaranteed that they will make the playoffs, Green Bay's chances are very good. They will need Matthews for a run at the Super Bowl and cannot risk losing him again.
The idea of keeping Matthews out this week seemed ludicrous when I woke up this morning, until I read Pete Dougherty's piece in the Press-Gazette.
In it, Dougherty says that without Matthews, the Packers have no shot at winning the Super Bowl. Now, in the media, we deal with hyperbole, so take "no shot" with a grain of salt.
Still, as much as I initially balked at the idea that the Packers would fall short merely because Matthews was out, the more I thought about it, the more I agree—especially considering the other injuries along the defensive front.
Desmond Bishop and D.J. Smith are gone at inside linebacker—though in Bishop's case, that's not news, as he has been gone all season. Rookie Nick Perry—a guy who the Packers had high hopes for this season—is also on injured reserve. And Mike Neal and C.J. Wilson are hurt on the defensive line.
Heck, even the secondary is banged up. Fortunately, though, the team expects to get Charles Woodson back soon.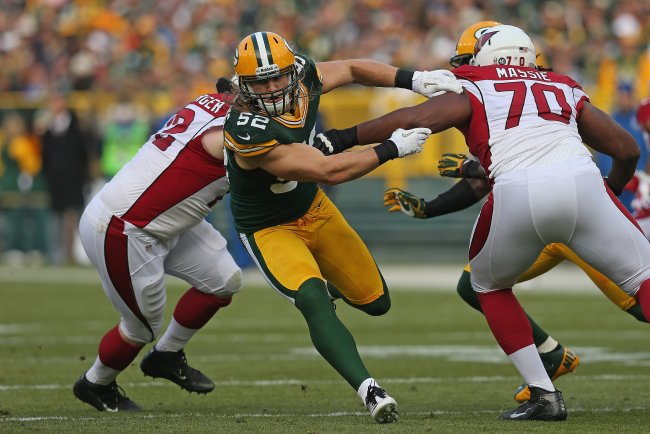 Jonathan Daniel/Getty Images
Of the listed injuries, Matthews' is the single most vital, and the absence of all the others players makes his role even more important.
As Dougherty points out, the pass rush has been beyond stagnant since "The Claymaker" went down. While his sack numbers were down over the last three games that he has playedin , Matthews was constantly creating pressure on the quarterback, even if it didn't result in a sack.
More critically, Matthews was sending the quarterback into the arms of other players.
The Packers can win the next three games without Matthews, and more importantly, they can beat the Bears without Matthews—especially if Jay Cutler can't go.
Surviving the playoffs with no pass rush—as they discovered last season—is a much taller task.
They need Matthews back, just not this week.
On to the rest of the NFC North.
The Sun-Times' Mark Potash compares and contrasts Jay Cutler and Aaron Rodgers.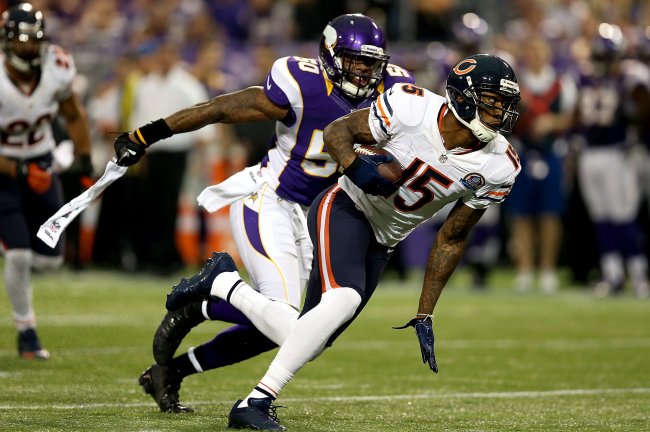 Matthew Stockman/Getty Images
It's Stock Watch time over at ESPN Chicago, and this week, Michael Wright catches up on Brandon Marshall, Nick Roach and Julius Peppers among others.
For those who are calling for Bears head coach Lovie Smith's head, the Tribune's Mike Mulligan says there might not be a better fit for this team than the embattled coach.
Justin Rogers of MLive.com compares the Lions' two main running backs and also reports on the team moving Corey Williams to injured reserve.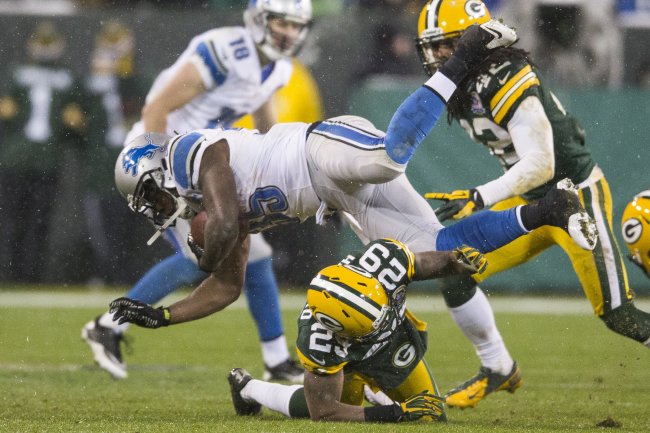 Tom Lynn/Getty Images
The Free Press' Carlos Monarrez sizes up the Lions and Cardinals' bad seasons.
Josh Katzenstein of the Detroit News says that while a high priority of the Lions' 2013 draft focus will need to be on defensive backs, there aren't many quality guys at the position to aim for.
On Wisconsin's official "Aaron Rodgers Day", Zach Kruse of CheeseheadTV.com takes a look at Rodgers' 12 best games ever.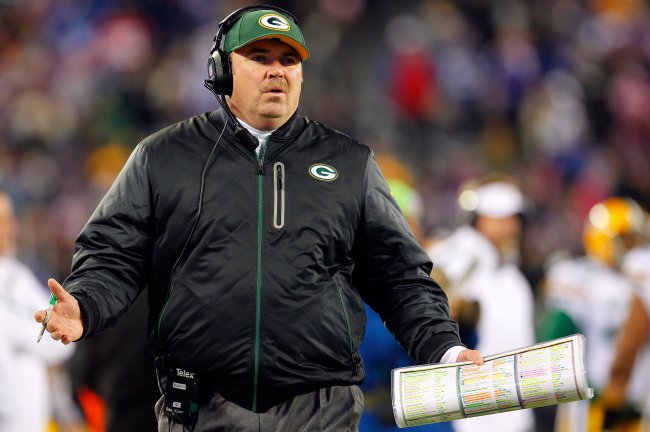 Rich Schultz/Getty Images
Coach Mike McCarthy believes in the "Power of Positive Thinking," according to the Journal-Sentinel's Lori Nickel.
There is full coverage of "Aaron Rodgers Day" over at the Press-Gazette. I hope you had confetti prepped.
Sam Monson of Pro Football Focus and special to ESPN 1500 writes that the Vikings will have to be especially careful in how they cover the Rams' Danny Amendola.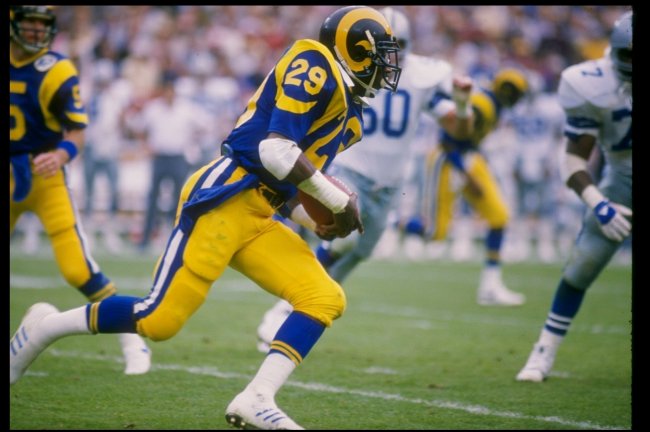 Mike Powell/Getty Images
Adrian Peterson feels very confident that he can take down Eric Dickerson's single-season rushing record, according to Kevin Cusick of the Pioneer-Press.
Even if the Vikings miss the playoffs, head coach Leslie Frazier's job should be secure, according to Mark Craig of the Star-Tribune.
Check out the B/R NFC North Facebook page—like us and keep up with everything NFC North on Bleacher Report.
Follow me on Twitter at @andrew_garda.