Diva Debate No. 5: Week of Dec. 10, 2012 Edition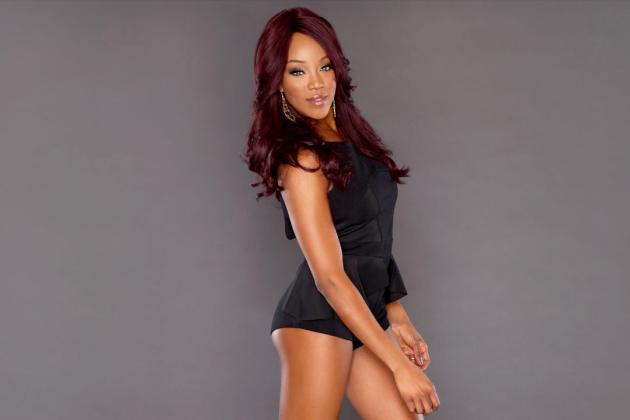 Photo Credit: WWE.com
Welcome back to Diva Debate.
It is Week 5 and the article has shown great growth since the first hit here on Bleacher Report back in November. Here is hoping that, as the calendar prepares to turn, Diva Debate can continue to thrive and grow well into 2013 and beyond. It is because of great readers, comments, and word of mouth that the article has had the success it has. I thank everyone.
This week, we take a look at Alicia Fox and whether WWE has dropped the ball with another talented female performer.
We will also take a look at two very influential women in WWE's long and illustrious history and whether Sunny or Sable was more important to the late-'90s success of the company.
Is TNA making a major mistake by not utilizing Gut Check winner Taeler Hendrix? I cover it inside.
All of that plus much more, including a recap of the week in WWE and TNA action and an update on the 2012 Diva Debate awards. So do not hesitate. Click the next button and join me for your weekly fill in women's wrestling coverage.
Begin Slideshow

»
Photo Credit: WWE.com
Last week, I announced a topic to be covered for this week's article. It would cover the probability of a return to WWE for Kelly Kelly, Beth Phoenix and the Bella Twins.
That topic will be sidelined in favor of a more timely discussion.
I apologize to anyone disappointed by this switch. Hopefully the stunning picture of the always-lovely Beth Phoenix will tide you over, for now.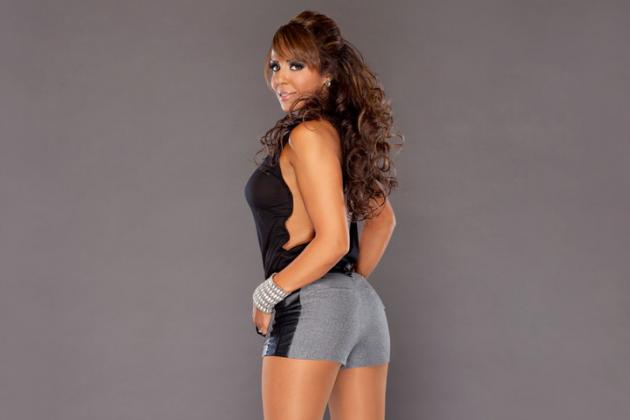 Photo Credit: WWE.com
Last week, I announced the nominees for the first-ever year-end Diva Debate awards. The response has been phenomenal. I understand, however, that not everyone who reads the article here on Bleacher Report has a Bleacher Report account. For those that do not wish to create a BR account, I have a new way for you to vote for your favorites.
You can now Tweet your votes to me on Twitter! Tweet your votes to @ErikBeaston, using #DivaDebate. I will get every one and will tally them along with all of the votes left here in the comments section.
Remember, you have until 8 p.m. on Sunday, Dec. 16 to cast your votes. The winners will be announced in a very special awards edition of Diva Debate on Wednesday, Dec. 19.
For those of you who missed them last week, here are the nominees:
Future Star Award*:
Audrey Marie
Paige
Summer Rae
Taeler Hendrix
Taryn Terrell
*To be given to the next breakout Diva/Knockout
Fan Favorite Award*:
Alicia Fox
Naomi
Natalya
Tamina
Velvet Sky
*To be given to a Diva/Knockout that you loved, even if their creative teams did not
Moment of the Year:
Kharma returns in the Royal Rumble (Royal Rumble, Jan. 29, 2012)
Eve Torres turns heel (Raw, Feb. 20, 2012)
ODB marries Eric Young (Impact, April 12, 2012)
Brooke Tessmacher wins Knockouts gold in her hometown (Slammiversary, June 10, 2012)
AJ (almost) marries Daniel Bryan (Raw 1000, July 23, 2012)
Stephanie McMahon returns, attacks Paul Heyman (Raw 1000, July 23, 2012)
Lita Returns, defeats Heath Slater (Raw 1000, July 23, 2012)*
*Added due to reader demand
Match of the Year:
Divas Championship Match: Tamina vs. Beth Phoenix (Elimination Chamber)
Kelly Kelly & Maria Menounos vs. Beth Phoenix & Eve Torres (WrestleMania 28)
Knockouts Championship Match: Brooke Tessmacher vs. Gail Kim (Slammiversary)
Divas Championship Match: Layla vs. Eve Torres (Night of Champions)
Divas Championship Match: Kaitlyn vs. Eve Torres (Survivor Series)
Natalya vs. Beth Phoenix (Smackdown, Sept. 28)*
*Added due to reader demand
Knockout of the Year:
Brooke Tessmacher
Gail Kim
ODB
Tara
Diva of the Year:
AJ Lee
Beth Phoenix
Eve Torres
Kaitlyn
Layla
The Bella Twins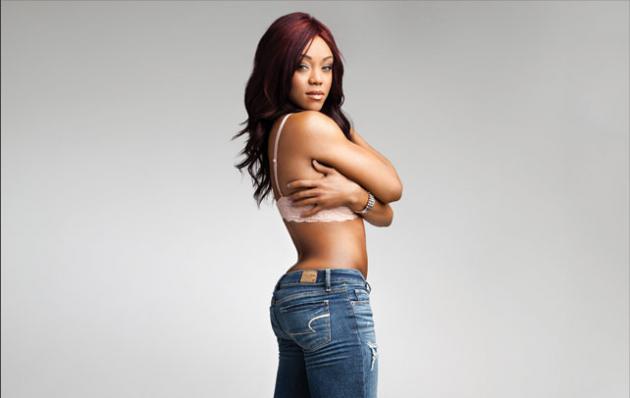 Photo Credit: WWE.com
The current state of WWE's Divas roster can be classified as "cloudy." The company has found a heel champion they hope to build the division around (Eve Torres) and two popular, young babyfaces they hope can, one day soon, be the faces of the division (AJ and Kaitlyn).
Unfortunately, AJ is tied up in the saga involving John Cena, Dolph Ziggler and Vickie Guerrero. The Divas title does not appear to be in her immediate future. Kaitlyn has had two championship opportunities to win Divas gold and failed both times, indicating that she may not quite have the full support of the creative team.
Alicia Fox has been with WWE for four years and, for four years, she has been wildly misused.
She debuted as a wedding planner for Edge and Vickie Guerrero. Then she became a dancer for developmental flop D.J. Gabriel. From there, she became a full-time competitor, frequently alternating between babyface and heel, spending more time as the latter. At the Fatal 4-Way pay-per-view in 2010, she achieved her greatest success by capturing the Divas title.
She would lose the title a short month later.
Since then, she has mainly served as a fill-in for multi-women tag matches, enjoying no upward or downward career mobility. It is a major disappointment considering that Alicia should, and could, be contributing more than she is being allowed to.
Alicia has spent the majority of her career as a villain, a role that simply does not suit her. She is sassy, spunky, charismatic, athletic and beautiful. She has also proven to be a valuable asset in media relations for the company.
Fox is a natural babyface. Her offense lends itself more towards a babyface's comeback than a heel controlling the match. Her ability to take a beating could help draw sympathy from the fanbase for her matches.
Nothing about her screams "heel."
There is no reason Alicia Fox cannot succeed in today's WWE as a featured babyface, for all of the reasons already discussed. Unfortunately, until WWE stops using her in bit roles and allows her the opportunity she has never really had, her talent will continue to be wasted.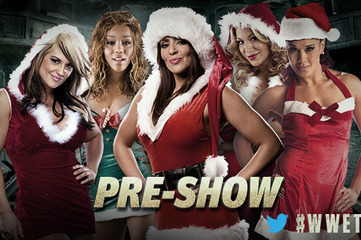 Photo Credit: WWE.com
In a bit of breaking news, AJ Lee has been taken out of the match and has been replaced by Naomi and Cameron.
On Monday's Raw, it was announced that the TLC pay-per-view pre-show would feature a "Santa's Little Helper" battle royal to determine the No. 1 contender to the Divas Championship, currently held by Eve.
There are a number of intriguing possibilities that could result from the outcome. Both Layla and Kaitlyn had very competitive, quality matches against Eve in recent months and neither would make for a bad choice.
In her new role as the love interest of Great Khali, Natalya has (apparently) made yet another babyface turn. As we discussed last week, she is easily the most talented in-ring performer on the Divas roster. The dynamic she would bring to a title match against Eve would, likely, result in the best match of the champion's reign.
What if Aksana, the woman so instrumental in Eve being champion today, were to leave Brooklyn as the No. 1 contender? The matches between the two would not be of the quality of Eve's more recent defenses, but the storyline potential would be great.
With all of those women being suitable challengers, I believe Naomi should win the match and receive her first Divas Championship match.
What better way for the former NXT Season 3 competitor to break out, to make an immediate impact, than to beat every other Diva, sans one, in a single match?
It may seem like a questionable decision but, with WrestleMania storylines poised to kick into gear, and the end of the year typically reserved for experimenting with new talent, there is no harm in finally allowing Naomi to show what she is capable of.
Who do you think should win the "Santa's Little Helper" battle royal? Let your voice be heard in the comment section.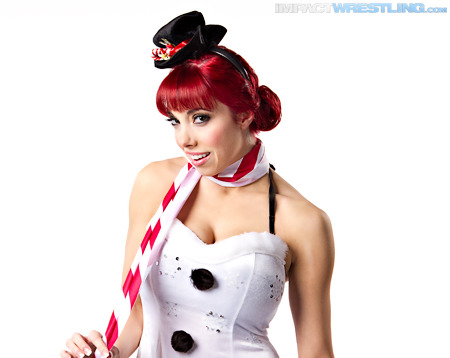 Photo Credit: TNA Wrestling/Lee South
Imagine for a moment that you work for TNA. You are helping to put together a pay-per-view card and realize that you cannot find a single fresh matchup for the Knockouts Championship match. You look over the roster, see the name "Taeler Hendrix" but, for whatever reason, skip over it, settling instead for a stale matchup fans had already seen.
Seems like a bad idea, huh?
Unfortunately, TNA tends to make the same mistake over and over as of late.
They had Brooke Tessmacher on the edge of becoming a major breakout star and the type of fresh face the Knockouts division desperately needs. They sacrificed her progress in favor of Tara. Absolutely no disrespect is meant towards Tara, but she no longer has the potential upside that Tessmacher or Taeler Hendrix does.
Neither does Velvet Sky nor Mickie James, for that matter.
At some point, TNA will have to look towards the future. Mickie, Tara, Velvet, Madison Rayne, Gail Kim and ODB have been very valuable performers for the company for a number of years and will continue to be so for years to come.
But the promotion needs a star that can carry the Knockouts division into the next generation. If her work in Ohio Valley Wrestling is any indication, Taeler Hendrix can be that star.
Taeler has proven herself to be a solid in-ring worker with the ability to cut a promo and play both babyface and heel. She is also adaptable to any given situation, something all truly great performers have in common. And greatness could await Taeler.
But no performer, male or female, can succeed while watching from the sidelines.
While it appears as though Velvet Sky vs. Tara could be the next feud on the docket for TNA, the organization would be wise to begin drafting a story for Taeler. After all, who's to say a Hendrix-Tessmacher feud isn't just what the doctor ordered to cure the staleness of the Knockouts roster?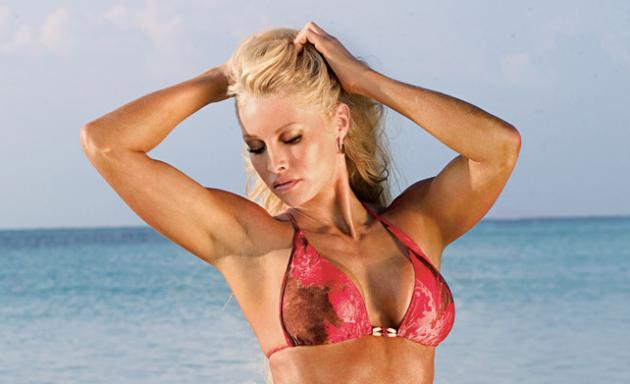 Photo Credit: WWE.com
The late-1990s was a time of unmatched success, both monetarily and in terms of widespread acceptance by the masses. At any given time, tens of millions were watching professional wrestling on Monday nights. World Wrestling Federation and World Championship Wrestling merchandise could be found in all popular culture-centered stores and seemingly everyone owned a NWO or Austin 3:16 t-shirt.
One of the top stars for the Vince McMahon-owned Federation was Sable, a beautiful blond from Jacksonville, Fla., who overshadowed real-life then-husband Marc Mero and became as big a star as any of her male counterparts. Her face, and other parts of her anatomy, were plastered on magazine covers, posters, videos and shirts. She was as big a part of the promotion's move into the Attitude Era.
But Sable was not the first overly sexual young woman to make a name for herself on World Wrestling Federation television.
Sunny debuted with the company in 1995 and wasted very little time in becoming a bigger star than the men she managed on television. She was the first widely marketed and merchandised female in McMahon's company. Her sex appeal made her a fan favorite and really set the stage for the women the company would later dub "Divas."
McMahon's company enjoyed tremendous success in the Attitude Era and the World Wrestling Federation (later Entertainment) Divas had a lot to do with it. So who was more important to the success of the company's women, both during that time period and beyond?
In this writer's opinion, it is Sable.
Yes, Sunny was the original. There is no denying the impact she had as a performer, both during her days with the company and all the way through the Attitude Era and even to this day. But it was Sable who took the framework laid by Sunny, added a completely different attitude to it, and made it work at an entirely different level.
She was the female face of the company during one of its hottest years (1998) and transcended the business when she appeared on the April 1999 cover of Playboy magazine. Yes, ego and greed got the best of her and she parted ways with the promotion following a heated lawsuit.
But just because things did not end as nicely for both sides as they probably should have does not minimize the impact Sable had during her short, but profitable and explosive, time in the industry during the '90s.
Sunny was, rightfully so, inducted into the WWE Hall of Fame in 2011. Her influence on the business and her paving of the way for the women that came after her were paid their rightful respect. The most downloaded woman in the world at one point, there is an argument to be made that Sunny was a trailblazer in terms of wrestling presence online, at least in a widespread sense.
Regardless of which side of this discussion you fall on, there is no denying that both Sunny and Sable were incredibly important to the future of women's wrestling.
Without them and the success they enjoyed, the very article you read now may not exist.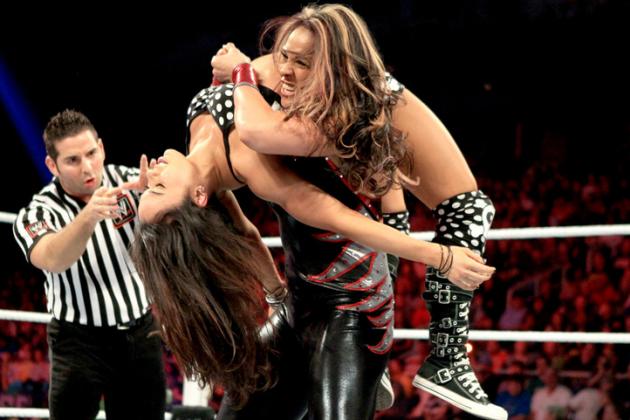 Photo Credit: WWE.com
Raw Results
AJ Lee defeated Tamina
Impact Results
No match results
Smackdown Results
No match results
On Monday's Raw, AJ Lee took on Tamina in a match most assumed would be held off until later. After all, Tamina had been brought back and had appeared dominant in attacks on AJ and a match against Alicia Fox. Unfortunately, any momentum Tamina had disappeared when she was stunned by her opponent, tasting defeat following a rollup.
On Thursday's Impact Wrestling, Velvet Sky returned to the company just days before TNA's Final Resolution pay-per-view, confronting Mickie James and Knockouts Champion Tara. She promised both women that 2013 would be the year of Velvet Sky as Knockouts Champion. Velvet's return provides a spark to a division that has been running in neutral in recent months.
Smackdown saw no Divas action but did feature the continuation of Natalya's new love-struck character, having expressed her feelings for The Great Khali. She interacted with Rosa Mendes, whose team of Primo and Epico did battle with Khali and Hornswoggle.
It was a week of rare character development and explosive returns rather than in-ring work. With the year winding down, the fact that WWE delivered a rather interesting match between AJ and Tamina while TNA delivered with Velvet Sky is somewhat surprising.
Welcome, but surprising.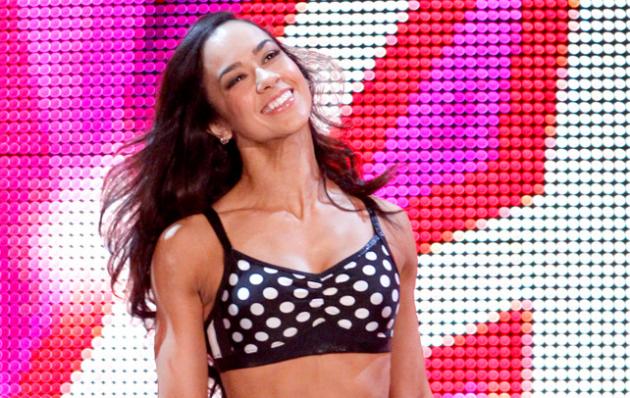 Photo Credit: WWE.com
In next week's Diva Debate, I recap the first-ever Diva Debate year-end awards. Who won each category and why? Who came up just short? What does 2013 have in store for the winners and losers?
I will also take a look back at 2012 and discuss the major events surrounding the Divas and Knockouts. What, if any, impact will those events have on the immediate and distant future?
While the traditional topics may not be present, the week in review will. Find out what went down in Divas and Knockouts action, including a match that should have been saved for pay-per-view.
And, with the holidays right around the corner, could Santa have a very special announcement regarding a reader-interactive tournament of sorts in the coming weeks and months?
Find out in next week's Diva Debate, right here on Bleacher Report.