Chelsea Transfers: Why Roman Abramovich Might Not Sign Atlético Madrid's Falcao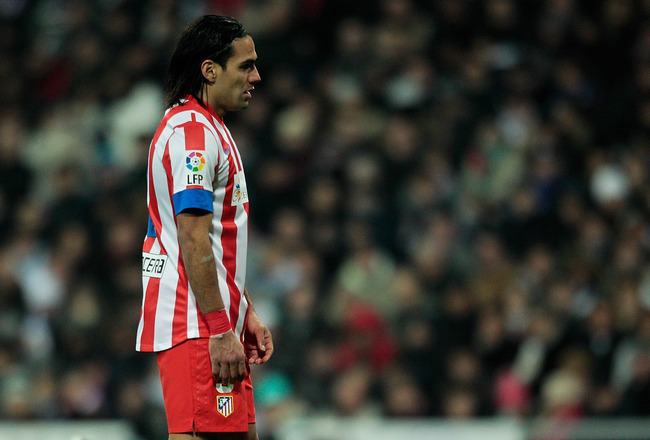 Gonzalo Arroyo Moreno/Getty Images
Chelsea owner Roman Abramovich may decide against signing Atlético Madrid's Falcao, who recently put five past Deportivo La Coruña.
Falcao has been Chelsea's No. 1 transfer target in the media, with The Telegraph, The Guardian, ESPN FC and Herald.ie linking the prolific Colombian international to Stamford Bridge.
This season, Fernando Torres has scored 11 goals in 25 club games at 0.44 goals per game compared to Falcao's 19 goals in 15 games at 1.3 goals per game.
This article will tell you why Abramovich might not sign Falcao.
Roman Abramovich Loves Fernando Torres to a Fault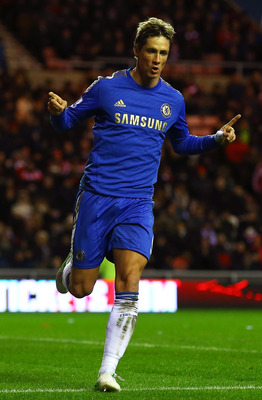 Matthew Lewis/Getty Images
The £30 million acquisition of Andriy Shevchenko was Roman Abramovich's first costly executive signing.
It was a decision that overrode José Mourinho's misgivings about what Shevchenko could offer to the Blues.
Mourinho humiliated Abramovich's record signing by not naming Shevchenko as one of the untouchables and not giving the former AC Milan forward a reason for not playing.
José used Shevchenko as a scapegoat to make a clear point to Roman: "I'm the manager, I make the signings."
Abramovich's view was that: "It's my money, I own the team, I'm the boss, so I call the shots."
Duncan Castles at The Guardian documented Roman's attempts to force the Special One to start Shevchenko:
Abramovich's close friendship with his £30m summer signing appears set to cost Chelsea the services of the man who has won back-to-back titles in his two full seasons in England.

The Russian and his advisers told Mourinho in a recent strategy meeting that under no circumstances would he be allowed to add a striker to the squad and instructed him to use Shevchenko properly.

An earlier attempt by the manager to swap Shaun Wright-Phillips plus cash for Jermain Defoe had been put to Tottenham only to be vetoed by the Chelsea hierarchy.

A subsequent loan exchange of the England winger for Aston Villa's striker Milan BaroŠ was also blocked, even though no expenditure would have been involved.
With Fernando Torres, it's déjà vu all over again.
Abramovich filled Shevchenko's void with £50 million for Torres, in the process breaking the club and the British transfer fee record.
Deep down in Roman's mind, he knows he grossly overpaid for Shevchenko and Torres.
The Ukrainian was a significant factor in the Special One's exit, which cost the Blues owner an additional £18 million in compensation.
What do Carlo Ancelotti, André Villas Boas and Roberto Di Matteo have in common? All three didn't rate Torres and all three were sacked by Abramovich.
Rafa Benítez is the first Chelsea manager that believes in Torres and will bend over backwards for El Niño.
The hiring of Benítez, who used to trash the Blues, is Abramovich's last desperate attempt to get Torres scoring like a £50 million-valued forward.
Signing Falcao would mean Abramovich giving up on Torres, who was signed to appease the feeling of emptiness after the Shevchenko fiasco.
This quote from Mourinho gives you an idea why Roman may persist with Torres, even though Falcao is just on another level (from Sport via John Cross at Mirror Football):
I think that he [Abramovich] sometimes thinks too much with his heart and helps people in football that he likes instead of thinking about getting the best for the job.
Roman Abramovich's Youth-Orientated Transfer Policy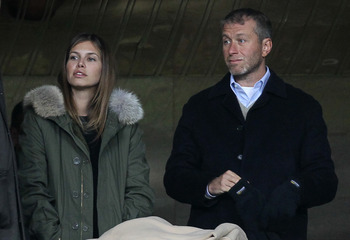 Epsilon/Getty Images
| | | | |
| --- | --- | --- | --- |
| 2012-13 | Age* | 2011-12 | Age* |
| Wallace | 18 | Lucas Piazón | 17 |
| Thorgan Hazard | 19 | Patrick Bamford | 17 |
| Oscar | 20 | Romelu Lukaku | 18 |
| Eden Hazard | 21 | Thibaut Courtois | 19 |
| Victor Moses | 21 | Oriol Romeu | 19 |
| César Azpilicueta | 22 | Ulises Dávila | 20 |
| Marko Marin | 23 | Juan Mata | 23 |
| | | Gary Cahill | 25 |
| | | Raul Meireles | 28 |
*at the time of the signing
Look at the age of some of the notable players Abramovich signed in the past: Juliano Belletti (31), Claude Makélélé (30), Deco (30), Andriy Shevchenko (29), Michael Ballack (29), Claudio Pizarro (28), Hernán Crespo (28), Juan Sebastián Verón (28), Florent Malouda (27), Ricardo Carvalho (26), Didier Drogba (26).
Eighty-eight percent of Roman Abramovich's signings in the last two seasons have been 23 years old or younger at the time of the transfer.
The move towards a predominantly youth-orientated transfer policy gives the club added insurance of a possible profitable resell value. It also indicates that Abramovich is willing to learn, adapt and change in how to run his club.
Falcao is 26 years of age, therefore his signing would contradict the club's youth-orientated transfer policy. Chelsea missed their chance to sign him when he was at River Plate, just like the club inexplicably not signing Sergio Agüero from Atlético Madrid.
Financial Implications of Falcao Signing
Fernando Torres, who cost Roman Abramovich £50 million, is being paid €10.8 million [£8.7] per year—yep, more than Lionel Messi and Cristiano Ronaldo.
El Niño's contract runs to 2016, so if it gets to the point where Chelsea want him out, what's to say he won't do a Winston Bogarde?
To quote one of the most loathed players in Blues' history (via Ernst Bouwes at ESPN FC):
Why should I throw fifteen million euro away when it is already mine? At the moment I signed it was in fact my money, my contract. Both sides agreed wholeheartedly. This world is about money, so when you are offered those millions you take them. Few people will ever earn so many. I am one of the few fortunate who do. I may be one of the worst buys in the history of the Premiership, but I don't care.
Falcao's release clause at Atlético Madrid is £48 million and he could request €12-15 million [£9.7-£12.1] per annum.
If Chelsea sign Falcao under these circumstances and still avoid sanctions under the UEFA financial fair play rules, then Michel Platini's FFP loses all credibility.
On the topic of economic efficiency, do you know how much Porto signed Falcao from River Plate for? Just €3.93 million. Seventy-two goals in 87 games later, he was off to Atlético Madrid for €40 million.
In 1996, Grêmio's Mário Jardel cost Porto €4 million. He went on to score 166 goals in 169 games and was sold to Galatasaray for €16 million.
Porto ended up spending €19 million on Hulk, who came to the club's attention because he was dominating in Japan. That illustrates how comprehensive the Portuguese club's scouting network is. Four years later, he was sold to Zenit for €40 million.
Jackson Martínez, Porto's latest gem, cost €8.8 million and has already reached double digits in goals this season.
Abramovich seems to think the more money he spends, the better the player will perform. Instead, Roman needs to adopt Porto's mindset (via Swiss Ramble):
The club has demonstrated the enviable knack of buying players relatively cheaply, benefiting from their prowess for a couple of seasons, then selling them for a very good price to richer European teams.


As the annual report explains, "We clearly bet on the training of talents and the early detection of the best players."


That's a fine objective, but it would be to no avail if they could find no buyers, but even in a subdued transfer market, Pinto da Costa boasted, "our assets were again the most requested on the international scene."


Much of this is down to Porto's world-class scouting network, which is especially formidable in South America.
Resisting the temptation to sign Falcao and signing Porto's chief scouts would be a good start.
Daniel Sturridge and Romelu Lukaku should be the future of Chelsea, but the club have done the anti-Arsenal—how to stunt a youngster's development.
Connect with +allanjiang
Statistics courtesy of WhoScored.com and transfermarkt.de
Keep Reading

Chelsea: Like this team?