Tennessee Basketball: 4 Early-Season Adjustments Vol Starters Must Make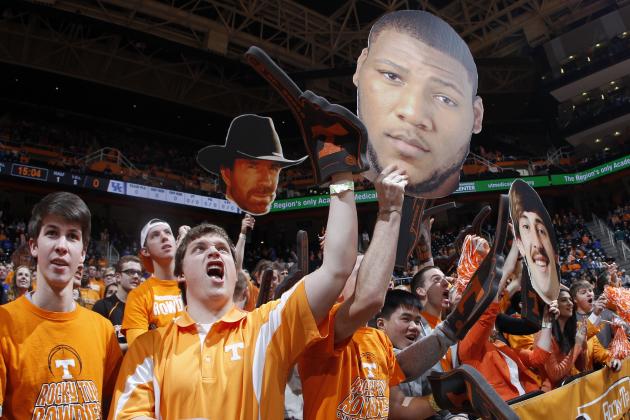 Joe Robbins/Getty Images

Cuonzo Martin never claimed to be Mike D'Antoni. He never said his team would light up the score board, or that the games would really be all that fun to watch.

But I'm sure Martin never envisioned that having a team dominant on defense meant having a team so offensively inept the Volunteers have become more of a punch line nationally than a legit contender.

To say adjustments are in order is a massive understatement, considering this is the first time the team has scored under 40 points twice in a season since one year after World War II. So with that in mind, here's what Martin's four most important players need to change in order to right the course of the season.
Begin Slideshow

»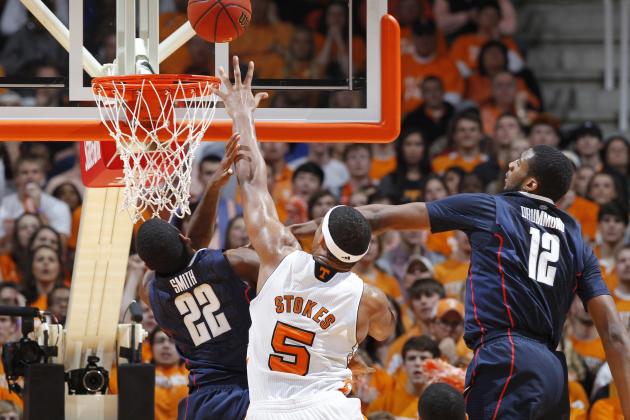 Joe Robbins/Getty Images

How to beat Tennessee

1. Triple-team Jarnell Stokes.
2. Let everyone else miss open jump shots.

In four wins, Stokes has a team-high 17.3 PPG with 64 percent shooting. In three losses, his numbers drop to 5.3 with 37.5 percent from the floor.

Even more troublesome? After averaging 9.8 attempts to start the season, Stokes has just eight shots combined against Georgetown and Virginia.

Stokes is obviously struggling without Jeronne Maymon, and opposing teams are catching on. But if Stokes wants to live up to his Preseason Player of the Year candidacy, he must find a way to get open and get shots.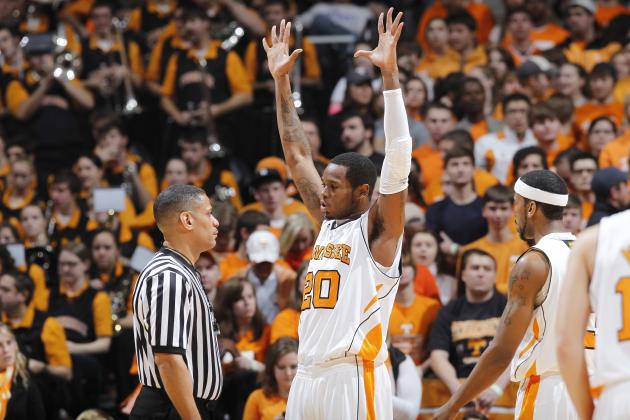 Joe Robbins/Getty Images

Hall has shined in moments this season, most notably against UNC Asheville (14 pts, 8 rebs, 2 blks). If he could simply kick his nasty habit of tossing the occasional trey, you might (emphasis on "might") say he was performing serviceably in place of Maymon.

Undermining his above average play, however, is Hall's 52 percent shooting from the foul line.

The entire team has a pathetic average from the line (62 percent), but Hall's has been so bad his PPG total would jump from 7.3 to 8.7. If he and Stokes (whose FT shooting is even worse at 50 percent) could make even marginal improvements, the Vols would be looking at a very different season now.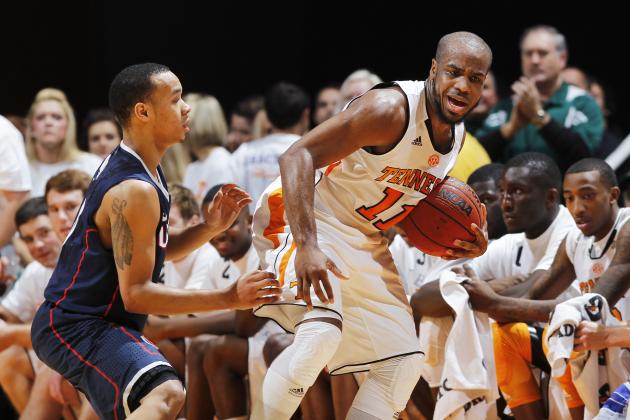 Joe Robbins/Getty Images

Don't be fooled by Golden's respectable numbers (11.6 PPG, 4.6 APG, 3.7 RPG). He's not playing well so far this season.

The Vols' offense thrives when Golden is able to facilitate, which is reflected in his 6.0 APG average in four wins this season. Contrast this with a 2.6 APG average and a near forty point drop in team PPG in three losses, it's clear what Martin needs from his junior point guard.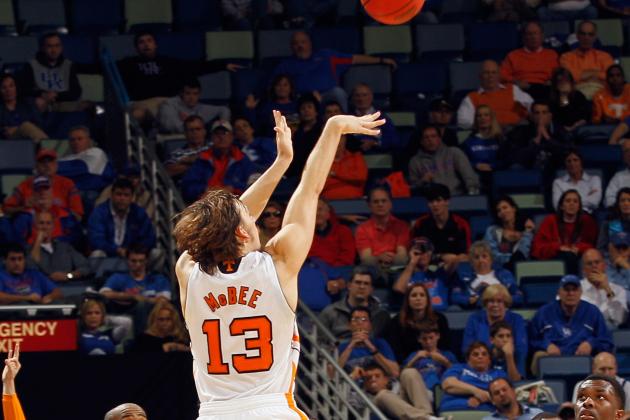 Chris Graythen/Getty Images

Skylar McBee's role with Tennessee is very clear. With Maymon benched and Stokes constantly drawing multiple defenders, the stage is set for McBee to step up as a lethal scoring threat from the three-point line. This would create space across the floor, allowing Stokes more opportunities to grab rebounds and make high percentage shots.

McBee, however, already has three games shooting under 30 percent from range, including a 1-7 night against Virginia, and is nearly five percentage points lower for the season from the three-point line than he finished last year.