3 Reasons James Dolan Needs to Be Part of the NHL Negotiations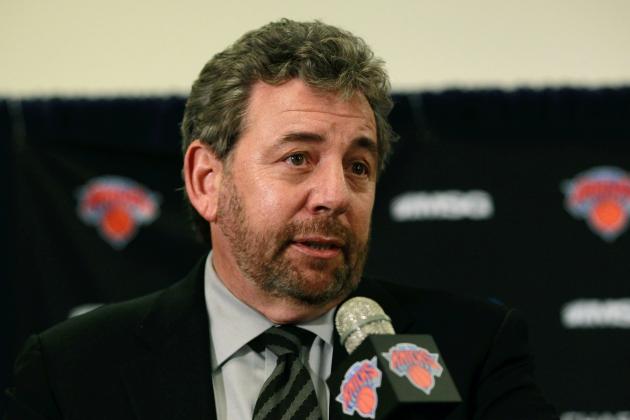 Chris Trotman/Getty Images

As the lockout continues during the holidays, many fans and players are starting to come closer to the realization that there may be no hockey for the 2012-13 season.
One player who has recently spoken out is Rangers goaltender Henrik Lundqvist, who sounded off via Twitter. According to Lundqvist, he wants to see the big market owners involved in the players-owners only negotiation session.
"If the plan is to have meetings between players and owners to solve this mess, maybe it's time to allow teams that actually are carrying the league fina(n)cially to get involved," wrote Lundqvist.
One owner who is carrying the league financially is the man who signs his checks, James Dolan.
Dolan, who owns the New York Knicks and Rangers, has been portrayed as a loose cannon, not only with his personality but his money as well. He is also not the biggest fan of NHL commissioner Gary Bettman and vice versa.
However, I firmly believe if James Dolan was involved in the negotiations the season would have started as scheduled in October, rather than going into the third lockout since 1994.
Bettman should put his personal vendetta aside and listen to Lundqvist.
Here are three reasons why James Dolan needs to be part of the NHL negotiations.
Begin Slideshow

»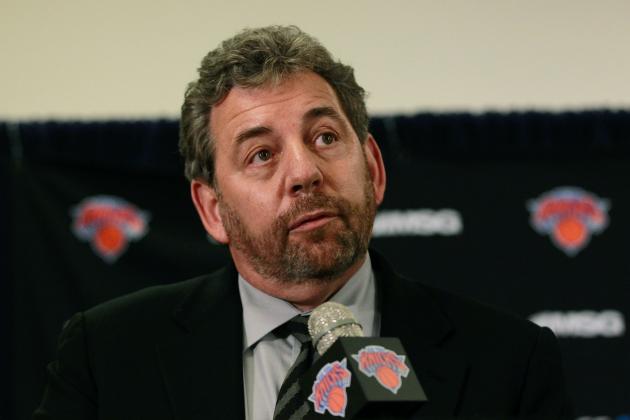 Chris Trotman/Getty Images

…with last year's NBA lockout.
As mentioned earlier, Dolan is also the owner of the New York Knicks. He was a primary figure in the NBA owners' negotiating committee last year. He played a huge role in ending the lockout between the NBA owners and NBA players.
That lockout ended in December, and the league was able to create a 66-game season which started on Christmas day.
Considering the NHL has already cancelled games through December, they have plenty of time to bring Dolan aboard. Maybe he can help draw up a plan for a season starting in January.
If he's done it once, he can possibly do it again.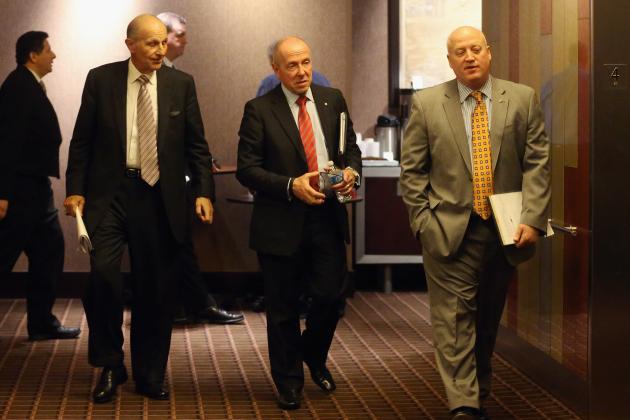 Bruce Bennett/Getty Images

Much like Lundqvist stated in late November, the player's union would like to talk to new owners other than the original four they have continuously talked to.
Jeremy Jacobs (Boston Bruins), Craig Leipold (Minnesota Wild), Ted Leonsis (Washington Capitals) and N. Murray Edwards (Calgary Flames) were the original four that have been talking to the players union throughout.
As of December fourth, the player's union is in talks with six owners: Jeremy Jacobs (Boston), Ron Burkle (Pittsburgh Penguins), Mark Chipman (Winnipeg Jets), Murray Edwards (Calgary), Larry Tanenbaum (Toronto Maple Leafs) and Jeff Vinik (Tampa Bay Lightning).
While there are four new owners involved in the negotiations, players are still angry at the fact that Jacobs and Edwards are still involved in the negotiating.
Who can blame them? If it didn't work the first time around, why would the second time be any different?
They should take Edwards and Jacobs out of the negotiations and replace them with James Dolan and another owner who has not taken part in the discussions.
Both would be fresh faces, and both can bring a new perspective to the negations.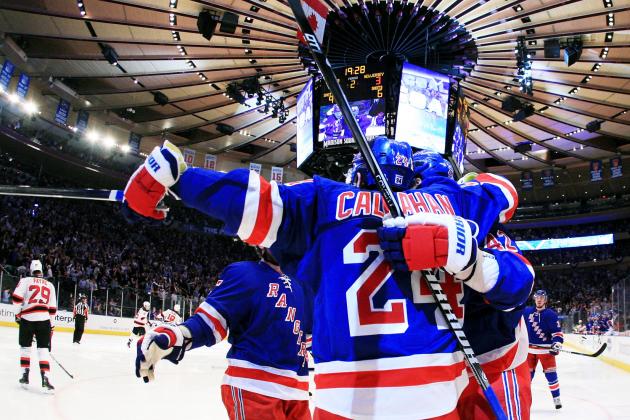 Bruce Bennett/Getty Images

According to ESPN's Katie Strang, Forbes Magazine ranked the Rangers No. 2 among profitable NHL teams, coming behind the Toronto Maple Leafs whose owner, Larry Tanenbaum, is part of the discussion.
Dolan is losing millions each month the lockout continues.
It's not only the money that Dolan is losing out on; it's the potential the Rangers have in hoisting a Stanley Cup, which would be their first since 1994.
Last year, the Rangers were two games away from going to the Stanley Cup Finals. This year, the Rangers were a favorite to make another run at the Cup.
With many big names including Ryan Callahan, Marian Gaborik and Henrik Lundqvist becoming free agents in the next couple of years, the window is closing on the Rangers' chances of getting to the Stanley Cup Finals.
Losing money and a possible Stanley is enough motivation for Dolan to get involved in the negotations.
It's now up to Gary Bettman to allow him to become involved.