Hot Seat Rankings: Jim Schwartz, Randy Wittman and More Coaches in Trouble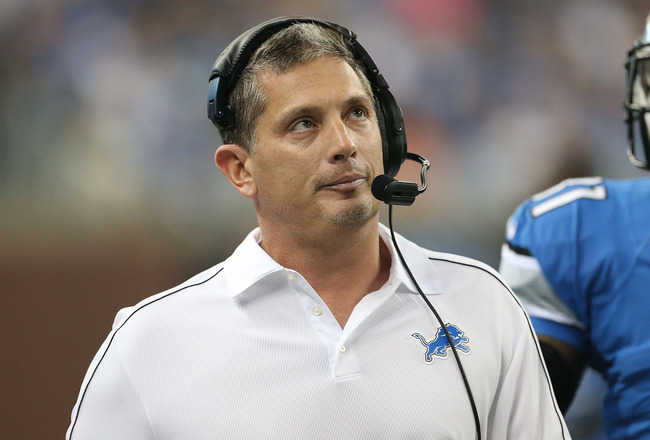 Leon Halip/Getty Images
Don't stand too close to these guys because their seats are smoking and their horrible production could very well be contagious.
Another week, another close look at the chopping block that is the sports world. The reality for each and every coach, no matter the sport, is that life can be a capricious roller coaster.
One season you are taking the Detroit Lions to the playoffs, the next, you are losing games at an astounding clip and working your way out of a job.
Yes, we are referring to you, Jim Schawrtz.
He is just one coach we have on our radar. Please feel free to chime in with coaches you think should be nominated for the boot.
Coaches Fired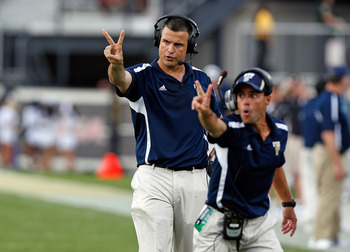 J. Meric/Getty Images
Here we take a look at the coaches that are currently looking for a new gig after getting the chop this past week. Please nominate anyone you feel we missed.
Mario Cristobal (previously unranked): Florida International pulled a fast one by firing a man who took the program to their first two bowl games. Sure they had an off season, but blame injuries.
Not to worry, something tells me he is going to catch on somewhere else fairly soon.
8. Romeo Crennel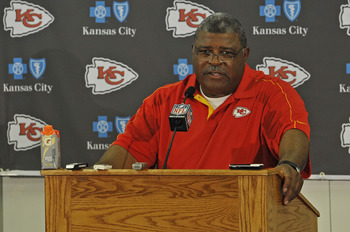 Peter Aiken/Getty Images
Last week's ranking: No. 6
We covered this in last week's edition. There is no reason to fire anybody from the Chiefs before the start of the offseason.
With tragedy still very much leading the story in Kansas City, it's best just to finish out this two-win season as best you can. Crennel very well may be gone next season, but now is not the time to make those decisions.
7. Lawrence Frank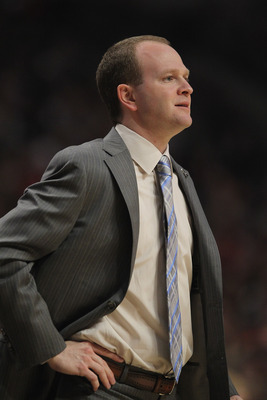 Jonathan Daniel/Getty Images
Last Week's Ranking: No. 7
It may be time to cool Lawrence Frank's seat even more than we have this season. However, with a record of 7-15 and a recent clip of mediocrity of 5-5, he is not out of the woods yet.
The Pistons are making in roads on defense, but slipped from being the 12th best defense last week to the 14th.
6. Jim Schwartz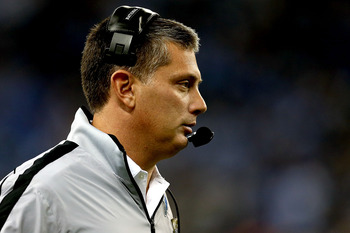 Matthew Stockman/Getty Images
Previously Unranked
The Detroit Lions would like to turn back the clock, if only one year, when they were playoff bound and ready to enjoy the rarity that is the fruit of postseason grandeur.
The team finished last season 10-6, giving head coach Jim Schwartz a great deal of leeway entering into the 2012 campaign.
The question is whether he has drained every last drop of goodwill after taking the team to 4-9, losing their 5th game in a row this past weekend to division rival Packers.
The answer is almost.
5. Lane Kiffin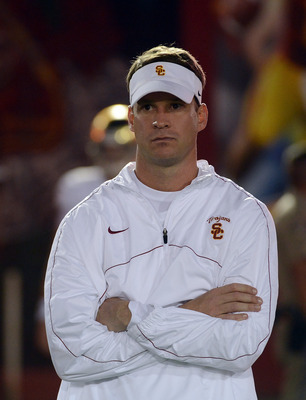 Harry How/Getty Images
Last Week's Ranking: No. 5
Lane Kiffin can mope a while longer on this list, because he is not about to get off of it until USC plays their matchup in the Sun Bowl.
While he should be safe from the axe, you can bet that a loss to Georgia Tech in that game, along with all the tumult of this past season, will be enough for his job to be put into serious doubt.
This is a former No. 1 program that just barely made a bowl appearance. Things are beyond dicey for Kiffin.
4. Rex Ryan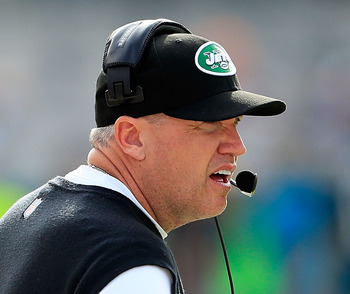 Sam Greenwood/Getty Images
Last Week's Ranking: No. 4
Don't look now but the laughingstock of the NFL for most of the season has now won two straight games and sit just off the pace for the playoffs.
With the Titans, Chargers and Bills left on the docket, a 9-win season is well within the realm of possibility. With all the hype and hoopla of a quarterback controversy, that would be a rather remarkable thing.
Still, this is a team that used to talk Super Bowl and are now ignoring talk of the postseason. This matters.
3. Andy Reid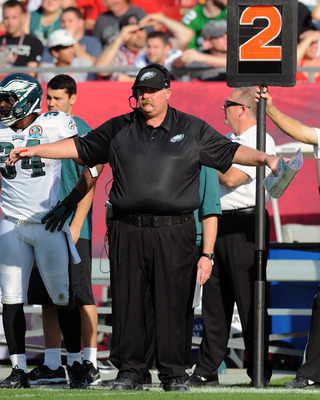 Al Messerschmidt/Getty Images
Last Week's Ranking: No. 3
This was a good week for coaches doing a horrible job leading their teams. Rex Ryan gets a win, so does Norv Turner and Andy Reid.
We all thought Andy Reid would be done right about now, but the Eagles managed a tight win over the Buccaneers. Still, this team is 15th in passing offense, shaky on defense and nowhere near where they should be at this time of year.
It's time to reboot things out in Philadelphia.
2. Randy Wittman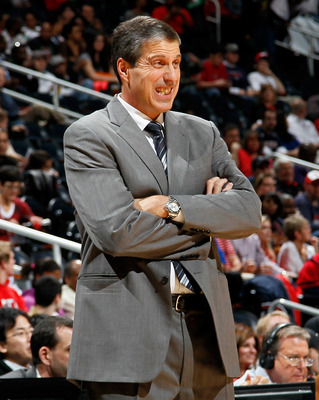 Kevin C. Cox/Getty Images
Last Week's Ranking: No. 1
Take a look at Randy Wittman and his amazing upward tick in production. The team that was 30th in points scored last week is now 29th.
OK, we kid.
The Wizards have just 2 wins on the season, that one of them is against the Miami Heat is hardly a consolation.
There is no real answer to when John Wall will return and no guarantee he can right this sinking ship when he does.
1. Norv Turner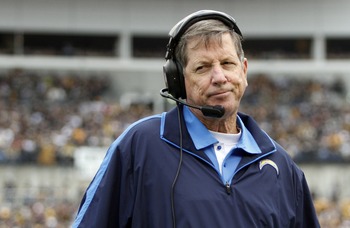 Justin K. Aller/Getty Images
Last Week's Ranking: No. 2
I once debated a buddy about what the cushiest job in the NFL was, and I had to go with coaching the San Diego Chargers.
The weather is amazing and no matter the inconsistent nature of your season, you never get fired. Well, it seems time and production have caught up with Norv Turner.
He gets the No. 1 spot this week—despite beating the Pittsburgh Steelers—because there has been rumors the end of his tenure as head coach is a done deal.
The Wall Street Journal does well to state all of that is pure speculation. Still, there is no way he survives this season. At least, we don't think so.
Hit me up on Twitter for more hot seat hotness.
Keep Reading