WWE TLC 2012: Match Predictions You Can Take to the Bank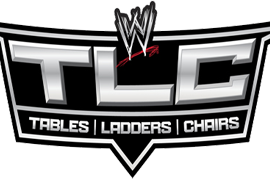 prowrestling.wikia
With CM Punk on the sidelines due to his recent knee surgery, WWE TLC 2012 is the perfect opportunity for different superstars to step up and steal the spotlight.
The bad thing: no WWE Championship match.
The good thing: We aren't going to see Ryback on the verge of victory only to be interrupted and then attacked by The Shield, resulting in CM Punk retaining the WWE Championship.
As of today, there are seven confirmed matches taking place at the PPV.
Here are my WWE TLC 2012 match predictions.
Begin Slideshow

»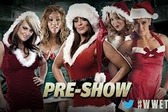 wrestlingclique
It's the Santa's Little Helper Diva Battle Royal! Woo-hoo! (Jerry Lawler...I apologize.)
Aside from Aksana and her headlocks, I'd have to say that the Divas Division has improved, a little.
Hopefully, 2013 will be the year the WWE concentrates more on its Divas.
As for the match, there won't be a lot of wrestling involved, just like every other Diva Battle Royal.
So, expect the same thing we've already seen five times this year. The only difference is that the Divas are in sexy Christmas outfits.
Where's Maryse when you need her?
Winner: Kaitlyn (again)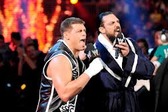 wwe
Rhodes Scholars and Rey-Cara have put on some great matches this year, and I expect the same at WWE TLC 2012.
The WWE's plans were delayed due to Cody Rhodes' injury. But now, since he's back, it's obvious that the Rhodes Scholars will reign victorious and eventually challenge Team Hell No.
Expect a fun and exciting match.
Winner: Rhodes Scholars
bloggers
Considering the match was five minutes long, Antonio Cesaro vs. R-Truth at Survivor Series 2012 was really disappointing.
I think R-Truth needs a change. Whether it's a new gimmick or turning heel, something needs to happen in order for him to be relevant again.
On the other hand, Antonio Cesaro has been a revelation since becoming the United States Champion. He's made the U.S Title seem important again.
R-Truth and Antonio Cesaro are not main-eventers, but if they were given the opportunity, I think they could surprise a lot of people.
Whether the match is five or 10 minutes, I see Cesaro retaining.
Winner: Antonio Cesaro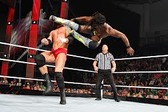 wwe
Wade Barrett and Kofi Kingston have history together. In fact, Barrett won his first Intercontinental Championship by defeating Kingston last year on SmackDown.
This match is a toss-up for me.
Kofi seems to be getting a push and he's also a certified fan favorite.
In my opinion, Wade Barrett should not be focusing on the Intercontinental Championship; he should be focusing on the World Heavyweight Championship.
Barrett defeated Randy Orton and had a phenomenal but short feud with Sheamus. The guy is a main-event superstar and needs to be in the World Title picture soon.
Look for Barrett to bring back his "Wasteland" finisher!
Winner: Wade Barrett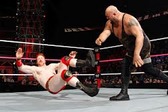 tumblr
Sheamus lost the World Heavyweight Championship to Big Show at Hell in a Cell 2012.
In my opinion, they put on one of the best performances/matches of the year.
At Survivor Series 2012, the match between Big Show and Sheamus did not deliver.
After Big Show retained his title via disqualification, Sheamus slid out of the ring and attacked the behemoth with a chair.
According to Michael Cole and Jerry Lawler, Sheamus hit the Big Show "31 times" with the chair.
For the third straight PPV, Big Show and Sheamus will be going one-on-one for the World Heavyweight Championship (at least it isn't Sheamus vs. Alberto Del Rio).
Big Show vs. Sheamus has been a great feud, but it's time for someone else to get a title shot.
The only way that can happen is if Big Show retains.
Winner: Big Show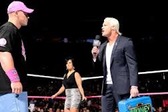 ringsofpain.grShare
Dolph Ziggler vs. John Cena is finally happening!
If the WWE plays this right, TLC could be a very memorable pay-per-view.
First off, there is no reason why Cena should go over in this match. I'm a fan of both superstars, but the Show-Off needs the victory.
Dolph Ziggler needs to win this match in order to look like a credible and worthy World Champion.
Ziggler's first World Heavyweight Title reign lasted less than 12 minutes. Clearly, he wasn't ready to be the No. 1 guy on SmackDown.
If Ziggler beats Cena, it will help launch his career.
Winner: Dolph Ziggler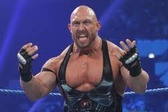 ringsidenews
Ryback and Team Hell No vs. The Shield looks like a mismatch, doesn't it?
You have an unstoppable force, a big red monster and a submission specialist facing off against three NXT "rookies." Something just doesn't seem right.
I think that there are other wrestlers/personalities involved with The Shield. Maybe they aren't exactly a part of "The Shield," but they are affiliated with them somehow.
Look for someone (perhaps a few people) to interfere in the match.
Winner: The Shield
wwepredictor.wordpress
I think WWE TLC 2012 has a chance to be one of the best PPVs of the year.
We get to see Seth Rollins, Dean Ambrose and Roman Reigns compete in their very first WWE match.
TLC 2012 has a few matches that could go either way. The WWE is really hit or miss when it comes to unpredictability, so I hope they a good job this Sunday night.
Are you looking forward to TLC? What matches will steal the show? Let me know in the comment box below!
Adrian Fylonenko is an aspiring writer who plans to major in Journalism. His interests include writing and debating about all things wrestling. Bleacher Report has given him the opportunity to improve and perfect his craft. Adrian is active on social media and if you have any questions or suggestions, you can do so on Twitter and Facebook. Word on the street is if you follow him, he will follow back.
All comments are greatly appreciated and will be responded too, if appropriate. Thank you for reading and for your support.