Kentucky Basketball: 6 Things UK Needs to Work on During 6-Day Break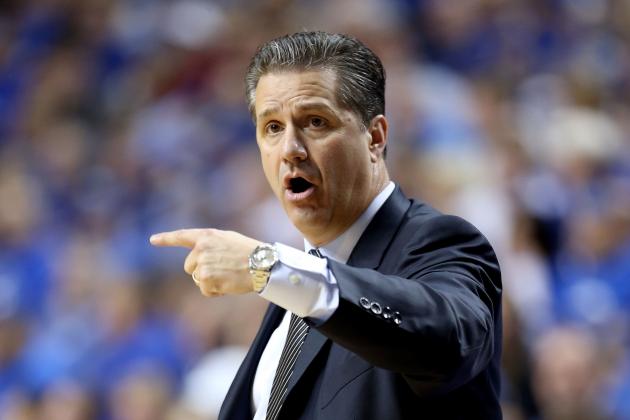 Andy Lyons/Getty Images

The University of Kentucky does not play a game again until Saturday, December 15, when the Wildcats take on the Lipscomb Bisons in Rupp Arena.
Aside from the grueling 7 a.m. Camp Cal workouts (per John Clay, Lexington Herald-Leader) that John Calipari has instituted to improve his team's conditioning and toughness, this six-day gap without any games gives the Wildcats a chance to work on the many aspects of their play that need to improve if they want to make a return trip to the Final Four.

The following is a list of six things that the Wildcats need to work on during the next six days to turn this season from a source of frustration into a run at a national title.


All stats via ESPN
Begin Slideshow

»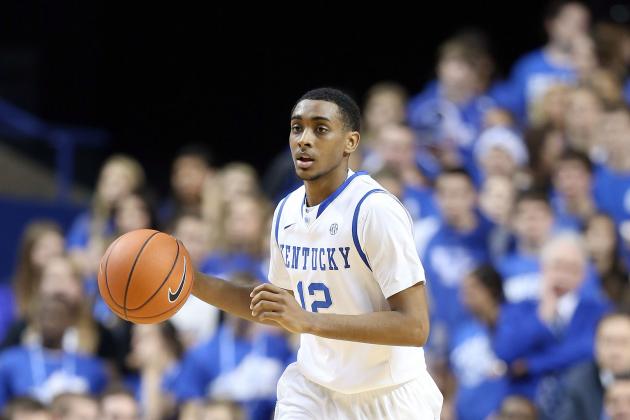 Andy Lyons/Getty Images

In Kentucky's win over Portland on Saturday, Ryan Harrow finally had a game that showed us some of the excellent ability he has at the point guard position.
This week, Harrow needs to focus on making this his team. That means being vocal, directing traffic and making sure the offense always runs through him. If all the reports we heard out of practice are correct, what we saw this weekend only scratched the surface of what a great job Harrow can do getting this offense to run efficiently.

It will also free up the Wildcats' best scoring option, Archie Goodwin, from having to run the point so that he can concentrate on getting himself in the best possible position to score baskets.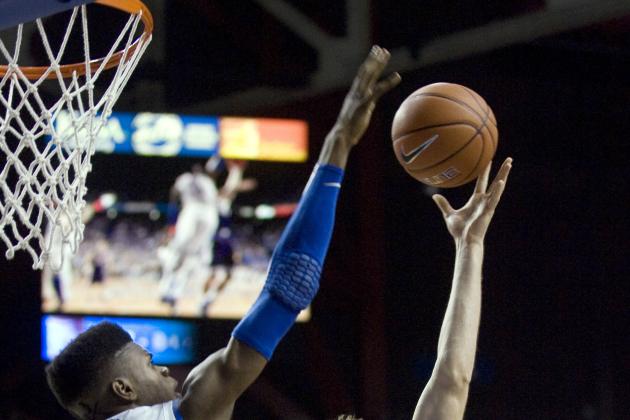 USA TODAY Sports

With the exception of Nerlens Noel, the Wildcat defense has generally seemed to react to what was happening to it rather than attacking and disrupting the opposing offense.
Last year's team seemed to constantly go at opponents, which was aided in large part because of the incredible defensive presence of Anthony Davis.
Noel might not be quite that caliber of a stopper on defense (and the comparison is completely unfair at this point), but he is far better than most centers in the country at stepping up to alter and block shots. His play and awareness as the season has progressed have also continued to improve.
It's time for the entire Wildcat defense to make a concerted effort to attack and disrupt everything in front of them rather than wait for it to develop. When you have a talented player like Noel guarding the basket, it's a wasted opportunity not to.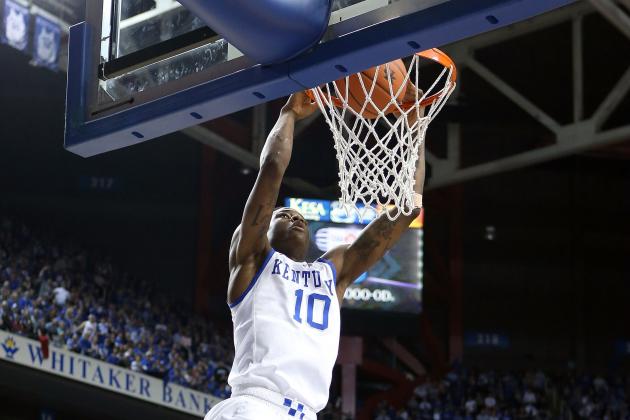 Andy Lyons/Getty Images

If Ryan Harrow can take control of the point guard position, then it frees up Archie Goodwin to do what he does best, which is score baskets. But that's not the only place the Wildcats can squeeze even more offense out of themselves.
Alex Poythress is so versatile that it can actually be a bit confusing where and how to use him. If the last few games have shown us anything, however, it's that he's at his best when he is attacking the basket. His size and ball-handling skills create a mismatch against almost every small forward in the country.
Another untapped source of offense is Nerlens Noel, who arguably has better ability at creating his own shot than Anthony Davis did at this point last season. At the very least there should be some work done between Harrow, Julius Mays and Noel to get the ball into him on more post plays and lobs.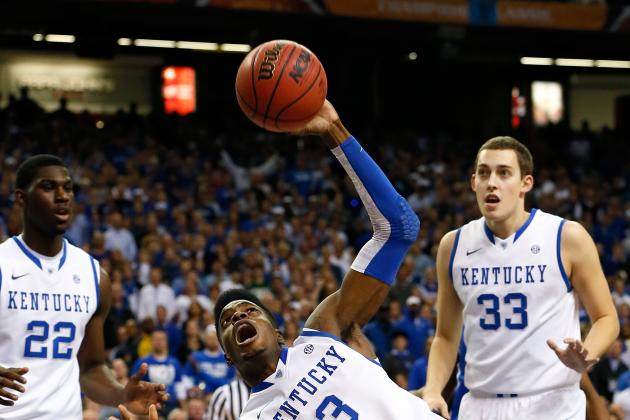 Kevin C. Cox/Getty Images

If you ever watch John Calipari coach his offense, you'll hear him say (or yell very loudly) that he can live with turnovers as long as it's due to the players attacking the lane and the basket.
The Wildcats have definitely got the "turnovers" part of the equation down, but many of them are completely unforced. With Ryan Harrow back and (hopefully) beginning to reclaim his spot as the team's starting point guard, the Wildcats need to spend a lot of time on their movement without the ball and timing in general.
Mark Zerof-USA TODAY Sports

The Wildcats' free-throw shooting percentage on the season isn't as terrible as it seems (63.3 percent), but they are still leaving way too many easy points on the floor, especially considering how much they get fouled.
There's really no trick or magical fix for this; it's just going to take each player getting into the gym and shooting over and over again. The next six days should provide an opportunity for each one of them to do this.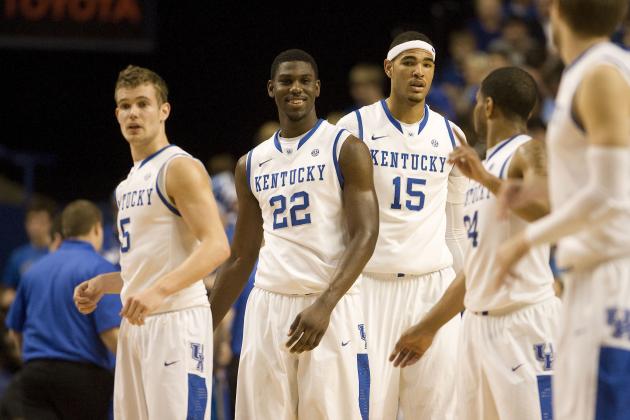 Mark Zerof-USA TODAY Sports

While this team has never looked like it was at odds with each other (remember back in the Tubby Smith days when a fight broke out on a flight back from a road game?), they also have yet to look like a cohesive unit.

Just like the free-throw shooting, there is no quick fix for this. But with their floor leader/point guard Ryan Harrow back, they can begin developing a solid identity. The 7 a.m. workouts combined with the chance to climb back from adversity together should hopefully take care of the rest.