8 Things That Are Faster Than Nick Foles' TD Run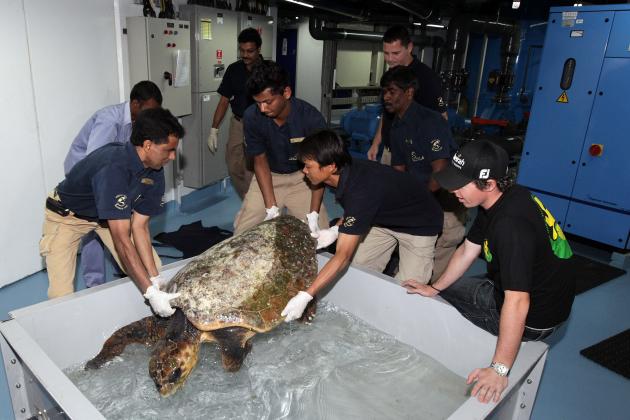 David Cannon/Getty Images

You name the slowest things outside of the football realm and it's a safe bet they are still faster than the ridiculous Foles touchdown run.
From turtles, glaciers and snails to the end of the world according to the Mayans, it's a safe bet most move faster than Foles, who nonchalantly ran into the end zone. The sad part? He was running full speed.
Luckily for Foles, he competes against world-class athletes, not turtles or other fast objects that are deemed slow by us normal folks.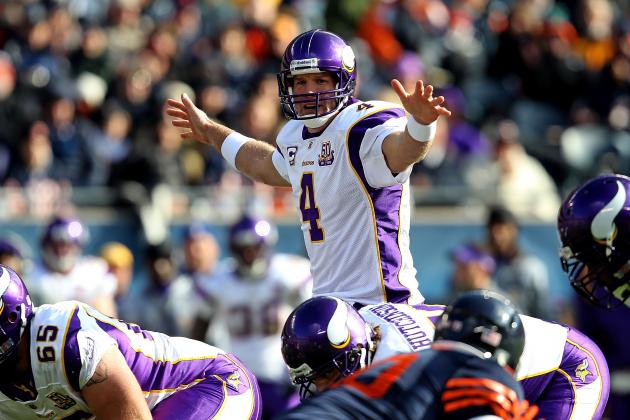 Jonathan Daniel/Getty Images

Say Brett Favre decided to make one last comeback to the NFL despite being well past a competitive age.
Favre would still be faster than Foles despite the 20-year age difference. We've seen Favre scramble out of the pocket many times over the course of his career, and it's never been pretty.
Foles moves more akin to a 60-year-old man with a helmet and pads on, which is what we originally thought Favre looked like. A quarterback has finally managed to make Favre look fast, which is saying something.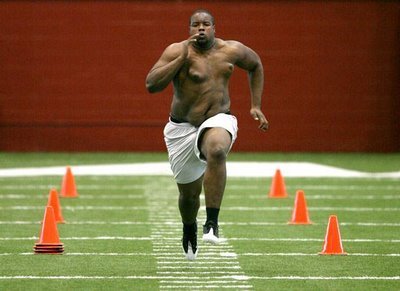 Tumblr
Former Alabama offensive lineman Andre Smith had some weight issues entering the 2009 NFL draft, which prompted him to cut weight and run a 40-yard dash with no shirt.
Unfortunately for Nick Foles, Smith ran about as fast as the Eagles quarterback did in the dash, with comparable numbers in the 5.5 range.
Foles is slow. When 300-pound men are running as fast as he is, it's time to examine what exactly is wrong with Foles.
Great for Smith and the big boys in the NFL, but horrible for Foles.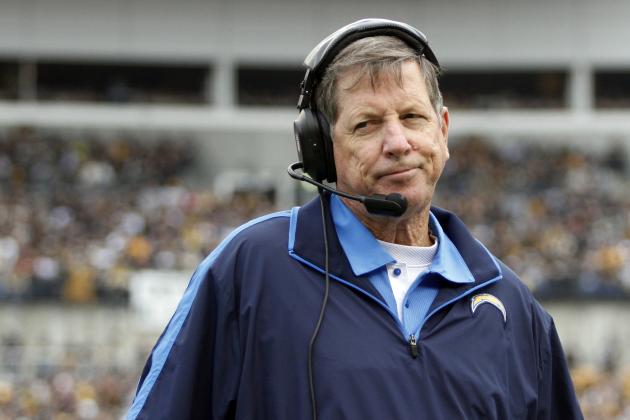 Justin K. Aller/Getty Images

The San Diego Chargers have needed a coaching change for quite some time, as Norv Turner's teams have always underachieved and the team only has three winning seasons in his six with the franchise.
It seems San Diego is finally getting what it needs, as reports indicate that Turner will finally be fired after this season.
It's been a long time coming, but somehow the firing of Turner has managed to happen much faster than a Nick Foles scramble. Both franchises are in turmoil right now, but San Diego has finally overcome its issues.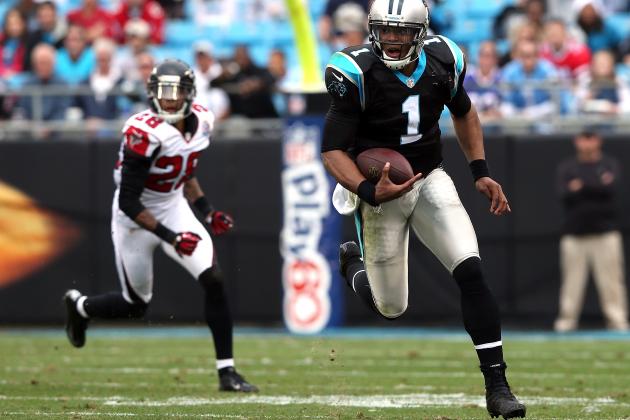 Streeter Lecka/Getty Images

Cam Newton took the NFL by storm a season ago with his impressive rookie performance that saw him put up jaw-dropping statistics. He was clearly the next big thing in the NFL.
Except not. Instead, Newton has slumped hardcore and has been mediocre all year in what is his sophomore campaign.
The NFL has figured Newton out. What Newton has to do now is develop into a player that can defeat defenses with only his arm. He'll eventually do that one day, but it looks like it could be a long journey.
Still, the time it will take Newton to adapt will seem like nothing compared to a 10-yard run from Foles.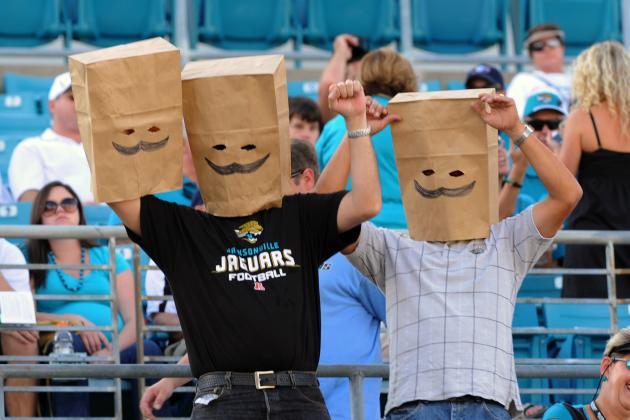 Al Messerschmidt/Getty Images

It's no secret that the Jacksonville Jaguars have issues selling out the stadium, and for good reason. The team hasn't had a winning season since 2007, and 2012 certainly isn't ending that streak.
There are other teams that have issues with attendance such as the San Diego Chargers, but none receive as much negative attendance as Jacksonville. That may be because of the changes in ownership, coaching and the ever-evolving tarp issue in the stadium itself.
That said, we're more likely to see a Jaguars game sell out faster than Nick Foles can run because the fans in Florida will at least want to see the talented teams coming to beat up on the Jaguars.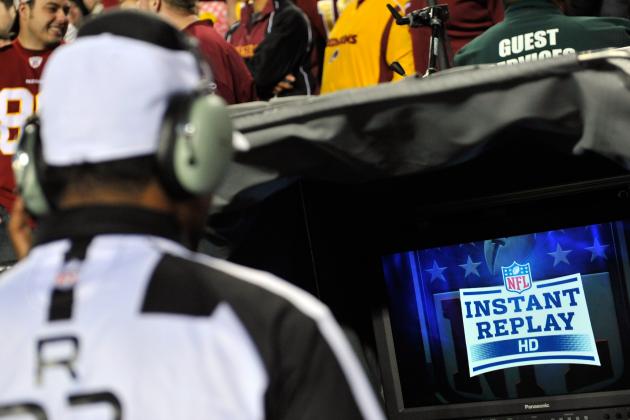 Patrick McDermott/Getty Images

When a coach challenges a play in the NFL, referees have to go under the hood to examine the play and then make a decision.
The referees have access to "instant" replay. The problem is, it doesn't truly ever live up to its name.
Instant replay is just that—instant. The NFL is a fast-paced league, but the officials have to take their time in making a crucial decision. It's a small gripe in the grand scheme of things, but a name-change would be useful.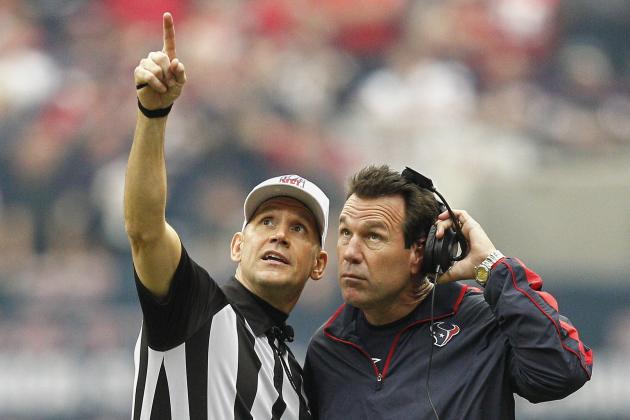 Bob Levey/Getty Images

We still have horrible memories fresh in our minds from the recent mishap in which Roger Goodell and the NFL thought it would be a good idea to stand tall against a referee lockout and have replacements officiate the game.
The result was, of course, the inexperienced replacements actually negatively impacting the outcomes of games and the NFL quickly giving in to the real officials.
The referee lockout seemingly lasted forever, but it still ended faster than Nick Foles can accelerate. Unfortunately for Foles, there are no replacements on the field to stop him from getting abused by defenses because he has no mobility to speak of at this point.