9 Most Hilarious Color Commentators in Motorsports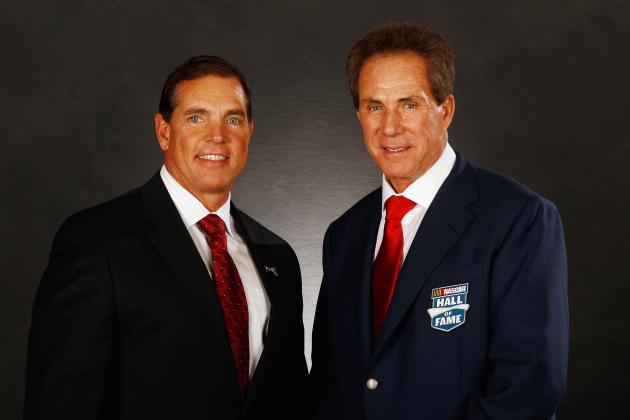 Chris Graythen/Getty Images

The role of the motorsports color commentator is a versatile and interesting one. Usually occupied by a former driver or crew member, it requires personalities to do whatever it takes to liven up the broadcast, whether that means adding insight during a race or filming goofy segments for the pre-race show.
As such, it's a difficult role to fill. Oftentimes, it requires these analysts, not frequently comedians, to play the role of both comic relief and the straight-laced play-by-play man. Those who succeed are often the most beloved members of the broadcast team, respected for their knowledge of the race and revered for keeping the presentation entertaining.
Of course, some color commentators are funniest because of their gaffes in the booth, and they're represented here too. But for the most part, these TV personalities make viewers laugh by doing a good job of balancing the race play-by-play with humor.
Begin Slideshow

»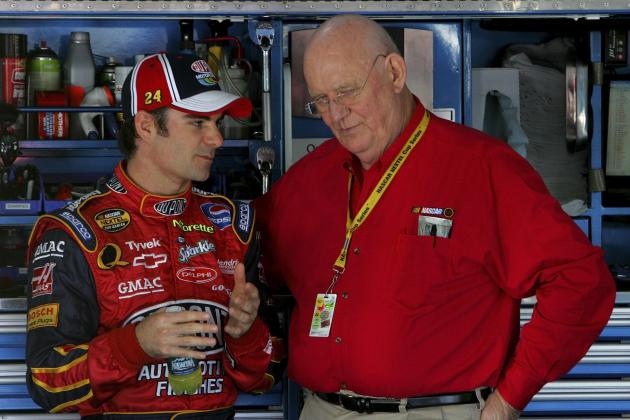 Chris Trotman/Getty Images

The late Benny Parsons was one of the most beloved figures in NASCAR history, first as a championship-winning driver and then as a longtime broadcaster for ESPN and NBC/TNT.
His larger-than-life personality came across on air because of his strong rapport with fellow broadcasters and his willingness to have fun with the broadcasts, doing segments like ESPN's "Buffet Benny" and NBC's "Wally's World" alongside Wally Dallenbach.
Parsons passed away in 2007, leaving an impossible hole to fill in the sport's broadcast booth.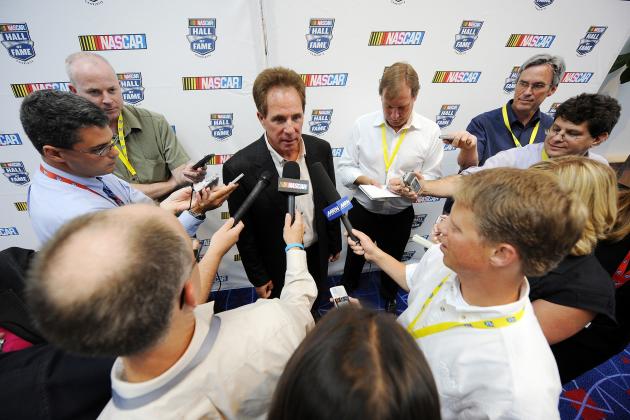 Jared C. Tilton/Getty Images

Love him or hate him, there's no doubt that the man they call "Jaws" is a perfect fit for any broadcasting job thrown his way.
Now over a decade removed from his driving career, Darrell Waltrip loves nothing more than to talk about NASCAR, and his passion for the sport is evident with every word he speaks. Though it can sometimes get him in trouble, or serve as an annoyance, there's no doubt that Fox's NASCAR broadcasts wouldn't be the same without him.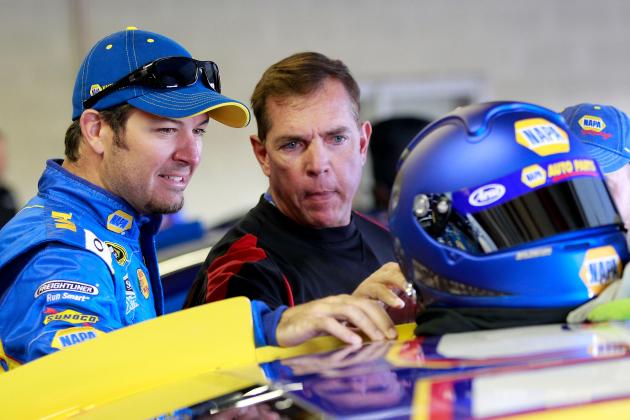 Geoff Burke/Getty Images

A former crew chief for Darrell Waltrip, Jeff Hammond's role within the Fox family has evolved over the past 12 years. From the pit studio to a roving reporter, Hammond brings a unique versatility to the booth, as well as a notable personality.
A wrestling aficionado, he brings the same sort of bravado to NASCAR broadcasts that earned him both commentary and wrestling gigs in TNA Wrestling.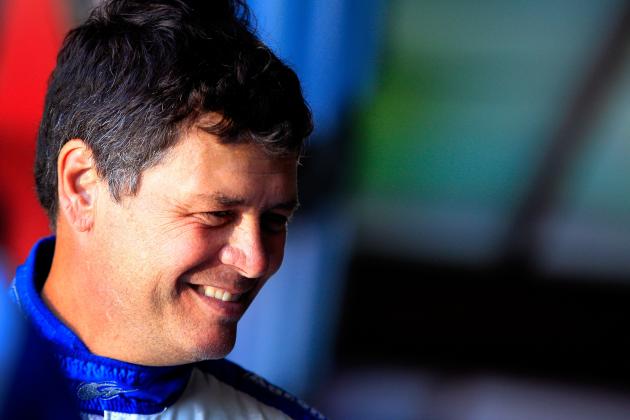 Sean Gardner/Getty Images

What makes the younger Waltrip funny is his self-parodying and self-deprecating nature.
Well aware of his role as comic relief on SPEED's Camping World Truck Series broadcasts, Michael Waltrip nonetheless provides some interesting insight from the booth alongside Rick Allen and Phil Parsons. During the 2010 Halloween broadcast from Talladega, he memorably dressed in drag as "Lovey" Howell from Gilligan's Island.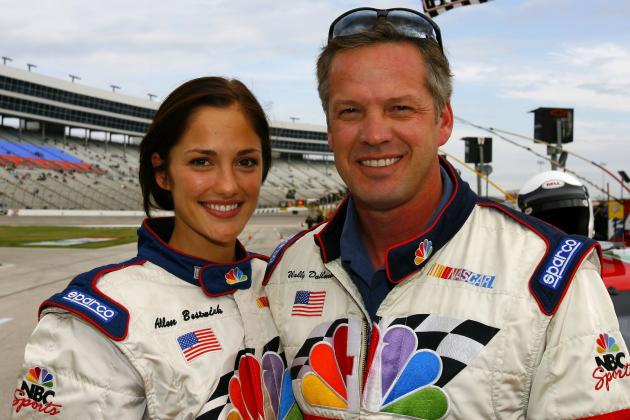 Rusty Jarrett/Getty Images

Wally Dallenbach calls both NASCAR and IndyCar races, but his broadcasting star first shined with NBC and TNT in the "Wally's World" segment, which debuted in 2001.
Having completed his final NASCAR season only the year before, Dallenbach embraced his role as both a driving professional and a broadcaster, offering fans insight on the track while also taking celebrities around the track.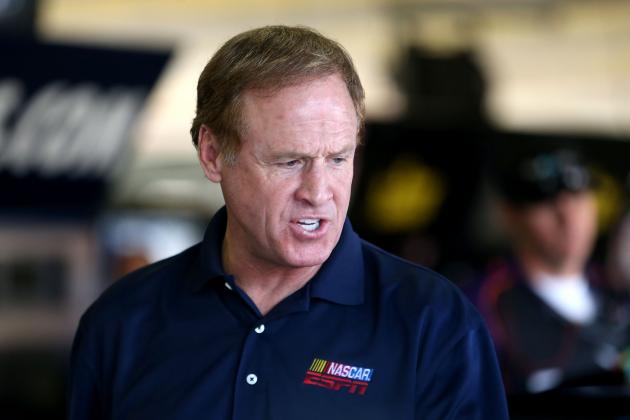 Ronald Martinez/Getty Images

Rusty Wallace is a better fit in the mobile studio than the commentary booth, but he has certainly had some interesting experiences while calling both NASCAR and IndyCar races for ESPN and ABC since 2006.
Unfortunately, he may be best known for errantly calling his first Indianapolis 500 broadcast "the most exciting Daytona 500 ever!"
Wallace remained in the booth for two years before moving to his current home as a pre-race analyst alongside Nicole Briscoe, Brad Daugherty, and Ray Evernham.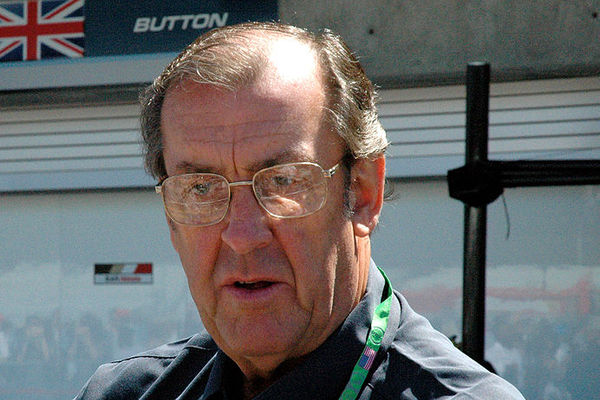 Photo credit: Dan Smith/This file is licensed under the Creative Commons Attribution-Share Alike 2.0 Generic license.
David Hobbs has been a fixture in American television broadcasting since calling the 1979 Daytona 500—the first 500-mile race ever shown live in its entirety.
Since joining SPEED in 1996, he has been best known for adding both wit and insight to Formula 1 races alongside Bob Varsha and Peter Windsor, among others.
In a popular move, Hobbs will continue in that role with NBC Sports next season when F1 broadcasts switch channels.
Ian Gavan/Getty Images

International motorsports fans will be well familiar with the now-89-year-old Murray Walker—a longtime Formula 1 commentator for both the BBC and ITV in England, who has made occasional appearances since unretiring in 2005.
Though he actually served as a play-by-play commentator rather than the color man, Walker's animated nature and oftentimes over-the-top description of race action lands him on this list. He's well-known for producing "Murrayisms"—verbal mistakes attributed to his high excitement level during compelling parts of the race.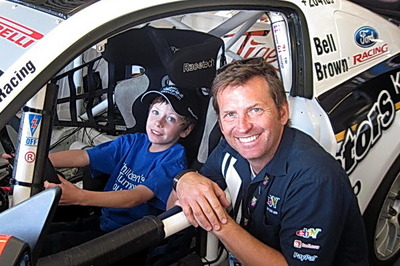 Image via eBay Motors
A professional sports car driver and instructor, Bell has made a series of appearances covering sports car racing for SPEED, as well as hosting eBay Motors' "World's Fastest Car Show."
His success there landed him a gig on the ill-fated Jay Leno Show as a celebrity driving instructor during the "Green Car Challenge," in which celebrities attempted to set speed records in an electric Ford Focus.
For next season, Bell will return to SPEED to cover the 24 Hours of Daytona.
For more from Christopher Leone, follow @christopherlion on Twitter.