NHL Trade Scenarios: 5 Teams That'll Be in the Mix for Roberto Luongo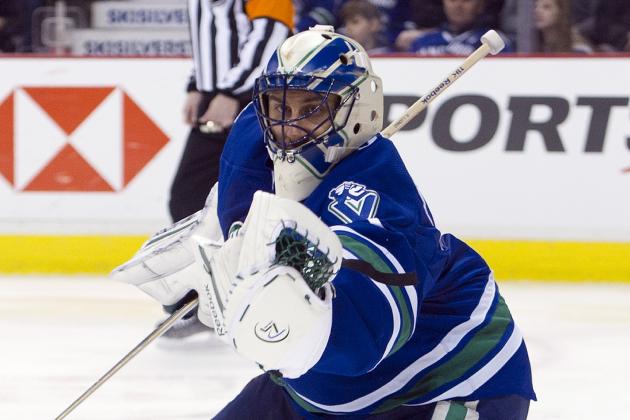 Rich Lam/Getty Images

After watching Cory Schneider prove his worth as a starting NHL goaltender this past season, many within the Canucks organization felt that it was finally time to move Roberto Luongo.
His performance in Games 1 and 2 of the 2012 Stanley Cup playoffs and subsequent benching solidified the belief that he must be moved.
As of now, Luongo is still a member of the Canucks. However, there are five teams that should be scrambling for the talented veteran.
Begin Slideshow

»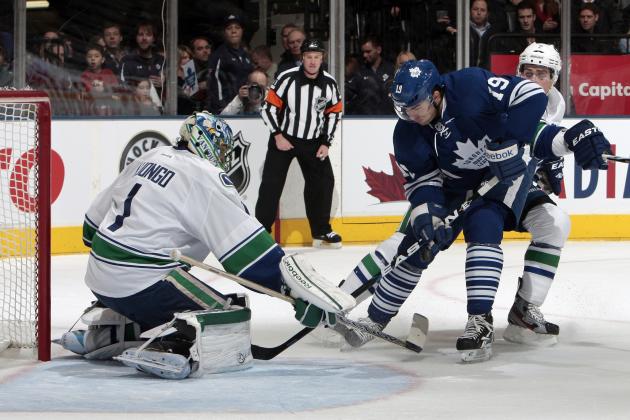 Abelimages/Getty Images

During this extended offseason, many rumors have been circulating regarding the Leafs' interest in acquiring Roberto Luongo. After allowing the second-most goals as a team this past season, this comes as no surprise.
The young Leafs could use a veteran presence like Luongo in their locker room as they attempt to establish themselves as legitimate contenders.
Vancouver and Toronto have supposedly been discussing a trade since this past entry draft. However, it is believed that the Canucks' asking price was too high. A more recent report by the Toronto Star indicates that the two teams were very close to having a deal, but Canucks GM Mike Gillis denied the claim.
A few tweaks on either side of the offer sheet may give us the opportunity to see Luongo in a Leafs sweater next season.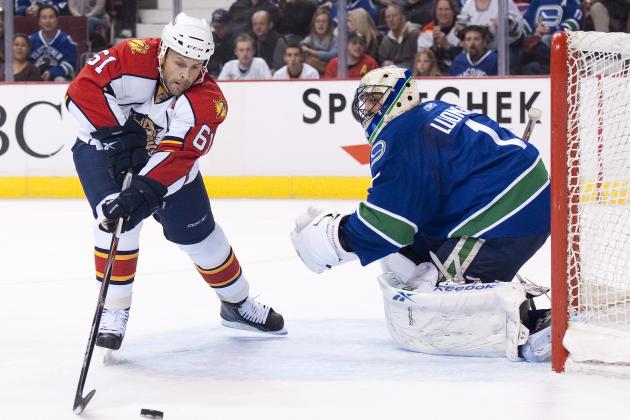 Rich Lam/Getty Images

The Panthers would love to find themselves in the playoffs next season after tasting postseason hockey for the first time since 2000. An elite netminder in Roberto Luongo would surely make that wish more realistic.
The Panthers' already weak defensive corps took a blow with the departure of Jason Garrison, hence the club will need a stronger option in net. Luongo is definitely an upgrade over the aging José Theodore and mediocre Scott Clemmensen. He would also serve as an excellent mentor to talented prospect Jacob Markström.
Florida would improve in the short and long term if it traded for Luongo. Therefore, it needs to get this deal done.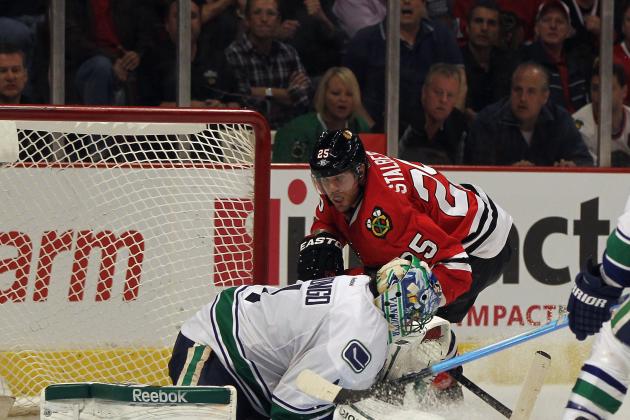 Jonathan Daniel/Getty Images

The development of a nasty rivalry between the Hawks and Canucks might make a trade between these two a little complicated. However, Chicago would benefit immensely from trading for Luongo.
The success of Chicago has only been inhibited by the troubles it has had in net.
Last season, it ranked sixth in goals scored. However, it placed 22nd in goals allowed. The Hawks' goaltending in the playoffs wasn't much better, ranking third-worst in goals against. Corey Crawford has seemingly lost any confidence in himself and Ray Emery is much too inconsistent to back the Hawks night in and night out.
Roberto Luongo is the missing piece to Chicago's Stanley Cup puzzle. Seeing him in a Blackhawks jersey would definitely take some getting used to, but I don't think the fans in Chicago would mind the sight when he's holding the Stanley Cup in the air at the season's conclusion.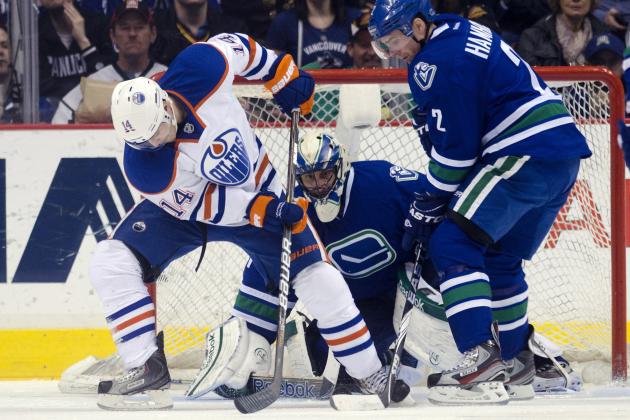 Rich Lam/Getty Images

Edmonton would be an interesting destination for Luongo. The Oilers have been rebuilding for quite some time and are close to beginning their own pursuit of the Cup.
It's no secret that they need an upgrade in goal, as they ranked 23rd in goals allowed last season. Luongo would most certainly serve as a major upgrade over current Oilers goaltender Devan Dubnyk.
A truly elite goaltender in Luongo would allow the emerging stars in Taylor Hall, Ryan Nugent-Hopkins and Jordan Eberle to focus on doing what they do best—offense. If the Oilers acquire Luongo, they will become legitimate contenders in a few years.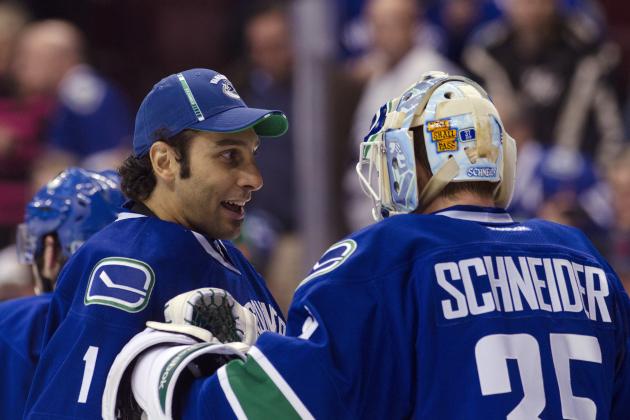 Rich Lam/Getty Images

With the current state of the league, this scenario might make the most sense. Any deal between the Players' Association and the owners made to salvage the season will result in a tightly packed schedule.
There will be many more consecutive game days, hence starting goaltenders are going to be exhausted. By maintaining one of the best goalie tandems in the league, this will put Vancouver in a great position.
The Canucks will be able to give their starting goaltender in Cory Schneider appropriate rest without sacrificing talent in goal. During a shortened season, Roberto Luongo might be the answer to Vancouver's Stanley Cup prayers.
Have any questions or comments? Please post them in the comment section below or contact me via Twitter @ryan_tactac.