Tennessee Volunteers Football: 4 Assistant Coaches Butch Jones Should Hire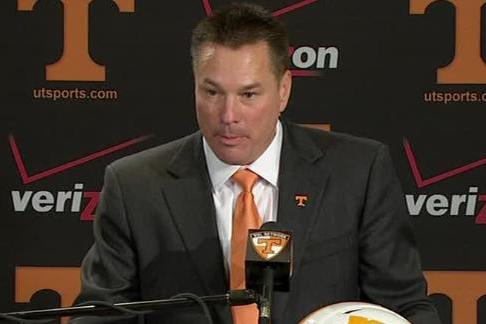 espn.com
Over the coming weeks, Butch Jones will need to develop the 2013 recruiting class as well as build his coaching staff. According to USA Today, Jones said that the Tennessee Volunteers' head coaching position was his dream job, so the hectic schedule should feel like heaven.
One way to lessen the load on himself is to bring in top-of-the-line assistant coaches.
There are three important questions that he must answer with his staff: 1. Do they add something valuable in recruiting? 2. Can they help rebuild the defense? (Jones has an extensive offensive background.) 3. Are they coaches that can connect the Tennessee glory of yesteryear with the future?
The last question is more of a bonus, but it would rally a fanbase that's desperately looking for a reason to cheer.
Here are four coaches that Jones could hire right now to get a good start on answering the key questions.
Begin Slideshow

»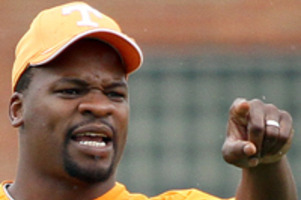 Jay Graham is a Tennessee running back legend and happens to be an excellent coach as well.
He turned average backs like Rajion Neal and Marlin Lane into highly effective runners against tough SEC defenses. It's this ability to get the most out of players that has been lacking in recent years from the Vols' coaching staff.
Sam Pittman took over a highly disappointing 2011 offensive line that was loaded with talent but underperformed. Dallas Thomas became an All-American under Pittman's tutelage, while James Stone and Zach Fulton had resurgent years.
The bookend tackles, Antonio Richardson and Ja'Wuan James, could both go in the first round of future NFL drafts. This unit didn't perform even close to this level until Pittman arrived.
Keeping these two coaches around would help maintain some level of consistency, something that Butch Jones himself highlighted as key to a winning program in his press conference earlier today (h/t Fox Sports Ohio).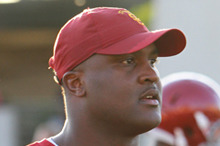 Scout.com
This was once a whisper on Rocky Top, but today, the question came directly to Butch Jones: Will you try to hire Tee Martin?
Jones answered affirmatively that he plans to offer jobs to many great coaches, including Martin.
The last time the Vols won the SEC Championship, Martin was the quarterback. He has since coached quarterbacks at New Mexico and wide receivers at Kentucky and USC. In fact, Martin coached two of the three Fred Biletnikoff Award finalists this year, including the winner. Not bad!
Simply, Martin is a star on the rise in the coaching world. Luckily, he's our star, and it's time for him to come home.
You can never take anything for granted, but I have to think that Martin would seriously consider an offer to come coach at his alma mater. He'd be greeted with choruses of "Rocky Top," to be sure.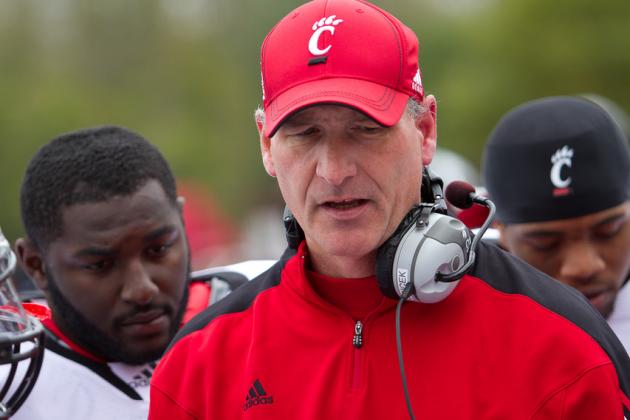 247sports.com
John Jancek is the current defensive coordinator for Cincinnati. He has coached with Butch Jones for a total of five years at Central Michigan and Cincinnati.
Jancek has been the defensive coordinator for the Bearcats since 2010 and recruiting coordinator since 2011. He inherited a defense ranked 44th nationally in scoring and turned it into the 20th-ranked defense in two years and 12th-ranked defense in three years.
He also spent five years at Georgia from 2005 to 2009 primarily coaching linebackers and serving as co-defensive coordinator in 2009.
Suffice it to say, he'd be an excellent fit as the defensive coordinator. He is very familiar with Jones as a coach, has defensive roots, has SEC experience and ties to recruiting in the region.