Benson Henderson vs. Nate Diaz: 3 Reasons You Can't Miss the UFC on FOX 5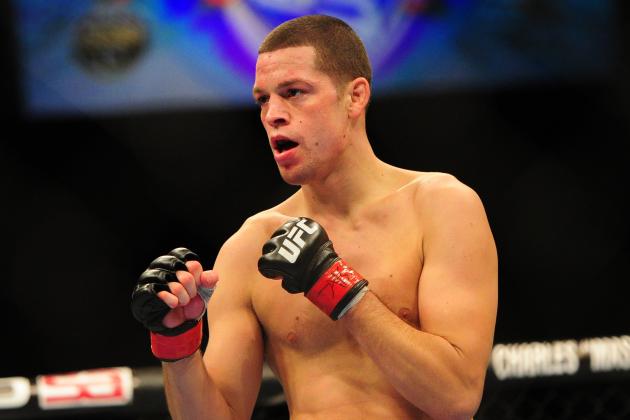 Mark J. Rebilas-USA TODAY Sports

The UFC has landed in Seattle with a true pay-per-view-caliber fight card that will be broadcast for free on Fox.
This week has been filled with storylines pertaining to Ronda Rousey, GSP and Nick Diaz. Let's cut through all of that and focus on the great event we have in store for us on Saturday night.
Here are three reasons to be excited for the UFC on Fox 5 card.
Begin Slideshow

»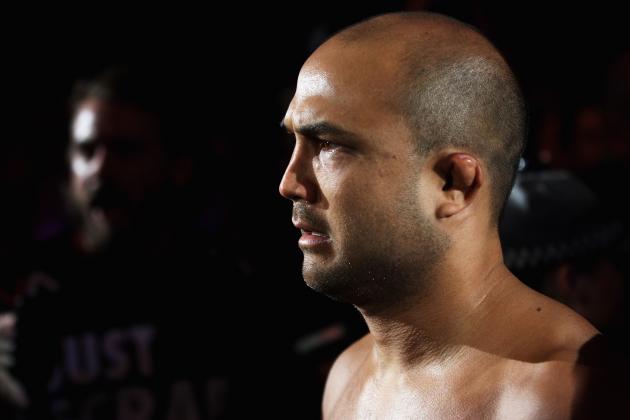 Mark Kolbe/Getty Images

We never quite know what we are going to get from BJ Penn. As Dana White stated during the media scrum on Thursday, Penn's failures in the Octagon are because of Penn himself. White alluded to the fact that Penn never really took training seriously and that it's due to his preparation that he's not talked about often as one of the greatest of all time.
Penn has said all the right things leading up to the fight, and for the first time in his career, he faces a fight that could spell the end for him should he lose. We've seen how discouraged Penn can get after previous losses, so one can only imagine his demeanor should he get roughed up and lose to Rory MacDonald.
If you like watching BJ fight, tune in—it might be the last time we see him in the Octagon.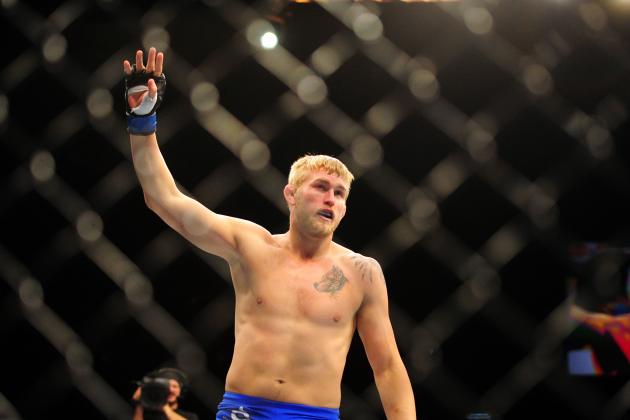 Mark J. Rebilas-USA TODAY Sports

There's a good chance most casual fans still have not heard of Alexander Gustafsson. For those who have seen him fight, he definitely appears to be the real deal, and he is one win away from competing for the title.
Gustafsson's kickboxing skills and length combine for one of the most dynamic fighters in the UFC today. His success would be important to the plans for growth in Europe, and a national audience on Fox is going to be a great way for fans to see what this guy has to offer.
Shogun Rua may be on the decline of his career after his resurgence over the last couple of years. He did beat Brandon Vera in his last fight, but it appeared to be much closer than many thought it was going to be.
After the Rua vs. Gustafsson fight, we are going to find out just how good Gustafsson is as well as whether or not Rua still has it in him to seriously compete for the title once again.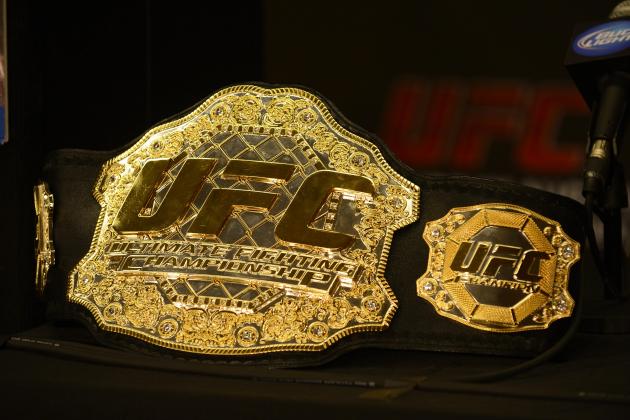 Ron Chenoy-USA TODAY Sports

I know we've felt this way before about fights, but I just can't see how this won't be a fight of the year candidate.
Both of these guys are well rounded standing up and on the ground, so it's hard to predict which direction this fight will go. One thing we know for sure is that both of these guys have excellent cardio and will display a well-rounded mixed martial arts fight.
Henderson feels as though people play too much into Diaz's trash talking and often make critical mistakes in response to the gestures made by Diaz inside the Octagon. He's going to try and use his strength advantage to overpower Diaz, whereas Diaz is going to do what he does best and turn the fight into a scrap.
Fans are going to benefit from whoever wins the fight. On the one hand, they'll have a new lightweight champion in Nate Diaz, who will continue to draw interest in every fight he takes part in. Diaz also has an edge to him that fans don't see in Henderson. Well, we are all pretty much aware of what to expect from the Diaz brothers.
Should Henderson win, he'll continue on to defend his title and be one of the "good guys" in the sport. His fanbase has evolved and will continue to grow as his wins pile up. He may not be as interesting to talk about as Nate Diaz, but he certainly allows his fighting to speak for itself.
Both casual and hardcore MMA fans are going to come away impressed with this great night of fights.
Joe Chacon is a featured columnist for Bleacher Report and a staff writer for Operation Sports. You can follow him on Twitter @JoeChacon.