4 Offseason Acquisitions That Will Help Nationals Stay on Top of the NL East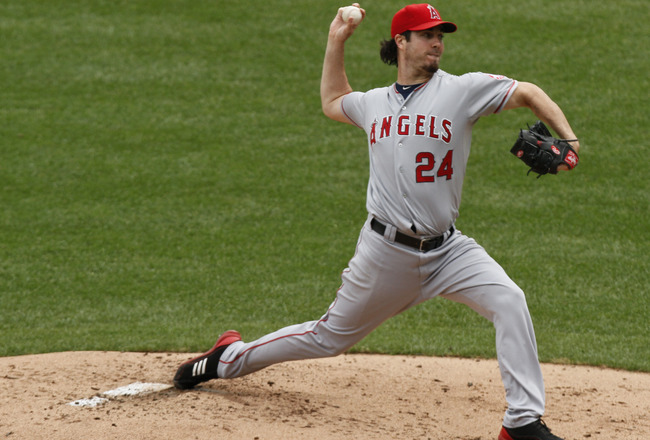 Ed Zurga/Getty Images
Day three of the winter meetings concluded on Wednesday, and the Washington Nationals have yet to fill all of the team's holes..
General manager Mike Rizzo and manager Davey Johnson have already departed Nashville, so the rest of the team's offseason dealings will have to take place back in D.C.
With a major league-leading 97 wins last season, the Nationals earned the top seed in the National League, and sit in good shape entering the 2013.
Much of last season's team is returning, and Rizzo has several options regarding his roster in terms of position flexibility and attractive trade options.
They're likely already favorites to win the National League East again next season, but these five acquisitions will help to assure they stay there.
Dan Haren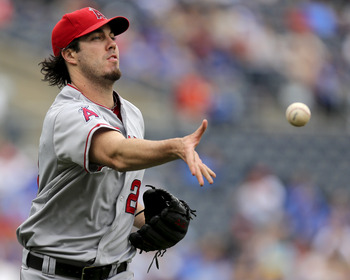 Ed Zurga/Getty Images
With Edwin Jackson on the free-agent market after a solid season in Washington last season, the Nationals needed a starting pitcher to take his place.
Enter Dan Haren.
The Nationals worked out a one-year, $13 million deal with the veteran right-hander.
Haren will likely be the No. 4 starter with the Nationals, giving the team arguably the top rotation in all of baseball.
Last season, Haren posted a 12-13 record with a career-worst 4.33 ERA since becoming a full-time starting pitcher.
He also pitched a career-low 176.2 innings. Given the down season, Haren was in no position to seek a long-term contract.
This one-year deal is a low-risk, high reward move for the Nationals.
If he gets back to form, the Nationals will have the most formidable pitching staff in all of baseball.
Denard Span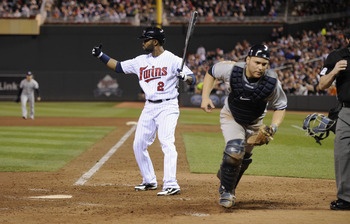 Hannah Foslien/Getty Images
Rizzo filled his team's need for a true center fielder when he acquired Denard Span from the Minnesota Twins for prospect Alex Meyer.
Span will be a fantastic addition to the Nationals' lineup. His dynamic ability from the leadoff spot will lead to many more opportunities for the likes of Bryce Harper, Ryan Zimmerman and Jayson Werth to drive in runs.
Last season, Span hit .283/.342/.395 with four home runs, 41 RBI and 17 stolen bases.
His defense is also above average. While he doesn't possess the strongest arm, his speed and good jumps gives him the ability to run down balls that would otherwise fall in the gaps.
Werth and Harper have absolute hoses, so Span's ability to cover ground will be a great compliment to his corner outfielders.
Look for Span to have an immediate impact on the team.
J.P. Howell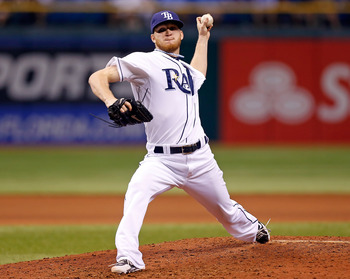 J. Meric/Getty Images
With left-hander Sean Burnett gone to the Los Angeles Angels of Anaheim (tweeted by Alden Gonzalez of MLB.com) the Nationals will need to sign a lefty specialist to pair with left-hander Zach Duke.
To replace Burnett, Rizzo should consider J.P. Howell—actually, it appears he already has.
MLB.com's Bill Ladson reports that Howell is interested in playing for the Nationals, and that Rizzo has shown preliminary interest in him.
In three of the past four seasons, Howell has been one of the most dominant left-handed relievers in the game.
In 2008 and 2009, he posted ERAs of 2.22 and 2.84, respectively, with lefties hitting .188 against him in 2008.
Howell would be a huge piece in the Nationals' quest to remain atop the NL East.
Adam LaRoche
Rob Carr/Getty Images
The Nationals and Adam LaRoche have yet to strike a deal, as re-signing the 2012 Gold Glove and Silver Slugger winner has proven more difficult than most thought.
LaRoche is just too valuable for the Nationals to let walk. Not just because of his individual production, but because of the options he presents the team after he re-signs.
With LaRoche back in the fold, left fielder/first baseman Michael Morse could become expendable.
Morse would likely command a nice return, and there's no doubt that several teams would have interest in the powerful right-hander.
There's always room to improve a bullpen, so Morse could bring back a couple of young arms that could compete for a spot in the pen.
LaRoche, 33, is just reaching the end of his prime years. He's in no way an older veteran, though, so the Nationals shouldn't worry about him declining all that much if he's signed to a short-term contract.
LaRoche is essential to the success of the Nationals in 2013, for more reasons than one.
Keep Reading

Washington Nationals: Like this team?