Ohio State Basketball: Early-Season Grades for the Buckeyes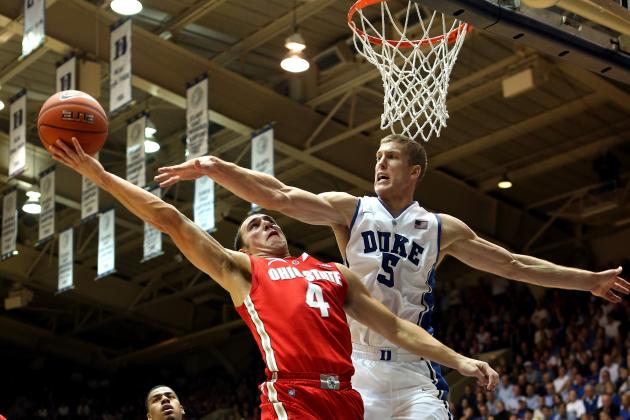 Streeter Lecka/Getty Images

The season is only six games old, but the mystery that was Ohio State basketball after the departures of Jared Sullinger and William Buford is gradually becoming clearer.
It's been a season of mostly good and some strange (think Marquette game being cancelled because of water on the playing surface), although a late-game collapse at Duke prevented the Buckeyes from being a perfect 6-0.
Because it's the season of determining who is on the naughty list and who has been nice, let's pass a little judgment on Ohio State's efforts so far. Read on to get the early season grades for the starters, bench, Thad Matta and everything in between.
Begin Slideshow

»
Jamie Sabau/Getty Images

The offense thus far for Ohio State can be summarized in one word—inconsistent.
Sure, it looked good when putting up 91 points against the University of Missouri-Kansas City, but there were also poor performances against Rhode Island, Duke and even Northern Kentucky.
I never thought I would say this, but Aaron Craft may be holding the Buckeyes' offense back a bit at this point.
The junior point guard is averaging nearly 10 shots per contest, which is second on the team behind only Deshaun Thomas, yet is last on the squad in field-goal percentage. I'm no statistics expert, but that's probably not the ideal formula.
Nevertheless, Craft is an upperclassman who is vitally important to Ohio State's success, and the sample size is very small. As long as Thomas continues to light it up and role players such as Lenzelle Smith Jr. and LaQuinton Ross continue to score, the offense should begin to establish some more consistency as the year goes on.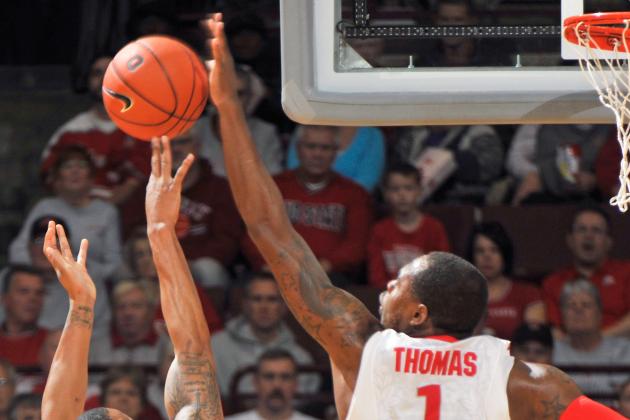 Jamie Sabau/Getty Images

The defense has been much better than the offense, and never was that clearer than in the first half against Duke.
The Buckeyes held the Blue Devils to a mere 23 points at Cameron Indoor in the first 20 minutes of that game, and most of that came from the free-throw line (I know, shocking that Duke would be making so many trips to the stripe).
However, that all went away after halftime, and with it went Ohio State's chance to get an A+ on this slide. Duke put 50 points on the board in the second half to come away with a five point victory.
However, the Buckeyes held their other five opponents to an average of 54 points a contest, which was plenty good enough to rack up five wins.
Yes, the level of competition is nowhere near what Duke was, but we saw what Aaron Craft and company are capable of on defense for long stretches of that game. If the defense continues to be effective, Ohio State should win plenty of games.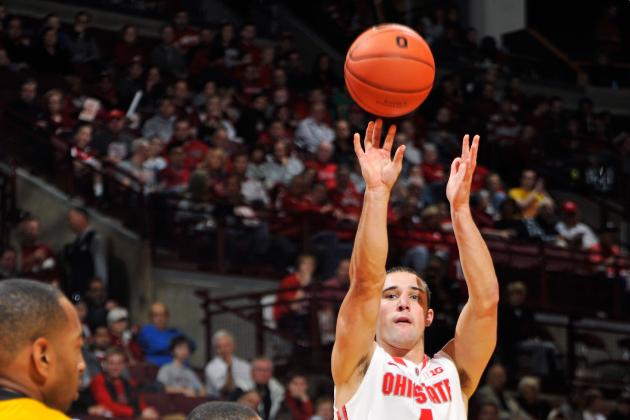 Jamie Sabau/Getty Images

I already delved into some of the offensive issues with Aaron Craft's early season performance, but it's worth mentioning again.
He is shooting 37 percent from the field, which is last on the team, but Deshaun Thomas is the only Buckeye who averages more shot attempt per game. Something is going to need to change with that equation.
My guess is that Craft's shooting percentage will go up while his shot attempts go down. Much of this can be explained by the small sample size and Craft's terrible performance against Duke. After all, one game makes a big difference in the overall numbers when there have only been five.
Buckeye fans know that Craft's true value doesn't come from when Ohio State has the ball though. His defense has been tremendous for the majority of the year, however I would have liked to see more in the Duke game.
He didn't really apply the type of on-ball pressure we have become accustomed to that night, but that was primarily because of foul trouble.
Jamie Sabau/Getty Images

Lenzelle Smith Jr. is a very important cog in the Ohio State machine this season because defenses are/will be focusing on Deshaun Thomas so much.
Smith has, for the most part, filled the role of secondary option quite effectively. He is hitting threes, scoring double-digit points a game and providing the Buckeyes with superb effort on the glass and defense.
In fact, Smith's the only Ohio State player outside of Thomas averaging better than five rebounds a night.
My only knock on Smith in the early season was how many contested and difficult shots he forced against Duke. I feel that Smith and Aaron Craft, being upperclassmen at this point, felt that game slowly slipping away and tried to rectify it by taking too many poor shots.
Outside of that though, Smith has been everything Thad Matta could have asked for in the early going.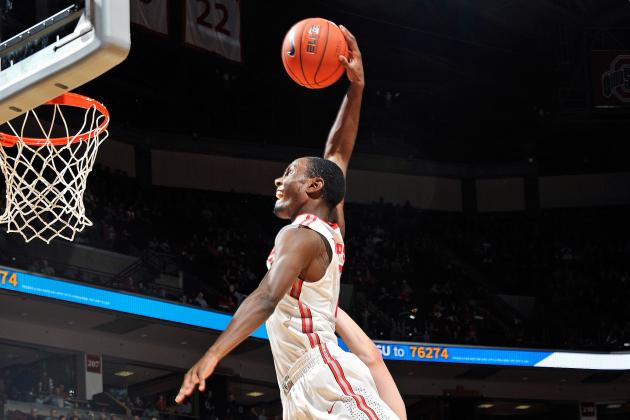 Jamie Sabau/Getty Images

One of the more intriguing storylines of Ohio State's offseason was who would emerge as the starting small forward between Sam Thompson and LaQuinton Ross.
Thompson, who is seen as the better defender of the two, was ultimately given the nod by Thad Matta, and it has worked out fairly nicely. Thompson has provided exactly the type of energy and defensive prowess that Buckeye fans were hoping for and expecting, and he has even been somewhat of an asset on the offensive side at times.
In only 23 minutes a night, Thompson is third on the team in rebounding, second on the squad in blocks per game, and has scored more than six points a night.
Thompson even has a solid free-throw percentage, which is remarkable considering he was a near 50 percent shooter from the stripe in 2011-12.
Thompson is never going to be Michael Jordan on offense, but if he continues to rebound and defend while scoring a few points a night, Ohio State fans will be pleased.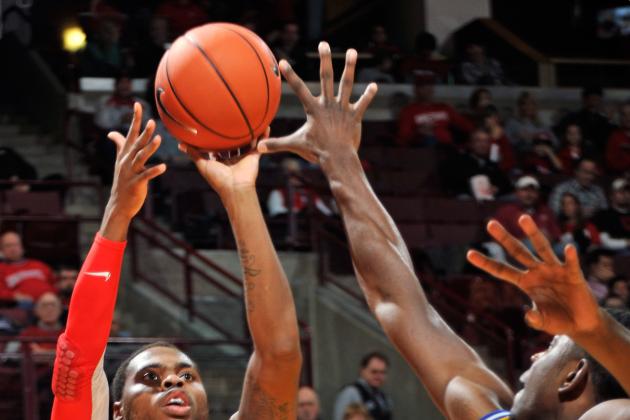 Jamie Sabau/Getty Images

Was Deshaun Thomas a superstar in Ohio State's big game against Duke? No.
But he has been a superstar for the majority of the season and is certainly deserving of an A grade.
Thomas leads the Buckeyes with 21 points and 6.5 rebounds a night. He has also shot an impressive 44 percent from behind the three-point line and has made 21 of his 23 free throws.
That type of consistency from the stripe and from downtown is critical since Thomas is basically option one, two and three when Ohio State has the ball. Thomas has also improved somewhat on the defensive side, at least to the point where he is not a liability out there.
There was some concern regarding Thomas' ability to perform as the defense's primary responsibility without Jared Sullinger, but he has definitely answered the bell so far.
NBA scouts have to be noticing.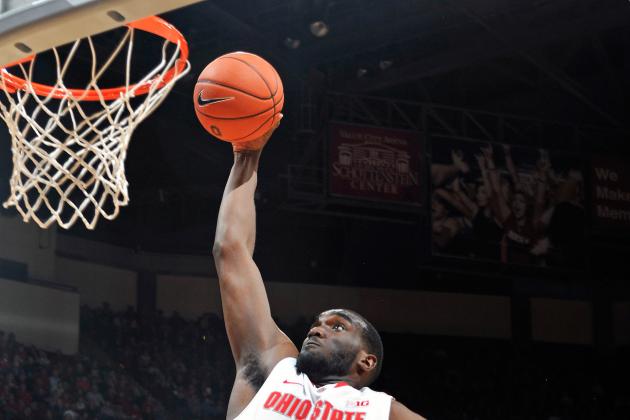 Jamie Sabau/Getty Images

It's hard to get a gauge on Evan Ravenel. To be honest, it just seems like he is out there taking up space for long stretches, and he just kind of disappears when the Buckeyes have the ball.
He has been somewhat effective on the boards at 4.2 rebounds a game, but it's probably reasonable to expect a little bit more from a starting center in the Big Ten against weaker competition (outside of Duke).
Ravenel is a better defender that he is on offense, but he has at least made his shots when the opportunities arise. He is shooting at a 56 percent clip from the field and 75 percent from the stripe.
The only real worry is that he doesn't seem to be a dominating force in the middle, which will be a concern when Big Ten play starts.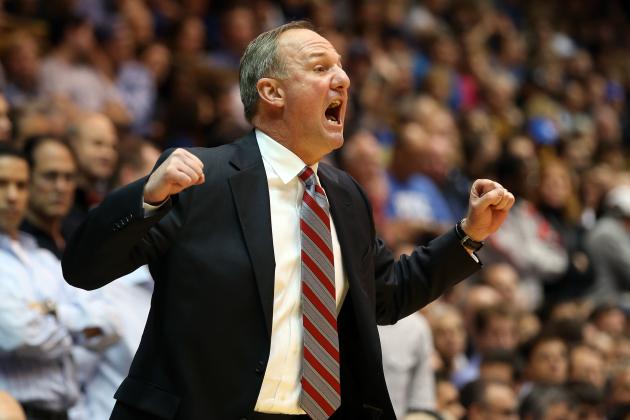 Streeter Lecka/Getty Images

Thad Matta has been criticized plenty of times in the past for his under-utilization of the bench. However, this year there are eight players averaging better than 15 minutes a game.
His decision to start Sam Thompson instead of LaQuinton Ross has proven beneficial because Thompson can establish himself on the boards and on defense early, while Ross provides an offensive spark when he comes off the bench.
Matta has also used Shannon Scott at an effective clip and hasn't hesitated to play him together in the backcourt with Aaron Craft.
The big question fans have so far has to do with, you guessed it, the Duke game. Matta played Ross only 11 minutes and barely at all in the second half, even though the youngster looked comfortable and was scoring points early.
I'm not saying the Buckeyes would have won that game had Ross played more, but on a night when most of his players were struggling to find the basket, Matta should have utilized his best perimeter shooter more.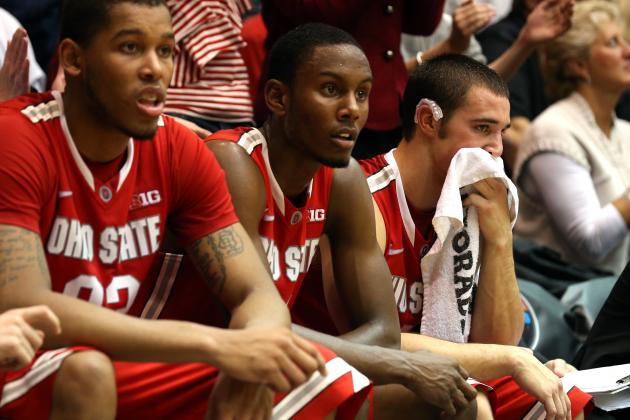 Streeter Lecka/Getty Images

In years past, and possibly in the future this season, Ohio State basketball and the word bench just hasn't gone together.
However, thus far in 2012-13 the Buckeyes have a fairly established eight-man rotation, and each one has provided Thad Matta with something a bit different.
Sophomore Shannon Scott looks much more poised than he was in 2011-12 and has been surprisingly aggressive on offense. LaQuinton Ross is the best long-range shooter on the squad and is gradually improving on defense. Amir Williams, while clearly still developing, was a beast on the offensive glass at Duke and has crystal clear potential.
Even Amedeo Della Valle got some run against Northern Kentucky, but don't expect that to be a regular occurrence.
Ultimately, it looks as if Ohio State may have a solid bench this year. Not spectacular, but formidable enough to provide the regulars with much needed rests in conference play.
Now the only question is whether Matta will give those regulars that rest when the competition improves.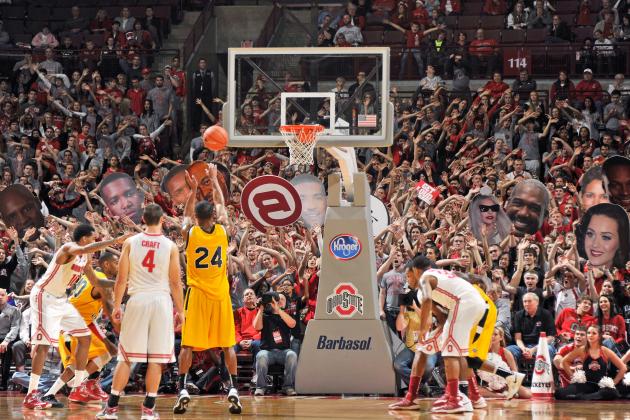 Jamie Sabau/Getty Images

The cancellation of the Marquette game hurt Ohio State because it was one of the three marquee nonconference games on the schedule, and the most winnable one at that.
That leaves only two real tests until Big Ten play starts, and the Buckeyes couldn't hold onto a 10-point lead at Duke in the first. That means only Kansas remains for Thad Matta's bunch to make a national impression.
However, that doesn't mean the Scarlet and Gray haven't looked formidable in the early season. Yes, there are some kinks to work out but beating all the teams they should by double digits and leading Duke for 35 minutes in Cameron is nothing to hang your head about.
By the end of the season the Buckeyes should earn at minimum a top-four seed in the Big Ten Tournament and challenge Michigan and Indiana for the conference crown.