WWE Stars Who Could Face the Undertaker at WrestleMania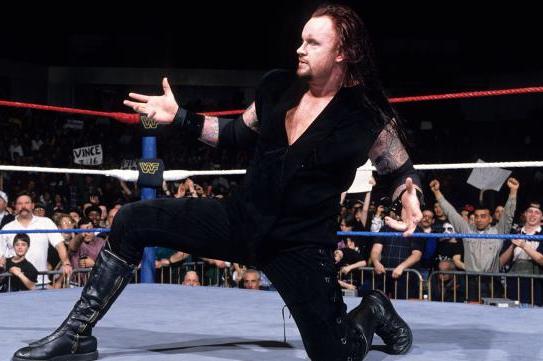 Photo from WWE.com
With WrestleMania season coming up soon, one question is unavoidable—for whom will the bell toll?
The undefeated streak for the Undertaker on the grandest stage of them all is now at 20-0, with a few superstars being discussed for WrestleMania XXIX.
While some of those names are on this list, I wanted to expand on guys who could be great choices for a match that could launch and/or establish their careers.
The most important thing to remember is that not everyone on this list may have the opportunity. We are unsure about how many years Undertaker has left in his body after years and years of brutal matches.
This can be evident in the fact that we have not really seen much of him since his Hell in a Cell match with Triple H at last year's WrestleMania.
There may only be a few more matches. But maybe fans will see the streak end by the hands of one of these young superstars (or legends).
Begin Slideshow

»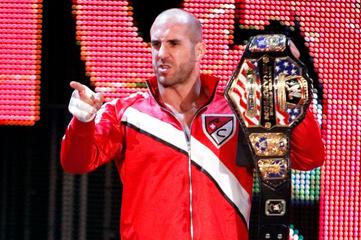 Photo from WWE.com
Sure, his run in WWE is still young. But several reports online say that Antonio Cesaro is expected to continue a very long United States title run as he is built up as a top heel.
I have felt that some of his promos are feel generic or have that "it's been done before" feel with the anti-American gimmick. But even casual fans have to appreciate his skills in the ring and that we may have yet to see his true charisma on the microphone.
I've been a fan of this man during his independent circuit days and know he has a lot of talent that has yet to be seen by the WWE universe.
Time will tell if he's built over the next few years if he gets a match with the Phenom.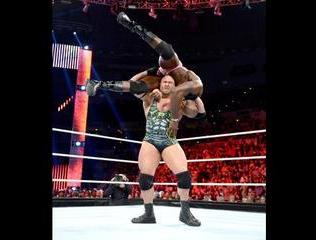 Photo from WWE.com
Another superstar that is still young in WWE television experience, Ryback has gained quite the following as he has found himself feuding with CM Punk for the WWE Championship months after his debut.
While it's one of the least likely matches, it would still be interesting to see a man that has been built up by WWE as a one-man wrecking crew to be placed against one of the most dominant men in WWE history.
So, this may require Ryback to turn heel. It's not impossible to do considering his character as a man on a mission to climb the top would allow easy transitions back and forth from face to heel and vice versa.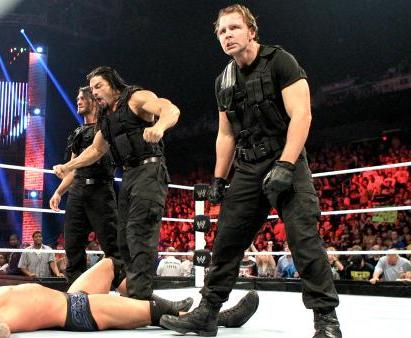 Photo from WWE.com
Give this man a few years and those who are unsure of Dean Ambrose's potential will see him as a top villain.
Those who have followed his indie career and watched his work in Florida Championship Wrestling (WWE developmental) will agree with this selection.
Right now, we're seeing a debut that will hopefully transition Ambrose to break away from this faction and go after the top stars, including what I hope would be a hardcore feud with Mick Foley.
The possibility of this match happening is dependent on how WWE builds him up over the next calendar year and see where he's at next December.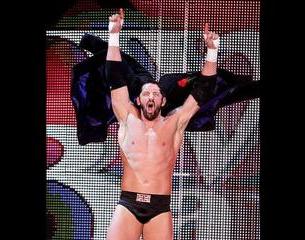 Photo from WWE.com
With the most charisma than anyone on the mid-card, Wade Barrett should be England's first world champion by 2015.
But in regards to being considered to attempt to snap the Undertaker's streak, it would do nothing but wonders for the Barrett Barrage.
Consider how he has been a leader for the Nexus and had a very good feud with John Cena before going back to the Intercontinental Championship picture.
I'm sure he could be considered a favorite for next month's Royal Rumble, but I would love to see this man face the Undertaker before the Deadman hangs his hat and coat for good.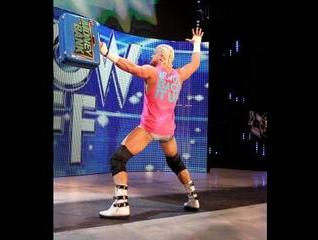 Photo from WWE.com
This would be the perfect spot for the Showoff in this year's WrestleMania if he isn't kept in the World Championship picture. If not WrestleMania XXIX, then the year after would be a perfect time for Dolph Ziggler.
I am a big fan of this man's gimmick and his skills. He's a mixture of Billy Gunn and Mr. Perfect, but has so much more upside than both of them combined (neither man won a world title).
Even if he loses, putting Ziggler in what could be the best match of his career would allow him to do what he says he does best, steal the show.
We might be looking at the next Mr. WrestleMania in the making.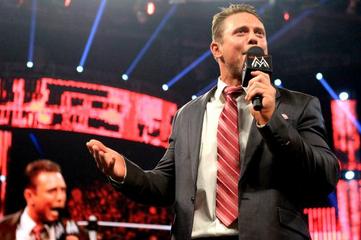 Photo from WWE.com
So while everyone has been so excited to see the Miz turn into a babyface (except this writer), I would have enjoyed seeing him face the Undertaker before the turn.
But now we're stuck with a "good guy" who's best line so far is a mom joke to CM Punk. But, maybe the WWE creative team will make a switch and let him go back to where I think he's at his best to have a career-establishing match against the Deadman.
And as I type this, I know there will be more comments about his face turn than there will be about him facing the Undertaker.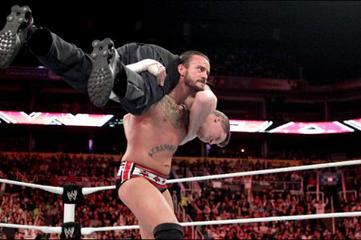 Photo from WWE.com
Maybe WrestleMania XXIX is the perfect time to have the Best in the World face his toughest test.
While he currently holds the WWE Championship, it could be a good time to lose the title to the Rock at the Royal Rumble and then have a shoot against the Attitude Era superstars.
Now, that could be a way to set up a Punk vs. Stone Cold Steve Austin feud, but I'm not sure if the Texas Rattlesnake's knees will be ready in time for the upcoming WrestleMania season.
If Punk v. Undertaker doesn't happen this time around, it could happen in the next two or three years.
Some online reports have mentioned the match is possible, but we can't predict what exactly is going to happen, especially with months between now and MetLife Stadium.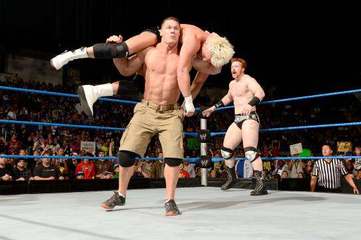 Photo from WWE.com
Many wrestling fans believe it's just a matter of time before John Cena faces the Undertaker on the grandest stage of all of sports-entertainment.
The two have feuded before while Cena's career was very young, but now the Doctor of Thuganomics has become more established as a main event talent in the company. He's also the current face of the WWE.
While the Rock vs. Cena was a match of two eras, imagine how much hype would surround a match between the children's favorite superstar against a man that a lot of us adult fans would be rooting for.
I would not want Cena to end the streak, but rather add to the list of talent that fell to the Phenom.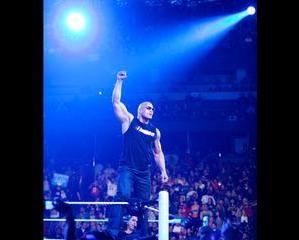 Photo from WWE.com
Speaking of monumental matches, having the Rock face the Undertaker at WrestleMania would bring is so many pay-per-view buys for just the one match alone.
While the two have faced off over the years in the Attitude Era, they never squared off in the Super Bowl of professional wrestling. So while we talk about dream matches for WrestleMania, this has to be one that has been discussed amongst wrestling fans for years.
Will it happen? We're seeing every other possible dream match discusses except this one. So maybe we need to start thinking about it for it to have a chance at happening.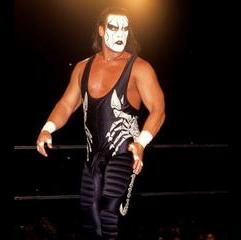 Photo from WWE.com
This dream match has been close to happening, and I'm sure it could happen in the very near future.
While there hasn't been any reports of WWE getting this match signed, remember that it's been reported that officials have tried to get Sting to sign a legends' deal and would include a match at WrestleMania.
So who else would you have the Icon face if that were to happen? None other than the Phenom.
A lot has to happen for this match to stand a chance of happening. Sting has to agree to a contract from WWE and leave TNA, which he's been loyal to for years now. He's also said in interviews that he hasn't liked what WWE has done with former WCW stars.
But, if it's one thing we've learned in the last decade of pro wrestling is that the unexpected can always happen.