Christian Ponder Engaged to Samantha Steele: 10 Reasons He's a Lucky Man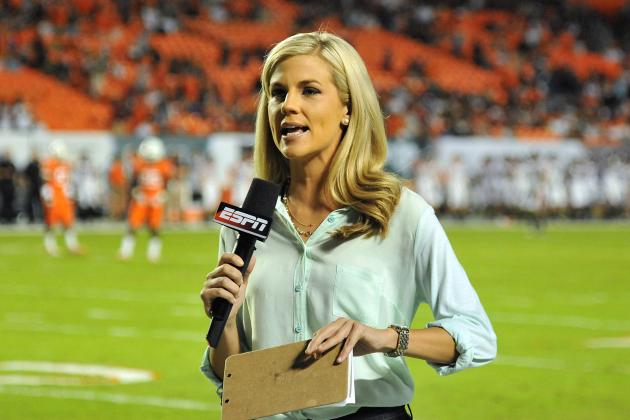 Steve Mitchell-USA TODAY Sports

Steele understands that a man needs to do what a man needs to do.
Prior to their engagement, Ponder was asked by members of the media if his relationship with Steele was to blame for a recent spell of poor performance by the quarterback.
Obviously it didn't rattle their cages.
I know men—grown men with families who depend on them— who chuck up looser spirals than Samantha Steele.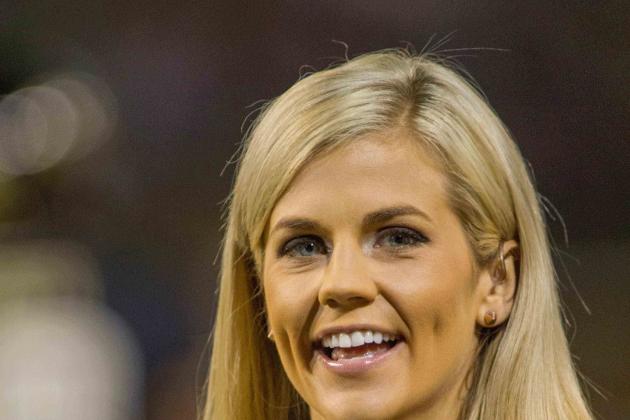 Jeremy Brevard-USA TODAY Sports
Image via fangsbites.com
A native of Phoenix, Arizona Steele was a five-sport athlete for Central High School where she played basketball, tennis, track-and-field, softball and volleyball.
I didn't even know you could be a five-sport athlete in high school. I thought you were supposed to do two or three sports and then spend the weekends trying to get weird guys at the 7-11 to buy you beer.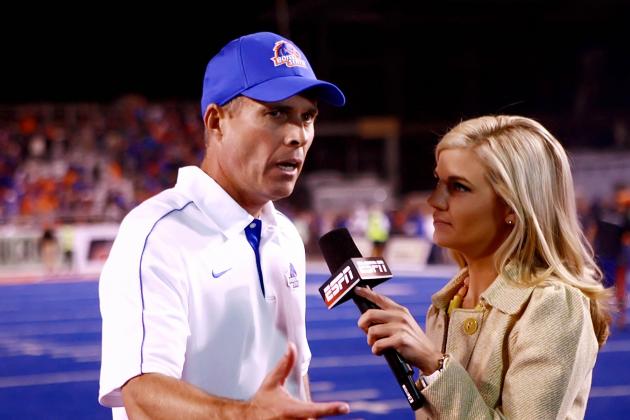 Brian Losness-USA TODAY Sports
Image via english.m34n.com
Steele's father still coaches football and basketball at her high school alma mater, Central High School, so she obviously understands and appreciates a man who spends 9-5 doing the best he can for the team.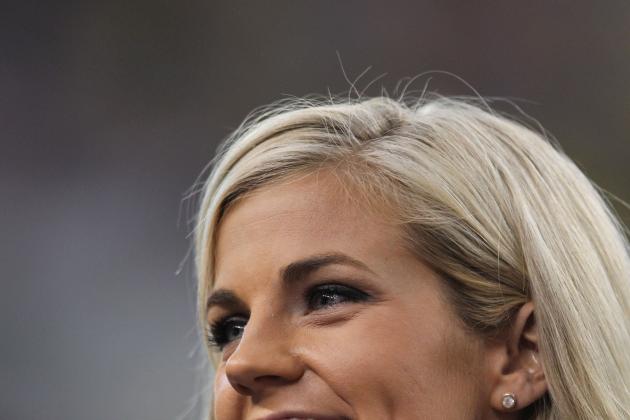 Matthew Emmons-USA TODAY Sports

In addition to their working contributions to Central High School, Steele's family also gives back to the community by running "Make a Difference Ministries," a non-profit organization designed to get inner-city youth involved in sports.
Growing up and playing with fellow kids at "Make a Difference" was also the way Steele learned sports—by getting in the game and figuring it out from there.
"I learned the game by game by being the 'hey, we need another to be even'" girl, says Steele.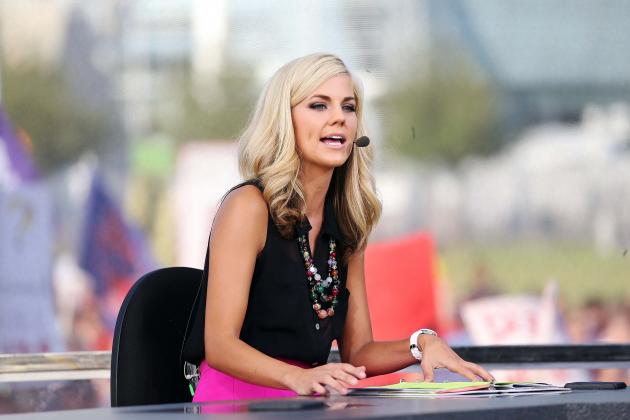 Kevin Jairaj-USA TODAY Sports
Image via espn.go.com/longhornnetwork/
She didn't have cable television growing up or even know what ESPN was.
Now she has replaced Erin Andrews on College Gameday.
You don't get that far in the world of sports media just by looking good. You get that far by knowing a heck of a lot about sports and looking good.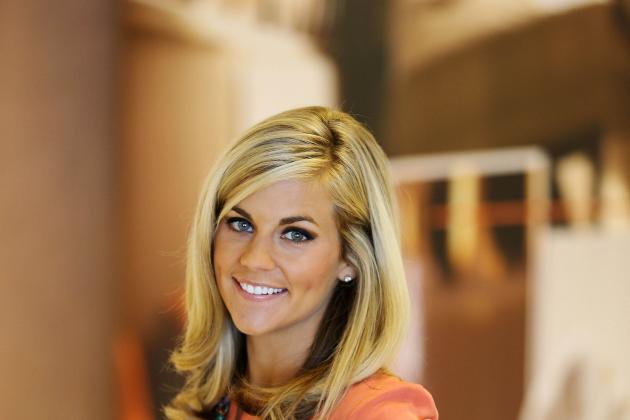 Kevin Jairaj-USA TODAY Sports
Image via photobucket.com
Where are we now...athletic, smart, sports savvy, appreciative of guys who play sports...
Oh yea—she's a needle-bender on the Richter Scale of hotness.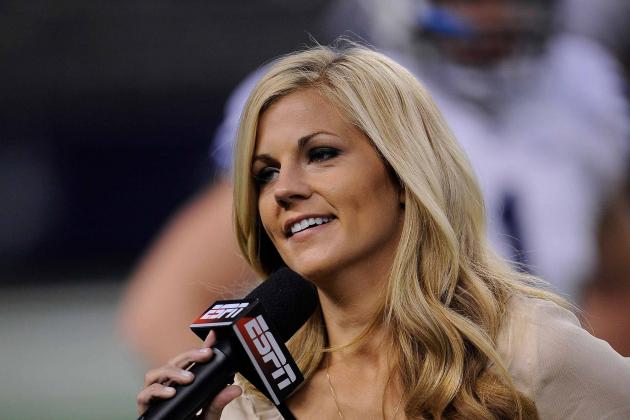 Jerome Miron-USA TODAY Sports
Image via fitperez.com
Steele's beauty comes with the ultimate qualifier—poise.
Lucky for Ponder, no trashy photo spreads of his beautiful fiance have surfaced in the media and her reputation remains sterling.
Seriously, all my searches have come up empty. Just kidding (kind of).
Prior to leaving her job on the Longhorn Television Network, Steele filmed this segment where she attempts to do everyone's job at the station.
Aaaaand cue hilariously precious failure.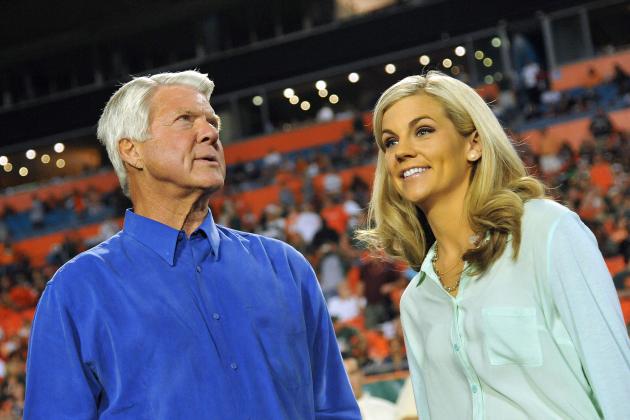 Steve Mitchell-USA TODAY Sports
Image via cyclonefanatic.com
Samantha Steele went to Liberty University, a Southern Baptist college in Virginia. Sounds like prime plucking for Tim Tebow.
The fact that she's been in the sports news industry this long without a shower of proposals and Tebow tears on the nape of her neck is a miracle in and of itself. That's probably why it didn't take Ponder too long to pop the question.
But seriously, good hustle out there Christian, and we wish the best to both Mr. and Mrs. Ponder.