Miami Heat Players Currently Stuck in Coach Erik Spoelstra's Doghouse
Doug Pensinger/Getty Images
As the season progresses and teams continue to grow throughout the league, coaches are beginning to not only find their go-to lineups, but also position those less fortunate in the doghouse.
If it isn't broke, don't fix it, and the Heat have done their fair share of winning thus far, currently possessing the best record in the league and sitting atop of the NBA power rankings.
That being said, Erik Spoelstra has found his guys, at least for the time being. Despite the early injuries that the Heat have dealt with, some players just can't manage to work their way into the rotation.
Here are the guys presently trying to break lose of their collar and out of Spoelstra's doghouse.
Stats are accurate as of December 4, 2012, 4:00 p.m. PT.
Mario Chalmers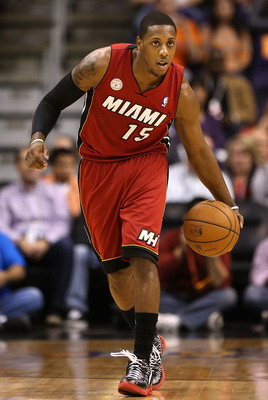 Christian Petersen/Getty Images
Mario Chalmers is a special case when it comes to this list.
Clearly, he's in a special type of doghouse, considering he's still got his starting job, but he's in one nonetheless.
Chalmers is averaging 25.9 minutes per game for the Heat this season in comparison to newcomer Ray Allen, who is averaging 26.7.
Needless to say, Chalmers knew his stock would take a hit with the acquisition of Allen, but it was Norris Cole, the second-year point guard, who was consistently outshining Chalmers during the summer. (Granted, he was hurt.)
Nonetheless, it was LeBron's words that may have dug Chalmers' hole deeper after he praised Cole for his intensity and his defense on Deron Williams, while also deeming Cole "amazing."
The oh-so-ever-confident Chalmers must regain his swagger soon enough if he wants to see a bump in his minutes anytime soon.
As my grandma always says, "A little competition ain't never hurt nobody!"
Joel Anthony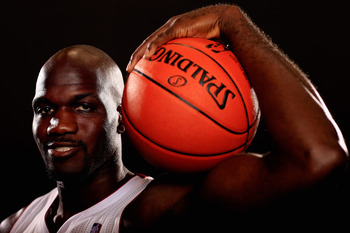 Chris Trotman/Getty Images
Joel Anthony made some key plays for the Heat during their playoff run last season, but has not seen the floor much this year.
Anthony is currently averaging 4.5 minutes a game, and that's no typo.
With the Heat's transition to small ball, Anthony was quickly cut out of the rotation due to his limited skill set.
Although he is a terrific shot-blocker for his size, he does not have the ability to stretch the floor for Miami's slashers.
Anthony is a guy who will remain in the doghouse for a very long time, but fortunately for the Heat, he is always ready, amped up and ready to play when given the opportunity.
Mike Miller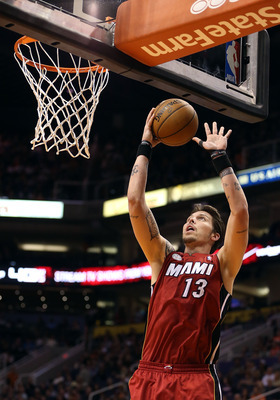 Christian Petersen/Getty Images
It was a surprise that Mike Miller even came back to the NBA this season after grimacing his way to a championship this past season.
However, it's easy to remember his spectacular shooting performance in the Heat's closeout game against the Oklahoma City Thunder in the Finals.
But with the acquisition of Ray Allen and Rashard Lewis, both guys who are arguably better all-around players than Miller, it's been a rough year for Money Mike as far as playing time goes.
Ultimately, this may prove beneficial to not only Miller but to the Heat as team, with the ability to bring another capable shooter off the bench.
As for now, Miller time will have to be put on hold. Surely his ailing body is okay with that.
Josh Harrellson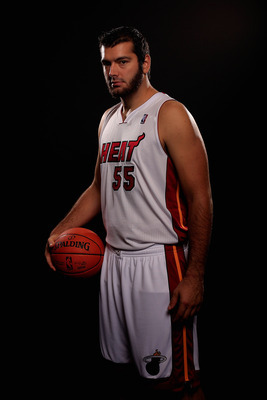 Chris Trotman/Getty Images
Josh Harrellson was able to secure one of the final spots on Miami's roster during the offseason.
Many people out there believed that Harrellson would see the floor much more than he has this year due to his ability to hit jump shots and be a threat on offense, something none of the other centers on the Heat's roster can do.
Nevertheless, he averages just 3.3 minutes per game with the Heat and has yet to even be given the opportunity to show what he's capable of with this team.
Surely Harrellson will get his chance to shine later down the road—it's a long season. But as of now, it's not hard to point him out on the bench in his warm up.
Keep Reading

Miami Heat: Like this team?