Sports Swag from the '80s and '90s That Needs to Make a Comeback
Image via undrcrwn.com
Most fans and even more athletes care about being the most stylish around.
So most of the time, when there's a chance to bring back something that screams old school, they'll jump on it faster than a fumble at the goal line.
Thanks to the vintage sports look coming back recently, we have a couple items we'd really love to see back on shelves that got lost over the past couple decades.
We're not saying we're sartorialists, but it'd be nice to rep some of this lost swag.
Wrist Sweatbands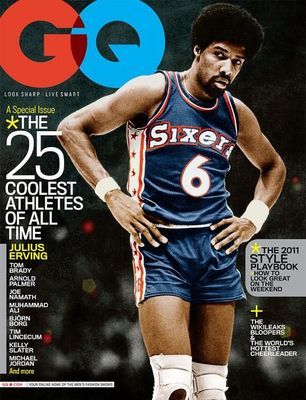 Image via gq.com
It seems like every guy these days tries to wear as many accessories as possible, but remember the days before shooting sleeves were the "it" thing, and guys stuck with the simple wristband?
Sweat-wicking clothes are great, but it'd be cool to see some dudes bring it back to that heavy cotton every once in awhile.
Flat Tops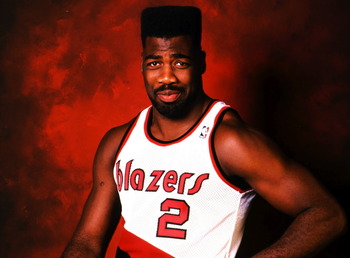 Image via blogs.wsj.com
Thanks to players like Norris Cole and Nerlens Noel, we're not completely deprived from the greatest hairstyle in sports history.
But because the trend hasn't quite caught on like it did in the '90s, we feel like we're lacking in that area just a bit.
Come on, current ballers. Take a page out of the Pat Ewing book, and get this back in style.
Mullets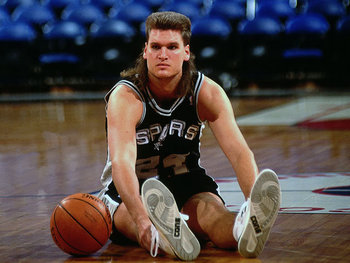 Image via sports.yahoo.com
Shark Tooth Snapbacks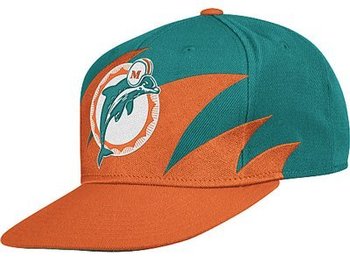 Image via businessinsider.com
They made a retro comeback in the league a couple years ago, but when these first hit the sidelines during the mid-'90s, everyone wanted to snatch one up.
Who in their right mind didn't want to look like their favorite player as a kid? This was the easiest way.
A Wicked Sports Cards Collection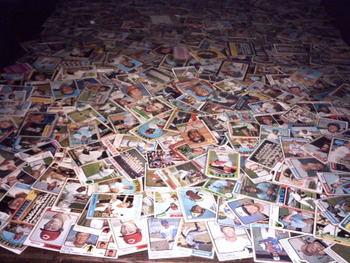 Image via sportscardforum.com
Zubaz Pants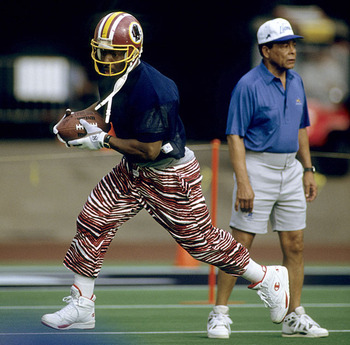 Image via mbrosen.tumblr.com
As we sit here in sweatpants on our couch, it's clear that, though comfortable, we're not nearly stylish enough.
That's where a nice pair of Zubaz pants could come in handy.
We know Gronk wants them back, so how come other guys won't support his cause?
Tevas
Image via caminosantiago2.blogspot.com
Unless you live up in Portland, you probably haven't seen someone walking around in these overlapped sandals since Nirvana and Pearl Jam owned the airwaves.
And we're guessing if you have seen someone wearing these, you made a comment about how much you missed them.
Yes, that's a sign they should be around more often—just not with socks.
L.A. Lights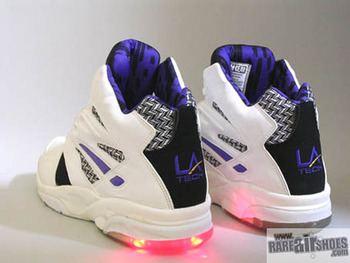 Image via popcultureramble.com
We all fell in love with Air Jordan's because the world's best baller wore them, but if you wanted to be a little different—and a ton cheaper—grabbing yourself a pair of these lit up kicks was a great option too.
Wonder which NBA player would be the first to bring back this old school style? We have a feeling it'd be J.R. Smith for some reason?
Mike Tyson's Punch-out
We weren't lucky enough to own this game, so whenever we had a chance to go to our cousin's house to play, we knew exactly what we'd be doing all day!
It came out at the peak of Tyson's boxing popularity, and any kid who had it was the coolest in the neighborhood.
Adding Mario as the ref was a nice little touch by developers too.
Sports Goggles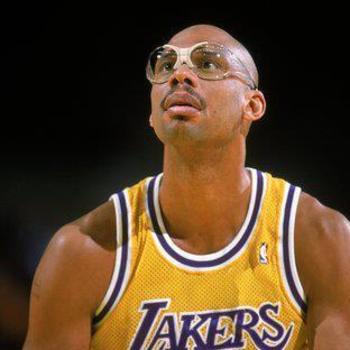 Image via facebook.com
It's not like we haven't seen guys wear them lately—Amare and D-Wade come to mind—it's just that they gained such a bad, "nerdy" rep because so few guys wore them that we're afraid they'll never have the popularity they once did.
Come on. Who wouldn't want to be known as the modern day Horace Grant or Eric Dickerson?
No Fear Gear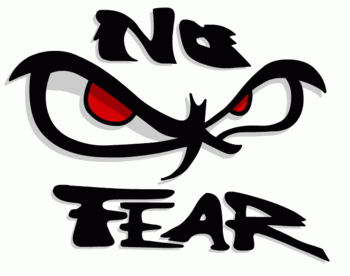 Image via livingjourney.wordpress.com
Almost all of these products seemed to be marketed towards the extreme athlete, so a lot of you may have overlooked this stuff.
But if you were a teenager who did own a shirt or hat from this brand, you know how cool you were every time you walked into school.
It gave you instant respect because, well, quite frankly everyone just thought you were a badass.
Don't you want that rep back? Sure you do.
Mesh Uniforms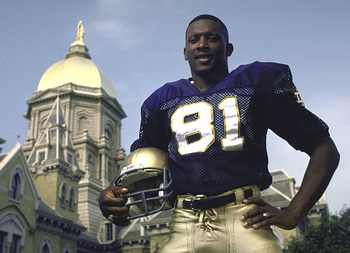 Image via tumblr.com
Tiger Handheld Video Games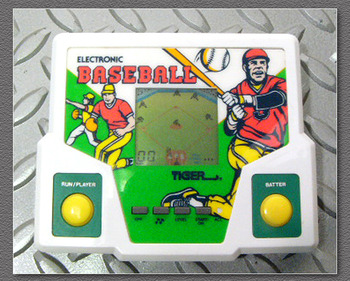 Image via retrowaretv.com
Okay, so it wasn't like pro athletes were walking around playing these on chartered flights or anything, but let's face it. As a kid, you looked pretty dope with one in your hands.
To this day, we're not sure exactly how something so simple could be so fun, but we're glad we had it growing up.
Franklin NFL Uniforms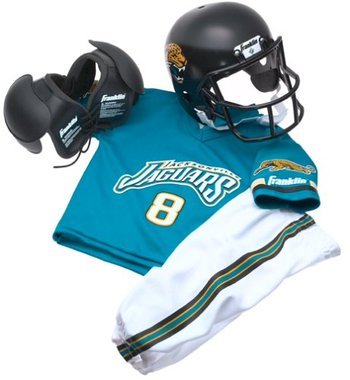 Image via amazon.com
We personally had the Bernie Kosar one, and there were plenty of other kids who followed suit by donning their favorite player's number during Halloween in the '80s and '90s.
But it didn't stop there.
Anytime we played backyard football, you better believe we were wearing those pads and helmet that had a warning label saying not to wear them for contact football.
We didn't care then, and we wouldn't care now! Bring these uniforms back, and we'd wear one to this Sunday's game.
Reebok Pumps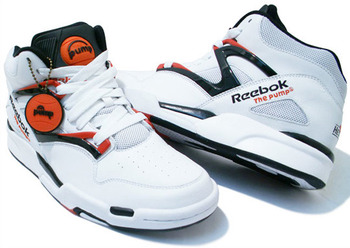 Image via tumblr.com
As Reebok found out when they released this signature shoe in the late '80s, people ate it up—regardless of the high price—because it was the new, cool thing to have.
Sure, we've seen a couple impersonators of this classic Reebok kick over the years, but as they say, "There's nothing like the original."
Gold Chains
Image via lastangryfan.com
Thanks to the NBA dress code that was implemented several years ago, we don't see many basketball players rocking a chain around their neck much anymore.
For some sad reason, other athletes are choosing to lack the gold themselves, but we'd like to see it make a comeback.
You can't tell us Deion didn't have ultimate swag in his day!
Umbros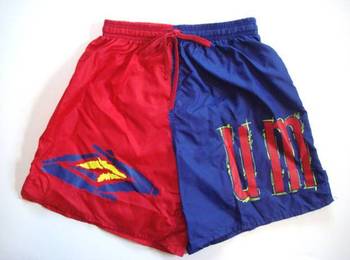 Image via childrenofthenineties.blogspot.com
Like most kids growing up, we're sure you found yourself waking up every Saturday in fall, donning your Umbros and running up and down a soccer field.
Yes, there was a day when sportswear wasn't only Nike, Reebok, Adidas and Under Armour, and those days need to make a comeback with the little checkered shorts we all once loved.
As a little side note, we definitely owned that exact pair in the picture.
Starter Jackets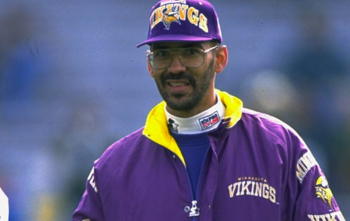 Image via totalprosports.com
If you ask Cowboys QB Tony Romo, he'll tell you Starter never went out of style, but if you've grown out of your teenage years, you've probably tossed out the jacket you threw a fit to get.
We remember getting a UNC one on Christmas when we were 11 after waiting forever to finally get one.
Maybe we'll put it atop our list again this year?
Sweatsuits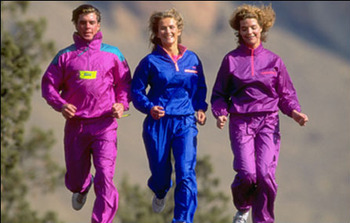 Image via acefitness.org
Have you ever tried running with one of these on? It's miserable.
The cotton and polyester blend sticks to you if you start sweating, they make a ton of noise whenever you move and they aren't even waterproof!
But you know what? They look awesome, so deal with it!
Caricatured Championship Shirts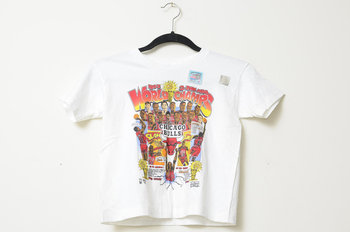 Image via etsy.com
Remember these things? Yeah, they were awesome.
But at some (very unfortunate) point in title-designed clothing—the league, teams, players, whoever—decided that a more boring, serious look was best for millionaire athletes to don after a title.
Whenever that was, it turned out being a sad, sad day.
Keep Reading