Manchester United: 6 Players United Must Rest vs. CFR Cluj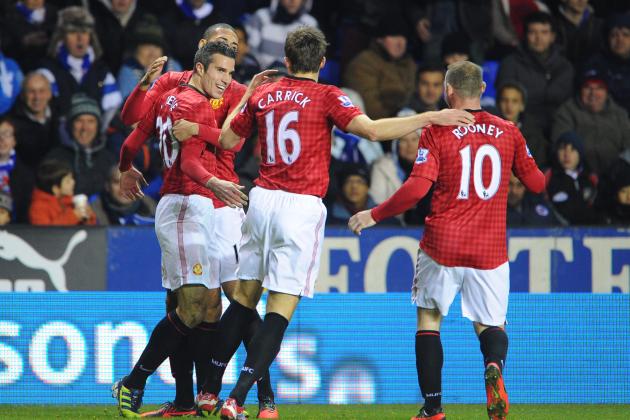 Michael Regan/Getty Images

Manchester United will take on CFR Cluj during the week in their final group stage match of the Champions League this season—a seemingly meaningless fixture for the Red Devils considering that they've already qualified for the round of 16.
Sir Alex Ferguson is likely to use a squad without a number of star players for the fixture—particularly given the fact that United play their Manchester derby on Sunday.
The Red Devils were beaten both times by the Citizens last season and they lost the title to them, and will no doubt be desperate for revenge—especially when it could also determine who sits on top of the league ladder at the end of the week.
So who should Ferguson leave out of his squad to take on CFR Cluj? Here's six players that simply have to be rested by the United boss.
Begin Slideshow

»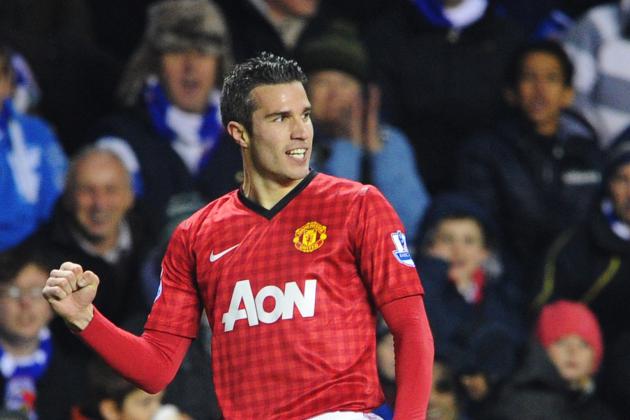 Michael Regan/Getty Images

Resting Robin van Persie is an absolute no-brainer.
The United striker has been in sublime form this year and the Red Devils will need the Dutchman feeling completely fresh and ready to take on the Citizens, and judging on what we've seen so far, they'll most likely need him to bag a goal or two on the weekend if they're going to pick up the win.
Drop him, give him some time off. After all, he's only missed two Premier League matches this year, and he was barely even signed by the club for one of them.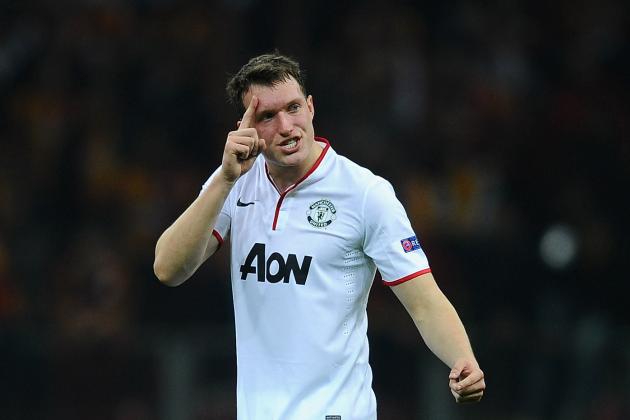 Laurence Griffiths/Getty Images

Phil Jones might not be the first player you'd think to rest, but I'm all for Ferguson resting the Englishman here in preparation for what we might see Sunday.
Rafael Da Silva was pulled early against Reading—much to his disgust—and as we saw last season, Fergie doesn't mind going for Jones' defensive strength over Rafael's attacking assistance in close, tough games—which the City game is bound to be.
Jones is the better defender and Rafael has played a significant number of minutes so far this year, meaning I wouldn't be surprised to see Jones utilized in one way or another on Sunday. So drop him now and let him prepare well for the weekend.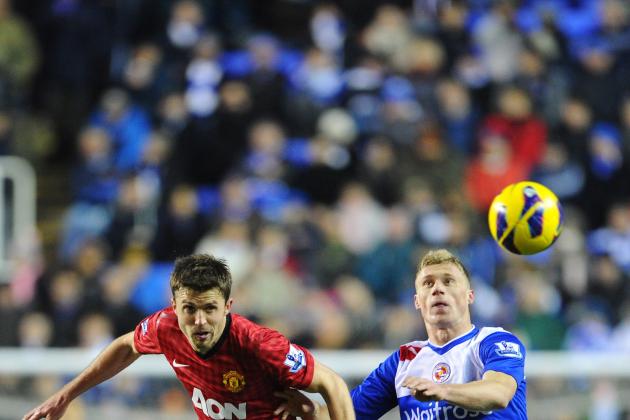 Michael Regan/Getty Images

The United veteran has been strong in the middle of the pitch this season—combining well with youngster Tom Cleverley—and it would take a brave man to suggest Carrick will line up during the week.
The 31-year-old isn't getting any younger, and with arguably the most important match of his season coming up on the weekend, you'd have to think he'll be rested here.
I mean, anyone who has to try stop Yaya Toure alone should be given the week off, and that's not even considering the rest of City's attacking options.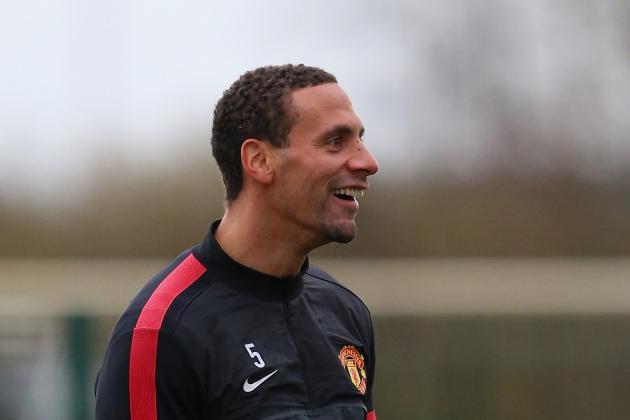 Alex Livesey/Getty Images

The same thing goes for Rio Ferdiannd—rest him, allow his old body those extra couple of days to feel fresh again and get him right for Sunday.
The 34-year-old has been huge in defense for United so far this season given all the injuries and absences they've had to deal with, and in terms of leadership and experience, Ferdinand also provides an invaluable edge to an otherwise young and inexperienced defensive unit.
And like Carrick, say the names Carlos Tevez and Sergio Aguero, and I'd be surprised to see Ferdinand line up for United during the week.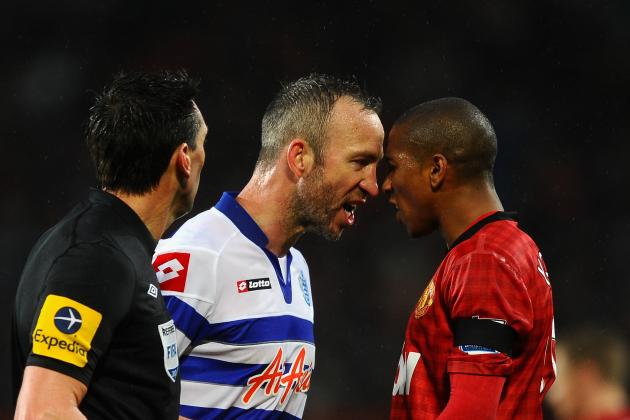 Laurence Griffiths/Getty Images

Ashley Young played 90 minutes for United on the weekend against Reading—just the second time he's played a full match in over a month of football—and given the current situation of the Red Devils midfield, you'd have to think he'll be used again by Ferguson come Sunday.
Anderson is out with injury; Nani is out; Shinji Kagawa is out—making Young a good pick to be played out on the left wing on the weekend.
Maybe Danny Welbeck will get a run out left against CFR Cluj, or perhaps they could even opt for someone like Ryan Giggs? Either way, it shouldn't be Young.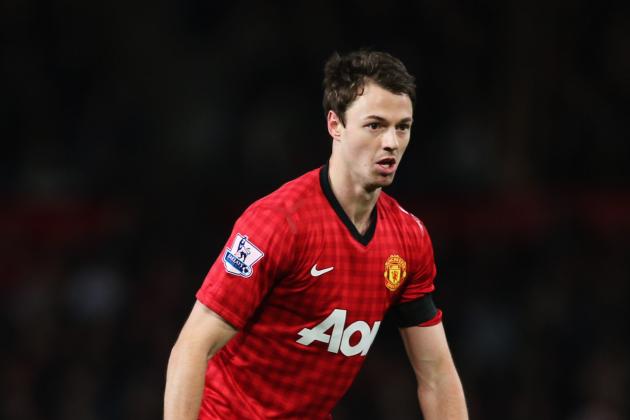 Clive Brunskill/Getty Images

Jonny Evans—like Ferdinand and Carrick—is one that should be given some time off against Cluj simply because he will be crucial against City on the weekend.
With Nemanja Vidic still no certainty to play, Evans (for now, anyway) is the starter in central defense for United, with the 24-year-old likely to be picked ahead of Chris Smalling given his strong performances so far for the Manchester club.
Evans ranks top three in tackles and interceptions, and leads United in clearances through the season so far (per WhoScored)—all of which he'll be forced to do plenty of against a strong City outfit that's undefeated and playing on their home ground.
Who do you think should be rested from United's mid-week match?
Comment below or hit me up on Twitter: Follow @dantalintyre