Penn State Football: 5 'Sleepers' to Watch for in 2013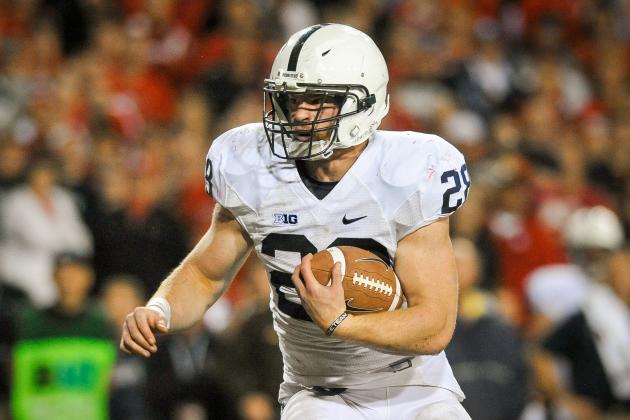 Eric Francis/Getty Images

The 2012 Penn State Nittany Lions saw many inexperienced players step in and make major contributions to the success of the team. With the NCAA sanction still in full effect and the possibility of more starters transferring, the 2013 squad is going to need some less-publicized players to perform well.
Zach Zwinak, Allen Robinson, Deion Barnes and Kyle Carter are all guys who didn't have much experience at the collegiate level but ended up being important pieces of the 2012 team.
All current indications are that the core of the team will be returning for the 2013 season. The stars of this past year, Zwinak, Robinson and others, will all be called upon again to make next season even more successful than the past.
That being said, there are sure to be players who are either buried on the depth chart or only saw limited action in 2012, that will come out of no where to make big plays next year.
This slideshow takes a look at five current Nittany Lions who may be a bit under the radar, but have a chance to put together a solid 2013 campaign.
Begin Slideshow

»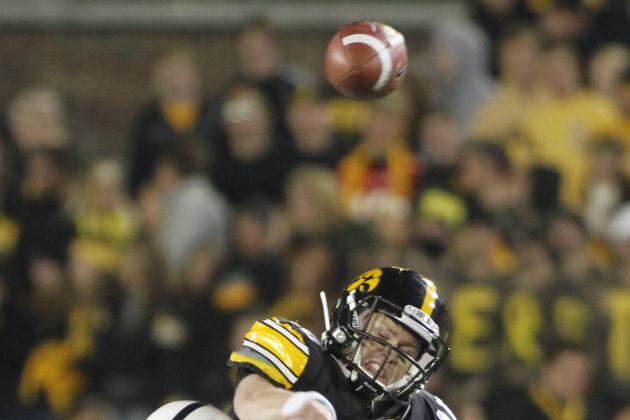 Matthew Holst/Getty Images

Anthony Zettel, a redshirt freshman, did not start in 2012 but saw the field in every game. Standing at 6'5'' 253 pounds, he takes up a lot of space on the defensive line and can present a matchup problem from the end position.
With the graduation of starters Jordan Hill and Sean Stanley, Zettel looks to be in line to start at defensive end heading into 2013.
Though he made just 15 tackles during the year, he made sure that they made an impact. Zettel had four sacks which tied for third on the team.
With starting linemen DaQuan Jones and Deion Barnes set to return next season the Lions look to be strong up front on defense. Zettel should be able to capitalize on regular playing time and make a big impact in 2013.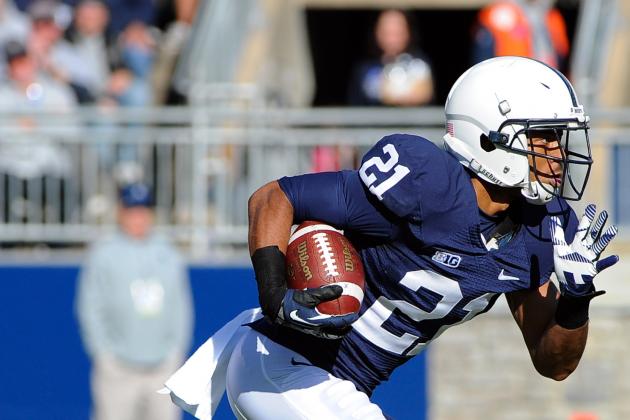 Rich Barnes-US PRESSWIRE

Freshman wide receiver Trevor Williams could have been redshirted in 2012, but Bill O'Brien decided to keep him active for the year.
Williams, who has been a wide receiver his whole amateur career, saw time in every game and even got a start against Ohio State. He finished the year with 10 catches for 97 yards.
With fellow receiver Alex Kenney yet to live up to his potential, Williams has a shot to start in the slot position next season.
Redshirt freshman Eugene Lewis, a 4-star recruit from the 2012 class, has star potential and will also be in the mix for playing time in 2013, but Williams' experience should give him the edge to start the year. Look for Williams to see time on special teams as well. He started returning kicks in the last two games of the year, finishing with four returns for 79 yards.
Penn State proved in 2012 that it can be a solid passing offense, and if that continues next season, Williams could be a big benefactor.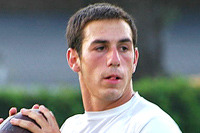 Photo courtesy of Rivals.com
Most of the focus for Penn State heading into the 2013 season will be on the quarterback position. With the graduation of senior Matt McGloin, there won't be much experience to replace him in 2013.
Incoming freshman Christian Hackenberg, a 4-star quarterback and one of the top recruits in the country, may be redshirted by head coach Bill O'Brien. If that happens, backup Steven Bench will get an opportunity to lead the Nittany Lions on offense.
O'Brien has brought an NFL-style passing attack to Penn State that saw Matt McGloin flourish at the quarterback position. While Hackenberg fits the mold of a pro-style passer, the dual-threat Bench has already spent a year learning the offense.
Since McGloin was able to avoid any major injuries in 2012, Bench saw time in just two games, completing two out of eight passes for 12 yards.
ESPN Recruiting Nation ranked Bench as a 3-star recruit last year. According to ESPN, " He shows the arm to make most of the necessary throws at the college level and will flash some impressive intermediate range zip."
If Bench is named the starter next season he will be someone that Penn State fans will want to keep an eye on.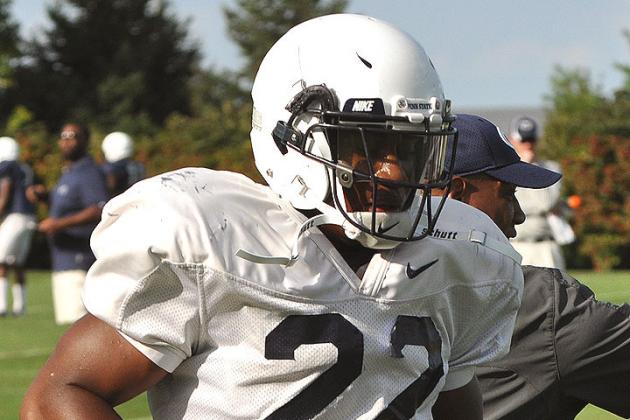 Photo Courtesy of 247sports.com
Running back Akeel Lynch was redshirted this past season since the Penn State backfield was crowded to start the year. Heading into 2013, he will likely find himself behind surprise star Zach Zwinak and a healthy Bill Belton.
However, Lynch possesses the skills and the potential to find his way into the lineup.
As a senior at Saint Francis High School in New York, he racked up stats that were really impressive. Lynch ran the ball 213 times for 2,131 yards and scored a whopping 25 touchdowns. Those are numbers that the Nittany Lions would love to have.
According to ESPN's Recruiting Nation, the 3-star recruit is a "potential sleeper who's a well-built back with quality running skill and load-carrier attributes." The report also refers to him as someone who is "very versatile and can line up in the slot to create mismatches with his quickness and route running skills."
As it currently stands, Lynch should be listed third on the 2013 depth chart, but that could quickly change if any current starters decide to transfer from Penn State or become injured. Regardless, he should be able to find some early playing time.
He could be a star for the Lions in a few years, but look for him to start making contributions next season.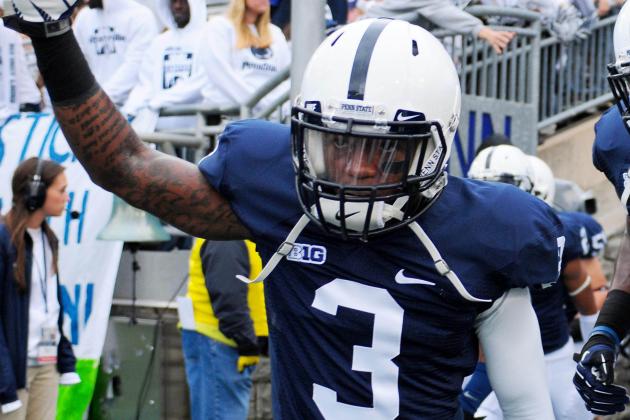 Evan Habeeb-US PRESSWIRE

True freshman Da'Quan Davis saw action in 11 games over the course of 2012. The cornerback made five tackles for the Nittany Lions.
Senior Stephon Morris will not be around in 2013, opening a possible starting position for Davis.
Coming out of high school, the cornerback was rated as a 3-star recruit by ESPN Recruiting Nation. The scouting report on him says, "He has very good instincts, fundamentals and overall coverage skills."
The Penn State secondary made just three interceptions in 2012. The Lions ranked eighth in the Big Ten Conference against the pass, giving up 226 yards a game. Without doubt, there's room for improvement in the defensive backfield.
Davis is guy who should see the field a lot in 2013 and could make a name for himself sooner rather than later.