Why WWE Should Reinstate the Cruiserweight Division: 7 Guys Who Would Benefit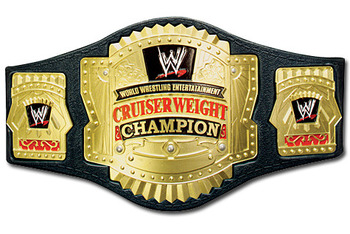 courtesy of wwe.com
Back in the glory days of the Monday Night Wars, WCW proved that fans would tune in or come to arenas to see cruiserweight wrestlers compete.
Some future legends were born in these "small man" matches, including Dean Malenko, Eddie Guerrero, Chris Jericho and Rey Mysterio. It's time to return these high flyers to the spotlight. WWE needs to reinstate the Cruiserweight Championship.
Ever since Raw expanded to three hours, the WWE creative team has had a difficult time filling all of its programming hours with a quality wrestling product. Re-instituting the Cruiserweight Division would help fill some of the dead spots on Raw and Smackdown. WWE might even consider having a cruiserweight match of the week on its newest show, Main Event.
With a cruiserweight division intact, WWE could feature some stars who are not getting much TV time right now. Young, unproven acts could be matched against some of the more skilled workers on the roster in order to hasten their development in matches that matter.
Having most of the smaller guys competing in their own division would free up the Intercontinental Championship and the United States Championship for stars who are either transitioning into or out of the main-event picture.
Having former World Heavyweight and WWE Champions competing for these secondary belts would raise the stature of these now largely meaningless titles.
Having a cruiserweight division would also give WWE the ability to feature a different style of wrestling for part of each show. Cruiserweight matches tend to be faster-moving and feature more high spots than matches featuring bigger guys. This is another way that WWE can draw a new fanbase to its TV and PPV audiences.
Here are seven current superstars who would benefit from the re-establishment of the Cruiserweight Championship in WWE:
Rey Mysterio
courtesy of wwe.com
It's obvious that Rey Mysterio is a credible opponent for wrestlers who are much bigger than he is. He was WWE's World Champion, and had strong feuds with Mark Henry, JBL and the Big Show. Rey doesn't really need to be in a cruiserweight division to be effective.
However, Mysterio has missed a lot of time in recent years, due to injuries and illness. Wrestling against smaller, more agile workers might lower his incidence of injury. It would also put Rey in matches where he could take fewer bumps and work with opponents who have a similar style to his own.
Mysterio would also lend instant credibility to a newly re-established cruiserweight division. His main-event credentials and legendary status as a former cruiserweight champion would immediately elevate the prestige of the title belt, and make the division seem worth watching.
Mysterio is also extremely popular with young fans, a group that WWE is strenuously courting. If fans are going to tune in to watch Rey, and he's wrestling for the Cruiserweight Championship, they'll become instant fans of the new division.
Daniel Bryan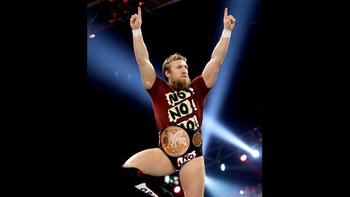 courtesy of wwe.com
Daniel Bryan brings much of the same credibility factor to a cruiserweight division as Rey Mysterio would.
Bryan, a former World Champion, has shown that he can be a babyface or a heel, and his in-ring work is some of the very best in the WWE. He'd be a popular, useful and versatile addition to a fledgling cruiserwieght class.
Bryan also brings something else to the table. While he can hang with the high flyers, his style is more similar to the bigger stars than some of the other cruiserweights.
Bryan could almost function as the bully of the division, using his superior strength and mat wrestling technique to counter the high-impact moves of the rest of the division.
Bryan, like Mysterio, would also bring a certain type of fan to the table. He is a huge favorite with the hardcore and Internet fans. Having these folks support the new Cruiserweight Championship would lend credence to the competitors and the belt.
Tyson Kidd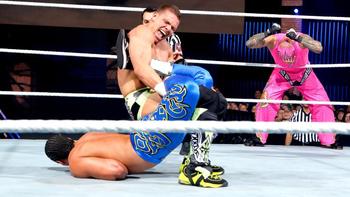 courtesy of wwe.com
Tyson Kidd would benefit from the re-establishment of the cruiserweight division simply by benefit of having a place to compete. Right now, Kidd is a skilled worker who is seen on television roughly once every two or three weeks.
If WWE features one cruiserweight match a week on SmackDown, Raw and Main Event, Tyson and others like him would naturally garner more TV time.
Kidd also brings the high-flying style that made the old cruiserweight battles so popular. His mat work is solid, but his work on the ropes and outside of the ring is even better.
His style would be a good match for several of the other candidates for the new division, and he would become even better with more match experience.
Sin Cara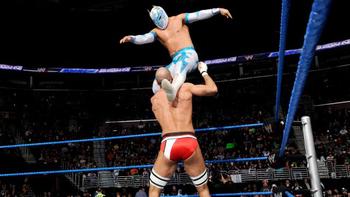 courtesy of wwe.com
Sin Cara hasn't really caught on as a singles act in WWE. A chance to compete with the cruiserweights might be just what the Mexican legend needs to start his climb up the WWE ladder.
Where Sin Cara seems to struggle most is in matching his style to the WWE mode of combat that Vince McMahon and his writers seem to favor. He became a legend south of the border by utilizing a high-flying, high-impact style that doesn't work as well with the typical WWE superstar.
Matching him up with the likes of Mysterio, Bryan and Kidd would allow him to revert to what made him famous. Eventually, working with these more WWE-ready foes would allow him to find a way to blend his existing abilities with the techniques that WWE wants from its main-eventers.
Evan Bourne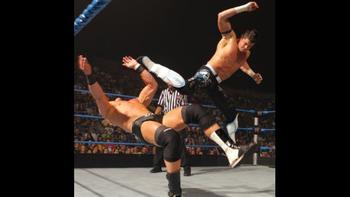 courtesy of wwe.com
Evan Bourne has suffered from some of the same issues as the other stars mentioned previously.
He's had injury issues like Mysterio, has been forced to match a high-flying style to the more grounded template of other WWE stars just as Sin Cara has, and, like Tyson Kidd, has spent long periods of time off of television when the creative team couldn't think of any way to get him in the ring.
Bourne is also a fan favorite, making him a natural babyface for the division. Along with Mysterio, he would draw cheers from the crowd, which otherwise might tend to think of cruiserweight matches as "jayvee" entertainment.
Yoshi Tatsu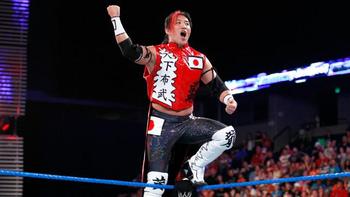 courtesy of wwe.com
Yoshi Tatsu got his start in New Japan Pro Wrestling. Some of WWE's biggest superstars have spent time in Japan, and only reached the pinnacle of their profession after learning new skills in the East.
Chris Jericho, Brock Lesnar and Vance Archer are just a few WWE stars who polished their skills in NJPW.
There has to be a reason that Tatsu has been retained on the WWE roster since 2007, even though he has never had a real high-profile match or been in contention for any of WWE's title belts. Clearly, Yoshi has skills that the WWE Universe hasn't had a chance to see yet.
Re-establishing the cruiserweight division would make a home for people like Tatsu, who might only need a venue in order to catch on. At worst, Tatsu could provide a credible opponent for the likes of Tyson Kidd, Rey Mysterio and the rest of the division.
Even in his limited action thus far, Tatsu has shown flashes of exciting in-ring ability. Having similar opponents to work with could only help speed up the Japanese star's development.
Justin Gabriel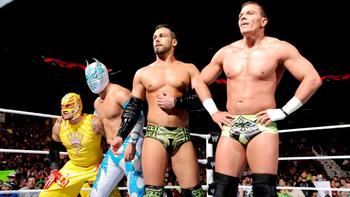 courtesy of wwe.com
When the rookies from the first season of WWE's NXT show invaded Raw as The Nexus in 2010, Wade Barrett was the front man, but Justin Gabriel was the hit man. Each time Nexus attacked an unsuspecting foe, the attack went on until Gabriel climbed to the turnbuckle and hit the foe with his spectacular 450 splash finishing move.
Since the dissolution of The Nexus, Gabriel has struggled to find a place on WWE television. His mat work is solid to spectacular, but he just hasn't seemed to make a connection with the fans.
Currently, he and Tyson Kidd have made several appearances as a tag team, but they don't seem to be getting much traction with the audience, even with the apparent elevation of the WWE Tag Team Championship belts.
Gabriel would benefit from a newly-formed cruiserweight division. His finishing move and martial-arts style offense would be better suited for matches with smaller foes. He would have a chance to connect with the audience, and has proven that he could be a babyface or a heel if given the opportunity.
WWE needs to fill TV time, and there are a bevy of smaller superstars on the roster who could help them do so. Fans are looking for something different, and a cruiserweight division would give them something new to watch.
Whole new rivalries could be established, and a new fan base might be the result. It's time for WWE to dust off the Cruiserweight Championship belt.
Keep Reading