Minnesota Twins: 6 Takeaways from the Denard Span to Washington Nationals Trade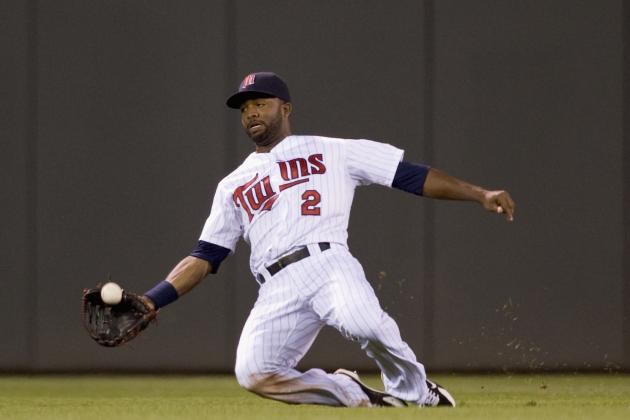 The Minnesota Twins have traded centerfielder Denard Span to the Washington Nationals for right-handed pitching prospect Alex Meyer.
It was a deal the team had to make.
First of all, Minnesota has Ben Revere, a budding star, in the outfield and is lacking pitching depth. While Meyer, 22, will not make an immediate impact next season, he played Class A ball last year, he could help bolster the Twins pitching staff as soon as 2014.
By trading Span, the team loses a leadoff man that is patient at the plate and has a career .284 batting average and .357 on-base percentage.
By acquiring Meyer, however, they get a player with a large frame (6'9", 220) that delivers three quality pitches.
In the end, this is a smart move by GM Terry Ryan. He used his best asset to get the most in return, not just a player that can play right away.
Begin Slideshow

»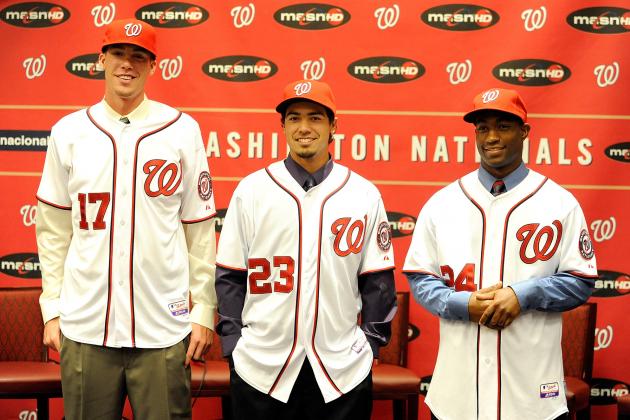 Twins Daily's Parker Hageman had an excellent breakdown on Alex Meyer following the trade.
In it, he quotes Fangraphs.com, which broke down Meyer's three pitches: a 97-98 mph fastball, a hard slider that breaks late and a changeup that has a lot of movement.
Meyer's primary concerns are the consistency in his mechanics, which can be difficult to adjust given his large frame.
He also quotes Baseball America's Aaron Fitt as saying that the former University of Kentucky star has a lot of potential, but it comes with the risk that he is not able to iron out his mechanics.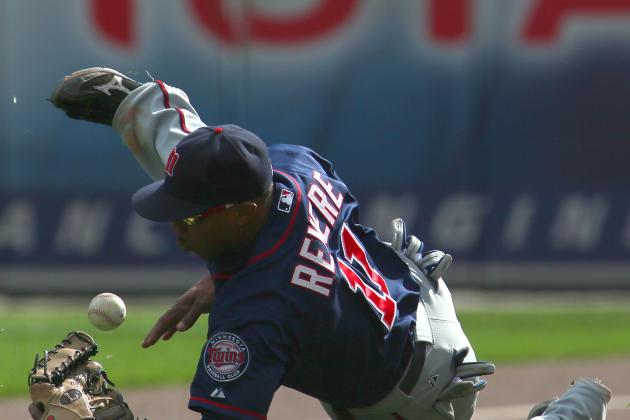 Ben Revere can get to just about any ball he wants to in the outfield. There are no concerns there.
The main concern is with his arm strength.
Early in his career, he looked like baseball's version of Chad Pennington out there. He showed signs of improvement last season, however, and his ability to get to ball most players would let drop may offset his inability to throw out runners from deep center.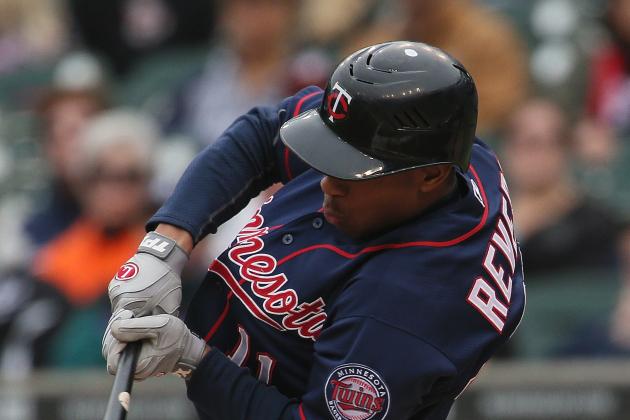 Towards the end of the year, there was a mini-batting title chase between Revere and catcher Joe Mauer. Both players were hovering above .300 with Revere in the two-hole and Mauer batting third.
When Span went down with injury, however, Revere's average dropped below .300.
Revere is significantly less patient at the plate than Span and has a propensity to swing at poor pitches earlier in the count, leading to infield groundouts.
Perhaps with another offseason under his belt, Revere can improve upon his pitch selection and translate the numbers he had as the No. 2 hitter to the leadoff spot.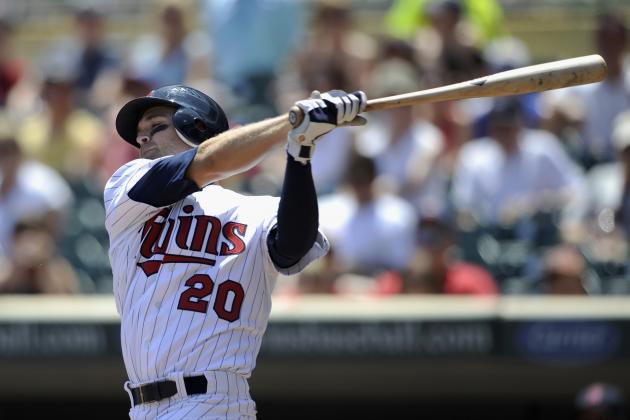 The Twins rotated a couple players through the No. 2 spot with Span out and nobody stuck.
Darin Mastroianni, Jamey Carroll and Alexi Casilla were the primary candidates.
Mastroianni is quick, but does not hit for a high enough average. Carroll isn't really known for his bat and isn't a long-term solution anyway. Casilla is no longer on the team.
A sleeper here may be Brian Dozier, who struggled in the big leagues last year, but was a proficient hitter in the minor leagues.
His success would fill two holes for Minnesota: shortstop and table setter.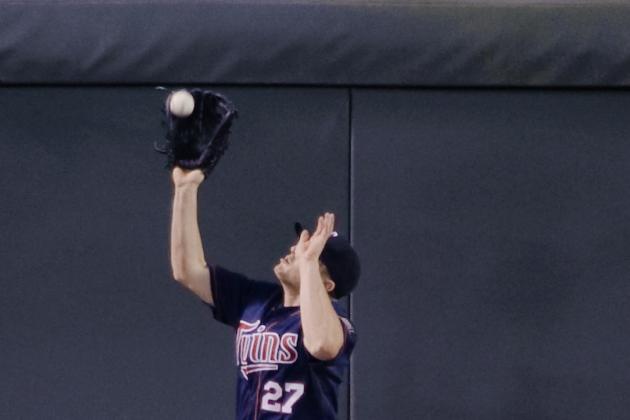 Right field is less of a problem for Minnesota: Trevor Plouffe, Darin Mastroianni and Chris Parmelee can all play right.
Nobody's a clear-cut solution, however.
Plouffe showed some power last year, but even if he proves to be a home run hitter all year, he may be better off at third base. Jamey Carroll probably isn't an everyday player at the hot corner, and Joe Mauer probably isn't a solution there—although it has been suggested.
As mentioned in the previous slide, Mastroianni is a fast and can get to almost anything hit in the outfield, but is a serious question mark with the bat.
At this point, Parmelee is probably the best option. He could platoon with the M&M boys at first and play right on the other days.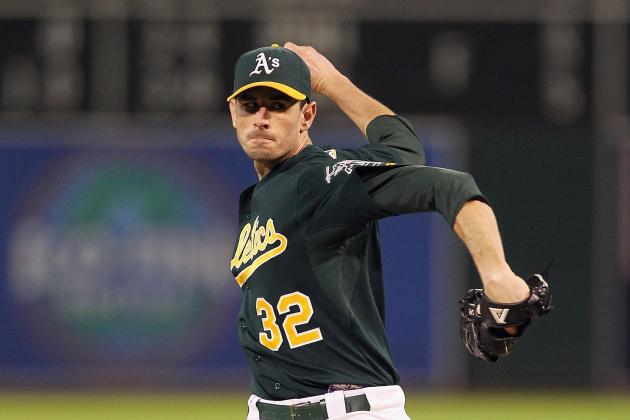 Meyer is not going to help the Twins rotation woes this season, meaning that there are still four spots to fill.
Sam Deduno, Cole De Vries, PJ Walters, Kyle Gibson and even Nick Blackburn will all probably get a crack at it next season due to the amount of spots open and the price tag on most free-agent pitchers this offseason.
It would be unwise to rely on the current players to fill out the rotation given the team's pitching performance last season. While Zack Greinke and Dan Haren may be reaches, Anibal Sanchez, Brandon McCarthy and Brett Myers are all viable options.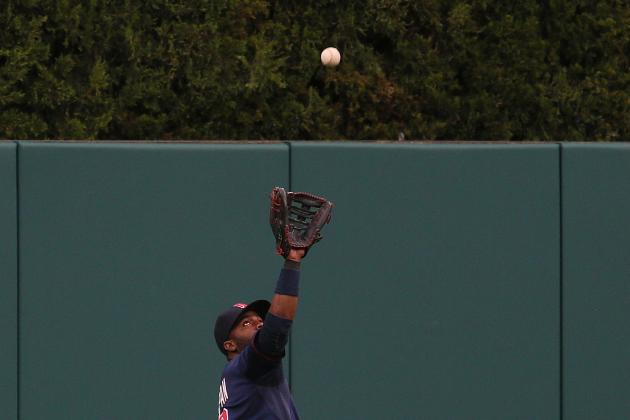 Don't fret about this trade.
The Twins may have traded a fan favorite without getting a starter for next season in return, but they used their most valuable asset to get a player that could develop into something special in the future.
There is still work to be done, but this is a step in the right direction.
Tom Schreier covers the Twins for Bleacher Report and writes a weekly column for TheFanManifesto.com.