Ranking the Mets' 5 Biggest Needs for the Winter Meetings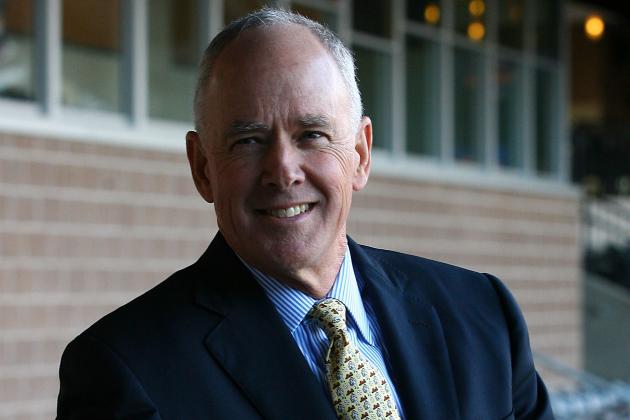 From December 3 through December 6, baseball teams and their front offices will be traveling to Nashville for the annual Winter Meetings. During those days, general managers and player agents will talk amongst each other and discuss potential trades and signings.
Sandy Alderson and his staff will very likely be quite active as the Mets try to improve their roster for the 2013 MLB season. With just 74 wins this past season, the Mets will have some work to do and will look to make various moves at the right prices in order to progress.
With the Winter Meetings only a few days away, here are the Mets' five biggest needs for the Winter Meetings.
Begin Slideshow

»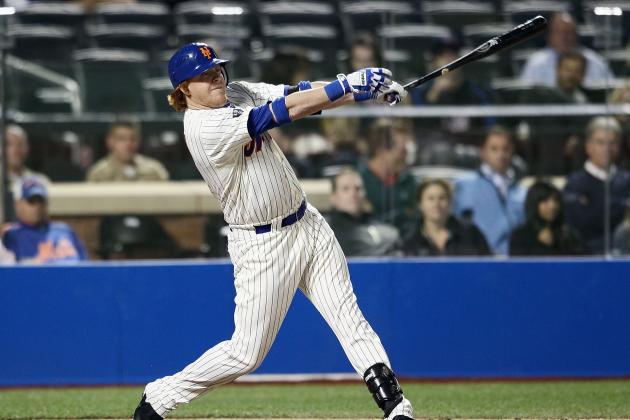 The position players on a baseball team's bench are often overlooked. However, in certain situations, those players can make a big difference when it really matters most.
A team's bench will not be exactly the same for an entire season, due to how everyone plays and injuries in particular. The Mets' most notable bench players last season included Mike Baxter, Ronny Cedeno, Mike Nickeas, Justin Turner and Jordany Valdespin. Players like Jason Bay, Scott Hairston and Kirk Nieuwenhuis were not bench players specifically because they started games more often than not.
Among that group, Baxter, Turner and Nieuwenhuis will all return in 2013, with Nieuwenhuis likely to be the Mets' Opening Day center fielder. Nickeas and Valdespin are also still in the Mets' organization, but more likely than not, both will begin the 2013 season in the minor leagues.
With this being said, the Mets will have to construct a new bench for Opening Day. Typically, a team's bench will include a backup catcher, a corner infielder, a middle infielder and two outfielders.
The backup catcher has yet to be decided because the Mets will try to pursue a new right-handed hitting catcher to either start or platoon with Josh Thole. Turner for one can play all four infield positions, which increases his value to the Mets' bench that much further. With Cedeno not expected to re-sign, the Mets will need to find a replacement for him that can play both second base and shortstop very well.
With Baxter being one of the Mets' backup outfielders, the Mets could either have Jordany Valdespin as the other backup outfielder or look to sign a more natural outfielder to fill the void. In the case of Valdespin, it would make more sense for him to play every day in the minor leagues and improve his hitting than for him to be an almost exclusive pinch-hitter for the Mets when he was overmatched at the plate a season ago.
Look for the Mets to sign a new backup middle infielder and possibly a backup outfielder as well.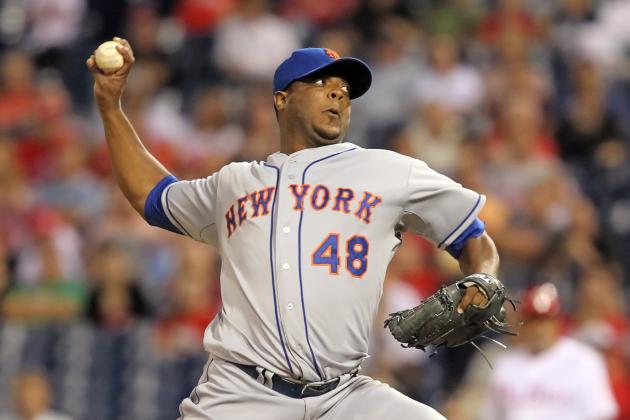 This area is more or less a longshot, but still an area that the Mets could use an upgrade in.
The Mets' closer as of right now is still Frank Francisco, but the fact of the matter is that Francisco had a poor 2012 season and the Mets could always use a better closer than him to improve the bullpen in itself.
Signed to a two-year, $12 million contract last offseason, Francisco went 1-3 with a career-high 5.53 ERA in in 48 appearances. Despite his 23 saves, he gave up 26 earned runs and 47 hits in 42.1 innings pitched, which is not particularly good and not the kind of performance that the Mets were expecting out of him.
Francisco's season was also marred by a stint on the disabled list with an oblique injury that lasted almost two months and multiple emotional outbursts. There was also the time when he called out the Yankees, which led to teammate Tim Byrdak bringing a live chicken into the clubhouse.
Francisco has not exactly had the greatest career track record as a closer, with his 25 saves in 2009 being his career high. Thus, a better season from Francisco in 2013 is not something that the Mets and their fans should necessarily expect.
If the right kind of deal or signing could possibly occur, the Mets should listen in. Sure, they are already paying Francisco a considerable amount of money, but the Mets' bullpen will probably still have issues next season if he is closing. Again, a new closer is not particularly likely to happen this offseason, but nonetheless an improvement the Mets could make.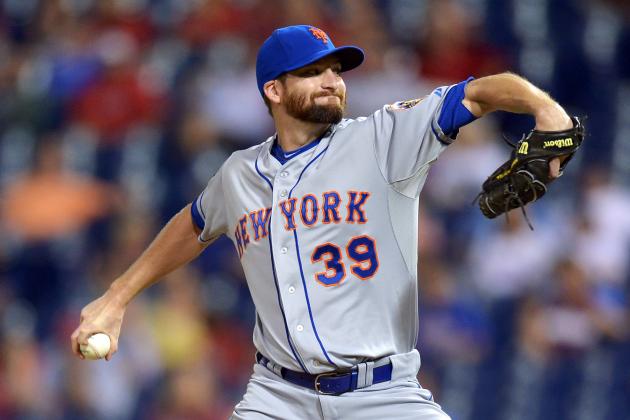 Besides just the closer role, the Mets' bullpen altogether needs a makeover once again. This will continue the recent annual trend of completely remaking the Mets' bullpen each offseason.
The Mets' bullpen was not particularly good in the 2012 season and thankfully a few of its members, such as Ramon Ramirez and Jon Rauch, will not be returning in 2013. The Mets' bullpen was second to last in all of baseball last season with a 4.65 ERA. Only the Brewers had a worse bullpen and not by much with a 4.66 ERA. The Mets' bullpen's 19 blown saves was also not good as well.
As of right now, likely candidates for the Mets' 2013 Opening Day bullpen include Frank Francisco, Bobby Parnell, Josh Edgin and Robert Carson. Jeremy Hefner could once again be the Mets' long reliever and make occasional spot starts like he did this past season. If Hefner is included, that would be five spots in the Mets' bullpen, which could leave two spots up for grabs.
One of those spots could be filled by either Jeurys Familia or Jenrry Mejia. Both have had more experience as starting pitchers, but due to the Mets' depth in starting pitching, plus the fact that both of these pitchers are best known for their fastballs, both are more likely to become relievers in the long run.
Familia and Mejia are rather similar as pitchers, so it would be reasonable to expect one to be in the Mets' bullpen and the other to possibly get traded. Mejia though would be the better trade option between the two because he would likely get the Mets a better deal in return, due to the fact that he pitched in the Mets' bullpen for much of 2010 and also has more minor league experience as a starter. Nonetheless, both hurlers could end up becoming future closers down the road, whether it be with the Mets or for another team.
Assuming one of Familia or Mejia is in the Mets' bullpen to start the season, the Mets would then have a long reliever (Hefner) a right-handed short reliever (Familia or Mejia), a left-handed short reliever (Carson), a right-handed set-up man (Parnell), a left-handed set-up man (Edgin) and a closer (Francisco). The final spot is one that will likely be given to someone on the open market that the Mets will try to sign to a relatively cheap one- or two-year contract.
It's definitely possible that the Mets will sign a new reliever during the winter meetings. It may not be a new closer, but hopefully it will be someone that can help the Mets' bullpen improve.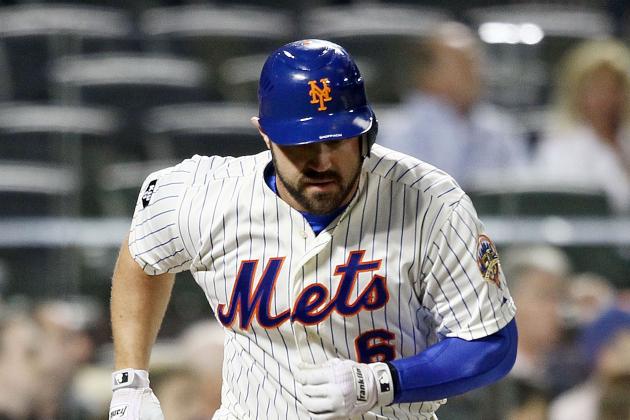 One of the Mets' biggest needs is a new right-handed hitting catcher to either platoon with or start over Josh Thole. Mike Nickeas did not do a particularly good job in 2012, which led to Kelly Shoppach being acquired last August. Shoppach played well down the stretch, but is not that likely to re-sign with the Mets. Furthermore, Thole had a very poor season himself, so the Mets will need to find some sort of upgrade behind the plate.
Other notable free agent catchers on the open market besides Shoppach include Russell Martin, Rod Barajas, Miguel Olivo, A.J. Pierzynski, Chris Snyder and Yorvit Torrealba. This list is not particularly good, despite Martin and Pierzynski being All-Stars during their careers. It's unknown whether the Mets will go after any of these catchers for sure, but they will likely be on the team's radar during the Winter Meetings.
The Mets could also acquire a right-handed hitting catcher through trades. JP Arencibia, John Buck and Travis D'Arnaud of the Blue Jays, Jarrod Saltalamacchia of the Red Sox, Carlos Santana of the Indians and Kurt Suzuki of the Nationals could all be possible trade options. If a switch-hitter like Saltalamacchia or Santana were to be traded for, that would almost certainly send Thole to the bench.
Look for the Mets to either sign or trade for a new right-handed or switch-hitting catcher during the Winter Meetings.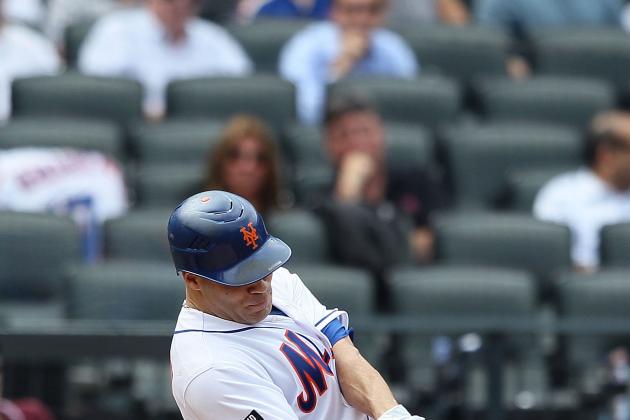 Despite hitting 20 home runs last season for the Mets, Scott Hairston is not likely to get re-signed for the future. With the Mets outfielder already including left-handed hitters such as Lucas Duda, Kirk Nieuwenhuis and Mike Baxter, it's crucial that they sign or trade for at least one young and proven right-handed hitting outfielder.
The Mets last season struggled mightily against left-handed pitching. The struggles would have been much worse though if not for the presence of Hairston and David Wright in the lineup, who were the Mets' only two right-handed hitters with power.
With the underachieving Jason Bay now no longer a part of the Mets, the need for a new right-handed hitting outfielder has grown even more and will be the Mets' first and most important task on their agenda for the Winter Meetings.
The current group of free agent right-handed hitting outfielders is not vast by any means. The only notable right-handed hitting outfielders include Hairston, Ryan Ludwick, Cody Ross and Delmon Young. Switch-hitters Nick Swisher and Shane Victorino are both free agents as well.
The trade market though is more likely the way the Mets will acquire a new outfielder. Rajai Davis and Anthony Gose of the Blue Jays, Jeff Francoeur of the Royals, Josh Willingham of the Twins, Peter Bourjos of the Angels, Giancarlo Stanton of the Marlins, Michael Morse of the Nationals, Corey Hart of the Brewers, Justin Upton of the Diamondbacks, Dexter Fowler of the Rockies and Hunter Pence of the Giants are all names that the Mets and their fans should pay attention to during the Winter Meetings.
Not all of these outfielders will necessarily be on the trading block for sure, but if the Mets end up trading for a right-handed or switch-hitting outfielder, it will likely be one of these outfielders. Any of these outfielders though would make the Mets' outfield better than it ever was in 2012.