5 Ways Denard Span Will Impact the Washington Nationals' Lineup in 2013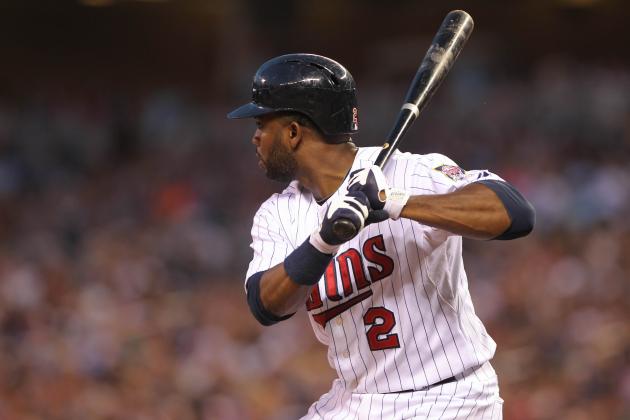 According to Ken Rosenthal of Fox Sports, the Washington Nationals have acquired center fielder Denard Span from the Minnesota Twins in exchange for pitching prospect and 2011 first-round pick Alex Meyer.
The move comes as no surprise for the Nationals, as they've been linked with Span since a July 2011 rumor that would have sent closer Drew Storen to Minnesota.
The Nationals also filled a void in center field that they've been looking to fill for over a year.
With their effort to sign B.J. Upton spoiled by the Atlanta Braves, Span comes in as a much cheaper option than Upton, or fellow free agent Michael Bourn.
Span will make an impact on the Nationals' lineup in several ways as they enter the 2013 season and beyond.
Begin Slideshow

»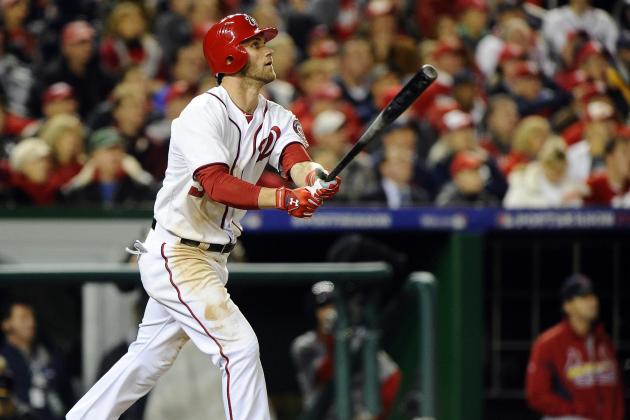 Span will have an impact in solidifying the center field spot, allowing Jayson Werth and Bryce Harper to remain in the corner outfield positions.
Harper spent most of the 2012 season in center field for the Nationals and performed well.
Harper committed just four errors on the season in 92 games while playing center field. The Nationals' phenom was also able to show off his arm, recording four outfield assists from center.
Jayson Werth also had limited time in center for the Nationals, as he played 11 games there while recording just one error. However, Werth is more comfortable in right field, while Harper could hold his own while playing in left.
The arrival of Span keeps both Harper and Werth in their natural positions while giving a defensive upgrade in center field.
Span's speed also gives him a range factor (outfield assists + putouts / by nine innings) of 2.86 in his career.
By comparison, Werth's range factor in center was 1.51 in 2012, while Harper logged a 2.57.
Either way, the Nationals outfield will be much better with Span patrolling center field.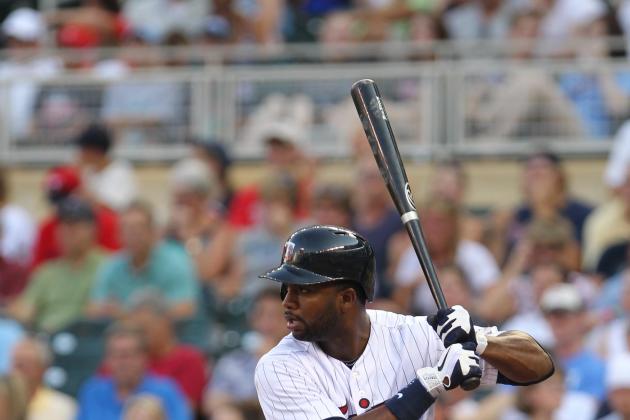 For several seasons, the Nationals have also been looking for a solid top-of-the-order hitter who can get on base for the middle of their lineup.
They finally have their answer in Denard Span.
For his career, Span has a .357 on-base percentage, which would have finished second on the Nationals behind Werth (.387 OBP) in 2012.
While Werth had a better on-base percentage than Span, the newly acquired outfielder is more of a prototypical leadoff hitter than Werth.
With the addition of Span, Werth can also slide into the second spot in the batting order. With Span being an on-base machine, Werth should be able to drive in more runs and live up to, or at least come close to, his lofty $16 million salary in 2013.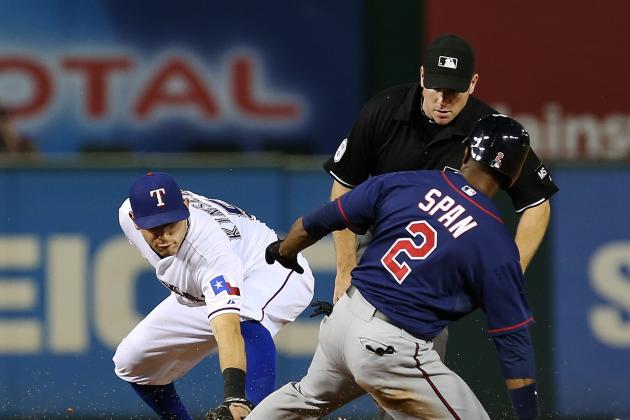 The Washington Nationals were a middle of the road team when it came to stolen bases in 2012 with a total of 105.
With the addition of Span, that number should increase, as his speed gives the Nationals more opportunities to run.
Span has recorded double-digit steals in four of his first five major league seasons. The only season in which Span didn't get ten or more steals was when he suffered a concussion and was limited to 70 games in 2011.
With a career-high of 26 steals as recently as 2010, and a 76 percent (90-of-118) success rate over his career, Span's base-stealing prowess should prevent the Nationals from becoming a station-to-station team.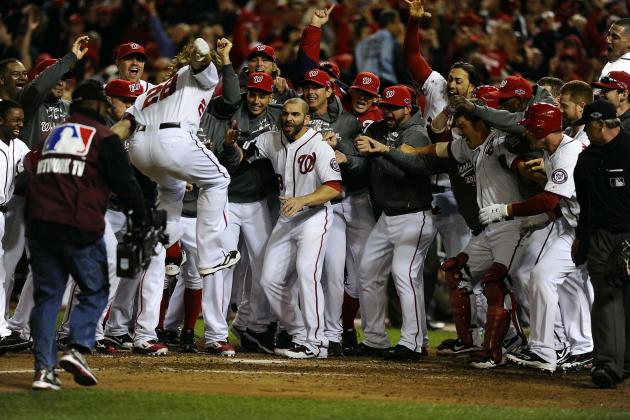 The picture you see here is a bunch of happy Nationals. How do you make a group of happy Nationals even happier?
By scoring more runs.
I've already gone over how Denard Span can help the Nationals' lineup piece-by-piece, however, it's Span's total package that has made him so appealing to general manager Mike Rizzo.
During his time with the Twins, Span would routinely find a way to get on first, steal second base, and with his speed, make it to home plate on a single.
That would mean that several players will benefit from his presence, and the results should be a more potent offense for the Nationals.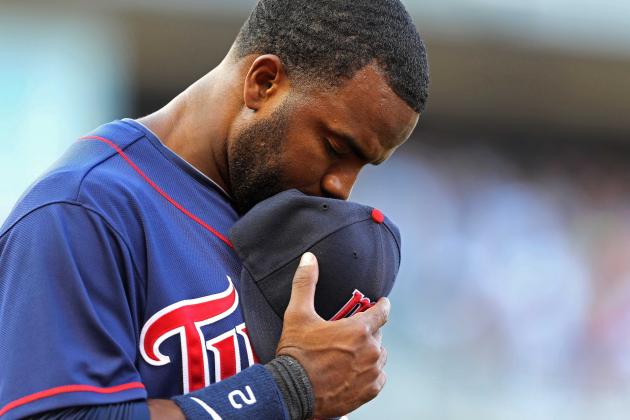 The impact of Span in the Nationals' lineup not only makes sense on the field, but off of it as well.
As mentioned before, the Nationals were interested in center fielder Michael Bourn from the Atlanta Braves, as well as B.J. Upton (who signed with the Braves on Wednesday).
Signing either of these players would have resulted in a large chunk of cash and would have handcuffed the Nationals with their ability to add another player.
With Span being signed through 2014 ($4.75 million in 2013, $6.5 million in 2014, and a $9 million team option in 2015), the Nationals can now look to upgrade in other areas.
The trade for Span came at a hefty price for the Nationals, as they gave up their top pitching prospect in Alex Meyer.
But the Nationals are a team built to win now, and adding Span could be the final domino before they go all in to avenge a disappointing finish in 2012.