8 Superstars Who Should Become the Next WWE King of the Ring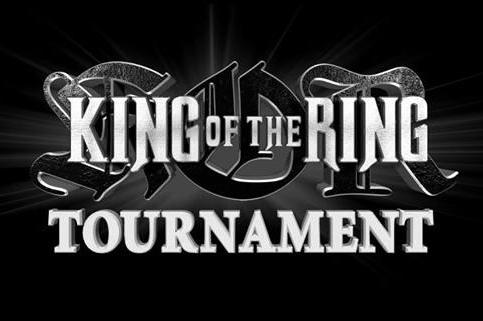 King of the Ring logo. (Courtesy of bleacherreport.com)
Since 1985, WWE's King of the Ring tournament has been one of the most elite and prestigious competitions ever held in wrestling. From notable names such as Harley Race to Triple H to Stone Cold Steve Austin, the tournament would almost always guarantee the winner would become a future legend or a top name in the business.
It was held as an annual event from its inception in 1985 to 2002, where it even received its own pay-per-view for close to a decade. It was brought back every two years starting in 2006 but hasn't been revived since 2010 for some strange reason.
It was exactly two years ago today that Sheamus was crowned the newest king of the WWE after defeating seven of WWE's most promising stars on an edition of Monday Night Raw. Although his King Sheamus gimmick failed shortly thereafter, he would go on to become one of the longest-reigning World Heavyweight Champions in WWE history.
I find it both incredibly appalling and disappointing that the tournament has yet to be brought back, as it could easily make a three-hour edition of Raw worth watching again. If it was to be revived in the foreseeable future, I'd hope to see one of these eight rising stars claim the royal throne.
Begin Slideshow

»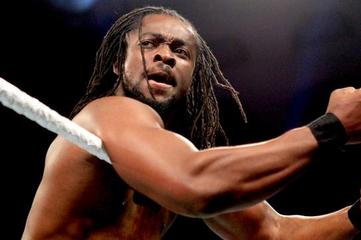 Kofi Kingston (Courtesy of WWE.com)
If there's any one Superstar that's been waiting to break through the glass ceiling in WWE for quite a while now, it's Kofi Kingston. He has all the potential in the world, but it's the inconsistent pushes he's received in recent years that have held him back.
Sure, he may be Intercontinental Champion at the moment, but don't expect him to be put in the World Heavyweight Championship picture once he loses the belt. He's held that prestigious prize three times prior, so I don't see how this time will be any different.
However, winning the King of the Ring tournament could launch him to new heights as a singles competitor. He was eliminated early on from the tournament that last time it was held in 2010, but I could most definitely see the Boom Squad leader as a viable contender to the crown.
Besides, how awesome of a title would King Kofi Kingston be? The initials may not work all that well in today's PG environment, but the name itself sounds pretty darn cool.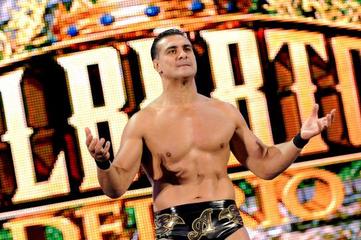 Alberto Del Rio (Courtesy of WWE.com)
As much as you may despise him, there's no denying that Alberto Del Rio has chalked up quite the list of impressive accolades since arriving in WWE over two years ago. From Royal Rumble winner to Mr. Money in the Bank to becoming a two-time WWE Champion, it seems as if Del Rio has accomplished almost everything there is to achieve in WWE.
That is, except for winning the King of the Ring tournament, of course.
Although he participated in 2010's event, he came up short to John Morrison in the semifinals following a distraction from Rey Mysterio. Del Rio has grown a bit stale over the last year, so winning this prestigious tournament could certainly help reinvigorate his character.
Since he always deems himself Mexican royalty, it would only make sense to crown him the new king of the WWE. If the tournament was ever to be brought back, don't count out Alberto Del Rio as a potential winner.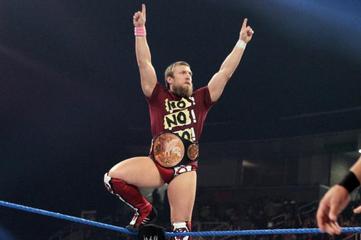 Daniel Bryan (Courtesy of WWE.com)
It's hard to think of someone who's had a better year thus far in WWE than Daniel Bryan, who has evolved tremendously since the start of 2012. He may have had the World Heavyweight Championship back in January, but he certainly didn't have any charisma at the time.
Bryan has come a long way since the last King of the Ring tournament in 2010, where he was eliminated by Alberto Del Rio in the first round. He's gradually become one of the most enjoyable acts in wrestling today, which is something I never thought I'd say two years ago when he was first starting out.
While he may be currently involved in the tag team division alongside Kane, look for the American Dragon to shine in singles competition once the tandem disbands. Crowning Bryan as the next King of the Ring would only enhance his already extremely entertaining act.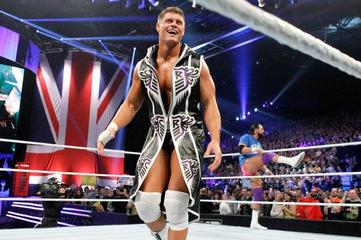 Cody Rhodes (Courtesy of WWE.com)
Similar to the aforementioned Superstars, Cody Rhodes was also one of the eight participants in 2010's King of the Ring tournament. Despite being knocked off in the first round, he still had an impressive showing against John Morrison and looked strong in defeat.
During his lengthy run as Intercontinental Champion late last year, Rhodes seemed primed for bigger and better things once he dropped the strap. However, some lackluster booking of his character has delayed his inevitable main-event push, but it'll come once Rhodes proves to officials and fans alike that he's ready for a run with the World Heavyweight Championship.
Over the course of 2012, Rhodes has lacked direction, but a King of the Ring win could most definitely get his singles career back on track. King Cody could feud with some top names before finally capturing the golden prize.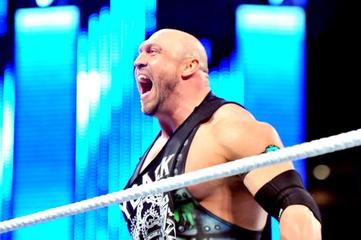 Ryback (Courtesy of WWE.com)
At this point two years ago, Skip Sheffield was put on the shelf indefinitely after suffering a serious ankle injury a few months prior. It wasn't until this past April that Sheffield resurfaced on the SmackDown brand as Ryback and has been an unstoppable force ever since.
Although Ryback will be headlining his third consecutive pay-per-view event in December, it's highly unlikely he'll be closing out 2012 as the WWE Champion. That being said, WWE should continue to book Ryback as a dominant force going forward despite his numerous losses on pay-per-view, and a King of the Ring victory would be the best way to rebuild the Sin City Cyborg.
Shortly following his WWE debut over a decade ago, Brock Lesnar emerged victorious in the 2002 King of the Ring tournament and went on to become WWE Champion two months later. Why not have Ryback follow in the Next Big Thing's footsteps?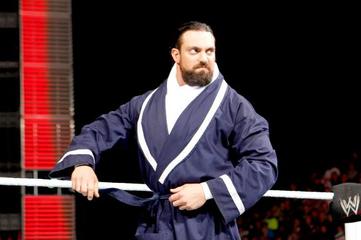 Damien Sandow (Courtesy of WWE.com)
Of all the new stars to be introduced this year, Damien Sandow has intrigued me the most. To think that this guy used to be a forgettable tag team wrestler a number of years ago absolutely amazes me, as he's completely revamped his character since we last saw him.
Sandow is solid in the ring and brilliant on the mic, so he possess all the tools to become an ultimate success in WWE in due time. While his gimmick is just as excellent, many people see it as a rehash of Triple H's former peronsa, Hunter Hearst Helmsley, from the mid-90s.
Even if it is somewhat similar, Helmsley went on to win the 1997 King of the Ring tournament and become one the most legendary names in WWE history. If Sandow was to win the prestigious tournament, I'd expect great things for his bright future as well.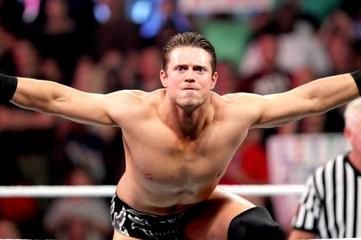 The Miz (Courtesy of WWE.com)
Not only did the Raw that occurred two years ago today mark the return of the King of the Ring tournament, but it was also the night The Miz successfully defended his WWE Championship for the first time. In the night's main event, Miz defeated Jerry Lawler in a TLC match to maintain possession of the belt, the first of many successful title defenses for the Awesome One.
Although Miz hasn't accomplished much since dropping the golden prize last year, he's currently undergoing a gradual face turn that will ultimately see his character better than ever. It's been so far so good for the former reality star, but a King of the Ring victory could solidify his status as a fan favorite and get him back into the World Title picture where he belongs.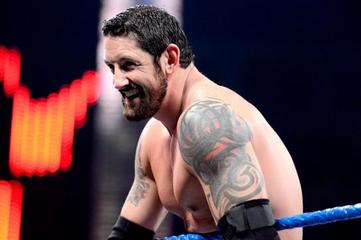 Wade Barrett (Courtesy of WWE.com)
Wade Barrett has shown tremendous potential since debuting in WWE in February 2010. Despite his impressive accolades as part of the Nexus and Corre, respectively, Barrett has yet to win a World Championship in WWE, but it's only a matter of time before it comes to fruition.
One of my fondest memories of the King of the Ring tournament was during 2008's installment, where William Regal inserted himself into the brackets and shockingly emerged victorious. Although his strong push as Raw general manager and 2008 King of the Ring winner came to an abrupt end about a month later, it was still very fun while it lasted.
Given his British background, Barrett could also make one hell of a king if he were to win the tournament. Not only would the crown fit him to perfection, but it would take him one step closer to becoming the first-ever English-born World Champion in WWE history.
Is Wade Barrett the next king of the WWE, or are one of the other listed seven Superstars worthy of the crown? Is there another potential winner of the King of the Ring tournament once it eventually returns that I failed to mention?
Be sure to drop a comment below with your thoughts on a possible return of the King of the Ring tournament and who you'd like to see participate in it. As always, your criticism and overall feedback on my latest piece is welcomed and greatly appreciated.
GSM out.
Visit my website at Next Era Wrestling, like me on Facebook and listen to my SAVE US GSM radio show every Wednesday night at 10/9c for more of my thoughts and writings, along with WWE/TNA news, reviews, recaps and more.
Listen to internet radio with Spoilerspodcast on Blog Talk Radio