Everton vs. Arsenal: 5 Things We Learned from Draw at Goodison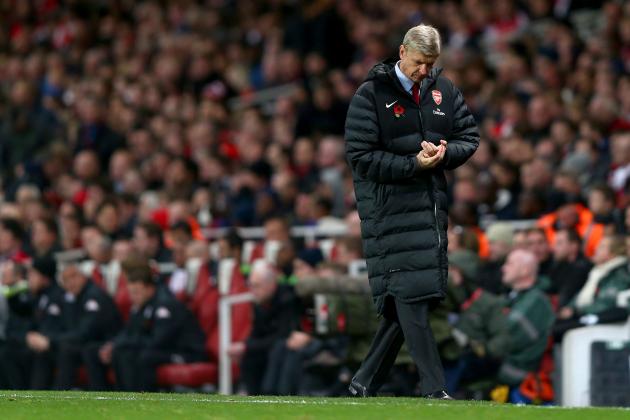 With both sides sharing the spoils following their Liverpool encounter, both Everton and Arsenal remain poised to fight it out for a top-four finish this season after what was a closely fought fixture.
The Gunners may have shown the initiative to take an early upper hand, but Evertonians will be encouraged to see that their club have the resolve to strike back from a goal down, claiming a result against tough opposition.
Having lost this particular battle last season, David Moyes will have plenty of positives to take from the match, while a point at Goodison Park is also no small feat for Arsene Wenger and his men.
As is necessary to the evolution of any top-flight side, both managers will have things to take from this match, both positive and negative, learning from their apparent weaknesses as well as their strengths.
Begin Slideshow

»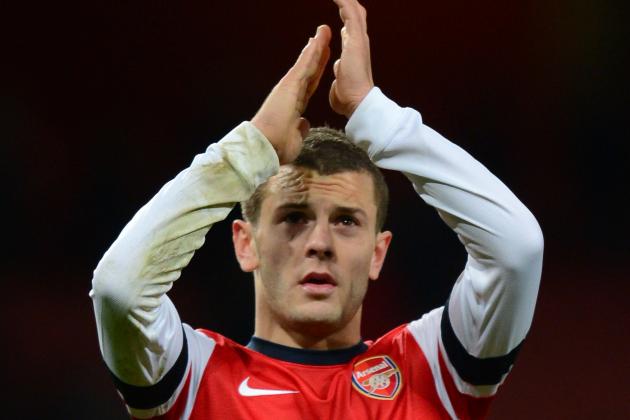 As the Daily Mail understands, Jack Wilshere, probably the most beloved of Arsenal youth products among Gunners fans for quite some time, is set to undergo talks regarding a new contract with his boyhood club.
However, a particularly interesting piece of information mentioned quite frequently of late is the talk that, despite his age of just 20 years, the boy wonder could be preparing to take over captaincy of the club.
Having already made a veritable break into the England national team prior to the injury setback suffered a year ago, it's clear that Wilshere holds talent and bags of potential.
That being said, the ability to lead—and well, at that—is a trait held by an altogether more minute percentage of footballers.
Going on the performance against Everton, Wilshere showed that not only is his return from injury coming along very well, his renewed presence among the Arsenal midfield is edging toward invaluable status.
Not just a solid asset going forward, the youngster is willing to put in the graft and track back in defence for the side he's grown up in, showing more and more qualities of a future Gunners captain.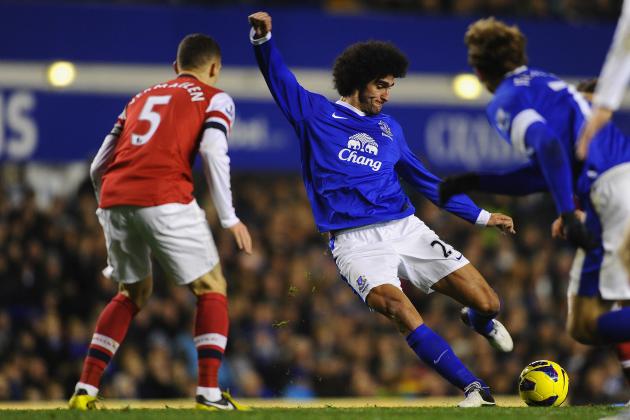 It's no secret that the increased emergence of Marouane Fellaini this season has been one of, if not the most talked-about aspect of Everton's fine start to the Premier League season.
Countless times has a star shone oh so brightly only to fail in coming up with the goods when it really matters, but the Belgian midfielder has been nothing if not consistent for the Toffees in the last three months.
Fellaini's presence in the air is but one of the finer attributes of the lanky midfielder, holding a gifted playmaking brain as well as a knack for the odd goal, as was shown against Arsene Wenger's men.
Regardless of their disappointing start to the season, Arsenal are one of the biggest clubs in the English top flight and can hold their own against a lot of Europe's giants when playing to maximum potential.
On Wednesday evening, Fellaini clutched the goal that would ultimately earn Everton a well-deserved point and continued the momentum buildup of late, showing that he's anything but a one-hit wonder.
If reports are to be believed (via Daily Mail), Chelsea are plotting a January swoop for the Toffees' star man, and Fellaini is showing the kind of form necessary to back up such prestigious speculation.
One of the more hotly discussed topics to circulate around north London this season has been the debacle regarding Theo Walcott's contract situation and whether the attacker will extend his deal with the Gunners.
As BBC Sport allege, any signing of a new deal is thought to hinge largely on assurances that Walcott will be allowed to fulfil his ambitions of playing primarily as a striker instead of on the wing.
Scoring in the first minute of the clash at Goodison Park, it would certainly appear that the Englishman has the instinct of a striker, and a record of 10 goals and seven assists this season is nothing to be sniffed at.
It's easy to forget that Walcott actually began his career at Southampton playing as a striker and was pushed out wide upon his arrival in north London.
Now a far more mature character with confidence on his side, the ball would appear to be in Arsenal's park as to whether they will offer Walcott the deal he desires lest they see him leave for free in the summer.
Along with Manchester City, Everton are one of just two teams in this Premier League campaign yet to concede more than two goals in any league fixture.
While clean sheets may not be coming as frequently as the side would like, that in itself is still a major positive for the Toffees to take from their season so far.
Sylvain Distin stood out as a major performer for the Toffees against Arsenal, while Leighton Baines had a typically strong game, providing ample width in attack as well as a staunch figure at the back.
Phil Jagielka is another of those to shine on numerous occasions in recent months, and while Wednesday evening wasn't his strongest display yet, the England international was far from calamitous.
However, it's not just the star players who have been impressive under David Moyes this season, as the likes of Tony Hibbert, Seamus Coleman, Johnny Heitinga and Phil Neville have all been more than just reliable replacements.
So, not only would there appear to be talent among Everton's defensive ranks, but depth too, setting the foundations for what has so far been a fantastic campaign.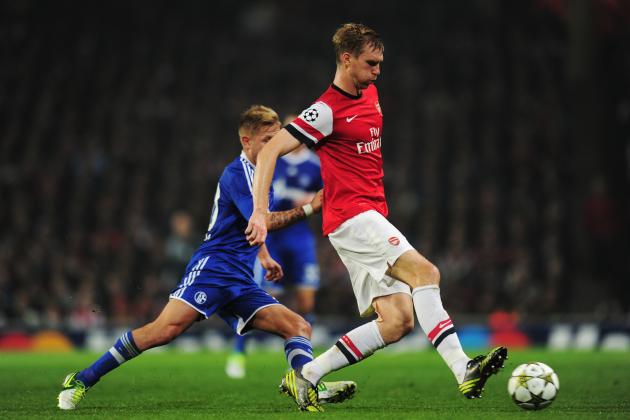 On the other side of the fence, Arsenal's defence would appear to be getting back to the stern figure that it once looked like at the start of the season.
After going through a period dubbed "The Steve Bould Effect", the influence of new defensive coach Steve Bould seemed to simmer away for a while before returning somewhat in the last few weeks.
The Fellaini goal conceded at Goodison was the first goal Arsenal had let in for three matches across all competitions, not forgetting what a hard team Everton are to face on home territory.
With Nikica Jelavic and Fellaini a constant test, Wenger's side coped well with the fourth-minute loss of Laurent Koscielny and still had the resources necessary to field a strong back four after Kieran Gibbs was reduced.
While Thomas Vermaelen isn't going through his greatest spell of form, Per Mertesacker is really showing that he has acclimated well to the Premier League.
One disappointment for the Gunners will definitely be the defensive performance of Bacary Sagna, who, while solid going forward, was exposed on far too many occasions by the Everton attack.