World Football: The World's Most Creative Footballing Side Right Now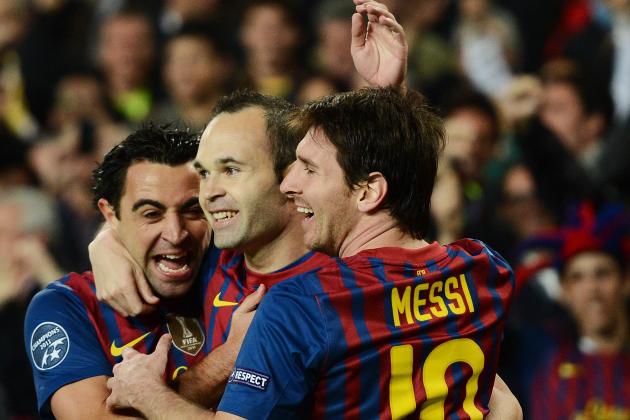 Since Spain and Barcelona proved that attractive attacking football can win titles, there has been a break-out of creative midfielders and attackers (mostly from Spain). Football has moved into a new era where attractive play rules supreme, where the best midfielders, attackers and even defenders must have a creative streak, or flair if you like, to be considered amongst the best.
Creativity cannot be learned, it is a trait that cannot be coached.
But there are players who seem to be able to cut through teams even when it seems impossible to do so.
Here is world football's most creative side.
Begin Slideshow

»
While most would consider Spain and Real Madrid legend Iker Casillas to be the most creative goalkeeper in the world at the moment, third choice Spanish goalkeeper Pepe Reina's goal kicks and ability to take on players (in his own box) make him my most creative goalkeeper at the moment.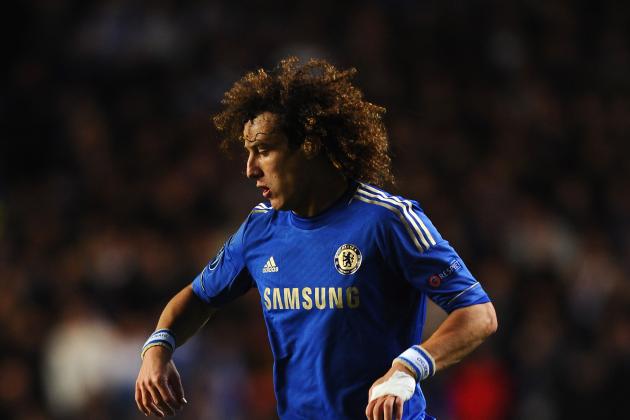 While defenders used to be the solid, unconventional type of players that existed for the sole purpose of getting their body's in the way of shots, nowadays the modern defenders possesses as much technical ability as anybody on the pitch.
David Luiz and Thiago Silva enjoy venturing forward and do so capably, while Gerard Pique was a striker at youth level and holds on to some of the skills learnt today.
To think Andres Iniesta has been the main creative force behind the most successful teams at both club and international level for years speaks volumes for the Spaniard's ability.
While Iniesta has been ably assisted by team mates at all times his creative spark is incredible, and most importantly, consistent.
Iniesta possesses the ability to pick any pass—and that means any pass—at any time. Add that to an ability to dribble defenders and defend when required and you've got a near-perfect middle man.
To think that Iniesta is still only 28 puts his ability into perspective, to the point that it also scares you a little.
This was the hardest decision to make, seeing as there is a plethora of creative midfield talent at the moment.
Xavi, Fabregas, Juan Mata, Santi Cazorla...all Spanish, and all very capable.
To break the Spanish-speaking trend, I decided to go with German playmaker Mesut Ozil (I hope Ozil doesn't speak Spanish yet). Ozil broke onto the world stage in South Africa in 2010 with his decisive passing, movement and dribbling.
Two years on and you can expect to see the same from the young German, who is now showcased at Real Madrid's Bernabau.
One of the world's very best, and most creative, Mesut Ozil is a joy to watch.
Though Andrea Pirlo doesn't possess the pace of other creative midfielders due to his age, his ability to make the ball do almost anything he wants makes him perhaps the best passer of football at the moment.
His composure and vision make him the best holding midfielder out there, and the ability to whip in dangerous set-pieces at will only adds to resume.
David Silva is perhaps the greatest playmaker in England right now.
The video speaks louder than any words I could write.
I've put these two together on the wings partly because they are both very creative players, but mostly because they would give the rest of the side a real outlet for their creativity.
Messi is a great creative footballer, always making little runs for his midfield to find and when on the ball, very unpredictable. His finishing is perhaps the most creative part of his game, the little dinks over keepers are very, very smooth.
Ronaldo is the same, with a few more eye-catching tricks in the locker.
I must say I am a huge fan of Ronaldo, and I think it's fair to say that he is more creative than his Ballon D'or rival.
Before those people who may disagree with this selection searching for which team I support, I will tell you. I do support Liverpool.
That being said I think Luis Suarez is the most creative striker in the world. His little turns, runs and sometimes over-complicated finishes are consistently great to watch and though not always the best option, they prove that Luis Suarez is extremely creative.
So often you hear commentators say "he's got that special something." That something is flair.
He's classy, and the most creative striker around at the moment.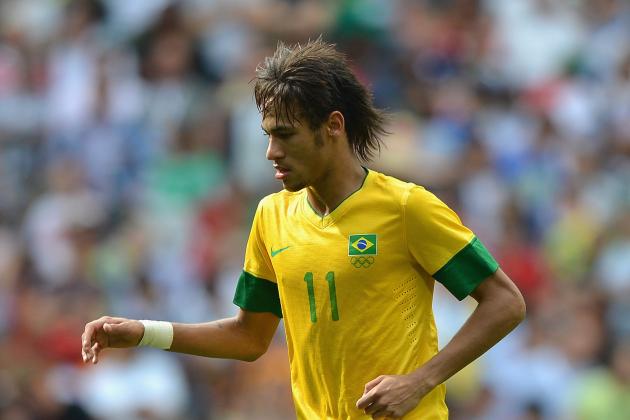 GK: Reina
CB's: Thiago Silva, Pique, David Luiz,
CM's: Pirlo, Iniesta, Ozil
CAM: Silva
RW: Messi
LW: Ronaldo
ST: Suarez
Subs: Casillas, Neymar, Ronaldinho, Fabregas, Mata, Nani, Ibrahimovic.
Not a bad side, is it...