Green Bay Packers: 5 Keys to Defeating the Minnesota Vikings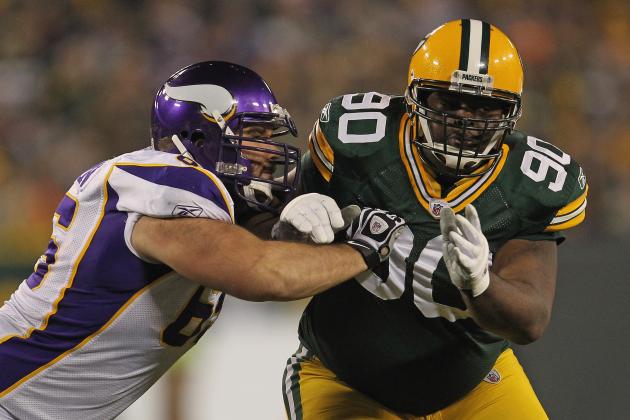 After a 38-10 shellacking to the hands of the New York Giants, the Green Bay Packers are now facing their most important matchup to date.
If they beat the Minnesota Vikings, the Packers could end up in first place in the NFC North, depending on how the Chicago Bears perform.
But if they lose, they will fall into third place behind Chicago and Minnesota.
Here are five keys Green Bay must accomplish in order for that not to happen.
Begin Slideshow

»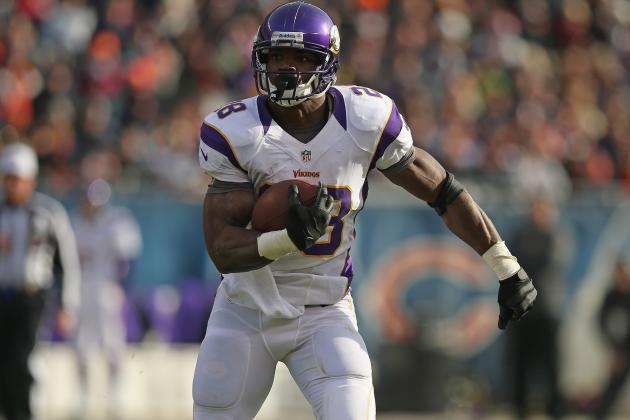 Obviously, Adrian Peterson must be limited, as he is by far Minnesota's most dangerous weapon when Percy Harvin is out. But there really is no way to stop him, especially with a mediocre defense like the Packers'.
The best way to combat his rushing attack is to put the Vikings in a two-or-more-score deficit. That will force them to put the ball into Christian Ponder's hands in order to make a quick catchup.
Ponder started out the season hot but has cooled off drastically.
Green Bay's defense would be a lot safer with Ponder attacking it as opposed to Peterson.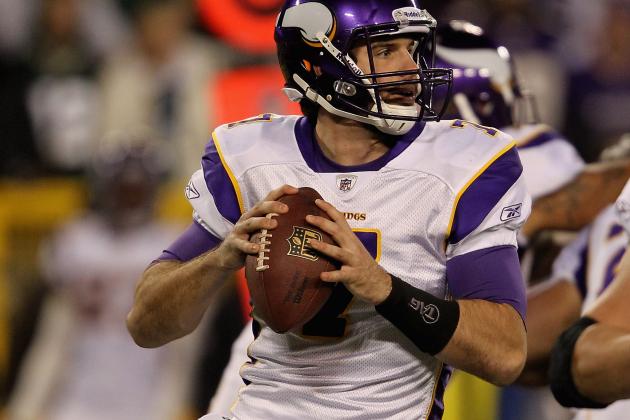 Should the Packers succeed in forcing the Vikings to air it out more than they're accustomed to, the next step would be to put a little pressure on Ponder.
He's still only in his second year and trying to learn how to pick apart NFL defenses. Like all young quarterbacks, a strong enough pass rush will make Ponder panic and throw errant passes.
Dezman Moses has played great in Clay Matthews' absence, posting two sacks, nine tackles and one forced fumble in his two starts.
He and the rest of Green Bay's outside linebackers and defensive linemen must continue their strong play to be successful.
You know the stats. Only 12-of-20 on the year and seven for his last 15. It's been a rough stretch for Mason Crosby, to say the least.
The real weird thing is against the Giants, his miss looked better than his make.
The miss was from a distant 55 yards out and looked to be on line, but it curved left at the last second, presumably because of the wind.
The make, on the other hand, was only a 28-yarder and was some sort of combination between a knuckle ball and line drive. Had it traveled much further, I doubt it would have stayed on course.
Anyway, Crosby needs to shake this slump right away. Although the Packers are clear favorites against the Vikings, division games are always way more unpredictable than normal NFL games. You never know when a game, or the season for that matter, will come down to a field goal.
With four division clashes remaining on Green Bay's schedule, a successful kicker is a must-have.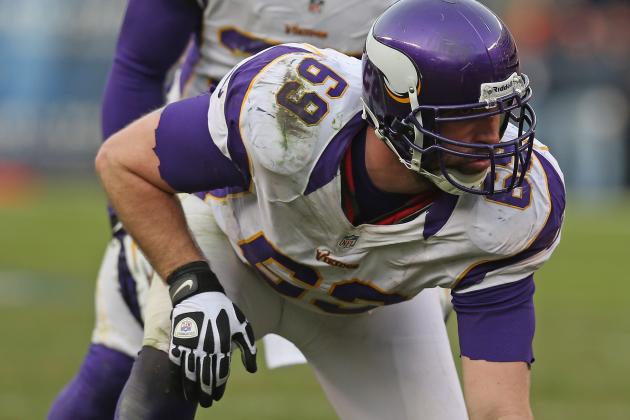 Fortunately for Green Bay's offensive line, there's only one premier pass-rusher to focus on instead of three or four. Unfortunately, that guy is Jared Allen.
Marshall Newhouse is overall pretty steady as a pass-blocker, but he occasionally makes some big-time slip-ups, especially against the league's best pass-rushers.
The best way to protect Aaron Rodgers would be to double-team Allen with Newhouse and Evan Dietrich-Smith and trust everyone else to win their one-on-one battles.
They could chip Allen at the line with a tight end or fullback, but then that player takes a second longer to run his route and disrupts the flow of the play.
The Packers haven't had much success blocking for Rodgers lately, and it's hurt them badly. It's time to fix up this problem before Rodgers gets hurt badly himself.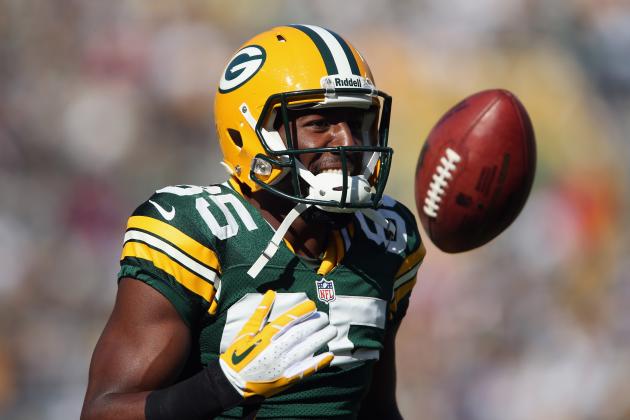 Finally, Greg Jennings is back from his injury that has limited him to only 12 catches so far this year.
Now that he's presumably fully healthy, Green Bay must utilize his talents to get Rodgers back in a groove—he's thrown for 236 yards or less in each of his last four games.
Putting a healthy Jennings in the slot will work wonders for Rodgers. He'll drag defenders away from the deep-threat Jordy Nelson and the possession receiver James Jones. Plus, with him in the lineup, the Packers can find more creative ways to utilize Randall Cobb's talents, since he won't have as many regular receiving duties.
The best part about Jennings' returning is that Rodgers has more experience with him than any of the three receivers mentioned above.
Rodgers appears to not be on the same page with his receivers as he was in 2011, so the familiar face of Jennings should help tremendously.