Chip Kelly: Why He's Leaving College Football and 5 Places He Would Go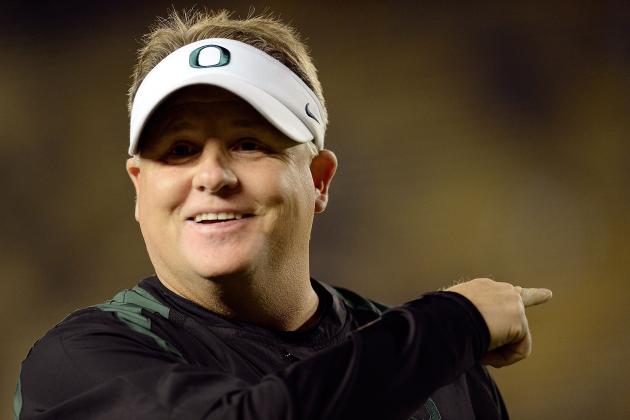 The 2007 hiring of New Hampshire offensive coordinator Chip Kelly was historic to the Oregon football program. Although named to the same position by Oregon (taking over for Gary Crowton, who left for LSU), his version of the spread offense has brought legendary results to a program that has had its share of ups and downs. His innovative offensive assault gained more national attention once Duck head coach Mike Belotti resigned and Kelly was named his replacement.
Since taking over in 2009, he has led the high-powered Ducks to two Rose Bowl appearances and a close National Championship game loss in 2011. Led by redshirt freshman Marcus Mariota, the 2012 Ducks once again looked like BCS title contenders until getting unceremoniously knocked out of the picture by conference opponent Stanford in a close 17-14 game. In a year (2012) where the Ducks were supposed to be rebuilding, they remain in the top five and will most likely be given a BCS bowl berth.
Kelly was widely courted by the Tampa Bay Buccaneers last offseason to become their head coach and was thought to have accepted the position. Kelly supposedly had second thoughts, and instead, Rutgers head coach Greg Schiano took the job (and has already brought results). News also emerged that New England coach (and future Hall of Famer) Bill Belichick had consulted Kelly about the spread no-huddle hurry up offense, which has become another dangerous tool in Patriot quarterback Tom Brady's arsenal.
Although he has yet to win a BCS championship, he has little left to prove in the college ranks. While I'm not sure that's motivation for him to leave Eugene, perhaps the possible upcoming sanctions against Oregon will make him change his mind. One has to think that the NFL will beat down his door this offseason in the hopes of luring the young offensive mastermind to the pr's.
Here is a preview of the teams that could call Kelly sooner rather than later. Rankings are in best fit (from worst to best).
Begin Slideshow

»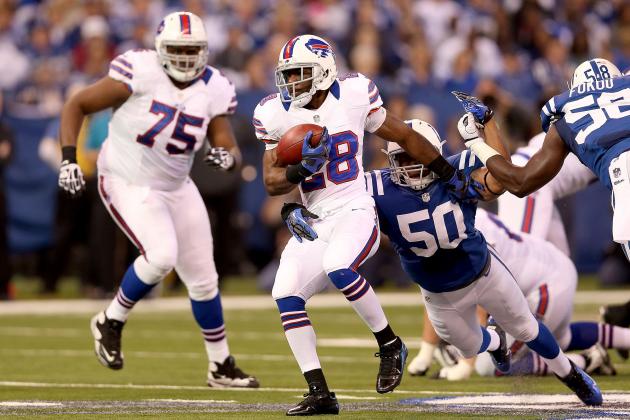 The Bills haven't had a winning season since going 9-7 in 2004, and current head coach Chan Gailey hasn't helped guide this team to the postseason in his 2.5 seasons since taking the job in 2010. While the Bills still somehow have a chance of finishing with a .500 record, they could be in the hunt for a new head coach.
The Bills just hugely upgraded their defense last year, and they boast one of the league's most impressive defensive lines. They're having huge problems in the passing game, and I'm not sure if it's QB Ryan Fitzpatrick's fault. Offensively, wouldn't you want Spiller to play in a Kelly hybrid spread offense?
While Kelly has his roots in the North East, I doubt he'd willingly want to go to Buffalo, an organization which has fallen on hard times. Kelly will have better opportunities; I just don't see him going to the AFC East.
Probability: Five percent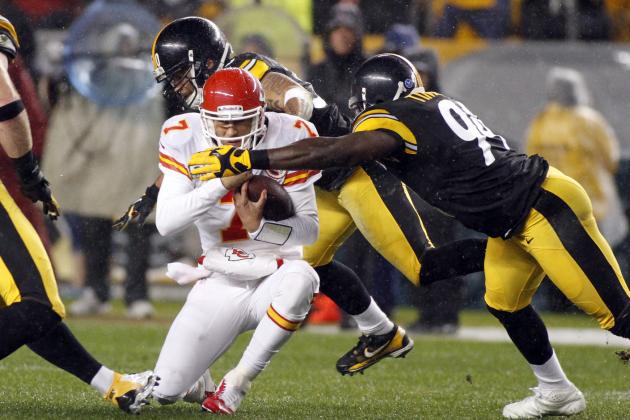 The Chiefs have severely disappointed this season, as their entire team appears to be a mess. Crennel was given this opportunity after taking over for then-head coach Todd Haley in 2011, and he proceeded to guide the Chiefs to a 2-1 record in the final three games. So far, this unit has been miserable, and it appears that there will be a ton of personnel changes, especially on the offensive unit.
I expect QB Matt Cassel to get his walking papers, and they will look to replace him with what is probably the first overall pick. I assume GM Scott Pioli (if he keeps his own job) will place a call into Kelly to gauge his interest, but Chip will, and should, have better options available.
Probability: 10 percent

I feel bad for Chargers fans. They've had to sit through three straight up-and-down campaigns under Norv Turner, with this season appearing to be a turn for the worse. They've beaten everyone they're supposed to but have gotten killed by every decent team they've had on the schedule, including this last heartbreaker to Baltimore.
I think Norv's out, and this could be a tantalizing opportunity for Kelly. He might be the guy to reinvigorate Rivers while he has a pass rush with decent young players. This Chargers team will be better next season just with their injured players returning.
If the Chargers make a late-season push and somehow make the playoffs, I would expect Turner to return. If that doesn't happen, Kelly may not like what he sees from a talent personnel. Their offensive line has been horrendous this year, and their receiver crew fails to inspire confidence. Arguably their best two players (Gates and Phillips) are on the wrong side of 30 as well.
But if AJ Smith calls him, I would expect Kelly to listen. After all, who can say no to the sunny beaches of San Diego?
Probability: 20 percent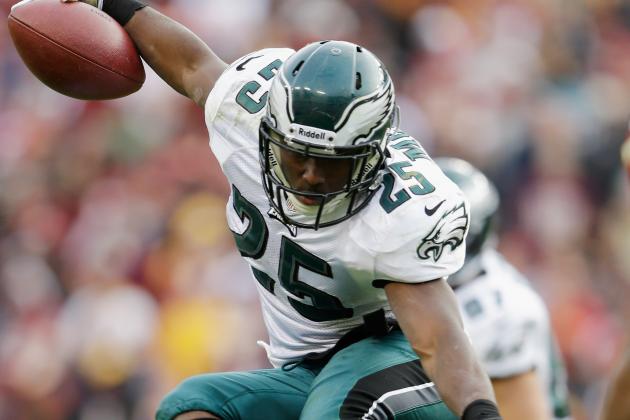 For the past two preseasons, the Eagles were hailed as a potential Super Bowl team to little avail. Reid, now in his 14th season as the Philly head coach, has yet to deliver as ring, and in the NFL, it's all about Super Bowl victories.
More intriguing than the Chargers on a talent basis, they have a lot of interesting pieces on both sides of the ball, including star RB LeSean McCoy. This team could have a drastically different look (given the probable upcoming offseason cuts, as evidenced by DE Jason Babin's sudden release), but still has a ton of potential and could be in the thick of the NFC East picture immediately under new direction.
If Kelly were to get hired, it would be interesting to see what he would do with Vick. Does he release him or play him? He could be very tantalizing in Kelly's offense.
From a talent perspective, this will by far be the most desired among coach openings. Philadelphia may not be interested in Kelly; perhaps it wants an experienced NFL coach and goes after a defensive-minded HC.
Probability: 25 percent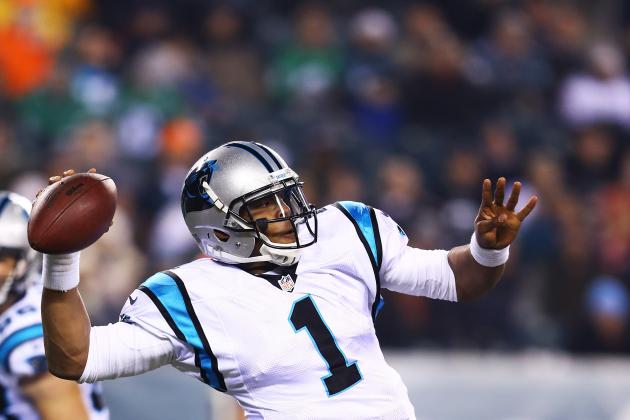 I doubt Rivera saved his job because of his team's performance against the Eagles. After the firing of longtime GM Marty Hurney, I assume that whoever his replacement ends up being will bring in a new head coach.
While I wouldn't say this team is loaded with talent, it does have young playmakers, but has lacked a clear sense of direction. Could you imagine someone like Cam Newton as the QB in a modified spread offense and with two capable backs in Jonathan Stewart and Deangelo Williams? Based off their talent, if the shoe fits...
Carolina seems like the franchise that would be willing to take the risk of hiring a college coach. In recent memory, college coaches have succeeded, but historically, it's a mixed bag. For every Jim Harbaugh or Dick Vermeil, there's been Steve Spurrier and Bobby Petrino.
Probability: 40 percent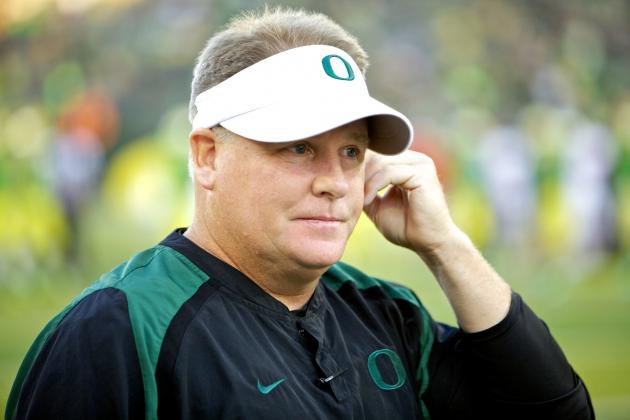 Chip Kelly will have options this offseason, and while he has a great supportive college program right now, he can have it all by going to the NFL. He's accomplished almost everything in college a head coach can do; he came one tackle short of winning the BCS in 2011.
Fear not, Oregon fans, if Kelly were to leave, there would be plentiful first-class options available. The logical choice would be current OC Mark Helfrich, who most likely will turn down other head coach opportunities to stay in Eugene.
Kelly has been invaluable to this Duck program, and even fans from Corvallis should appreciate everything he's done for both Oregon and for making the Pac-12 relevant again.
You can follow me on Twitter @metta_colin and please read my site Metta Chronicles