Biggest Winners and Losers of the B.J. Upton to the Atlanta Braves Contract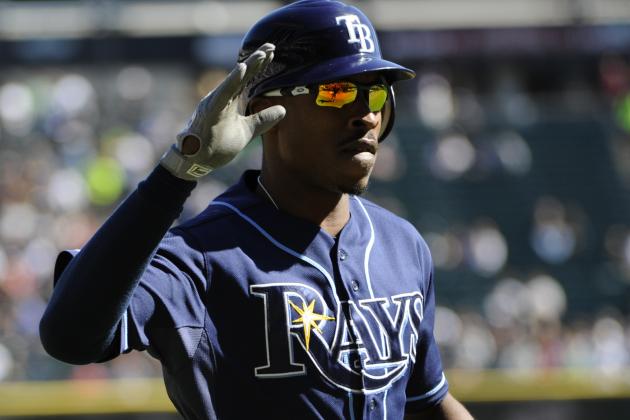 David Banks/Getty Images
BJ Upton is the newest member of the Atlanta Braves.
The Atlanta Braves have come to terms with B.J. Upton on a five-year contract worth around $75 million according to CBS Sports' Jon Heyman. This is big news for the Braves, who have made their biggest free-agent signing in terms of both impact and dollars in many years.
This also means that Michael Bourn is not coming back to Atlanta, as he is likely to command a similar contract on the free-agent market, and the Braves don't have the cash to sign him as well as Upton. Upton is a significantly different player than Bourn, though he may have more natural talent to work with.
This article takes a look at the biggest winners and losers of the Upton signing, which as of now ranks below only the Toronto Blue Jays/Miami Marlins blockbuster trade as the biggest move this offseason.
Begin Slideshow

»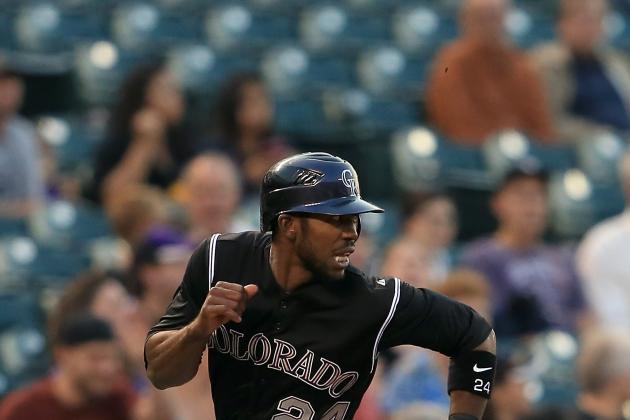 Doug Pensinger/Getty Images
The Rockies could help re-build by dealing Dexter Fowler.
The Braves were expected to turn to the trade market if they were unable to sign a quality center fielder on the free-agent market. Now that the Braves have their center fielder, the market at the position takes a bit of a hit overall, even though teams like the Philadelphia Phillies and Washington Nationals are among those looking to spend for a premium center fielder.
That means that teams like the Colorado Rockies and Minnesota Twins could really benefit.
According to Troy Renck of the Denver Post, if the Braves signed Upton, then the asking price for center fielder Dexter Fowler could really get expensive, with teams like the Phillies and Nationals trying to pursue him. This could also help out the Twins, who seem to be open to dealing center fielder Denard Span due to the presence of Ben Revere.
Michael Bourn is the top center fielder on the market, and he will likely be the next center fielder signed. The market dries up a bit after Bourn, with a pair of 31-year-olds, Shane Victorino and Angel Pagan, being the next tier of free agents.
The fact that speed does matter in center field and that all three of the top options are over 30 could make a trade a more attractive option to some teams.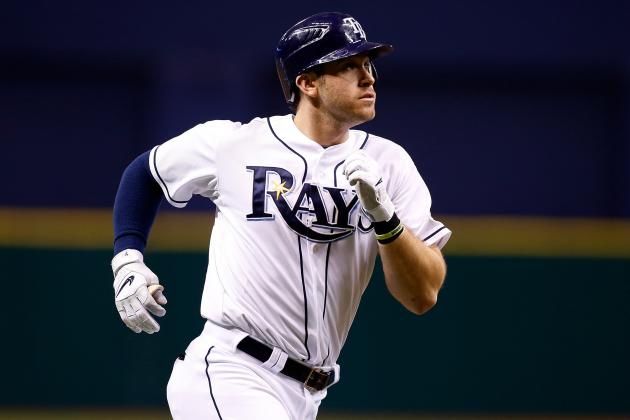 J. Meric/Getty Images
Evan Longoria will now be put under even more pressure to produce in Tampa.
While it was clear that the Tampa Bay Rays did not expect to bring B.J. Upton back, losing him will still have an impact.
The Rays made a qualifying offer to Upton so they will get a draft pick out of the deal, but they knew they didn't have the cash to be able to afford him.
The Rays were a team with some offensive issues last year, and though Upton had his ups and downs, he was still a key piece of their lineup. In the last three seasons, Upton averaged 23 homers and 36 steals, using his combination of power and speed to make an impact on games.
The Rays may miss Upton more than one would expect when you look at his .298 on-base percentage from last year. Losing him means that only Evan Longoria and Ben Zobrist are proven producers.
That means there will be even more pressure on those guys, along with Desmond Jennings, as the Rays filled their 2012 lineup with journeymen types like Carlos Pena, Luke Scott and Jose Molina.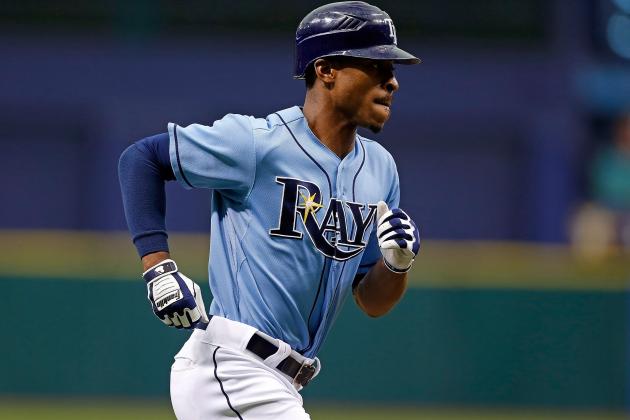 J. Meric/Getty Images
BJ Upton adds pop to the Braves offense.
The Atlanta Braves are a winner with this signing.
Losing Michael Bourn hurts on paper, but Bourn spent the entire second half of the 2012 season in a huge slump that hurt the Braves down the stretch at times.
B.J. Upton may not be the same type of true leadoff hitter as Bourn, but he offers a different skill set. Bourn is better at getting on base than Upton, but both players play good defense and Upton is also a talented base stealer. Upton also has power, averaging 23 homers over the past three seasons, including 28 last season.
Adding Upton to a lineup that includes Jason Heyward, Freddie Freeman, Martin Prado, Brian McCann and Andrelton Simmons makes the Braves dangerous.
That doesn't even include Dan Uggla, who is coming off a disappointing 2012 season but still has the power to slug 30 homers in 2013. Depending on who plays the open spot, either third base or left field, depending on where Prado plays, the Braves could potentially have their best lineup from top to bottom in years.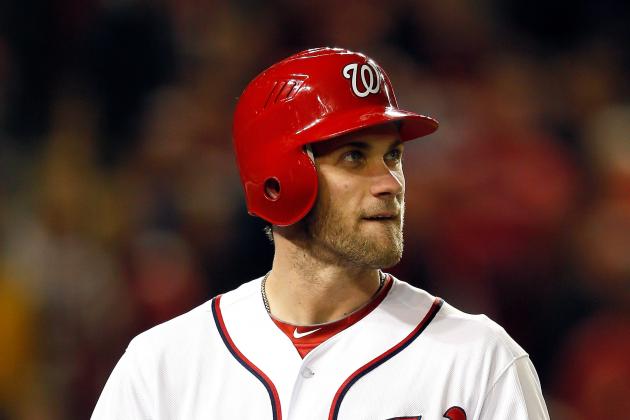 Rob Carr/Getty Images
The Nationals and Phillies now have to step up and add a premier center fielder to match the Braves.
The Philadelphia Phillies and Washington Nationals are among the losers in the B.J. Upton signing.
Both of those teams are among those looking to add a premier center fielder this winter. The Upton signing removes one of the best available players and drives up the price for the remaining free agents since the demand is higher than the supply.
These teams also lose because they play in the same division as the Braves. The Braves were able to get a premium player to help their team as their division rivals are still searching for their own answers in center field.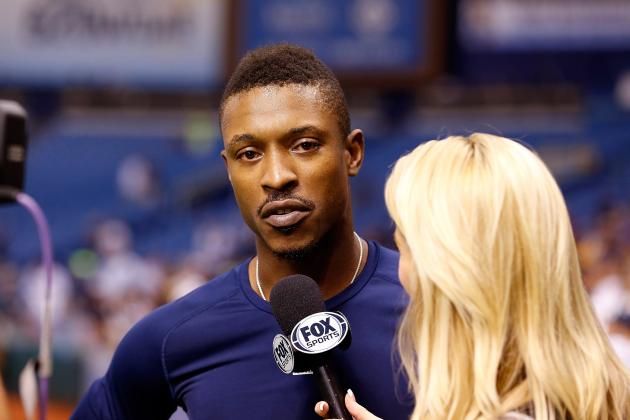 J. Meric/Getty Images
BJ Upton could break out with a change in scenery.
The biggest winner of this move is B.J. Upton himself.
For a pair of different reasons, this signing could potentially end up being the best thing that has happened to Upton's career.
The first reason is the obvious one: Upton got paid.
Upton is a very talented player, but not a player who has produced like a $75 million man. Upton landed the huge payday he was hoping for, in part due to the shallow free-agent market and his premium position.
The other reason Upton is the biggest winner in the deal is the change in scenery.
The former No. 2 overall pick in the 2002 MLB Draft has produced at the big-league level, but at the same time many feel that he could be on the verge of breaking out and having a monster season.
It's possible that the change in scenery and manager could be the thing that gets Upton to go from strong center fielder to All-Star.
Upton did hit .300/.386/.508 back in 2007 and has also hit as many as 28 homers and stolen as many as 44 bases in a season. Upton certainly has the talent and past history to potentially put together a monster season.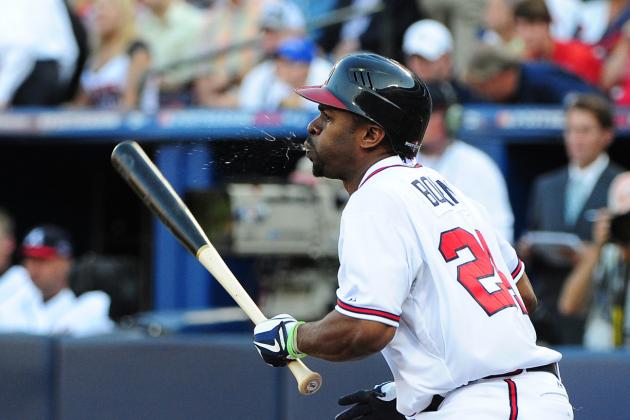 Scott Cunningham/Getty Images
Michael Bourn will now be looking to cash in as a free agent.
The other big winner here is Michael Bourn, who is now the clear-cut top remaining center fielder on the free-agent market. Even after a rough second half of the 2012 season, Bourn still posted a very solid overall stat line and is getting ready to cash in as a free agent.
Being the top free agent means that there is the potential for a bidding war to break. With the Nationals and Phillies both trying to get a premium center fielder as well as keep up with the Braves, Bourn's asking price immediately went up when Upton agreed to his contract.