MMA Movember: Lyoto Machida and MMA's 10 Most Ridiculous Facial Hair Styles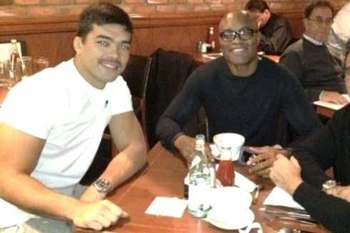 Image via MMATKO.com.
If there's one sport out there that exemplifies and embraces all the facial hair eccentricities associated with Movember, it's definitely mixed martial arts.
While the admirable aim of the movement is to raise awareness for men's health issues, some fighters should find other ways to help the cause, as their mustaches just come off as ridiculous, and sometimes, just plain old creepy.
Unfortunately, many of MMA's elite, such as former UFC champ Lyoto Machida, were not meant to rock the "mo."
Once you add in the beard and other styles, MMA's list of creepy facial hair gets a lot longer.
As Movember comes to a close, here are 10 of the sport's creepiest and most ridiculous facial hairstyles.
10. Nick Thompson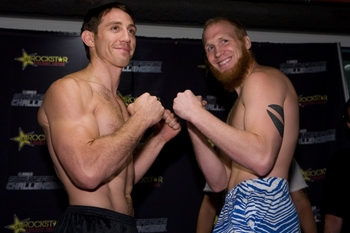 Image via powerhousemma.ie
Journeyman welterweight Nick Thompson will probably go down in MMA history as the fighter with the most idiotic facial hair.
While most men choose to steer clear of the neck beard, Thompson flaunts his creepy, grown-out piece for reasons I'll never understand.
I hope "The Goat" isn't sporting that awful facial hair style now that he's a full-time lawyer...
9. Roy Nelson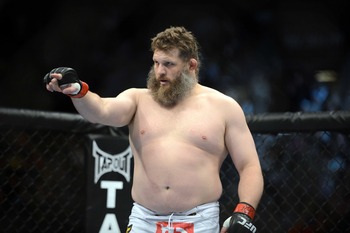 Ron Chenoy-US PRESSWIRE
Outspoken UFC heavyweight Roy Nelson is always looking to make a statement, whether it means calling out a fellow fighter or growing out one of the craziest caveman beards in sports today.
Usually pairing the brown and grey beard with a mangy ponytail or mullet, "Big Country's" image is like a back-country Neanderthal.
It's rumored that Nelson's beard is the key to his iron chin...
8. Rashad Evans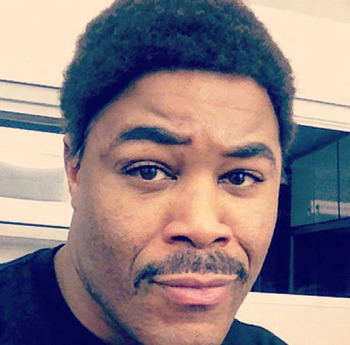 Image via FightLinker.com
Solid 'stache for this year's Movember by the former UFC champ, but I'm definitely not feeling the mini-fro combo. The look just screams 80's adult film actor.
And Alex Caceres called; he wants his hair back.
7. Chuck Liddell's Neon Green Mustache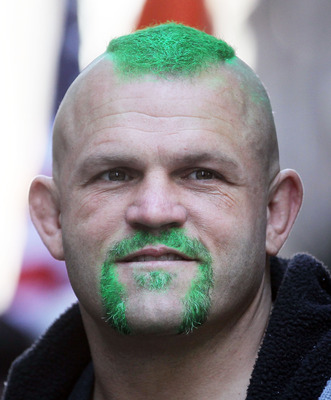 Mario Tama/Getty Images
Chuck Liddell's mohawk, 'stache and tattooed look pretty much defined the image of the early MMA fighter.
But when Liddell decided to "go green" for a recent St. Patrick's Day, the UFC Hall of Famer ended up looking like he just stepped out of a paint-filled, electronic dance music concert. The neon-green Mohawk and facial hair was just a bit too festive for the former champ.
Next time, Chuck, just stick to the classic look.
6. Dan Severn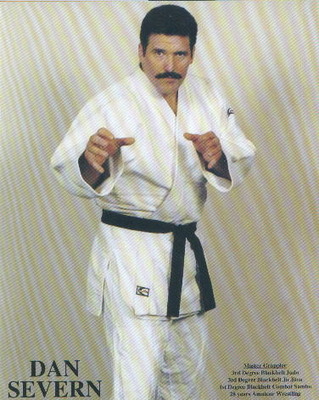 If Ron Jeremy and Elvis Presley had a mustachioed, karate-kicking kid, it would look a little something like a youthful Dan Severn...
5. Ian McCall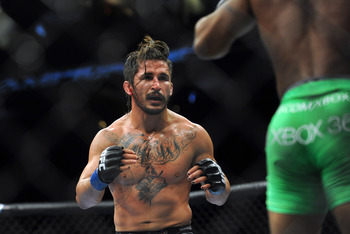 Steve Mitchell-US PRESSWIRE
I have to admit, I freaking love Ian McCall's mustache.
He looks like one of those old-timey, silent movie villains that would tie a damsel in distress to a train track.
However, having the nickname "Uncle Creepy" doesn't help to clean up his image.
4. Don Frye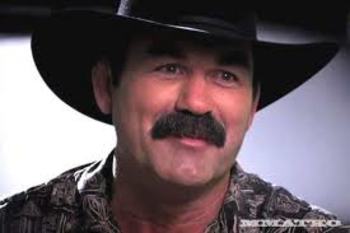 Is that Tom Selleck in a cowboy hat?!?
No...it's just Don Frye.
3. Lyoto Machida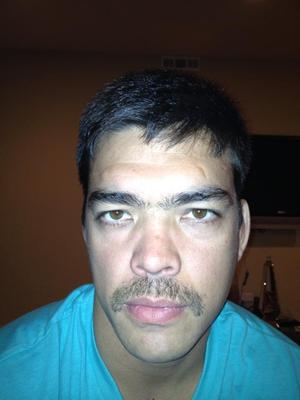 Image via MiddleEasy.com
When you're a karate master looking to make a statement in the facial hair realm, rocking the freshman year of high school mustache just isn't going to make the cut.
The Machida-stache makes the former champ look just absolutely creepy.
Somewhere, Mr. Miyagi and his goatee are shaking their heads...
2. Tank Abbott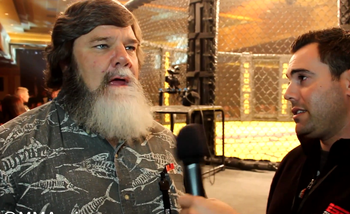 Image via withleather.uproxx.com
Can we just give Tank Abbott, his crazy toupee and facial hair a reality show already?
1. Mike Beltran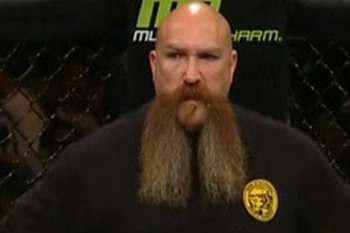 My personal favorite, referee Mike Beltran's lengthy facial hair has to be the craziest mustache in MMA history.
Looking like a real-life Dr. Eggman from Sonic the Hedgehog, Beltran's luscious 'stache has often distracted me from the action during many televised bouts. It's so awesome, you just can't look away.
Be sure to like me on Facebook or follow @MattJuulMMA
Keep Reading