Great Team Tactics: Breaking Down How Arrigo Sacchi's AC Milan Took Down Europe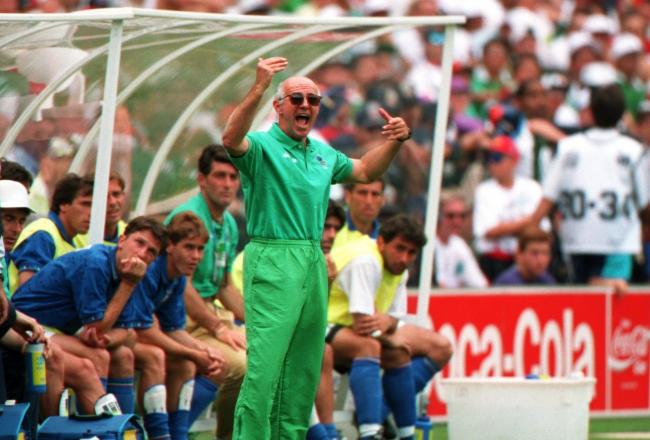 David Cannon/Getty Images
Arrigo Sacchi killed the libero.
The Italian maestro led a one-man revolution against defensive football when he was appointed manager of AC Milan in 1987, and although it didn't catch on, his name certainly did.
He achieved the rare feat of retaining the European Cup, also claiming one Scudetto and one Coppa Italia during his four years in charge.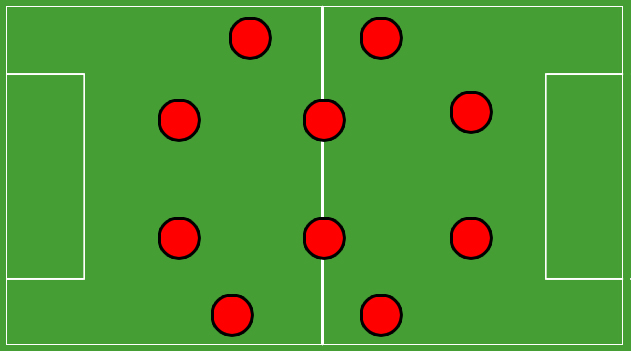 At the time of Sacchi's appointment, Italy was rife with the influences of Helenio Herrera's catenaccio, so his obsession with creating an attacking side was widely regarded as odd.
When I started, most of the attention was on the defensive phase.

We had a sweeper and man-markers. The attacking phase came down to intelligence and common sense of the individual and the creativity of the No. 10.

Italy had a defensive culture, not just in football. For centuries, everybody invaded us.

(Inverting the Pyramid by Jonathan Wilson)
Sacchi played with high intensity and a very high defensive line. This enabled him to squeeze the play in the middle of park, and ensured that the distance between his defensive and forward lines was never more than 25 metres.
Essentially, this constituted naturally occurring pressing—perhaps one of the first in football with such velocity.
Sacchi reasoned that by squeezing the pitch, in order for his opponent to get through his side, they'd need to break down three lines of players in quick succession. Not many managed it.
The pressing employed is not to be confused with the mad rushing Barcelona have perfected. In fact, Sacchi has claimed Milan practised different forms of the art at different points in a game.
"There was partial pressing, where it was more about jockeying; there was total pressing which was more about winning the ball; there was fake pressing, when we pretended to press, but, in fact, used the time to recuperate" (Inverting the Pyramid).
Shadow play
Another aspect of football Sacchi is synonymous with is shadow play.
The Italian would have his players play a full game in training with an imaginary football. He'd tell the players where it was, and the players would move into position accordingly.
This helped them perfect the pure zonal marking they used to nullify their opponents' attacking options, and this set of players remain the epitome of the word teamwork thanks to this ingenious exercise.
The training ground matches less an actual ball were enough to thoroughly confuse a Real Madrid scout on the eve of Sacchi's greatest-ever result—the 5-0 win over Los Blancos in the San Siro.
Conclusion
Sacchi was a proponent of multi-purpose players (via The False 9). Not fond of the specialist, he looked for all of his players to be capable of every job on the field, which is why his interchanging 4-4-2 worked so well.
The midfielders were well-rounded and functional in every area, his forwards chased and his defenders pushed up. Teamwork was what his side were predicated on, and it was teamwork that allowed them to become one of the greatest sides in footballing history.
This article is
What is the duplicate article?
Why is this article offensive?
Where is this article plagiarized from?
Why is this article poorly edited?