8 Players the Green Bay Packers Could Take in the First Round of 2013 NFL Draft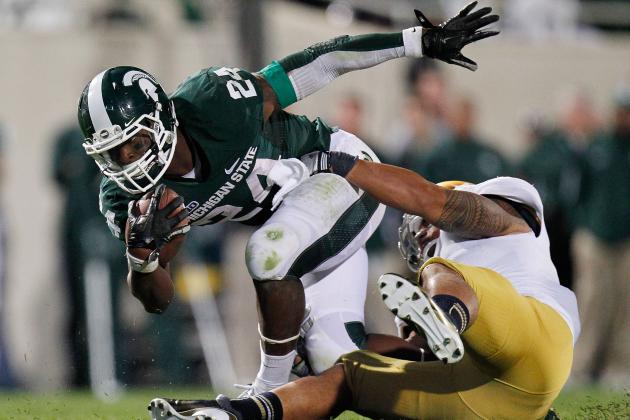 Gregory Shamus/Getty Images

Although the Green Bay Packers still have five games yet to play in the 2012 season, it isn't too early to look ahead to the 2013 NFL Draft.
With 11 games in the books, it's safe to determine the weaknesses of this team and the players that should be drafted to fill in those needs.
It's important to remember Green Bay could pick anywhere from the low 20s all the way up to 32, depending on how the season concludes.
So, unless Ted Thompson makes a huge trade up into the top 10, which I don't see happening, the Packers surely won't be drafting the likes of Monti T'eo, Jarvis Jones or any other top-flight prospects.
Here are eight players the Packers should strongly consider drafting with their first pick.
(All rankings are courtesy of ESPN)
Begin Slideshow

»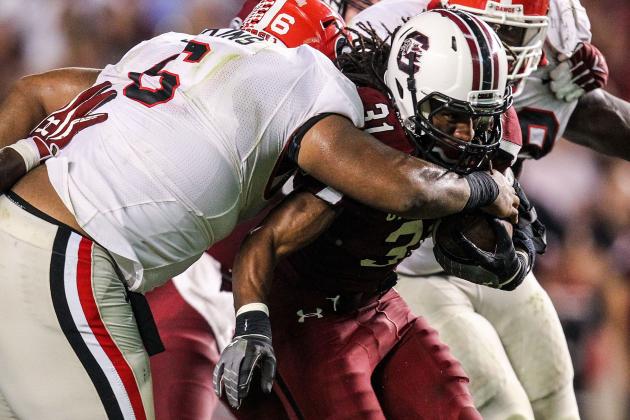 Daniel Shirey-US PRESSWIRE

Green Bay may possess a great abundance of young talent on the defensive line, but a guy like Jenkins would still be a great luxury.
Ryan Picket is currently the best defensive lineman for Green Bay, but he's already 33 years old.
The main reason to draft Jenkins would be to hopefully send a message to B.J. Raji. He hasn't played well since the beginning of last season, and it's now legitimate to question whether he will ever fully live up to his potential.
If Raji does indeed finally step it up next year, Jenkins could still be great insurance at defensive tackle. At 6-foot-3 and 358 pounds, he would be the most immovable piece along the defensive line.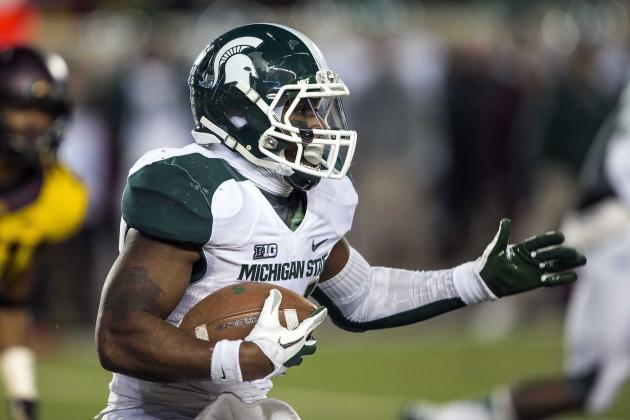 Jesse Johnson-US PRESSWIRE

Although Bell is currently ranked 63rd overall in the current 2013 class, he's also the second-highest prospect at running back. Typically such shallow positions tend to be over-drafted because of the scarcity, so Bell will likely get taken in the late first round.
I fully explained earlier this year why Bell would be the ideal back for Green Bay in the future.
Here's the short version.
His size and strength will help mask the offensive line's deficiencies by grinding out tough yards and blocking big defensive linemen in the passing game, and his ability to catch the ball out of the backfield will provide Aaron Rodgers with a type of weapon he has not yet experienced.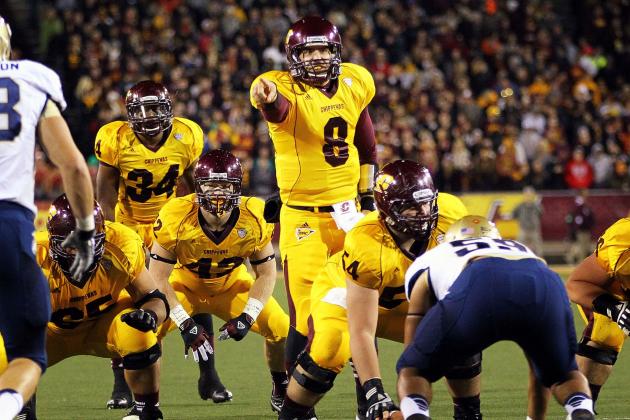 Mike Carter-US PRESSWIRE

Pass blocking is once again becoming a great weakness for Green Bay. Rodgers has been sacked 37 times this year, which leads the NFL.
Although the Packers drafted an offensive tackle in the first round in both 2010 and 2011, it might be wise to do so again.
Derek Sherrod is taking a really long time to recover from the broken leg he sustained last year. Who knows if he'll ever be the same talent he once was?
And Bryan Bulaga hasn't been the most consistent. Overall he hasn't been awful, but his ups don't always make up for the downs.
Fisher would also provide some much-needed depth. Right now, Marshall Newhouse is the only true tackle on the active roster.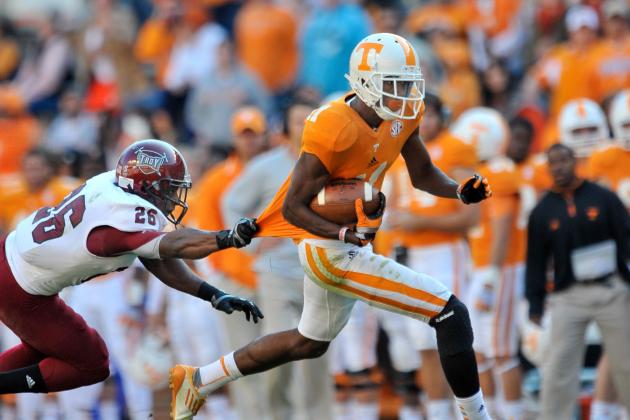 Jim Brown-US PRESSWIRE

What? Another wide receiver? Yes, another wide receiver.
None of Green Bay's current wideouts are locked in long term. Greg Jennings's, Jarrett Boykin's and Donald Driver's contracts are all up after this year, James Jones's deal ends after next season and Randall Cobb's and Jordy Nelson's the year after that.
Given how good and deep that group is, it's unlikely Thompson will be able to resign all of them. By drafting a wide receiver this year, he'll be fully developed and ready to produce by the time one or two of the current guys go somewhere else.
If Thompson does indeed take a wide receiver, Hunter would be the right choice.
At 6-foot-4 and 205 pounds, Hunter is very fast for his size. While he's not a great route runner, his size, speed and length will make him a legitimate deep threat in the NFL.
Like Bell, Hunter's unique talent would give Rodgers a new weapon to play with. Nelson is a solid deep-threat guy, but Hunter would be much better.
Having a receiver that can consistently just go up and grab a jump ball makes everything else so much easier. Just look how Randy Moss single-handedly made Daunte Culpepper's career or how Calvin Johnson masks Matt Stafford's deficiencies.
He won't be quite a Moss or Johnson, but Hunter will still do a terrific job opening up space vertically.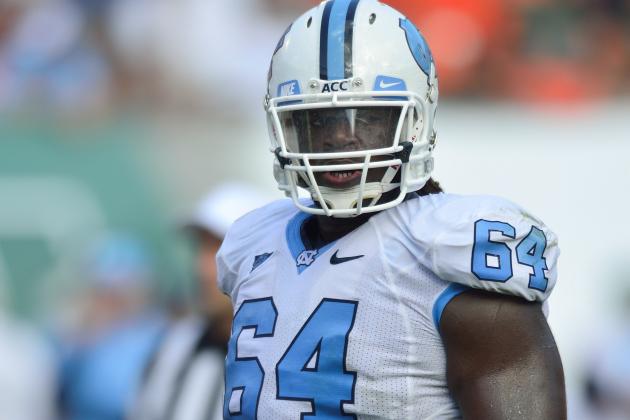 Steve Mitchell-US PRESSWIRE

As the 12th ranked prospect overall, Green Bay would very likely have to trade up to grab Cooper. But I think Thompson should strongly consider doing so.
While the pass blocking has been bad, the Packers' run blocking has been even worse. Very rarely does a running back for Green Bay find a decently-sized hole to run through.
Cooper is a better pass blocker than he is a run blocker, but I think it's safe to say he would be a big improvement at left guard.
Then, T.J. Lang could be the sixth man of the line because of his ability to play four different positions.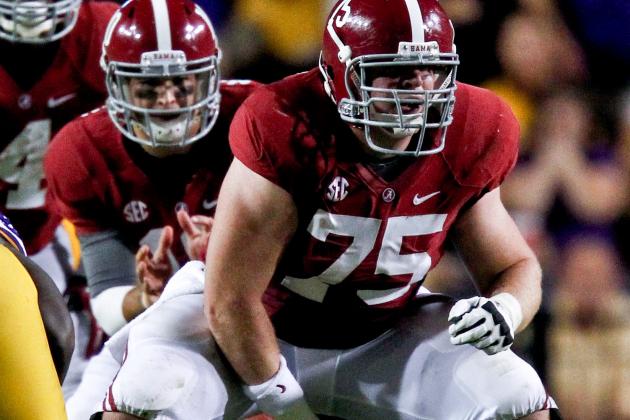 Derick E. Hingle-US PRESSWIRE

He's the 48th-best prospect, but he's the number one center.
Grabbing Jones would serve about the same purpose as Cooper—the interior run blocking must improve.
I would feel safe with Evan Dietrich-Smith as the center of the future, but Jones would be much better.
In this case, Lang could still be the sixth man by moving Dietrich-Smith to left guard, or Lang could stay at his normal position with Dietrich-Smith being the interior backup like he is now.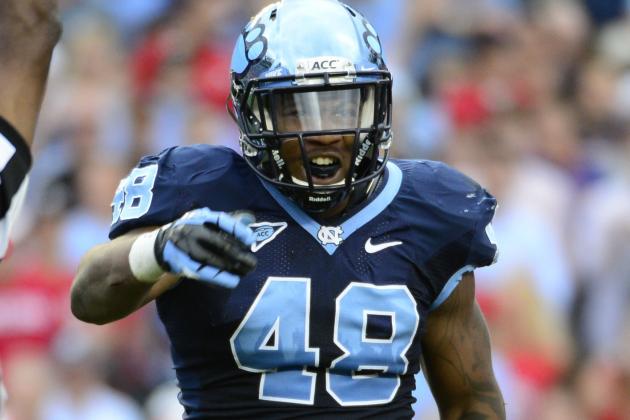 US PRESSWIRE

He's not a great prospect, but Reddick would provide solid depth at inside linebacker moving forward.
Desmond Bishop and D.J. Smith are both already on Injured Reserve, meaning their long-term health could be in jeopardy.
And A.J. Hawk has definitely improved this year, but he'll be 29 in January and still isn't a great linebacker by any means.
Brad Jones has filled in for Bishop and Smith very well, but he may very well be the last line of defense at the position. Depth is desperately needed.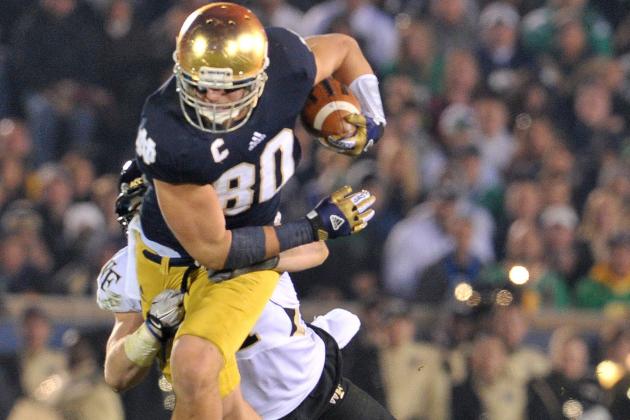 Matt Cashore-US PRESSWIRE

Jermichael Finley has so much talent, but he still hasn't been able to fully harness it and turn into something special after four and a half years in the league.
Plus, his contract is up after the 2013 season, meaning he may not even be in Green Bay after next year.
Drafting Eifert would not only ensure the future at the tight end position, it would also provide great competition in training camp to send a message to Finley and the rest of the tight end corps.
Eifert's biggest weakness is blocking, which would work out fine in Green Bay. The Packers already have Tom Crabtree as the run-blocking tight end. Everyone else just needs to catch passes.
And Eifert can do that with ease.