UFC on Fuel 7: 5 English Fighters to Book for the UFC's Return to London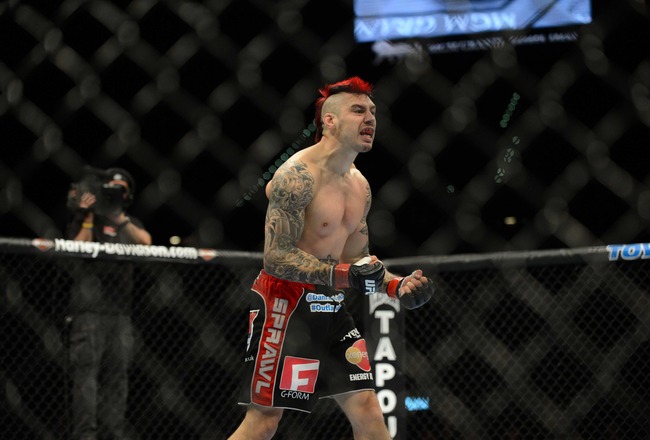 Ron Chenoy-US PRESSWIRE
After an almost overwhelming 29 events in 2012, the UFC won't be slowing down in the New Year.
With two events in January and the first PPV of the year in UFC 156 before it, UFC on Fuel 7 will be the fourth UFC event in under 30 days by the time the Octagon returns to England on February 16th. The overseas card has a chance to kick off the UFC's Fuel lineup in a big way next year.
English UFC fans have had to deal with a lot of disappointments over the last few years, with the number of visits by the world's premier MMA organization slowly declining along with the quality of fights. Unfortunately, the London fans are going to get another low-profile Fuel card for their first taste of UFC action next year.
While it's unlikely that the Zuffa brass will throw any sort of high profile fight on the card, the UFC roster has a solid amount of talented English fighters they'll be able to showcase early next year, and at the very least the fans at Wembley Arena will have a few natives to cheer on at UFC on Fuel 7.
Dan Hardy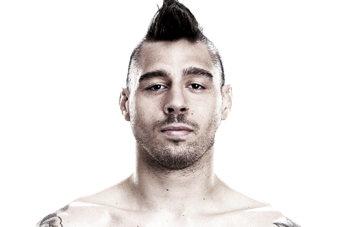 Photo Credit: UFC.com
Possible Matchup: Rick Story
Still trying to rebound from a rough four—fight losing streak that lasted over two years, Dan Hardy is attempting to get back into the mix at welterweight following his back to back wins over Duane Ludwig and Amir Sadollah earlier this year.
The wins over Ludwig and Sadollah proved that Hardy is still able to stand and trade with some of the more technical strikers in the division. The major flaw in "The Outlaw's" game has always been his takedown defense, and he's going to have to show some improvement in that area before he becomes a major player at 170 again.
A win over a tough wrestler like Rick Story would be enough to prove that Hardy is serious about becoming a title threat again, while also making sure "The Outlaw" continues his progression back up the welterweight ladder.
Tom Watson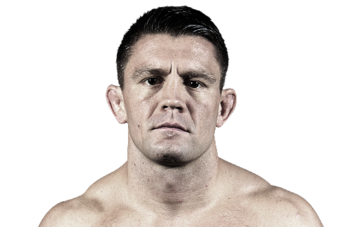 Photo Credit: UFC.com
Possible Matchup: Tom Lawlor
Even with a loss in his UFC debut, the time that Tom Watson took to perfect his game overseas has earned him a lot of love from his home country fans; he remains one of the most popular English fighters on the UFC roster.
Watson's close decision loss to Brad Tavares was a huge setback for the Greg Jackson-trained fighter, and if he is unable to get back on track in his next bout, it could mean a pink slip for one of the most highly touted fighters to make his UFC debut this year.
Watson is in a tough spot for his next bout, so a matchup with another fighter that is in serious need of a victory (Tom Lawlor) would make a lot of sense. A win for Watson will be enough to pull him back to the middle of the pack at 185, but it may truly be a do or die situation.
Terry Etim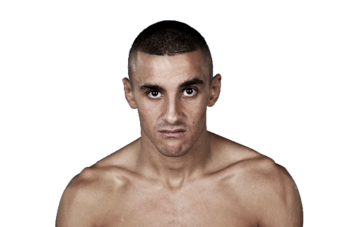 Photo Credit: UFC.com
Possible Matchup: Evan Dunham
It's tough to end up on the wrong end of a highlight reel knockout, but Terry Etim's recent injuries have made it impossible for the English lightweight to put his defeat by the spinning-wheel kick of Edson Barboza in the past.
Etim hasn't fought since suffering that brutal knockout loss last January, and if he's able to get healthy by February the UFC's trip to England makes a lot of sense for Etim's Octagon return.
The loss to Barboza is going to hurt Etim's stock in the division, but the Liverpool native has earned respect amongst fans over the course of his nearly six-year Octagon career and he should get the chance to beat a respected fighter in his next bout.
If Evan Dunham is available, a fight with Etim is a bout the fans should be able to get behind, and it should be enough to give two of the more underrated fighters in the division some main card exposure.
John Hathaway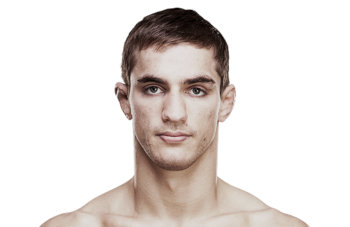 Photo Credit: UFC.com
Possible Matchup: Matt Riddle
Outside of an upset loss to Mike Pyle back at UFC 120, John Hathaway has been flawless inside the Octagon. However, he remains stuck in the middle of the welterweight division pack until he earns another big win.
Unfortunately for Hathaway, the UFC doesn't give out big name opponents unless a fighter has been either finishing impressively or extremely dominant, and "The Hitman" has been neither over his last few Octagon appearances.
With a high profile opponent unlikely, Hatahway has turned to fellow rising welterweight Matt Riddle to give him an exciting fight, and "Deep Waters" didn't hesitate to accept the Brit's challenge on Twitter.
This fight makes a lot of sense for both men and since they already seem ready to scrap, Joe Silva might as well let them do it.
Jimi Manuwa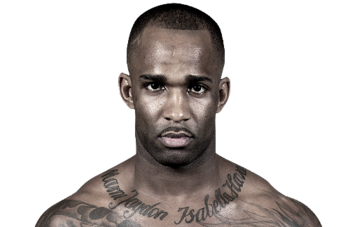 Possible Matchup: Ryan Jimmo
Jimi Manuwa was born in Sacramento, but considering he's spent the last 20 years of his life in London I feel pretty comfortable throwing him on this list.
Manuwa made his UFC debut back in September at UFC on Fuel 5, and his performance was almost flawless during his two round beatdown of Kyle Kingsbury. He hit the former TUF contestant with a barrage of hard shots before earning a doctor's stoppage after 10 minutes.
On the heels of one of the more impressive UFC debuts in recent memory, Manuwa is becoming a fighter to watch in the talent-rich light heavyweight division and he has the opportunity to make a serious statement if he can take out another rising star.
Ryan Jimmo is in a nearly identical spot as Manuwa following an impressive UFC debut, where he tied the UFC record for fastest knockout by flattening Anthony Perosh. It makes a ton of sense to throw these two into the cage and see which fighter is ready to take a step up in competition.
Keep Reading