Wisconsin Football: Why Danny O'Brien Isn't the Future at QB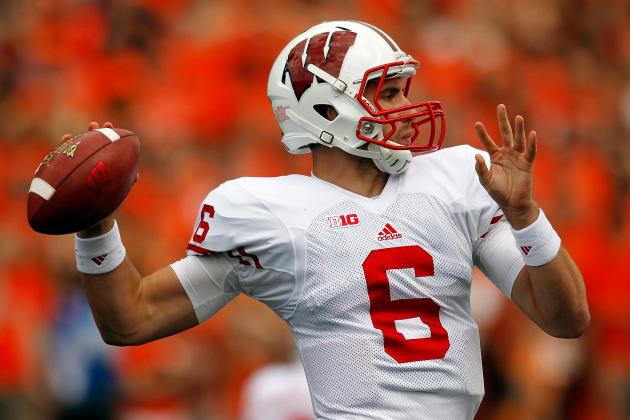 Jonathan Ferrey/Getty Images

Danny O'Brien transferred to Wisconsin expecting to continue the Badgers winning ways. However, things didn't go as planned, and O'Brien struggled to start this season. The Maryland transfer was benched in favor of Joel Stave, and was unable to reclaim the starting spot once he went down.
O'Brien does have another year of eligibility left, but here's why he isn't the future for the Badgers at the quarterback position.
Begin Slideshow

»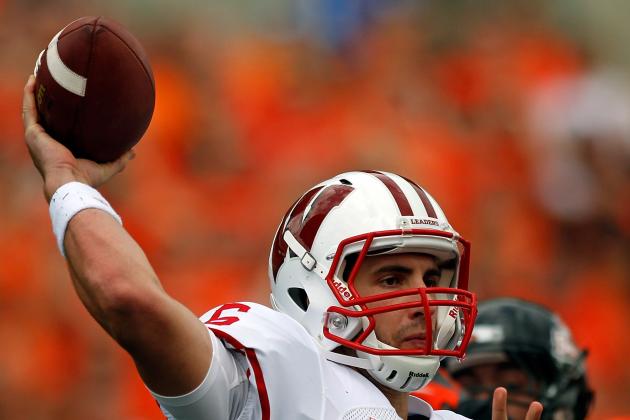 Jonathan Ferrey/Getty Images

Danny O'Brien came to Wisconsin as a highly regarded transfer who was expected to not only be a competent quarterback for the Badgers, but also to provide stability moving forward. The Maryland transfer immediately won the starting spot, and played well against Northern Iowa.
However, against Oregon State, the wheels came off. O'Brien was ineffective against the Beavers, and then benched in favor of Joel Stave following more uninspired play against Utah State.
O'Brien was given one last opportunity against Nebraska, but his decision to improvise the final play, resulting in a fumble, cost Wisconsin the game.
Following Stave's injury, O'Brien was again unable to win back the job, and is now the back up for Curt Phillips.
From starter to third on the depth chart, clearly the 2012 season hasn't gone as expected for Danny O'Brien.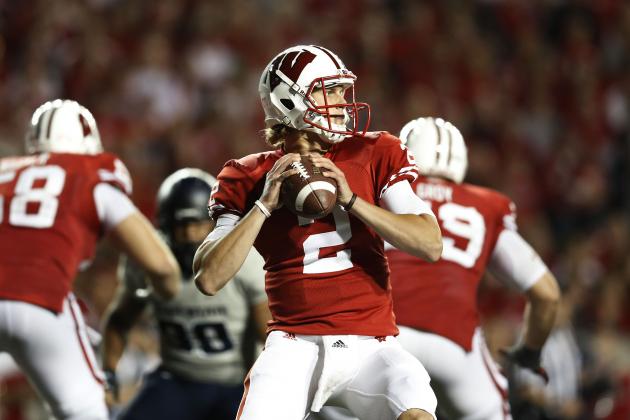 Tom Lynn/Getty Images

Joel Stave is clearly the future at quarterback for Wisconsin. The redshirt freshman has already proven to be more talented and a better decision maker, but he also has multiple years of eligibility left.
The job is his to lose in 2013.
In addition, Wisconsin also has freshman QB Bart Houston on the roster. Similar to Stave, he also has multiple years of eligibility left and can provide years of stability at the position.
In contrast, 2013 will be O'Brien's final year of eligibility. Even if O'Brien is able to beat out either Stave or Houston, the Badgers will be breaking in another quarterback in 2014.
Long term, Wisconsin is better off with either Stave or Houston at quarterback in 2013.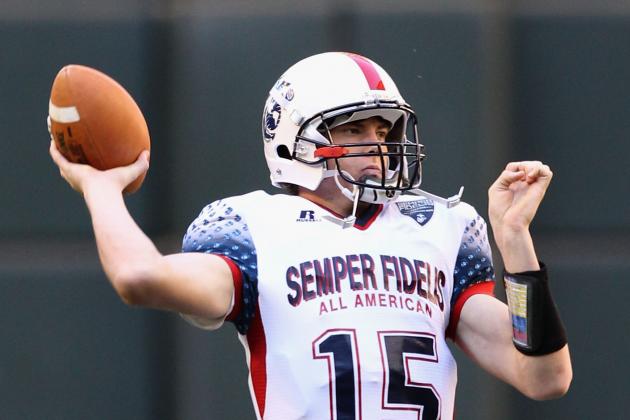 Christian Petersen/Getty Images

Joel Stave has clearly proven that he is more talented than O'Brien, offering a stronger arm and much better decision making. The Badgers were a completely different team with Stave under center, and up until his injury, Stave was a revelation for the Badgers.
However, he might not even be the most talented quarterback on the roster.
Heralded recruit Bart Houston, another strong armed, pro style QB will have had a year of experience learning the Wisconsin system by 2013, and could be poised to claim the starting spot.
O'Brien, on the other hand, doesn't offer the arm strength that either of these Badger quarterbacks has, nor does he have the necessary decision making skills to succeed in the Wisconsin ball control offense.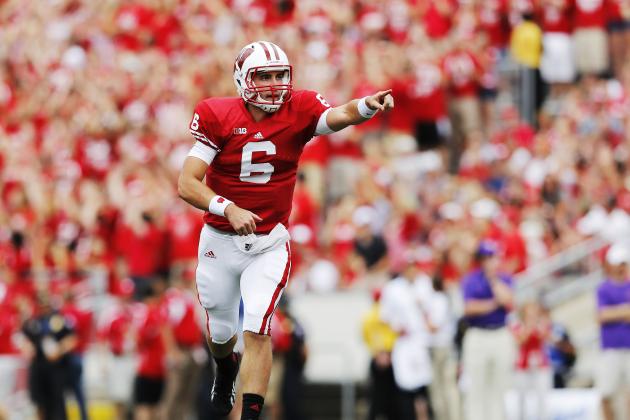 Tom Lynn/Getty Images

Danny O'Brien has had his opportunity to secure the Wisconsin quarterback position, and he was unable to do so. The Maryland transfer clearly isn't as talented as the other Badger quarterbacks, nor does he have eligibility left to provide stability for Wisconsin moving forward.
Unfortunately for him, he will be relegated to a backup role again in 2013.
Danny O'Brien is not the future for the Wisconsin Badgers at the quarterback position.