Brian Stann and the 20 Most Humble MMA Fighters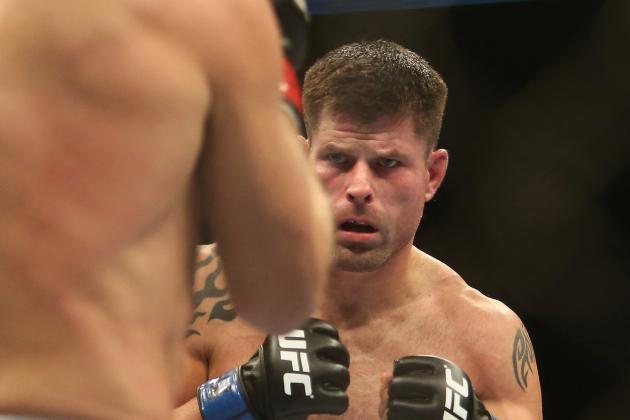 Tom Szczerbowski-US PRESSWIRE

Brian Stann may very well be the most humble guy competing in mixed martial arts today. This is a man who's been there, done that and saved a few lives along the way. As a fighter, he's already accomplished some impressive feats like winning a WEC title and handily disposing of Chris Leben, Jorge Santiago and Alessio Sakara.
The man even owns a Silver Star for heaven's sake. For those that don't know, that's the nation's third-highest award for valor in combat.
This is a guy who has, by all accounts, earned the right to behave anyway he feels. If he wanted to walk around with his nose in the air and his mind far from the insignificant civilians, he could, and no one would say a thing about it.
But Brian Stann doesn't walk around with his nose in the air, and he doesn't think he's any better than the next man. He's a compassionate fighter who competes to be the best, not to intentionally inflict an absurd amount of punishment on his opponents, not to showboat and not to throw his accomplishments in anyone's face.
The "All American" redefines the humble fighter.
Begin Slideshow

»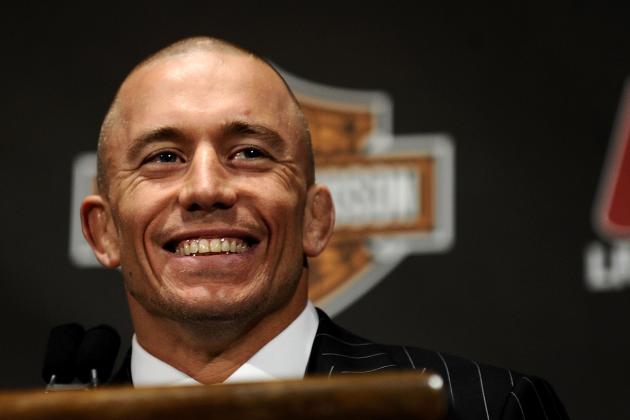 Jeff Zelevansky/Getty Images

GSP's so humble that when he attempts to talk trash or be an aggressive personality, it comes off as outright comedy.
The man may be the most athletically gifted guy competing today, but he hasn't let it go to his head. He has become a bit complacent in the past, but there's a huge difference between complacent and arrogant.
GSP shows his foes respect, often underplays his own abilities and watches his tongue. A great champ here!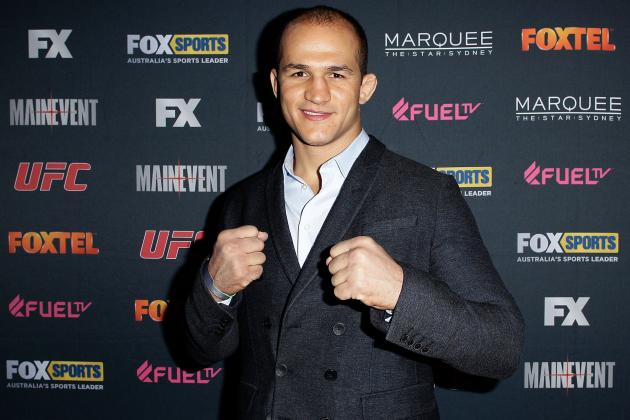 Brendon Thorne/Getty Images

JDS and GSP have more in common than a three-letter acronym. They're actually near mirror images of one another. Both are highly respectful, both are self-aware fighters who know anything can happen at any time, and both sit comfortably atop their respective divisions without having transformed into complete tool bags.
JDS has a bit more color to his personality, and that only helps to remind fans of how humble this guy is. He came up timid and impoverished, but now thrives in a lucrative sport and still keeps his ear the ground.
It's impossible to dislike a man so humble yet so amazingly savage.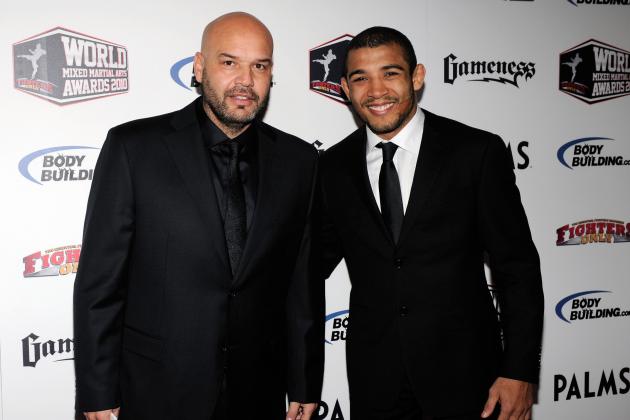 Ethan Miller/Getty Images

Since we're sweeping through champions, I've got to tip my hat to the featherweight boss, Jose Aldo.
All this man has ever thought about is fighting. And yet, even driven as a madman, Aldo is a likeable, nondescript guy away from the cage. While competing, it's easy to misconstrue Aldo's actions: He's flashy as hell, but that's bravery within combat, not showboating. The guy just loves to attempt unrealistic attacks…which typically work out in his favor.
You can spot Aldo's love for the fans after every victory, and you'll have to dig through plenty of interviews to hear him bad-mouth any man.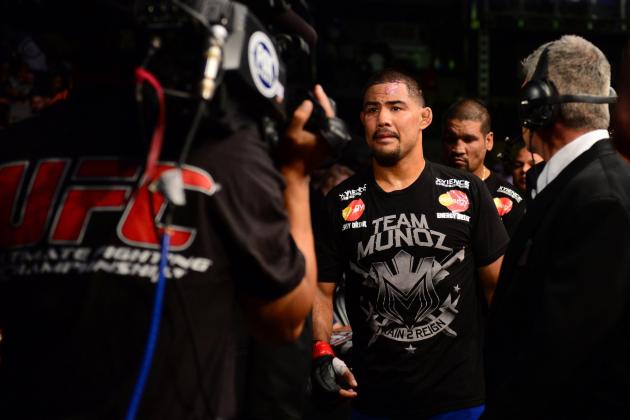 Kyle Terada-US PRESSWIRE

Mark Munoz is like your cool next neighbor. You know the one: a beer every now and then, a football game every other Sunday or so. The guy you'd happily join for a BBQ.
To know that this guy trains with animals every day of his life and campaigns as a successful middleweight on the most talent-laden fight platform in the world is just mind-boggling.
Munoz is almost too down to earth and respectful. He's a gentleman through and through!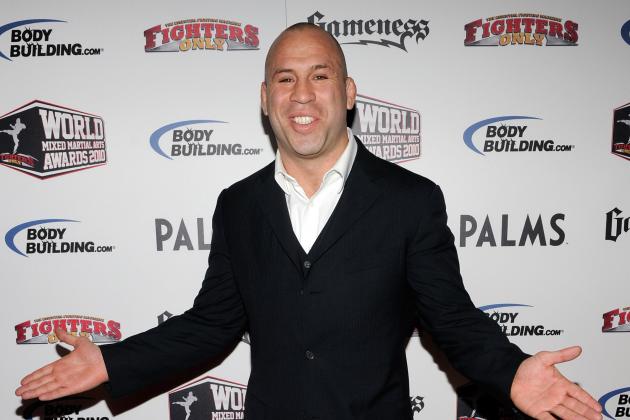 Ethan Miller/Getty Images

Some fight for family, some fight for monetary gain and some fight for the fans. Wanderlei always has and always will put the fans at the front of the line.
"The Axe Murderer" has put his health on the line for over 15 years, and he's done it for us. Sure, this guy loves to fight, he really loves to fight, but he loves the fans' reaction just as much, if not more, than the confrontation itself.
Silva's had a few very aggressive moments with some of the men he's tangled with, but he's mellowed out quite a bit in recent years, and he's become the quintessential likeable figure.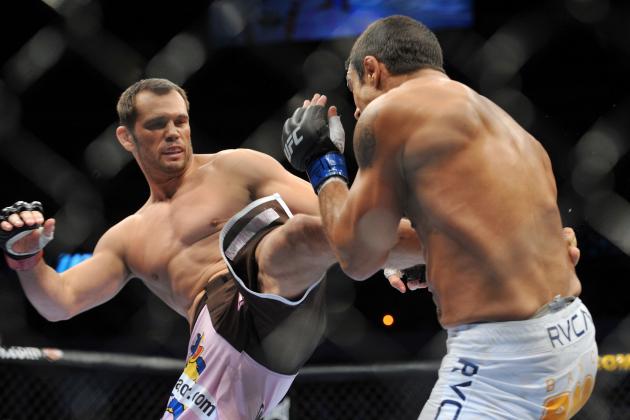 Jon Kopaloff/Getty Images

Rich Franklin still behaves like a teacher. He's well spoken, respectful and attentive. He's a genuinely nice guy, to keep it simple.
A consummate professional who separates emotions from work and always shows his opponents the respect they deserve, "Ace" is one of the most humble athletes on the planet.
Only a fool could find any measure of dislike for a guy who could literally double as Jim Carrey any day of the week.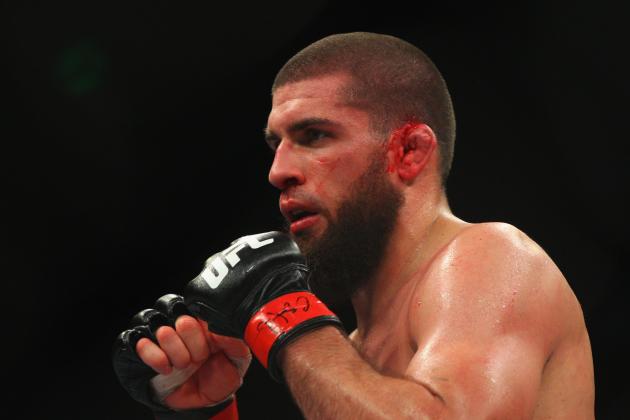 Mark Kolbe/Getty Images

"The Crusher" is the man that he is because of the obstacles he has faced in life. A serious battle with heroin could have left McGee another sad statistic. But he prevailed, overcame adversity and got his life on track.
Because this man has seen the darkest canals of life, he's come to appreciate and respect every passing day.
The guy is as nice as can be, super emotional and deeply appreciative for the chances he's been given. You just can't dislike a grown man, with a muskrat on his chin, who cries after every fight. Hugs not hate.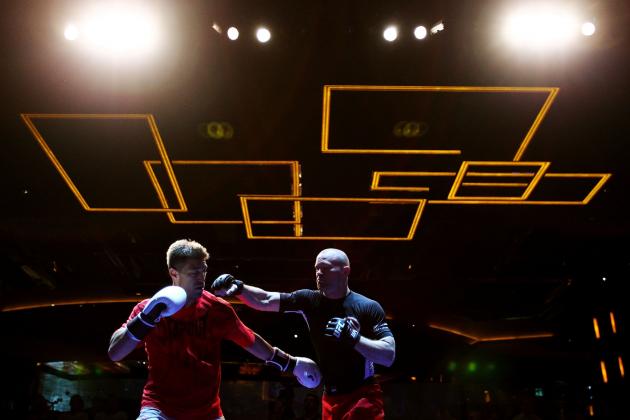 Mark Nolan/Getty Images

Chris Lytle is officially a retired man, but he's well worthy of a place on this list. "Lights Out" was always the friendly blue-collar guy who competed because that's where his passion lay. It's hard not to admire that kind of mindset.
The fact that Chris was always quite friendly with his foes, had a blast entertaining the crowd and constantly reminded fans that his family is what moves him forward in life only makes the man more admirable.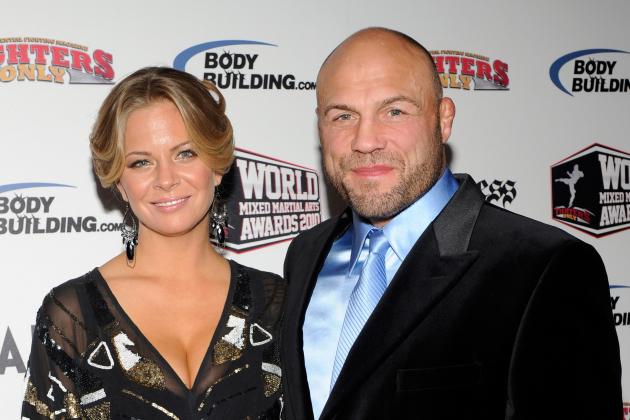 Ethan Miller/Getty Images

Randy Couture could easily be recognized as the sport's first nice guy. From day one, Couture has upheld an honest (sans relationship issues) attitude and a humble demeanor.
Debuting in a sport as vicious as MMA when you're already in your mid-30s is a risky thing to do. Randy knew that, and he always exhibited a level of general gratitude for being able to compete at the level he managed.
Respectful in victory, respectful in defeat: Randy's still one of the most approachable men in the business.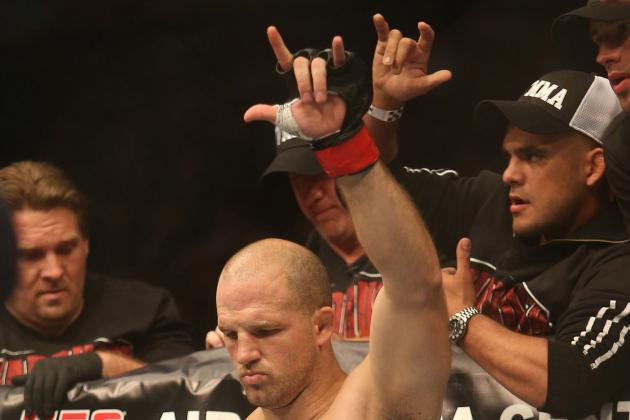 Tom Szczerbowski-US PRESSWIRE

Being deaf meant that, to a degree, the cards were always stacked against Matt Hamill. But "The Hammer" isn't a quitter, and he's not the kind of guy to allow a disability to hold him back.
Matt's one of the more emotional fellows on this list, and that endears him to many. The guy seems to care about…everything. He's gracious every time out, and he never cries about questionable officiating or judging.
Plus, the dude has actually gone cow-tipping. How many people can truthfully say that?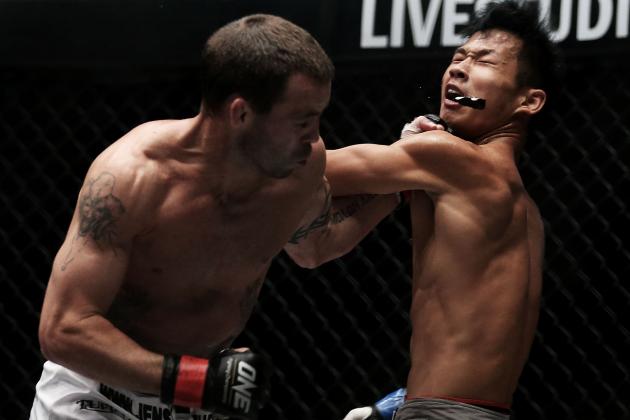 Chris McGrath/Getty Images

Speaking of being emotional, nobody does it quite like Jens Pulver. This guy lived a nightmare growing up, and rather than allowing them to break him, he used his hardships to mold a quality attitude.
Pulver's always been remarkably kind to fans (I once had a conversation with the man on Facebook about completely random BS), shown concern for his opponents and carried his heart on his sleeve.
Pulver's best days are long behind him, although he's officially declared himself retired more times than any other fighter in history. His heart simply will not allow him to walk away from the game. Here's hoping he preserves his motor functions and hangs them up soon. It'll be another tear-jerking retirement speech, but it's fitting for a warrior of Jens' stature.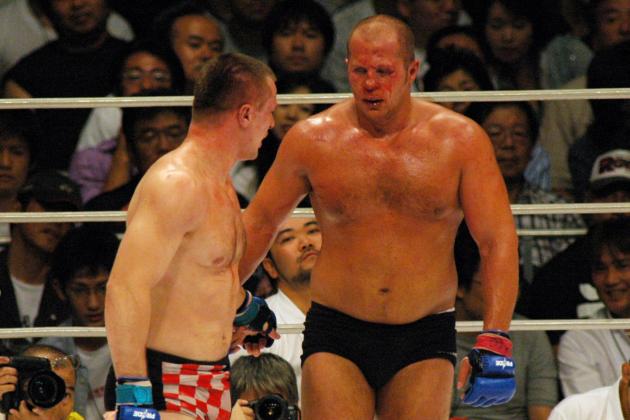 Tomokazu Tazawa/Getty Images

I think someone forgot to tell Fedor that he was the baddest man on the planet for about a decade straight. He certainly never behaved as though he'd received the memo.
Always unassuming and rather shy, Fedor sports a mellow little grin and a strangely warm…glow. He's just a very approachable figure who doesn't feel the need to go out of his way to ensure he looks or acts like a tough guy.
They say the quiet ones are the dangerous ones. They're often quite humble as well, once you get to know 'em.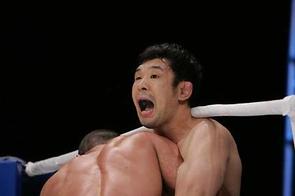 Kazushi Sakuraba is an idolized figure for a reason. Everything the man does is amazing.
He constantly defies the odds, beating legendary practitioners at their own game, toppling larger foes and refusing to fold in the face of danger…He even throws double-handed karate chops.
When the competition is over he's a smiling, (and often bloody) warm guy, with a look of awe on his face. If you pay close attention, Sak sometimes takes on the look of a kid in a candy store.
That's one down-to-earth, humble dude.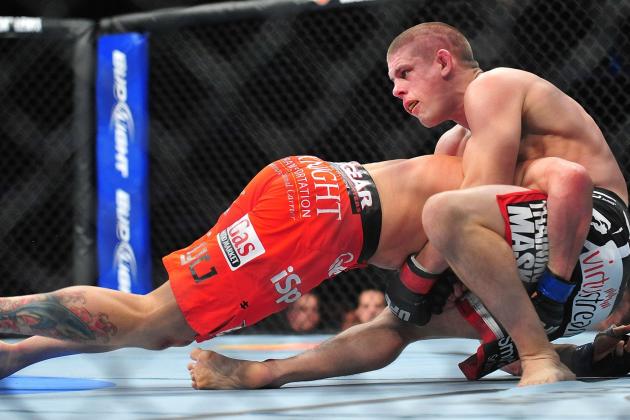 Gary A. Vasquez-US PRESSWIRE

J-Lau is a straight-up killer. This guy fights with the intention of shutting down your will to fight. And he does it well. Twenty-two finishes in 22 wins is a wild statistic. But if you think that kind of success and domination has turned an unassuming book nerd (no hate, I'm one myself!) into a nasty character, you're wrong.
Joe's always a classy guy. He doesn't run around and launch "Twitter Wars," and he doesn't seem to feel the need to belittle anyone. He always appears to be quite happy with his position in life (I would, too, if I picked up massive "bonus" checks every time I showed up for work), and he somehow fits into that "perfect employee" mold without being even remotely disgruntled.
Joe's just an all-around awesome guy.
Jeff Bottari/Getty Images

These guys with defecation-inducing nicknames crack me up…"The Axe Murderer," "Little Evil," "The Natural Born Killer." All of them: ultra-respectful and legitimately nice guys.
Carlos is a very intelligent guy with a lot of respect for martial arts as well as his opponents. Even in the face of Nick Diaz, this dude remained collected and polite: That's amazing.
Carlos will always be a fan favorite due to his unique combination of killer instinct and humble demeanor. Whether he can ever get his hands on the official welterweight belt remains to be seen.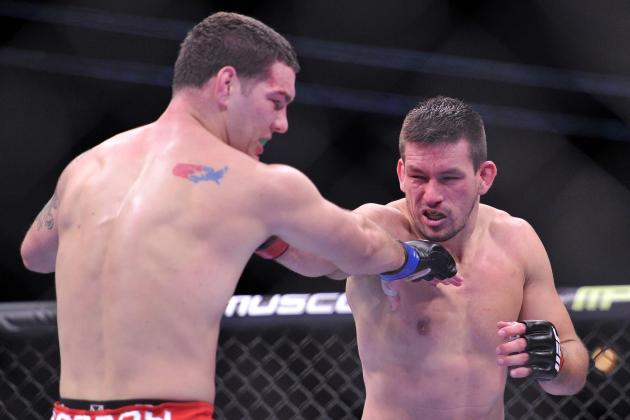 Mike Dinovo-US PRESSWIRE

If you can be taunted to the point of utter embarrassment by Anderson Silva and still keep your head and give credit where credit is due, that says something about your character.
Maia did it, and while he hasn't been clowned to the same degree since, he's always remained a likeable guy who acknowledges the threats his opponents bring to the table.
The man isn't conservative in his approach to fighting, but he is thoughtful when speaking, and he does love the crowd. Maia definitely deserves to be considered one of the most humble, respectable gentlemen in the game.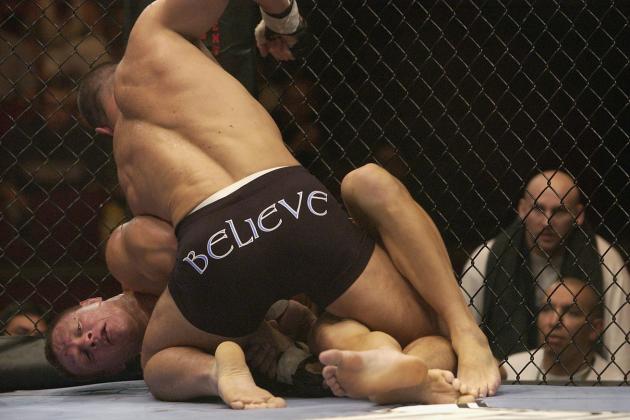 John Gichigi/Getty Images

A few years back, I had the chance to head out to Vegas and spend a day with Evan for a piece I was writing for a now-defunct MMA magazine. I can tell you first hand, Evan was as passionate as they come.
A bit of a philosopher, Tanner had some unique views, and all of them were rooted in respect.
Evan appreciated the fans, and he appreciated every moment that he was able to make some impact on a stranger. I know I'll never forget the man, and I still believe in the power of one.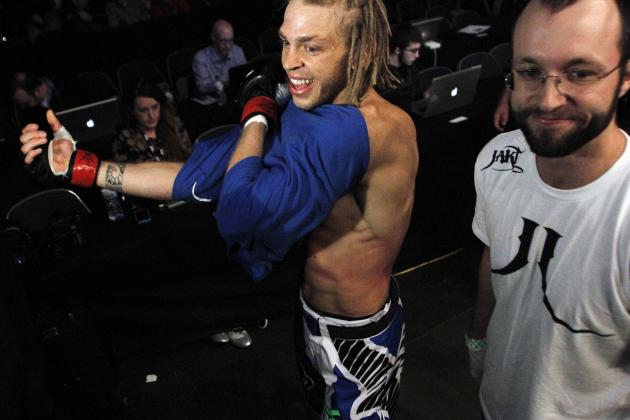 Matt Ryerson-US PRESSWIRE

The Ultimate Fighter rarely portrays men as they actually are away from the TUF house. But somehow, all the editing magic in the world couldn't alter who Jonathan Brookins is as a man.
What you witnessed on TV is exactly what you get in person. A humble, soft-spoken guy who knows he isn't the best fighter in the world, but is willing to dedicate himself enough to make a run at that title.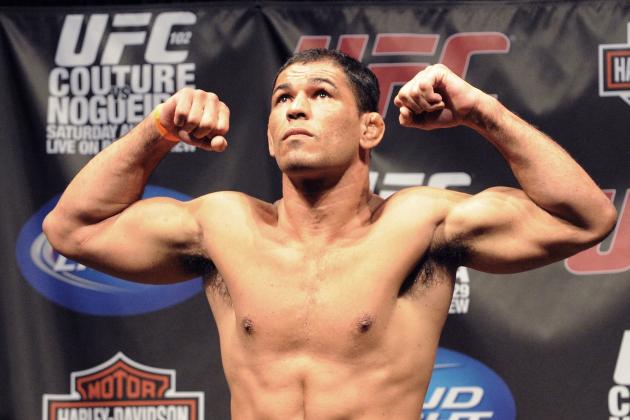 Jon Kopaloff/Getty Images

I'll admit that "Big Nog" has become a bit…moodier with time. That doesn't erase the core of his character, however. And that core is loaded with respect for the ability of others and the investments made by fans around the world.
Nogueira has been to the top of the mountain, and he's been knocked down, only to stand tall once more. Through it all, the larger of the Nogueira twins hasn't allowed singular experiences to alter who he is. And who he is, is a nice, humble guy who had a danger-ridden run as a child and used it to motivate a good man.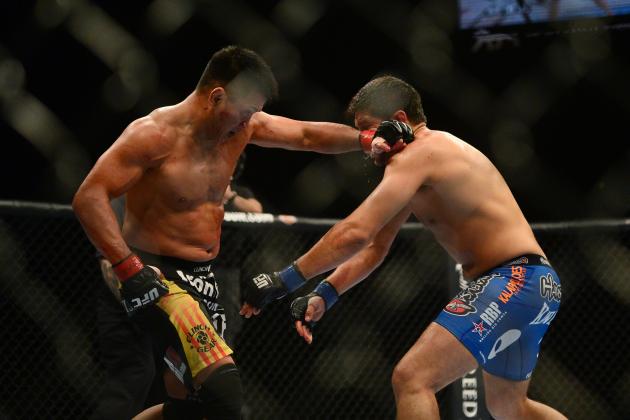 Mark J. Rebilas-US PRESSWIRE

Knowing that Cung Le moonlights as an actor might lead you to believe he's a bit on the pretentious side. But that's about as far off the mark as one could imagine.
Cung Le is actually a very likeable man. He's a people person, and he keeps his guard down when outside of the cage. He's friendly with fans, he's friendly with media, and he's even friendly with foes.
For Cung Le, MMA is all about business, and he brings a humble persona into the workplace.
Follow Matt Molgaard on Twitter.