Boise State Football: 5 Ways to Avoid Upset Against Nevada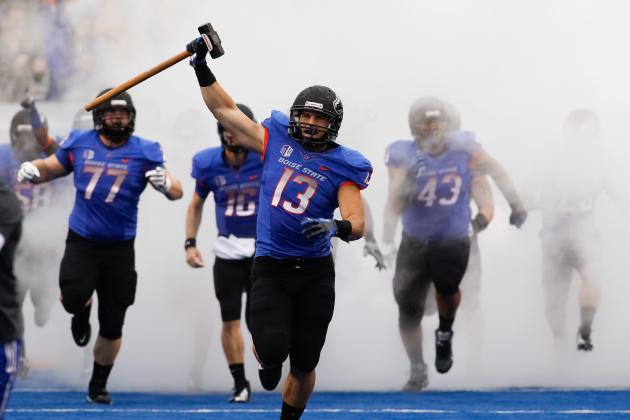 Otto Kitsinger III/Getty Images

The Boise State football team has to win this weekend against Nevada. And unfortunately, it has upset written all over it.
The Broncos have had a bit of an up-and-down season, going 9-2 overall and 6-1 in conference.
Their most recent loss came at the hands of San Diego State in Week 10, which ruined their chances at sole ownership of the Mountain West Conference.
If Boise State loses this weekend, they'll surely be dropped from the BCS rankings and lose any chances at a bowl bid against a major conference opponent.
And seeing that the last time the Broncos needed a major win at Nevada they lost 31-34 in overtime, they can't underestimate the Wolf Pack.
Begin Slideshow

»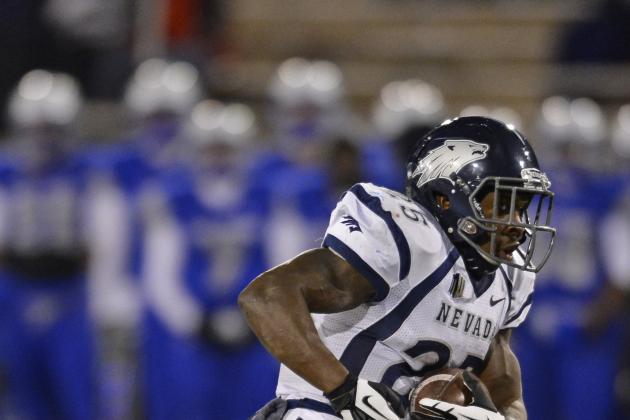 Ron Chenoy-US PRESSWIRE

Like always, Boise State has a very tough defense, ranking eighth overall in yards allowed per game (293.3) and fourth in points allowed per game (14.4). But it ranks much stronger against the pass (fifth) than the run (29th).
Nevada has one of the best rushing attacks in the nation, putting up 263 yards per game (sixth in the FBS).
Running back Stefphon Jefferson has 20 touchdowns on the season, and averages over 140 yards rushing per game.
In Boise State's two losses this season, it was beat with the run.
Michigan State and San Diego State put up a combined 379 yards and four touchdowns on the ground in their wins over the Broncos.
If Boise State can't slow down Jefferson, it doesn't stand much of a chance against the Wolf Pack's offense.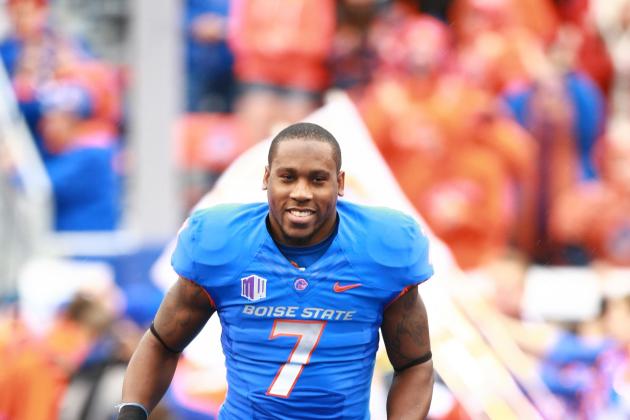 Brian Losness-US PRESSWIRE

You never know which D.J. Harper will show up for Boise State. In 2012, he has a season-low eight yards on 15 carries against Michigan State, but a season-high 162 yards on 16 carries against Miami (OH).
Though he can be a bit inconsistent, Harper is still an integral part of the Bronco offense.
The senior tailback has 935 yards rushing and 152 yards receiving on the season, with 15 total touchdowns.
While the Wolf Pack is great offensively with the run, they're horrid against it. Nevada ranks 110th in the FBS with 213 rushing yards allowed per game.
In order to get their offense firing on all cylinders, the Broncos need their senior running back at his best.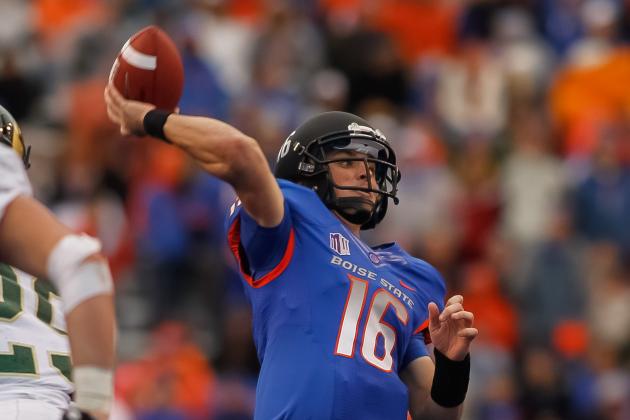 Otto Kitsinger III/Getty Images

How are these for splits.
When Boise State quarterback Joe Southwick is under 200 yards passing, the Broncos are 4-2 and average just 24 points a game.
When he's broken the 200-yard plateau, Boise State have yet to lose while outscoring opponents 194-76.
Nevada is a lot better against the pass than the run, allowing just 217.9 yards passing per game (good for 40th in the FBS). But that doesn't mean they can't be beat by it.
In the Wolf Pack's four losses, they held teams under 200 yards passing only twice. In those four games, opposing quarterbacks averaged 230 yards through the air.
As long as Southwick can break 200 yards, the Broncos should have no problems putting up points.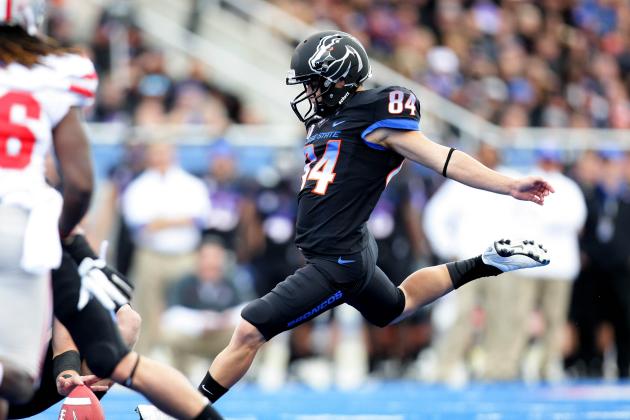 Brian Losness-US PRESSWIRE

Remember that last loss on the road to Nevada I mentioned earlier?
That came in 2010 and was a major overtime heartbreaker for the Broncos. The worst part about it was that Boise State had two chances to win that game, and they were squandered with missed kicks.
The first came with a few seconds left in the fourth quarter. Kellen Moore had just thrown a 53-yard pass, making it a 26-yard field-goal attempt for the win, with two seconds remaining on the clock.
It was missed.
The second came on the Broncos' first possession in overtime. This one was a 29-yarder, and it too was missed.
While the kicker then wasn't current Boise State kicker Michael Frisina, I'm sure the reason for that loss is in the back of a lot of players' minds.
If this game comes down to the wire, it would help the Broncos tremendously to keep their kicker calm.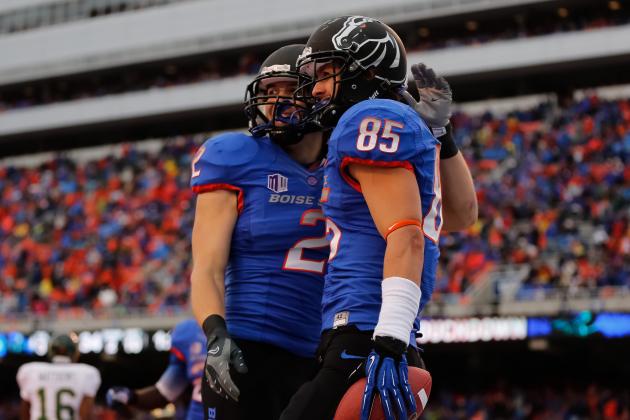 Otto Kitsinger III/Getty Images

It seems simple and redundant, but Boise State has to come into Nevada playing to win.
If the Broncos want respect they have to earn it. Dropping games like this one—as they did in 2010—is not the way to do that.
They have to stay focused, keep their heads in the game and do what they've done all season long: move the ball on defense, play tough defense and grind out a big win. As long as the confidence level is high, they should have no problems handling this Wolf Pack team.