LSU Football: 5 Potential Bowl Spots for the Tigers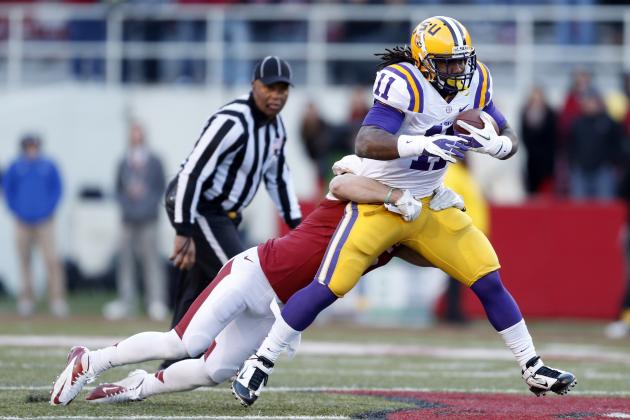 Wesley Hitt/Getty Images

LSU had its sights set on another BCS Bowl, but with how everything played out on Saturday, that is looking like a long shot at this point.
Alabama crushed Auburn, Florida edged out a win over Florida State, Georgia demolished Georgia Tech and Texas A&M got by Missouri, which likely leaves Les Miles' team on the outside looking in.
So where will the Tigers go bowling this season?
Well, some of that will depend on how the SEC Title Game plays out, as well as how the BCS computers measure certain things.
Either way, we're going to do our best to provide you insight on where and when LSU will be playing its bowl game.
Let's go ahead and project the five most likely bowl games for the Tigers.
Bleacher Report Style!
Begin Slideshow

»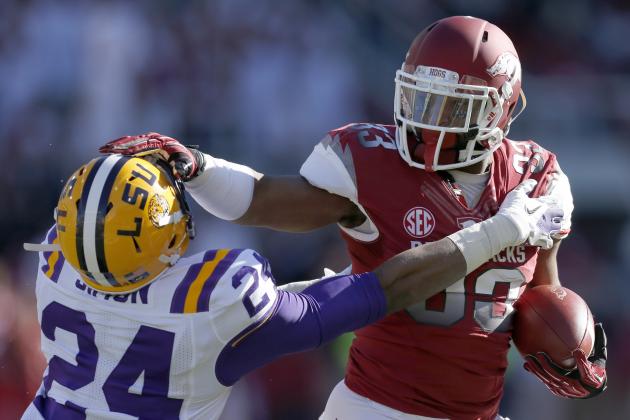 Wesley Hitt/Getty Images

Who: SEC vs. Big 12
What: AT&T Cotton Bowl
When: January 4, 2013
Where: Cowboys Stadium, Arlington, Texas
Why: Generally, the Cotton Bowl selects the No. 3 or 4 team in the SEC, depending on if two teams from the conference make a BCS Game.
This, in my opinion, is the most likely bowl destination for the Tigers.
LSU would be matched up against the No. 2 or 3 team from the Big 12, which would most likely be either Oklahoma State or Texas.
Remember, Oklahoma State felt it should have been playing LSU in last year's BCS National Championship Game and that it was snubbed when Alabama was selected instead.
There's a good storyline heading into the game if this one does indeed turn out that way.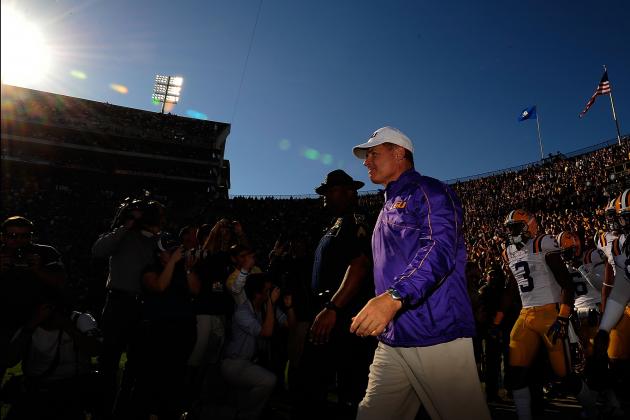 Stacy Revere/Getty Images

Who: SEC vs. Big Ten
What: Outback Bowl
When: January 1, 2013
Where: Raymond James Stadium, Tampa, Florida
Why: A lot of people are picking South Carolina to be the SEC's representative in this game, but LSU has a chance as well.
Generally, this game places the No. 3 or 4 team in the SEC vs. the No. 3 team in the Big Ten. So, if LSU isn't selected for the Cotton Bowl, this could be a very realistic possibility for the Tigers.
Whoever is selected to play in this game from the SEC Conference should have a huge advantage against whatever Big Ten team is selected, as this was unfortunately a down year for the Big Ten.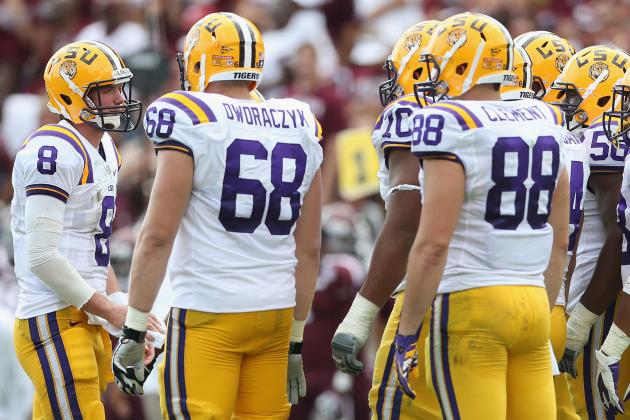 Ronald Martinez/Getty Images

Who: SEC vs. Big Ten
What: Capital One Bowl
When: January 1, 2013
Where: Florida Citrus Bowl, Orlando, FL
Why: The popular belief is that Michigan will be the Big Ten's representative in this bowl game.
How about this for a storyline: Les Miles, who was rumored to be the leading candidate for the U of M job before Brady Hoke was hired, would play against his alma mater and a school that he coached at from 1987-1994.
This matchup would have plenty of media hype surrounding it with two big-name programs, although the score on the field would most likely be one-sided in favor of LSU.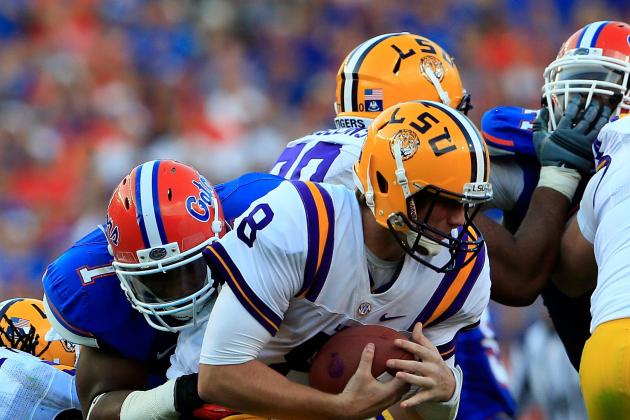 Sam Greenwood/Getty Images

Who: BCS vs. BCS
What: Allstate Sugar Bowl
When: January 2, 2013
Where: Superdome, New Orleans, LA
Why: This is a huge stretch because it looks like Florida all but wrapped this one up.
However, there still is a small outside chance that the BCS computers could push LSU ahead of the Gators in the final standings—although highly unlikely.
Whoever represents the SEC in this game will likely play against Oklahoma.
That should be a great matchup.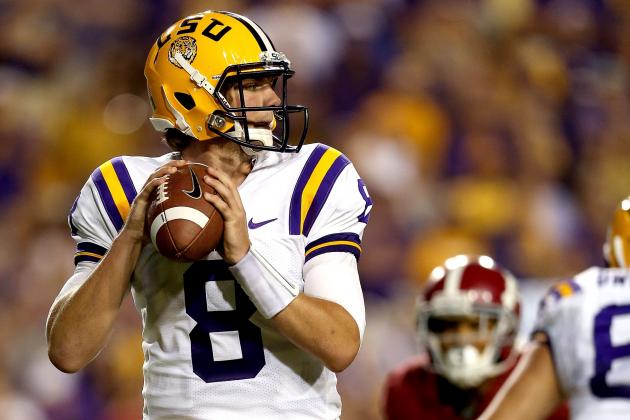 Matthew Stockman/Getty Images

Who: SEC vs. ACC
What: Chick-Fil-A Bowl
When: December 31, 2012
Where: Georgia Dome, Atlanta, Ga.
Why: This would probably the be worst-case scenario for LSU, but one that is certainly a possibility.
If LSU were to fall into this game, more than anything, it would just point to how strong the SEC has been this season.
Generally, this is the No. 5 or 6 team in the SEC playing against the No. 2 team in the ACC, which all signs point to being Clemson.
If LSU were to fall to this game, the Capital One Bowl would have to take the loser of the SEC Title Game—Georgia or Alabama—the Outback Bowl would have to take South Carolina and the Cotton Bowl would take Texas A&M or the loser of the SEC Championship Game, assuming it wasn't selected to play in the Capital One Bowl.
LSU vs. Clemson—It wouldn't be the ideal bowl game for LSU, but it would sure be exciting to see a great offense against a great defense and see how it all played out on the gridiron.
Again, this isn't an ideal situation for Les Miles' LSU team, but it is one that certainly could be considered given how good the SEC has been as a whole this year.