3 Ways the New Orleans Saints Can Earn a Playoff Berth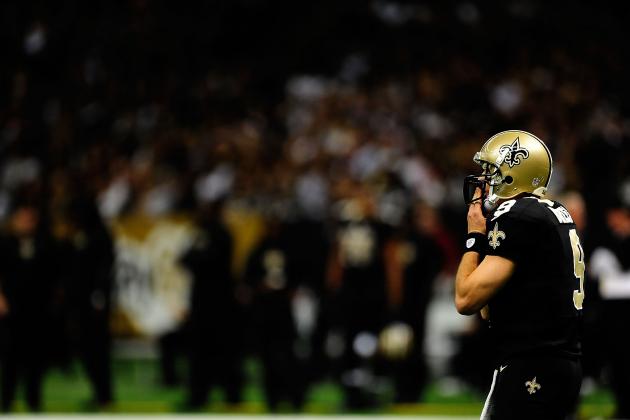 Stacy Revere/Getty Images

Well that was a fun ride, right Who Dat Nation?
It's not over yet, by a long shot, for the New Orleans Saints and their playoff aspirations, but their path now has a fork in it, having been hindered by that regrettable loss to the San Francisco 49ers this past Sunday.
That fork is why I am here. Not to dwell on the path that ends up with the Saints out of the NFL's second season, but to shine a light on the way that the Black and Gold can accomplish the impossible.
The way that would make Roger Goodell's skin crawl.
That way is the road to a playoff berth that would give the Black and Gold a chance at a "home" Super Bowl, and here is how they can get there.
Begin Slideshow

»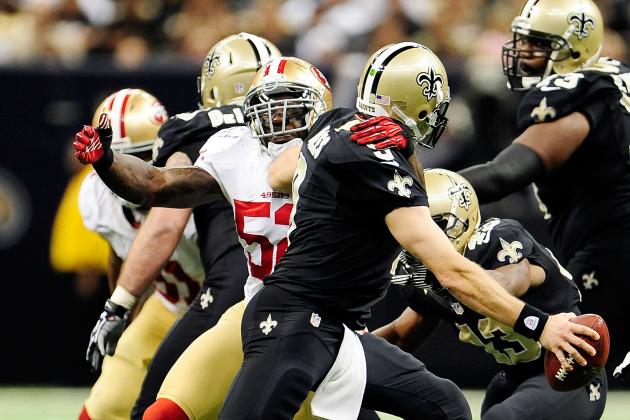 Stacy Revere/Getty Images

Whether it be stupid penalties or dumb decisions from playmakers, the boneheaded plays have to stop if this team has any chance of getting into the playoffs.
I have said for a few years now that the only team that could truly beat this Saints team is themselves. Yes, the defense isn't doing them any favors, but this team has never relied on defense in the Drew Brees Era. So, why would it matter this year?
It doesn't. What matter are the missed assignments, the personal foul or celebration penalties and, to top it all, Brees looking like Brett Favre at least once every other week or so. That's what matters when you are trying to battle five other teams for one spot.
How do the Saints expect other teams to get out of their way if they can't themselves?
The missed assignments kink seems to have been fixed due solely to the increased time the defensive group has had in this new system. Joe Vitt seems to have cracked the whip on those unneeded penalties.
And the Brees thing? Well, Who Dat Nation, we are going to have to live with that because he's been doing it since 2010. Let's just hope other things around him get tidied up so we don't notice these hiccups anymore.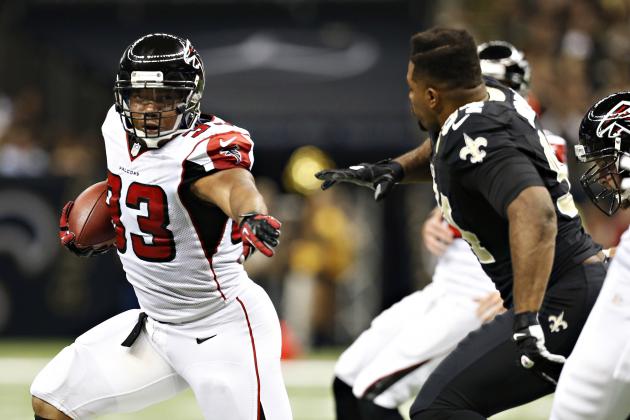 Wesley Hitt/Getty Images

As mentioned in the previous slide, it seems like this defense has turned the light on, finally, and begun to really improve under Steve Spagnuolo. Who knew? (I won't brag too much.)
But they have to keep it up. There is no time to relapse into defensively-challenged rehab, and it might be scary to say, but if the Saints have any chance to go on a run it will be through their defensive play.
That was weird to write, but the defensive front seven have been playing out of their minds since the Philadelphia Eagles game.
The only thing that the Saints' newfound pass rush needs to improve on is their ability to finish the play. They apply pressure, but very rarely get the QB down. That has to change. They have to "get home" on those pressures, which in should in turn help get them off the field on third downs and help the field-position game.
The big star of this defensive resurgence has been Cameron Jordan. Wow. His play from last year to this year is like night and day. With so many second-year defenders playing so great, his performance this year goes by the wayside, but he looks like the real deal.
The future of the Saints defense is bright under Steve Spagnuolo's watch.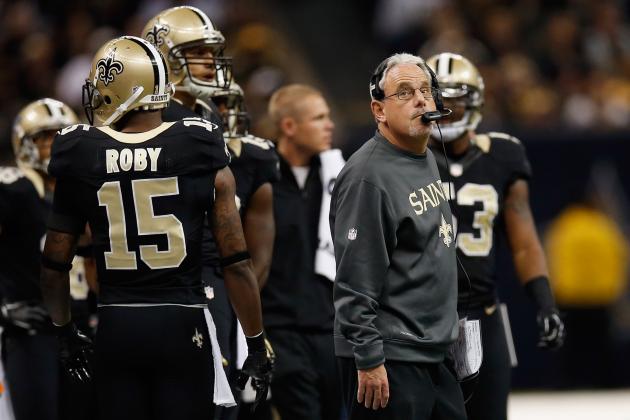 Chris Graythen/Getty Images

With a win on Sunday, the Saints would have controlled their own destiny for a playoff spot, but their loss has put them behind five teams in the wild-card hunt.
They do happen to only be one game out, but the fact that they could win the rest of their games and still be out is the reason they have to do one thing a whole lot over the next few weeks.
That is: pray, and keep it up until they get their heads back above water.
They have the toughest schedule remaining out of the rest of the contenders for that last playoff spot. They only have two home games left, and they are one more bullet in the foot from being out of this thing completely.
You don't think that deserves a lot of shout-outs to the man upstairs? Yup.
There's nothing else the Saints can do now. They blew their chance. Now their backs are literally up against the wall in a muddled NFC.
It's time for some help from our "friends."