30 Hilarious Photos of Athletes in Their Rookie Year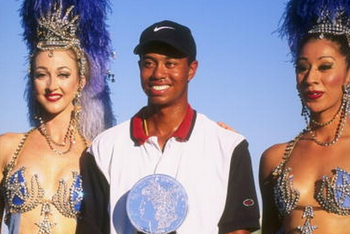 J.D. Cuban/Getty Images
Andy Lyons/Getty Images
Scooped up from their little ponds and dumped in the deep, wide ocean, rookies often don't know where to swim first. While many of these young fishies are focused on proving their chops, they become vulnerable to other predators lurking out there, the most sinister of which is the sports photographer.
Rookies—especially those who didn't play ball for a widely covered college team—aren't exactly camera savvy. Takes them a while to get accustomed to all those eyes in the sky and on the wall and in the stands and in the locker rooms...
Now, let's relish all those hysterical shots of our once naive goofy, pimply, awkward, clueless heroes of the court, the diamond, the rink, the track and the field.
Click on and let the silliness begin.
Honorable Mention: Chris Kaman, 2003
Robert Laberge/Getty Images
Chris Kaman's Rookie Year Salary: $2,394,600
Bottle of hair gel suitable for athletic use: $23.99
Failure to use aforementioned gel: Priceless
30. Austin Rivers, 2012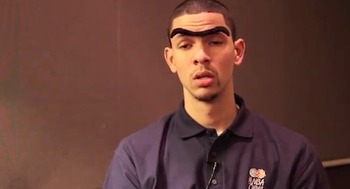 Source: houseofhighlights.com
Rivers cleverly diverts any rookie mockery that might be directed his way and has a little fun at Anthony Davis' expense.
Unibrow accessory by Ralph Lauren.
29. Phil Kessel, 2006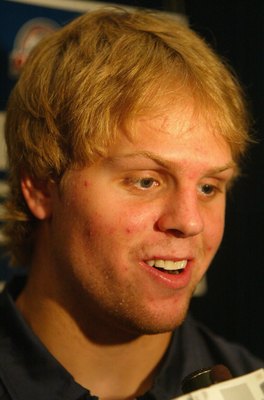 Dave Sandford/Getty Images
28. Madison Bumgarner, 2010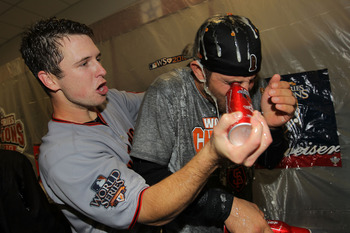 Doug Pensinger/Getty Images
It's all fun and games until someone loses an eye, Madison.
27. Brett Favre, 1991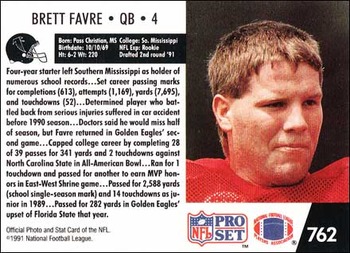 Source: pigskindoctors.com
Might wanna step back 'fore I spit this wad'a tabacky juice on them there purty shoes you got on.
26. Tim Tebow, 2010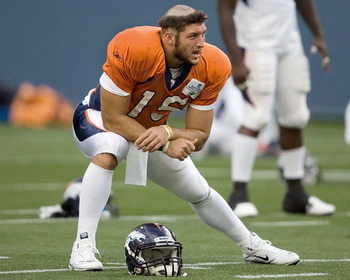 Photo: Hector Acevedo/ZUMApress
The Lord, He doth shine upon Tebow's blessed, bare pate.
25. Al Alburquerque, 2011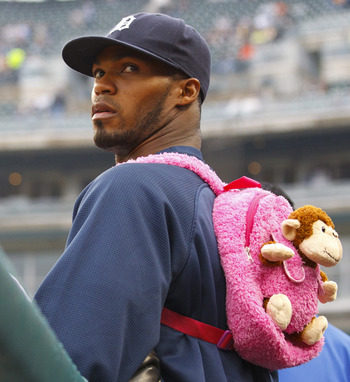 Photo: Rick Osentoski-US PRESSWIRE
24. Kevin Barnes and Robert Henson, 2009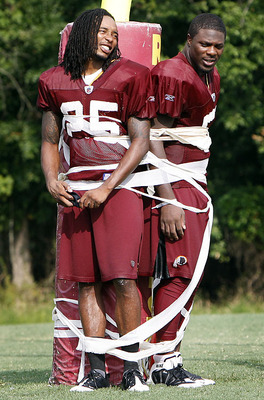 Photo: AP
Barnes and Henson enjoyed hanging around after practice during their rookie year.
23. Krys Barch, 2006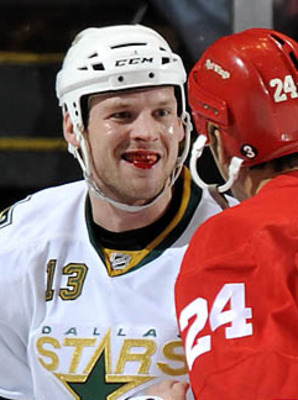 Source: chicagonow.com
22. Phil Dawson, 1999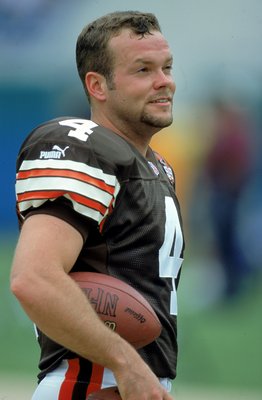 Scott Halleran/Getty Images
Blue Mooooon...
You saw me standing alooooone...
Without a dream in my heart
Without a love of my ooooown...
21. Jed Lowrie, 2008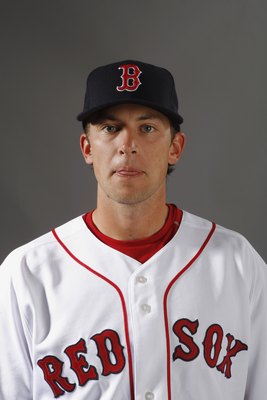 Nick Laham/Getty Images
Not sure what happened here exactly. Is the tongue part of some sort of Jedi mind trick? Is this an attempt to be cool, to be like Mike?
My take is that he just flubbed a smile.
Future rookies, do yourselves a favor and study these instructions before your first player portrait.
20. Tony Hawk, 1986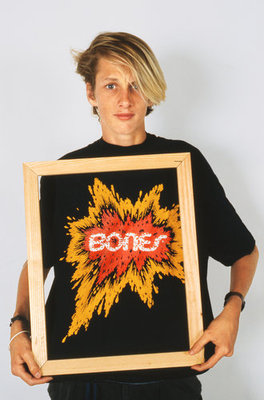 Photo: Stacy Peralta
OK, so Hawk never really had a rookie year. The guy was pulling 900s before he was out of diapers.
But this picture is just too good to remain lost and obscure in cyberspace.
19. Dan Carter, 2003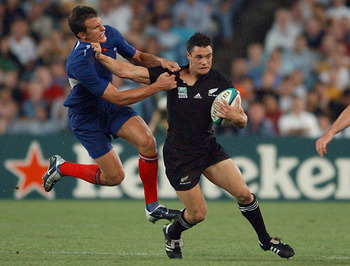 Cooperation between national space programs at its grandest.
Pictured here: a Kiwi propels a Frenchman into orbit.
18. Tom Brady, 2000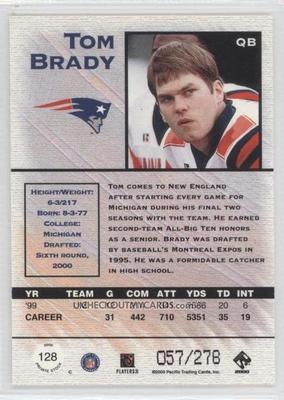 Source: checkoutmycards.com
17. Brock Lesnar, 2000
Source: examiner.com
16. LeBron James, 2003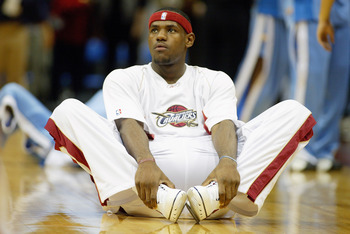 Stretching is good. Stretching helps. But when it makes you look like you have a nasty bulge of groin fat... not so flattering.
15. Lance Armstrong, 1991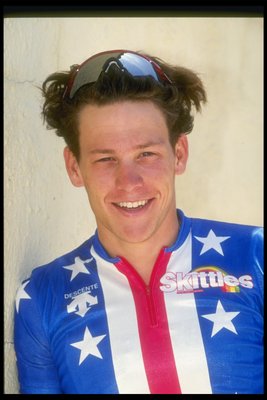 Joe Patronite/Getty Images
14. Travis Ivey, 2010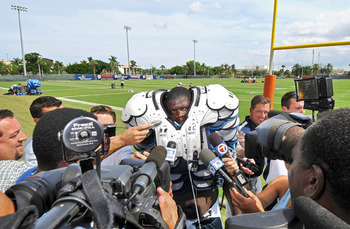 Photo: Steve Mitchell/US PRESSWIRE
If all those scary cameras and mics are too much for Travis, he can just pop his head back inside his shell.
13. Danica Patrick, 2005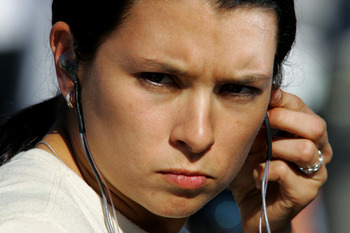 Darrell Ingham/Getty Images
The pouty, plain Jane you see in the first picture caught on to the whole camera culture lightning fast.
Here she is just a year later:
Danica Patrick at ESPY Awards Red Carpet 2006
12. Michael Phelps, 2001
Source: rookiereview.com
Lost member of ZZ Top?
11. David Beckham, 1992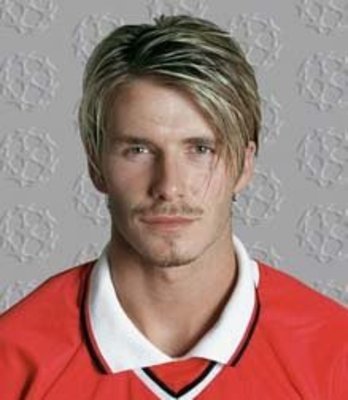 Source: celebrity9.com
Disgruntled NKOTB reject.
10. Tiger Woods, 1996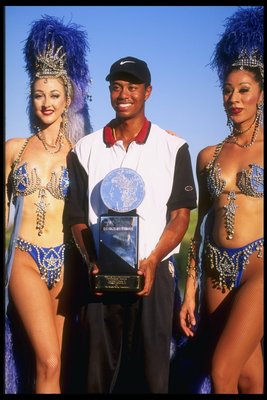 J.D. Cuban/Getty Images
Those spangled bras a little more than you can handle, young Tiger?
Guess so. Note his strategic positioning of the trophy for this photo op.
9. Venus Williams, 1994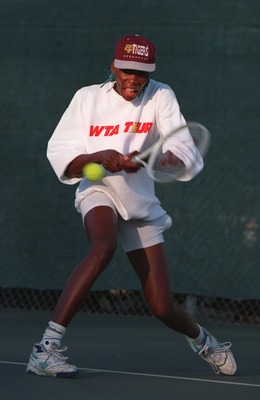 Al Bello/Getty Images
Could this knobbly kneed awkward little lass really grow up to be our Venus?
8. Brayden Schenn, 2009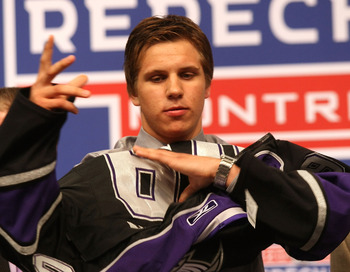 Bruce Bennett/Getty Images
Stupefy!
Lumos!
Reducto!
Wingardium Levosia!
7. Evan Scribner, 2011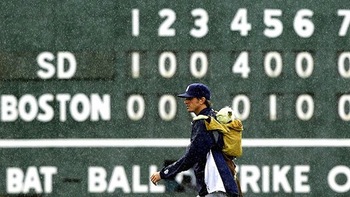 Source: deadspin.com
Now here's a rookie-hazing accessory that actually has some thematic resonance. Rookies are like Luke Skywalker—talented young prodigies with great potential. But they need more training and experience before they do battle against the cunning veterans.
Please note the absence of any inverted Yoda speech in this slide.
Thank me later, you will.
6. Andre Agassi, 1986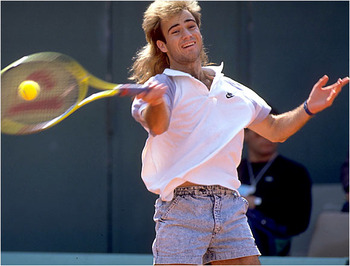 Photo: Bob Martin/Getty Images
Mullets and denim shorts were once all the rage.
But were they?
5. Jaromír Jágr, 1990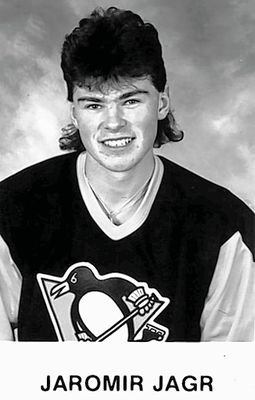 Source: www.post-gazette.com
Four years down the line, a new decade begun, and mullets are still among us.
In Jágr's defense, it took folks who'd lived behind the Iron Curtain a few years to catch up fashion-wise.
4. Kevin Durant, 2007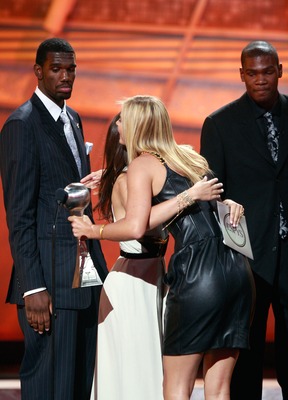 Kevin Winter/Getty Images
3. Pat McQuistan, 2006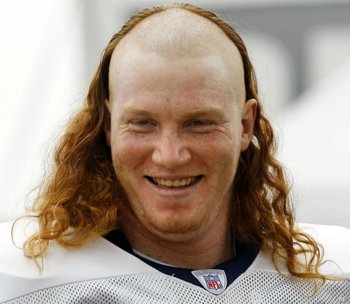 Photo: AP Photo/Matt Slocum
Actually, there's nothing funny about this one. Apologies to those of you who are prone to night terrors.
2. Eli Manning, 2004
Harry How/Getty Images
1. Kobe Bryant, 1996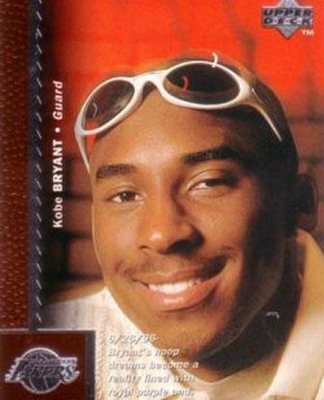 Source: sportingopinions.com
This look could have easily gone wrong for the Black Mamba.
And it did.
But once he lost the Miami Vice shades and the cheesy cookie duster, he cooled up well enough.
Keep Reading