Toronto Blue Jays: Does Anyone Have a Stronger Team…on Paper?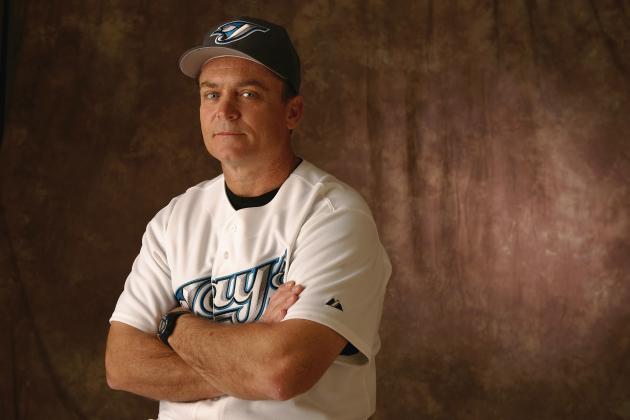 Andy Lyons/Getty Images

After all of the offseason acquisitions and movement, the Toronto Blue Jays completely changed their predictions and outlook for the 2013 season. With the acquisition of bona fide all-stars such as Josh Johnson (whose agent stated that he would be open to a contract extension in Toronto) and Jose Reyes (he of the 2011 batting title) as well key team players in Mark Buehrle and Emilio Bonifacio, the Blue Jays look primed for their first playoff experience in 20 years.
However, as the Marlins showed us last year, being "primed" is one thing and executing is another.
So we won't know until about nine months or so from now if the Blue Jays offseason moves brought them back to the postseason. But with so much interest and excitement brewing in Toronto over the Blue Jays let us look at what other teams look to be as good as the Blue Jays on paper. As the Arkells (who formed in Hamilton) have taught us, "on paper" only means so much.
Begin Slideshow

»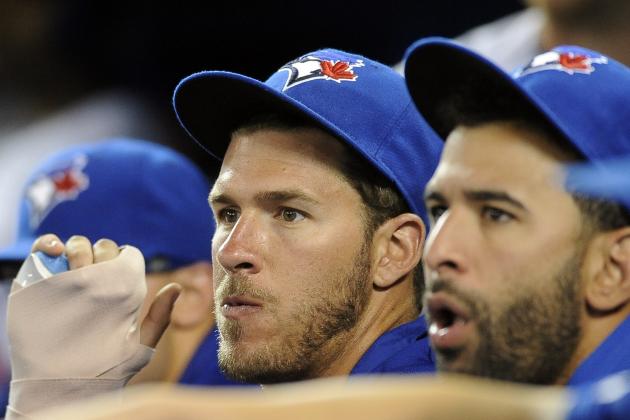 Brad White/Getty Images

So before we compare the other seven teams that could rival the Jays on paper, let us look at their team first.
Also remember that all lineups, rotations and bullpens are projected and easily subject to change upon roster movement.
Lineup:
1. Reyes SS
2. Cabrera LF
3. Bautista RF
4. Encarnacion 1B/DH
5. Lawrie 3B
6. Rasmus CF
7. Arencibia C
8. Lind/D'Arnaud 1B/DH
9. Bonifacio 2B
Rotation:
1. Johnson
2. Buehrle
3. Morrow
4. Romero
5. Happ/McGowan/anyone/me/Jenkins
Bullpen:
1. Janssen
2. Oliver
3. Lincoln
4. Delabar
5. Rogers
6. Santos
7. Loup
Breakdown: Probably one of the best top four starters in the league, if not the best (with a return to form for Romero). The bullpen was a definite improvement last season and should be another big time strength. Couple that with a lineup that seems balanced with every member showing offensive potential, and this is a very scary team.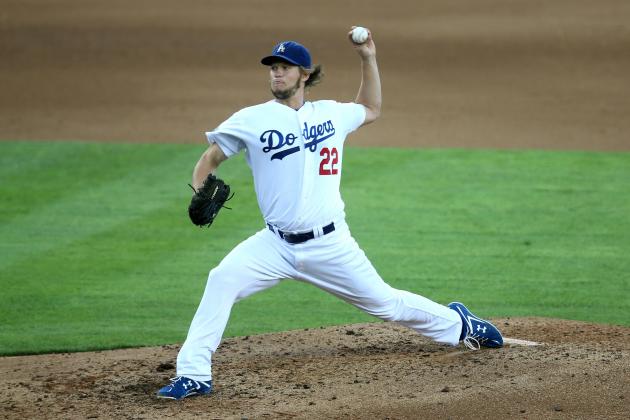 Stephen Dunn/Getty Images

Lineup:
1. Crawford
2. Ramirez
3. Kemp
4. Gonzalez
5. Ethier
6. Hairston
7. A. Ellis
8. M. Ellis
9. Pitcher
Rotation:
1. Kershaw
2. (Hoping to fill at the Winter Meetings) Beckett
3. Billingsley (if he avoids Tommy John)
4. Ted Lilly
5. Harang/ Capuano/ Ryu
Bullpen:
1. League
2. Jensen
3. Guerrier
4. Belisario
Breakdown:
The Dodgers have an excellent 1-5 but the remaining offensive spots really need some work. They also have a solid lefty, righty split at the top of their lineup. Their rotation has the best pitcher in baseball (in my opinion) but nothing much else other than past-their-prime pitchers.
If they can land Ryu Hyun-Jin after winning the negotiating rights, and possibly sign or trade a number two starter then they would have a top notch rotation. Let the Street Fighter gimmicks commence if Ryu signs.
On Paper: They have some bright spots that are brighter and more vibrant (a la Los Angeles style) than the Blue Jays but from top to bottom they still have some holes (2B, C, 3B, bullpen).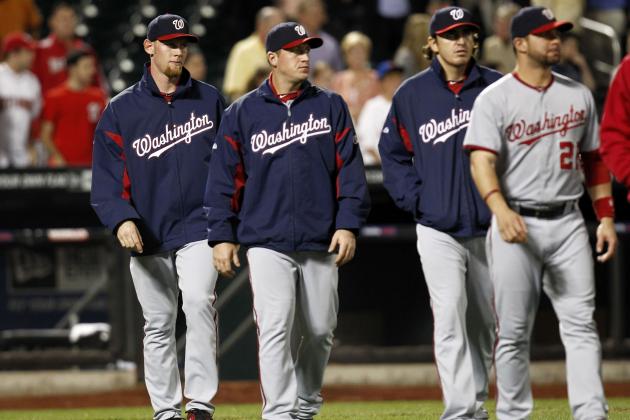 Jeff Zelevansky/Getty Images

Lineup:
1. Desmond
2. Werth
3. Harper
4. Zimmerman
5. Morse
6. Espinosa
7. Ramos
8. Moore
9. Pitcher
Rotation:
1. Strasburg
2. Gonzalez
3. Zimmerman
4. Detwiler
Bullpen:
1. Clippard
2. Storen
3. Stammen
4. Mattheus
5. Rodriguez
Breakdown: The Nats have some excellent young pieces in their organization both on the field (Harper, Ramos) and on the mound (Strasburg, Zimmerman, Gonzalez, Storen). The biggest question will be how they replace Adam LaRoche, who declined his qualifying offer, and will most likely sign elsewhere. I believe they will put Morse at first base permanently and open up an outfield spot.
Of the three main starters (Edwin Jackson will also part ways most likely with the Nats) on the Nats roster, Strasburg had the highest ERA at 3.16 and even Detwiler (who split time in the pen) had a 3.40.
On Paper: I would say if any team, on paper, is better than the Blue Jays, it would be the Nationals. With their young core pitching staff and excellent veteran lineup, I think the Nats can perform very well, and match their win total even without LaRoche and Jackson. That being said, the Nats might want to keep adding.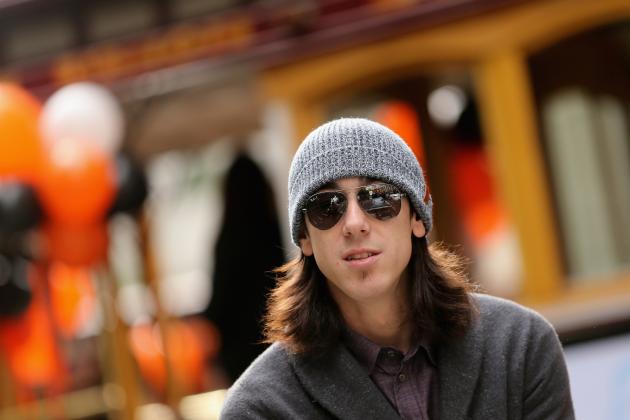 Ezra Shaw/Getty Images

Lineup:
1. Pagan (assuming they re-sign him, which they must)
2. Scutaro (assuming they re-sign him, which they must)
3. Sandoval
4. Posey
5. Pence
6. Belt
7. Crawford
8. Blanco
9. Pitcher
Rotation:
1. Cain
2. Bumgarner
3. Lincecum
4. Vogelsong
5. Zito
Bullpen:
1. Wilson
2. Romo
3. Casilla
4. Lopez
5. Kontos
Breakdown: As you might expect, the Giants' success is based largely around their excellent rotation. They have some decent offensive pieces in the Panda, Pence and Posey, however, they have holes offensively throughout their roster. Their bullpen will improve with the re-addition of Wilson.
On Paper: I would give the edge to the Giants rotation, and an edge to the Jays bullpen. However, the Jays offense gets much more than an edge. Again, on paper the Jays look better than the reigning champs, but you cannot measure all the intangibles on paper.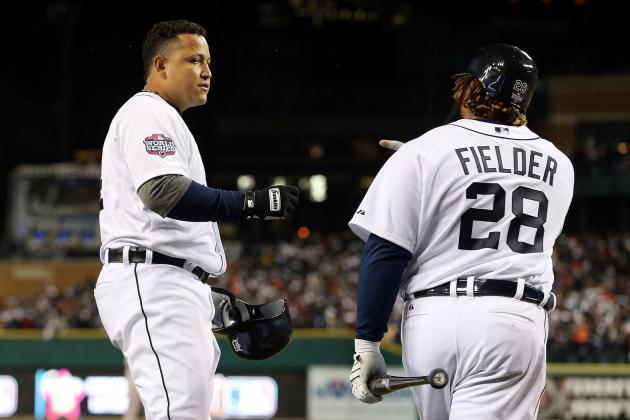 Ezra Shaw/Getty Images

Lineup:
1. Jackson
2. Hunter
3. Cabrera
4. Fielder
5. Martinez
6. Young
7. Avila
8. Dirks
9. Peralta
Breakdown: Much of the Tigers' offense is focused on Cabrera and Fielder. Yet when comparing them to the three and four hitters of the Jays (Bautista and Encarnacion) from last season, the numbers aren't much different.
Miggy and Prince hit 74 HR with 247 RBI, and only missed one game in the season combined. Jose and Edwin hit 69 HR with 175 RBI but missed a combined 81 games. Yes, Edwin had a career year, but if they can come close to matching Miggy and Prince, then the rest of their lineup beats the Tigers even with the addition of Torii Hunter and V-Mart.
The pitching staff is very solid, yet unspectacular. Scherzer had a career year; Fister is always tough; Porcello and Smyly will continue to improve. It is tough to say which of the starting four you would rather trade between them and the Jays.
On Paper: You have to give the edge to the Tigers on this one because of the success they have had, especially in the postseason. If the Blue Jays are only inches behind the team that made it to the show last season, then they can't really complain... can they?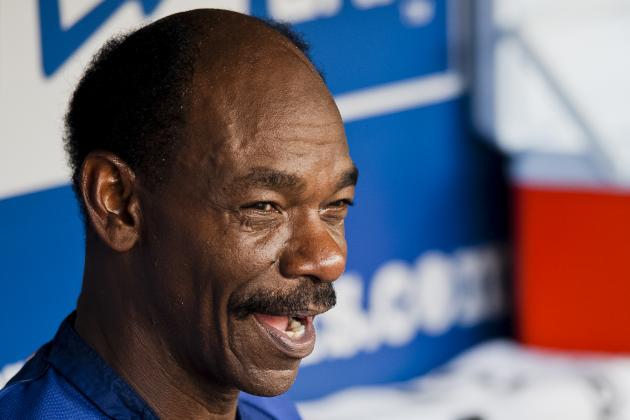 Cooper Neill/Getty Images

Lineup:
1. Kinsler
2. Andrus
3. Beltre
4. Cruz
5. Young
6. Moreland
7. Soto
8. Murphy
9. Gentry
Rotation:
1. Harrison
2. Darvish
3. Holland
4. Lewis
5. Ogando?
Bullpen:
1. Nathan
2. Ross
3. Kirkman
4. Scheppers
5. Ogando?
Breakdown: If they do not re-sign Josh Hamilton, or do their best to replace him with another outfielder, then this lineup looks much less menacing. The bottom half will be new full-time players, and guys like Cruz will have to fill new roles in the offense.
Their rotation is still solid with the young H & H lefties and Darvish. Lewis is a decent fourth veteran starter who can eat up innings. Their bullpen could use some work, and I think Ogando should remain the long guy in the pen as he thrives in that role.
On Paper: With the loss of Hamilton, the Rangers aren't as feared an offensive club. However, they do provide great balance both in their pitching and hitting. If any AL team can compete on paper, it is the Rangers.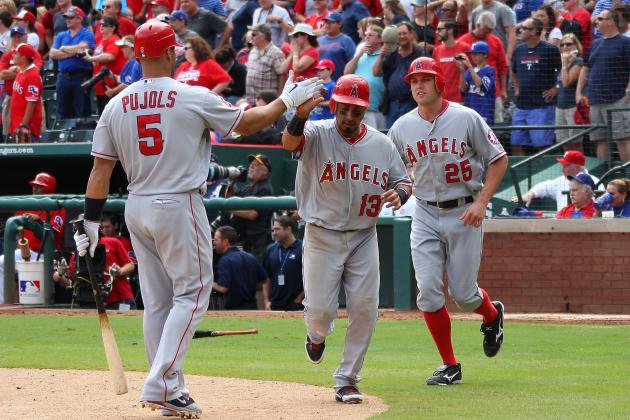 Rick Yeatts/Getty Images

Lineup:
1. Trout
2. Kendrick
3. Pujols
4. Trumbo
5. Morales
6. Callaspo
7. Iannetta
8. Aybar
9. Bourjos
Rotation:
1. Weaver
2. Wilson
3. Richards
4. Williams
Bullpen:
1. Frieri
2. Jepsen
3. Walden
4. Downs
Breakdown: The Angels have some big contracts but many offensive and pitching holes on their roster. I am pretty confident that they will make one or two big splashes this offseason (Greinke?). Their rotation is top heavy, not deep at all, and the bottom half of their batting order is swiss cheese.
On Paper: Although they might have some marquee stars on this squad, it cannot compete with the depth of the Blue Jays squad. W & W are a great 1-2 punch in their rotation and Pujols and Trout are going to be dangerous all season together. That being said they don't have enough extra offense or pitching to compete on paper with the Jays.
But that could change after the winter meetings...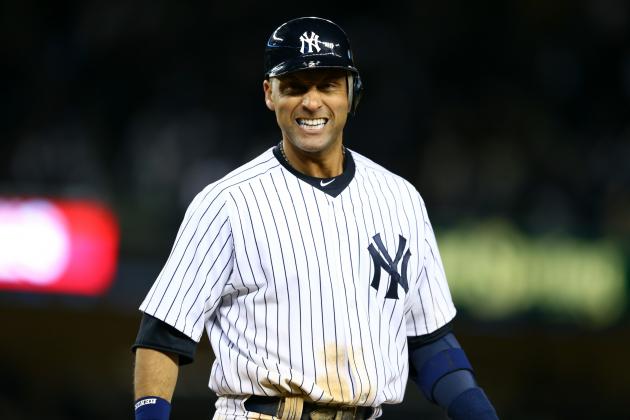 Al Bello/Getty Images

Lineup:
1. Jeter
2. Granderson
3. Cano
4. Teixeira
5. Rodriguez
6. Chavez
7. Dickerson?
8. Catcher?
9. Gardiner
Rotation:
1. Sabathia
2. Kuroda
3. Hughes
4. Nova
5. Pettite/Pineda/Phelps
Bullpen:
1. Rivera
2. Robertson
3. Rapada
4. Logan
5. Aardsma
Breakdown: The Yankees will always have a formidable offense. If Jeter continues his renaissance, this unit will continue to lead the league in many offensive categories as it did last season. Although they have some holes to fill, (catcher, right field) neither will be sorely missed.
The Yankees rotation is tough to gauge, at this point, especially with youngsters like Nova, Hughes and possibly Phelps. Moreover, with the loss of Rafael Soriano, their bullpen looks a little bleak.
On Paper: The Yankees look much weaker than they have in past seasons. That being said, they still finished with the most wins in the American League last season. On paper, they have some glaring holes, and could really use another arm either in the rotation or bullpen to compete with the Blue Jays... on paper.
Get at me on Twitter @the__ste (double underscore) for fantasy advice, fantasy articles, Jays news and discussion, as well as anything else I find awesome.